Happy Monday, lovies! I'm back with another Lilly post. While I was in the store, the girls told me about "the Charlotte uniform" which consists of boots, skinnies, a cute top and jacket or cardigan. Well, I've been wearing the Charlotte uniform for years now and didn't know it (and to think that as a kid, I hated wearing a uniform to school!). I just can't get enough of this look, especially in Lilly's bright colors and prints. This is one uniform I'll be donning over and over throughout the season.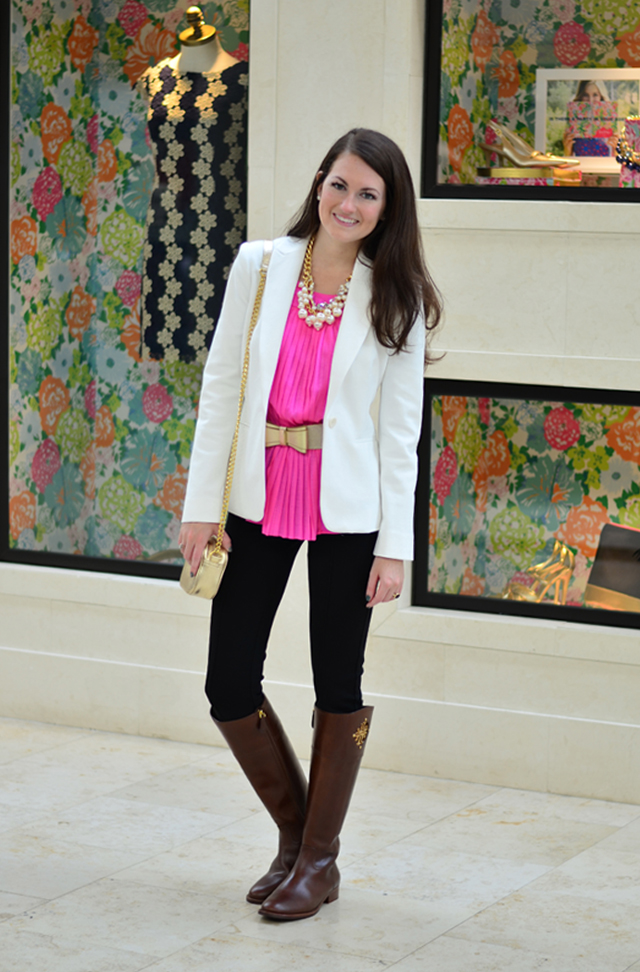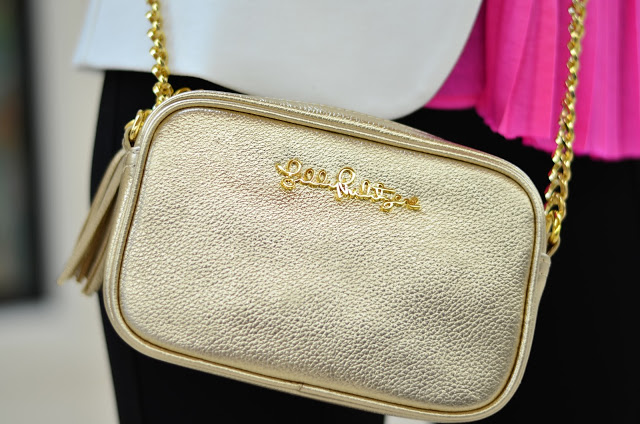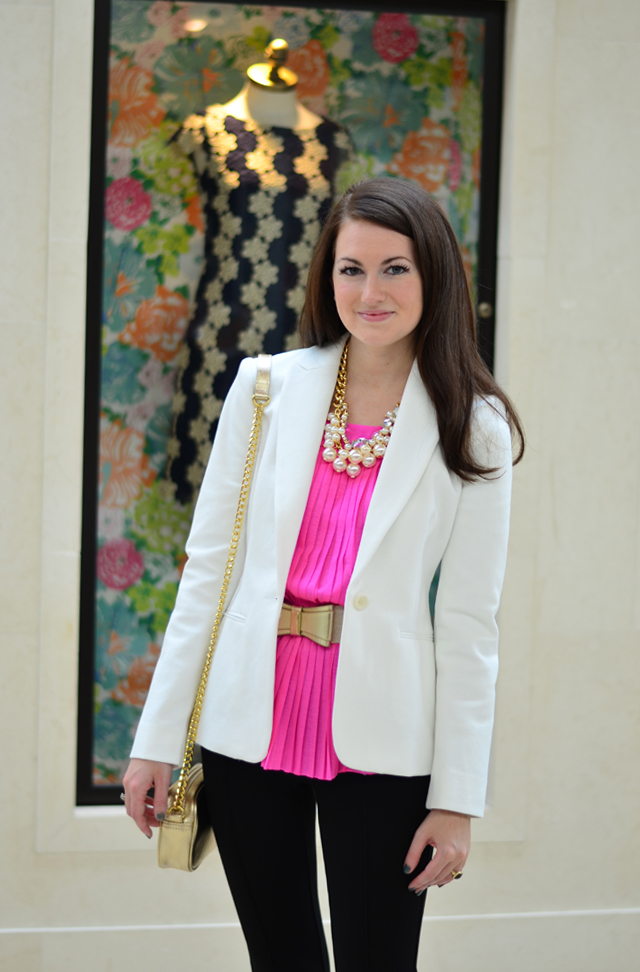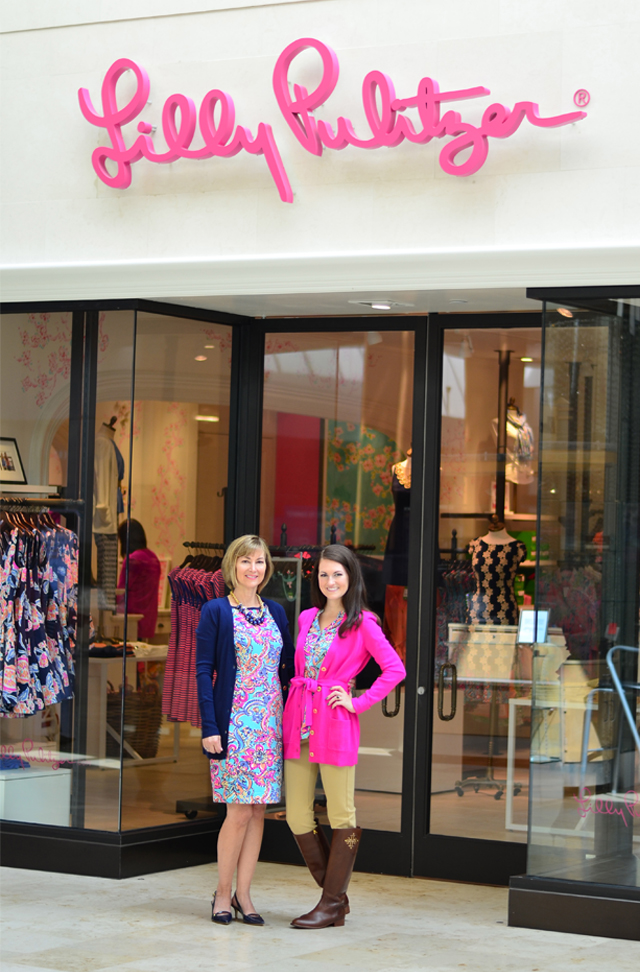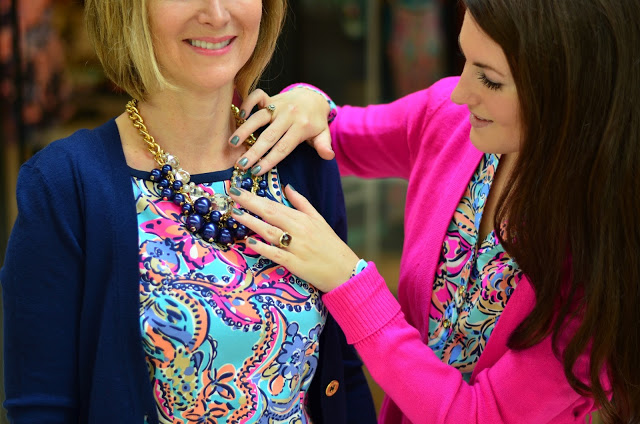 Yes, my mom Carla even got in on the fun! One thing I love about Lilly Pulitzer's line is that they're multi-generational… meaning that these clothes are made for women of all ages. My mom and I even fell in love with the same dress while we were there. Guess who ended up winning the battle and taking it home with her?
(Hint, it wasn't me!)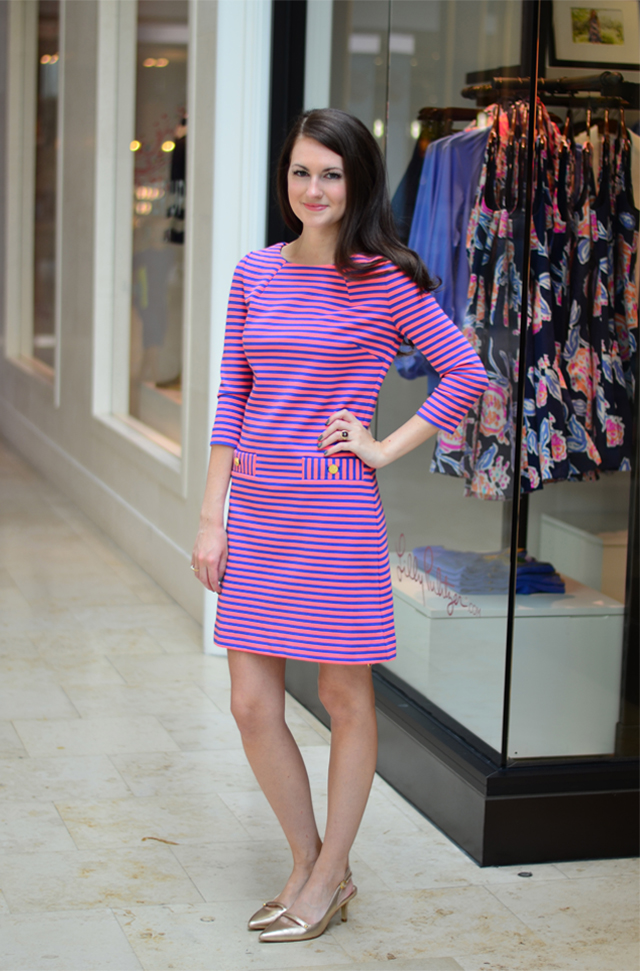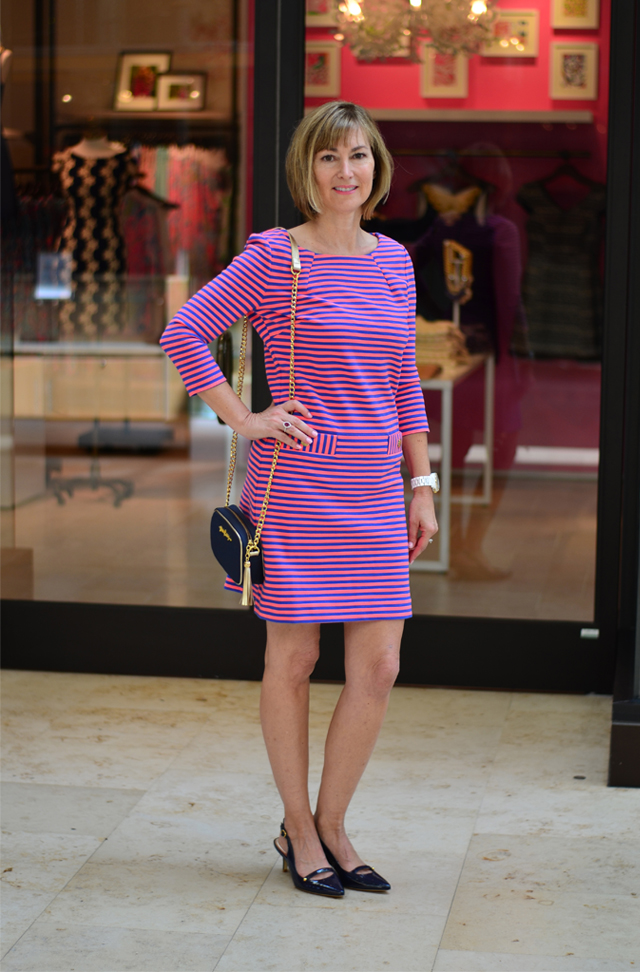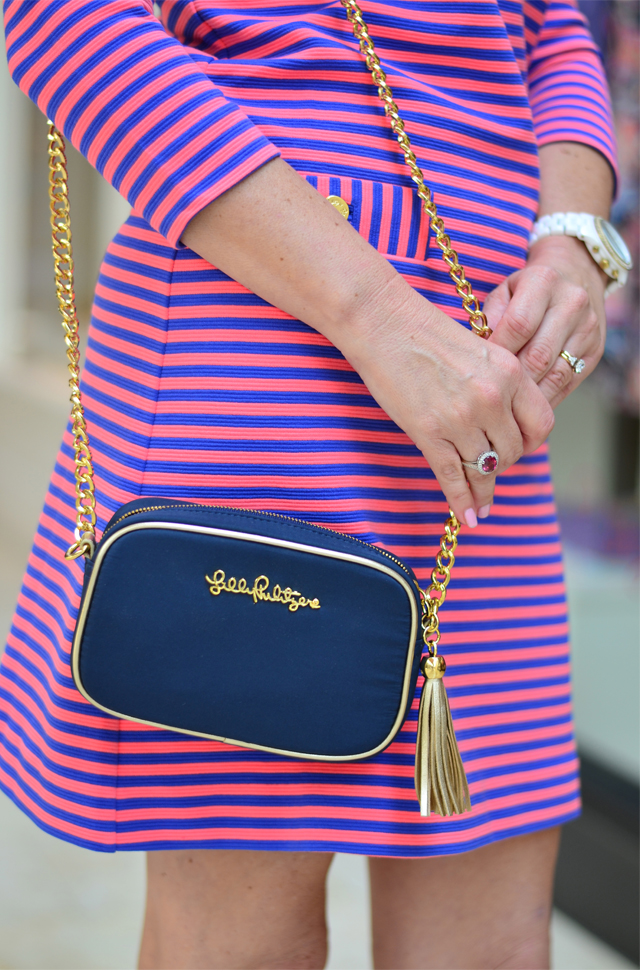 I just love this dress on her!
All outfit details are below:
Outfit #1:
Hopeless Romantic Necklace in "Oyster"
Conley Top in "Mambo Pink"
Beau Belt in "Gold"
Leighton Blazer in "Cameo White"
Cross Town Clutch in "Gold"
Travel Pants in "Black"
Tory Burch Kiernan boots
Outfit #2 Caitlin:
Alexandra Top in "Bait and Switch"
Jocelyn Cardigan in "Mambo Pink"
Travel Pant in "Almond"
Outfit #2 Carla:
Hopeless Romantic Necklace in "True Navy"
Francesca Dress in "Bait and Switch"
Jocelyn Cardigan in "True Navy"
Kat Kitten Heel in "True Navy"
Outfit #3 Caitlin and Carla:
Charlene Dress in "Swimp Ottoman Stripe"
Cross Town Clutch in "True Navy"
Kat Kitten Heel in "Gold" and "True Navy"
If you are interested in any of the Lilly items in this post, you can call the Charlotte store at (704) 770-3980 or email them at charlotte@lillypulitzer.com! (Pssst! Free shipping on all full-priced items)
Don't forget that THIS Friday is the Fall Styling Party at the Lilly Pulitzer store in Southpark Mall. I am so excited that I don't think I'll sleep a wink at all this week!! 😉