After hearing nearly a dozen celebrities (including Kim K!) say that they swear by Giorgio Armani's Luminous Silk Foundation, I have been dying to try it. Well, my foundation finally ran its course at the end of November, and you can bet that I hopped on Sephora's website right away to order the foundation I've heard so much about. (I used Sephora's shade finder to match my face, if you're wondering!).
Y'ALL. It really is like wearing silk on your face… there is honestly no other way to describe it! I can't believe I'm doing this, but here is a photo of me sans makeup compared to after: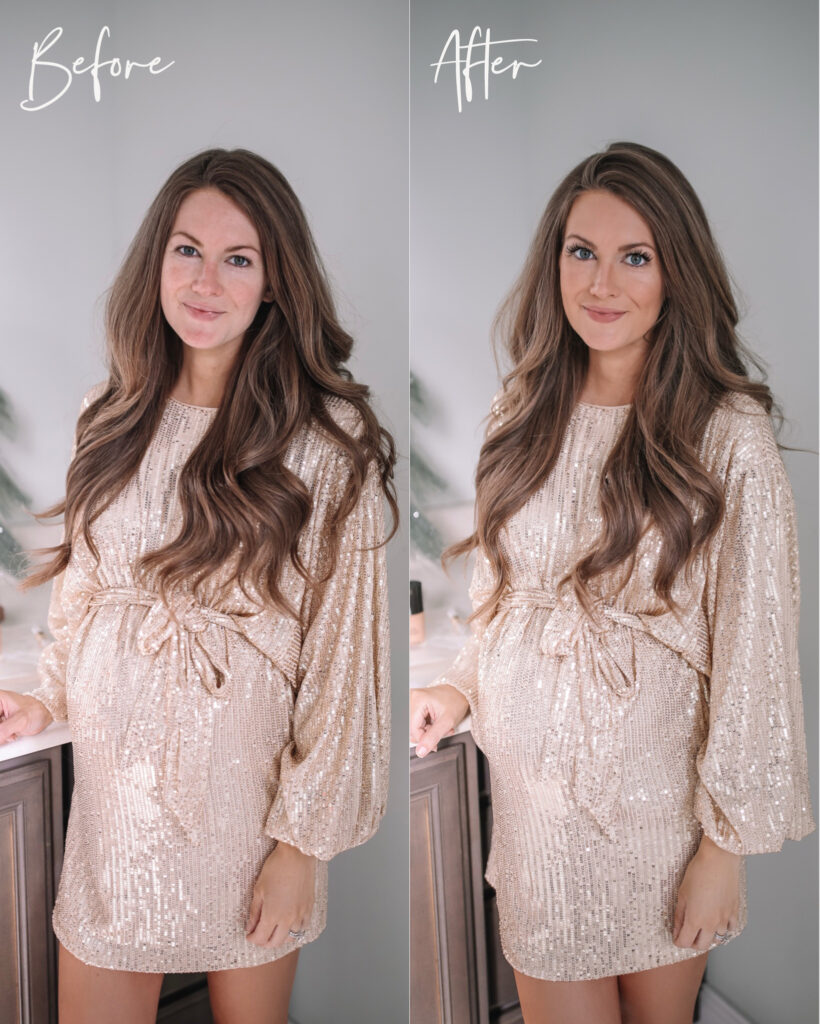 (I'm wearing shade 5 in the Giorgio Armani Luminous Silk Foundation.)
My skin has made a lot of progress over the past year, but it's still uneven and I struggle with redness on my cheeks and chin. The coverage is just enough to even out skin tone without looking made up, and the finish is natural with a gentle glow. And the best part: It lasts a long time and makes you look polished but natural all day. It even withstood the elements this past weekend when Chris and I took our maternity photos in below-freezing weather on top of a mountain!
Next on my list to try: the Luminous Silk Primer and Luminous Silk Concealer!
Have you guys tried this foundation yet? If so, I'd love to hear your thoughts!
*Thank you to Sephora for sponsoring this post