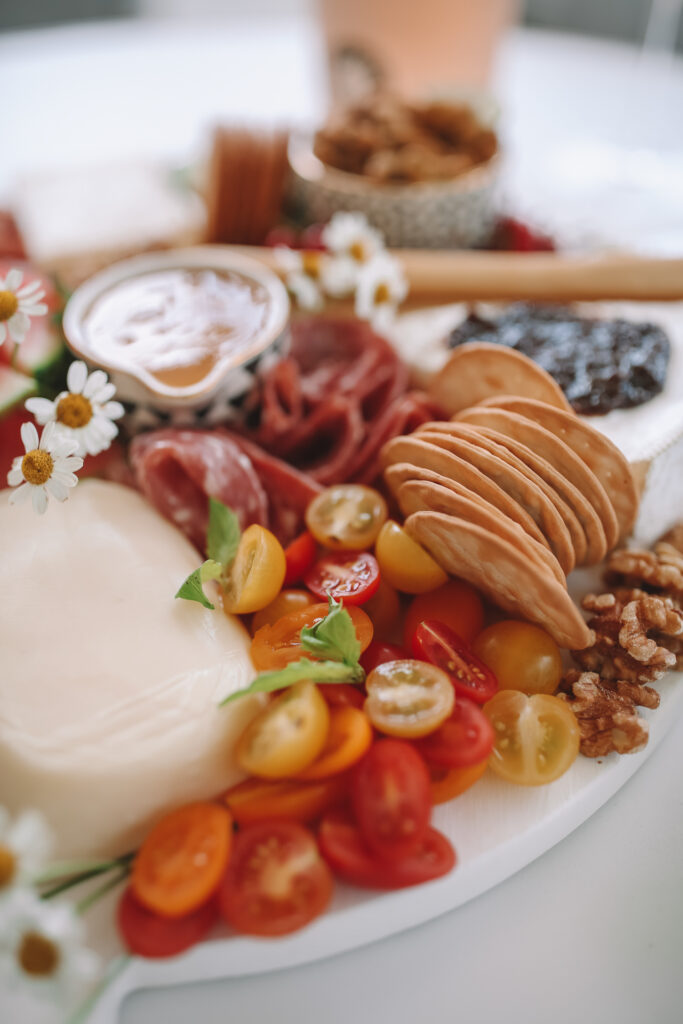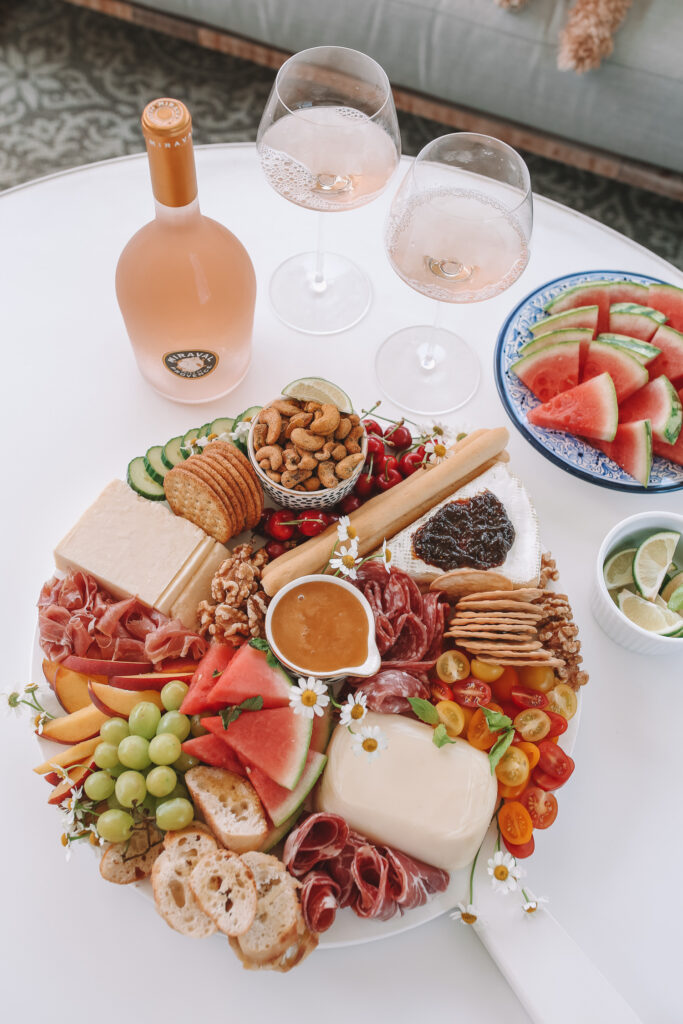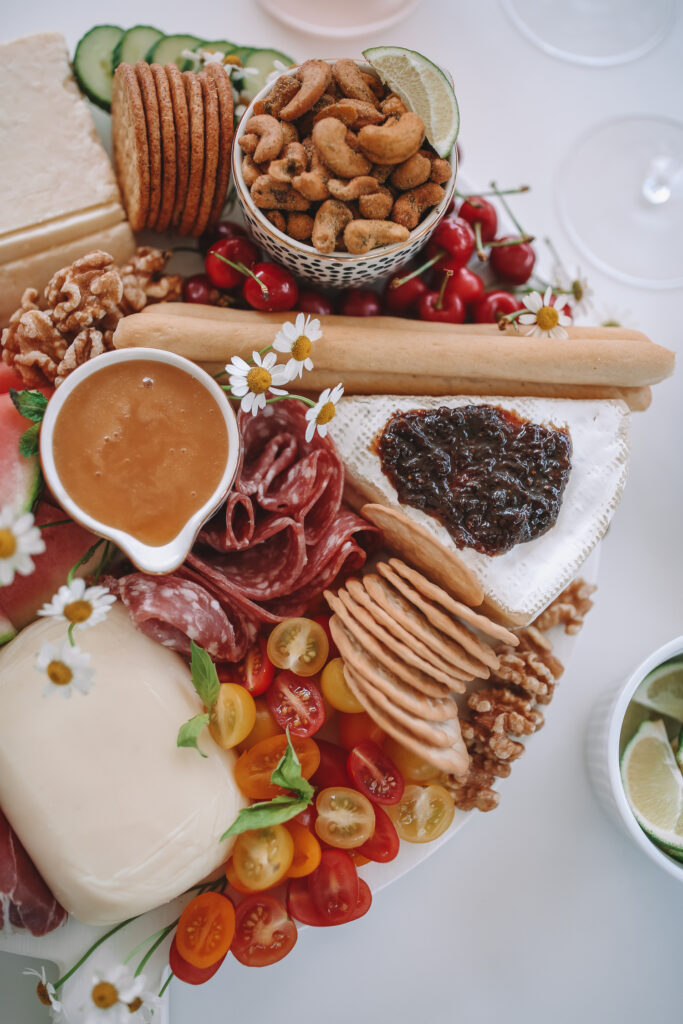 One thing I am most excited for this summer is having people over!! After last year, I think we are all desperate fro human interaction. I want to plan some afternoons where my girlfriends come over and we drink wine and eat cheese, haha! Charcuterie boards are such a fun, tasty and beautiful way to entertain, but they can also be a little intimidating to make. I thought I would share some tips and tricks that help me assemble charcuterie boards when we host our friends and family.
Charcuterie Board Tips & Tricks:
Buy the ingredients at most three days before you plan to serve your charcuterie board to ensure the quality and freshness of the food. Trader Joe's has affordable and quality charcuterie board ingredients! 
I like to have at least three cheeses so everyone can have something they like. Try finding a combination of aged (like Cheddar), firm (like Manchego), soft (like Brie), crumbly and creamy (like Burrata) cheeses to have a good variety for everyone enjoying the board. 
I also like to have three proteins on my charcuterie boards. If you choose to have three meats, try having a variety by adding something hard (like salami), something dry-cured (like prosciutto), and something spicy (like chorizo). You can also mix it up by having a combination of meats and nuts that serve as the proteins for your board. 
The best charcuterie boards also have a variety of three different breads and crackers. Breadsticks, crostini, toasted pita chips, pretzel thins, and all types of crackers work perfectly. Just choose the ones you think taste best with the cheeses on your board. 
Look to buy fruit and vegetables that are in season, such as watermelon for a summer board and apples for a fall board. I think seasonal produce makes for the freshest tasting boards!
Look for colorful and tasty accompaniments! Honey and fig jam add color and dimension to your board and they pair perfectly with many cheeses. Fresh herbs and fresh blooms add color and texture to your and make perfect fillers when assembling your board.
Make a "rough draft" of your charcuterie board the night before you plan on serving it. It takes time to assemble everything the way you want it, so you'll be happy you allowed yourself some time to play around with the ingredients. Once the board looks like you want it to, snap a picture of it to reference when you are assembling the board for real. Then use plastic wrap to cover each ingredient separately and place your board in the refrigerator. 
Cheese is best served at room temperature, so be sure to set out your charcuterie board thirty minutes prior to serving it.
Charcuterie Board Assembly Steps
Place cheeses evenly around the serving board.
Add any bowls/ramekins.
Add fruits, veggies, and meats to surround the cheeses.
Carefully place breads and crackers to avoid sogginess from occurring.
Tuck in nuts, herbs, and fresh blooms to fill any spaces.
Add cheese knives and serve!
All in all, charcuterie boards don't have to be perfectly formulated… just choose your favorite ingredients and have fun being creative with them! And most importantly have fun enjoying your creation with your loved ones! If you have any charcuterie making tips yourself, I'd love to hear them. 🙂