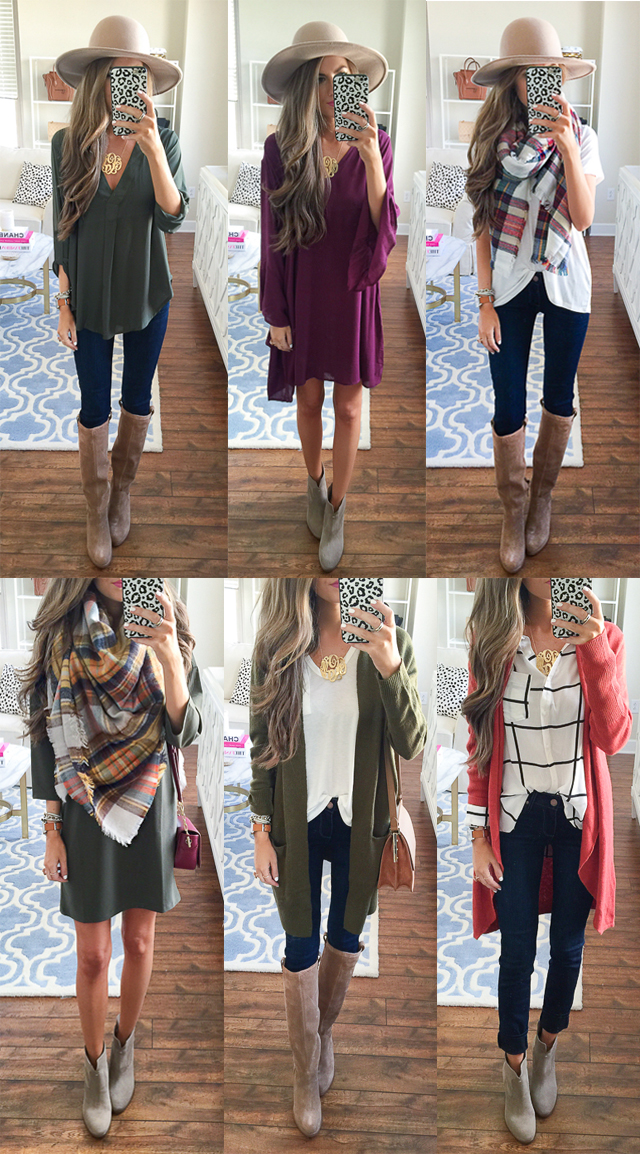 These are all items purchased from last year's #NSale
UPDATE: My full Nordstrom Anniversary Sale Guide for 2017 is now LIVE! Click here for the full guide and sizing reviews.
Good morning and happy Monday, y'all! This is in fact a happy Monday because I'm sharing some SNEAK PEEKS from the
Nordstrom Anniversary Sale
that begins this Thursday! I'm not lying when I say that this is the biggest sale of the entire year and the one that there's the most hype over. People wait all year for this one sale! Today I'm answering a few questions about the sale – scroll down to the bottom to see some of my favorite items that Nordstrom is bringing BACK again this year!
To start with, what is the Nordstrom Anniversary Sale?
The Nordstrom Anniversary Sale, otherwise known as the #NSale on social media, is when Nordstrom releases brand-new fall merchandise at seriously discounted prices. We're not just talking any old fall merchandise, though… all of the designers team up to offer exclusive items. I'm talking Tory Burch, Kendra Scott, Michael Kors, Rebecca Minkoff, and more. The prices are always insane and some items are marked down by several hundred dollars.
Why is it important?
Unlike other sales, where items start out at full price and then are marked down, the Nordstrom Anniversary Sale is opposite. Items start on sale for a selected period of time, and then prices go back up in August. You won't find deals like this on brand-name items anywhere else for the rest of fall and winter, so people usually buy now and wear later.
When can I shop?!
The Nordstrom Anniversary Sale has an Early Access Sale for cardholders from July 13-20. During this time, only Nordstrom debit or credit cardholders can shop the sale. This is important because items usually sell out quickly and you get the first pick, so your size is guaranteed to be available. If you want to shop the pre-sale, you can sign up for a Nordstrom debit or credit card here. It takes a few days to process a new card, so if you want to shop the Early Access Sale, you should sign up sooner rather than later.
The sale opens to the public on July 21, and prices go back up on August 7th.
Should I have a strategy?
YES!! You should definitely have a strategy for shopping the sale. To start with, go back through your fall and winter clothing. Is there anything your wardrobe is missing? Do you need new black pumps for work? Do you need a new watch? Maybe your black leggings from last year are starting to look worn, and you want a new pair? Take inventory of everything you have, and make a list of new items you'll need for the fall and winter. Write them down! These should be items that you look for online during the sale.
Also, know your sizes! If you want a new pair of Hunter boots for the fall, know that they run large. I size down an entire foot size in Hunter boots. My normal size is a 7, and I order a 6 in Hunters. If there's something you want in particular, research a little bit about it before the sale starts.
If any of the items on your list are items that sell out quickly, make it a priority to buy those first. If you're still unsure about sizes, Nordstrom has free shipping and free returns. Order two sizes, and send back the size that doesn't fit. I do this all the time!
NOW FOR THE SNEAK PEEKS!
I'm so excited to share that Nordstrom is bringing back several of my favorite items from last year – and they're all items that sold out quickly. If you want any of these items, I'll add in the links once the sale opens and the products go live. (Reminder: you can't order any of these items until this Thursday, July 13th!)
Drumroll please!
The first item is this Lush ruffle sleeve T-shirt dress. They changed up the design a little bit to add ruffles on the sleeves – and it's even cuter this way! I love it paired with a big, cozy blanket scarf.
This year, Nordstrom is also including several pairs of AG Jeans in the Nordstrom Anniversary Sale. If you've followed my blog for long, you will know that AG is my very favorite brand of jeans!
Last year, this Leith circle cardigan sold out within 24 hours! This year, Nordstrom is bringing it back in several more colors: tan, burgundy, charcoal and the color shown below, called "pink adore."
One of my favorite purchases every year is a Tory Burch handbag! I bought this Tory Burch swingpack last year, and they're bringing it back again in a few different colors this year.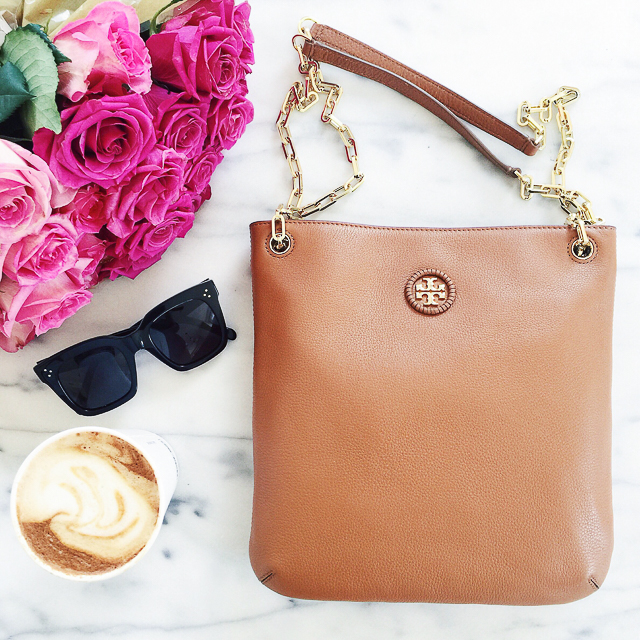 And finally, Nordstrom is also bringing back one of my favorite items – the famous B.P. cardigan!!! This year's version is ribbed and comes in black, grey heather, oatmeal, burgundy, green, and the color shown below, "olive tapenade."
And lastly…. I have a surprise planned for July 13th, the start of the Nordstrom Anniversary Sale, so come visit first thing in the morning! I'll also be rounding up my picks from the sale, including some brand new items that are super cute.
P.S. This post isn't sponsored at all, but a lot of you guys ask about the sale and I figured this would be helpful!
To see more of my #NSale purchases from last year, check out this blog post & this one.
xoxo!
JavaScript is currently disabled in this browser. Reactivate it to view this content.
SaveSaveSaveSave
SaveSave