One of the hottest trends for Fall 2011 is seventies chic.
This season, the look is retro with a modern twist.
There are several key pieces to look for that give off that seventies vibe: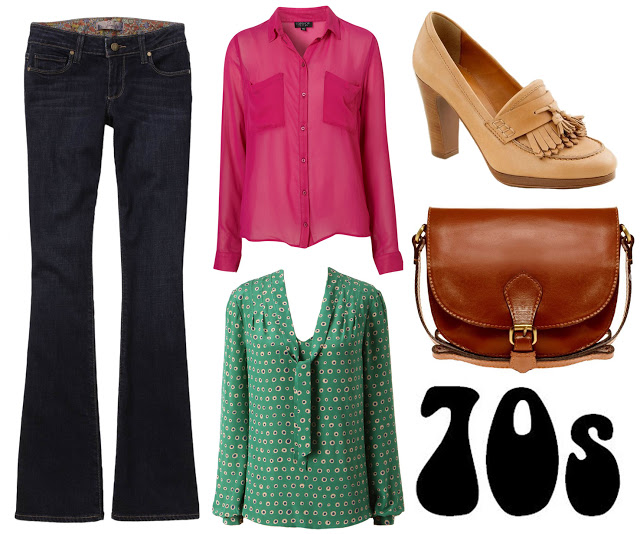 Let's talk about blouses.
1. The Pocket Blouse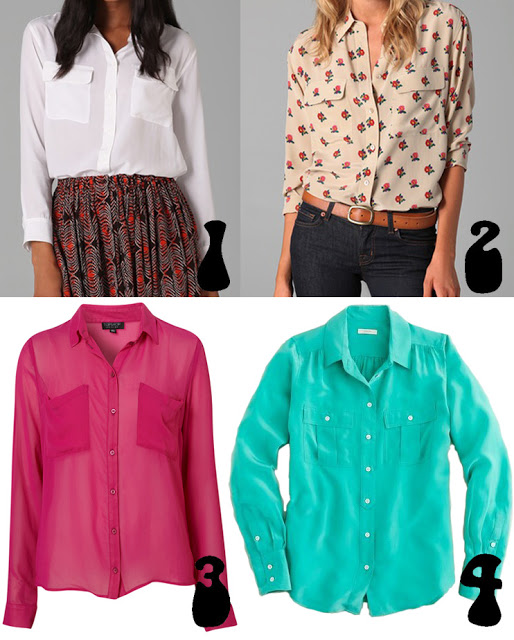 I love this blouse tucked into a fun skirt or high-waisted jeans (which we'll get to).
To up the seventies-factor, look for fun, bright colors!
2. The Pussybow Blouse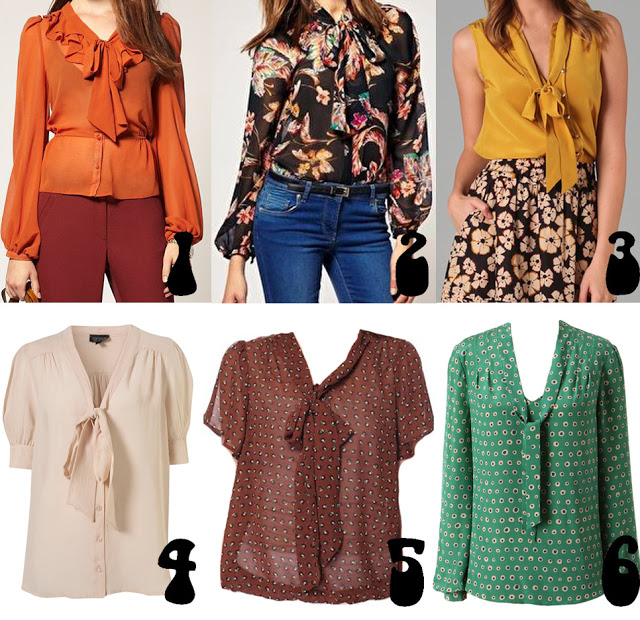 [
1
, 2,
3
,
4
,
5
,
6
]
Short sleeved or long sleeved, pussybow blouses are the perfect way to try out the seventies trend.
Look for muted fall colors such as maroon and mustard, or look for retro patterns.
You don't have to spend a lot of money either –
top #5 is from Forever 21 and only $17.50.
3. Denim Flares
I love wearing denim in the Fall. And I absolutely love these flare jeans.
In the third grade, I had a pair of bell bottoms from Limited Too that I was obsessed with.
I think that's how I'm going to feel about my new J Crew flares.
This season, look for a high waist, wide flare, and dark wash.
Side Note: The great thing about high-waisted jeans is that you don't have to tuck your shirt in, and no one would ever know they're high-waisted.
4. High Heeled Loafers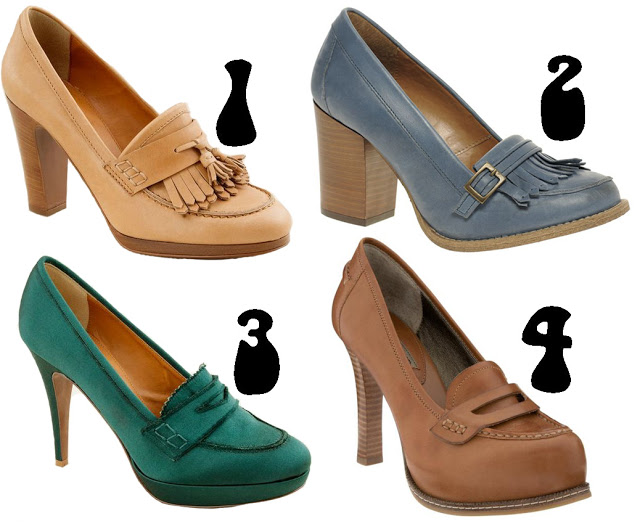 Aren't these amazing?
Denim flares do not go with flats.. you need some sort of heel.
So these go perfectly with flared denim jeans – and you can still see the tip of your shoe peeking out.
The chunky heels are particularly alluring.
5. Saddle Bags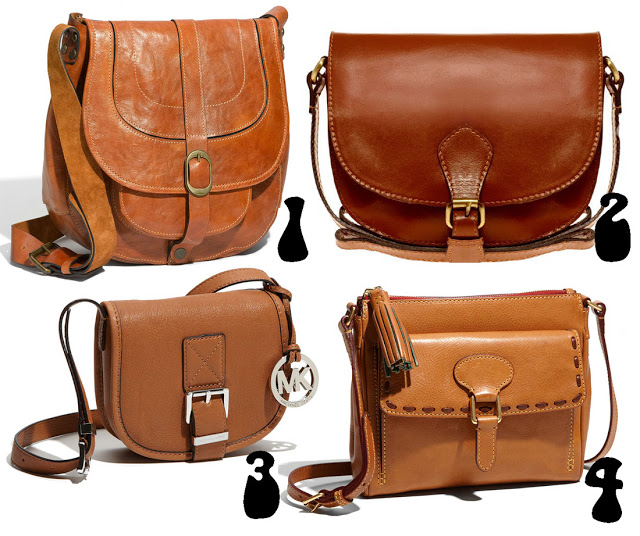 I have a purse obsession, I'm afraid.
This season, look for saddlebags that are
leather and crossbody to complete your look.