October is here and it's officially fall! We're busy this week getting ready for our big fall trip next week. Chris and both girls are coming this time! We are all so excited, but we've got a lot to do before we leave. So before I forget, I wanted to share September's best sellers with y'all. There are some great fall staples on the list and quite a few Amazon finds that I'm loving right now!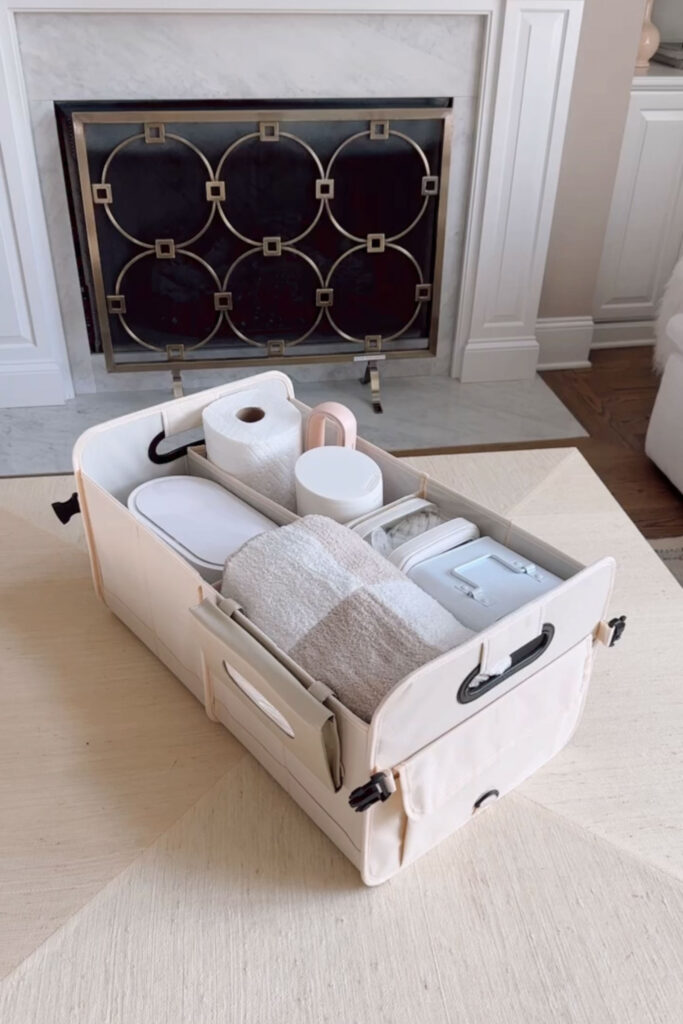 I wanted our car to be ready for the hustle and bustle of a busy school year, so I put together this car essentials kit. First I found this AMAZING trunk organizer that keeps everything from rolling around in the back of the car. Then I filled it with lots of things we always seem to need while in the car – like this chic leather baby changing mat, this gorgeous mini trash can and this super cute first aid box. Every single thing we used to organize our car is from Amazon and less than $50!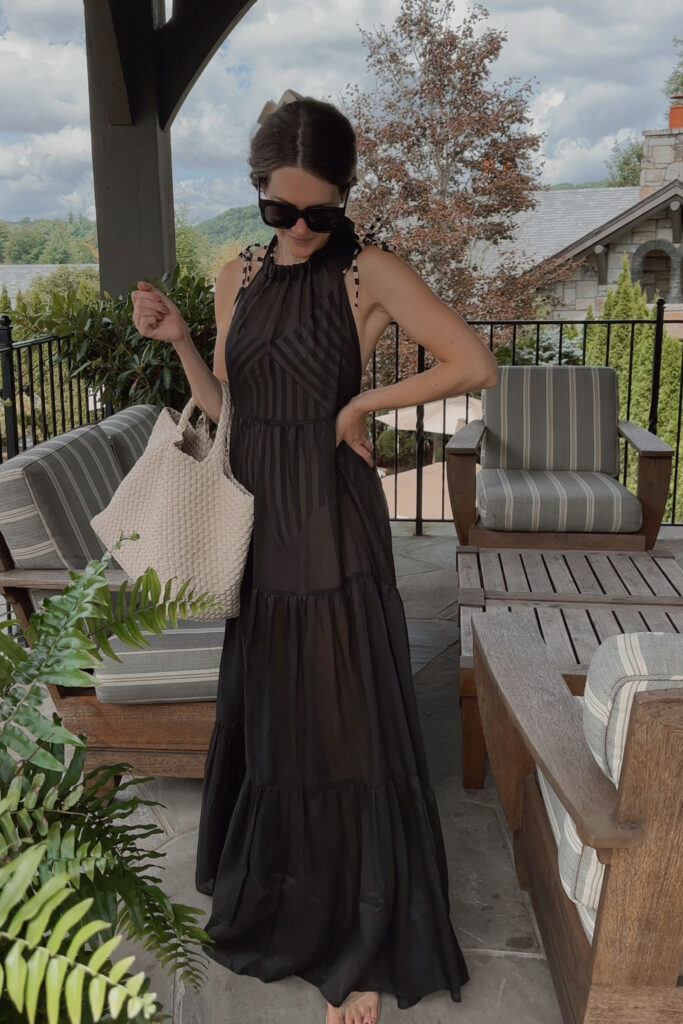 Do you have plans for a little beach trip for fall break or are you already planning your Christmas vacation getaway? If so, you need this halter maxi cover-up dress! I wore it on our pool day during our kids-free getaway to the Highlands and I'm already counting down the days that I get to wear it again! It's such a classic cover-up and it's on sale right now for 35% off!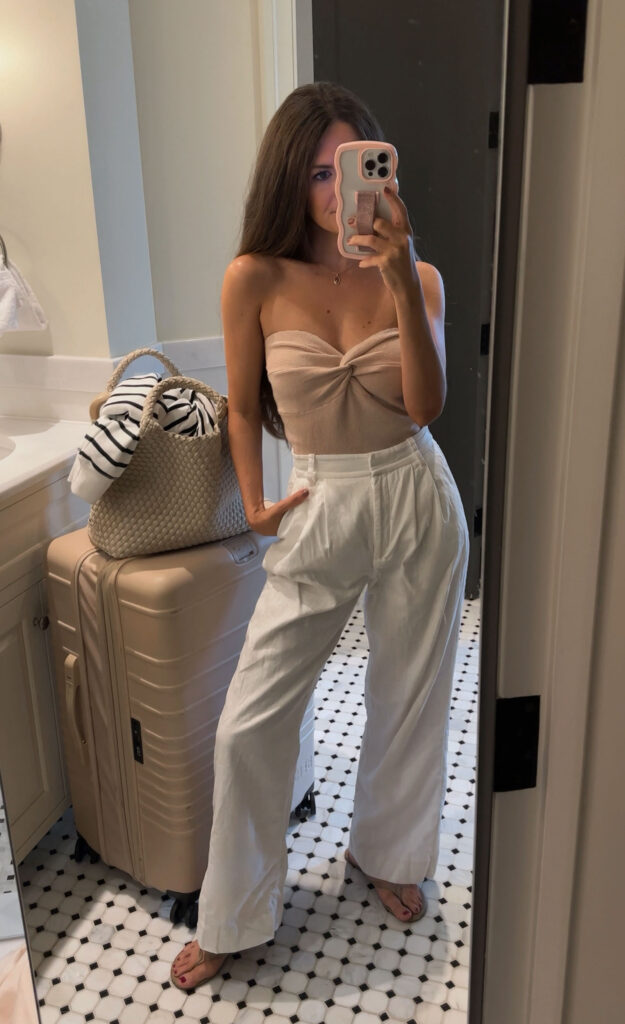 This knit tube top has made the list again this month – it's just one of those pieces that just keeps giving! It's such a great piece to have during these early fall months. It looks great alone, but throw a blazer or cardigan over it and you have such a cute styled fall look! I have it in beige and white, but it's also available in a lot of other colors to best fit your style.
You know me – I love a cozy, oversized sweater any day but fitted sweaters definitely have their place in my fall wardrobe, too! Like this ribbed square-neck sweater from Abercrombie. It's elegant, flattering and the perfect layering piece to add to your fall and winter wardrobe. It looks great with tailored trousers, denim, and layered under blazers and coats.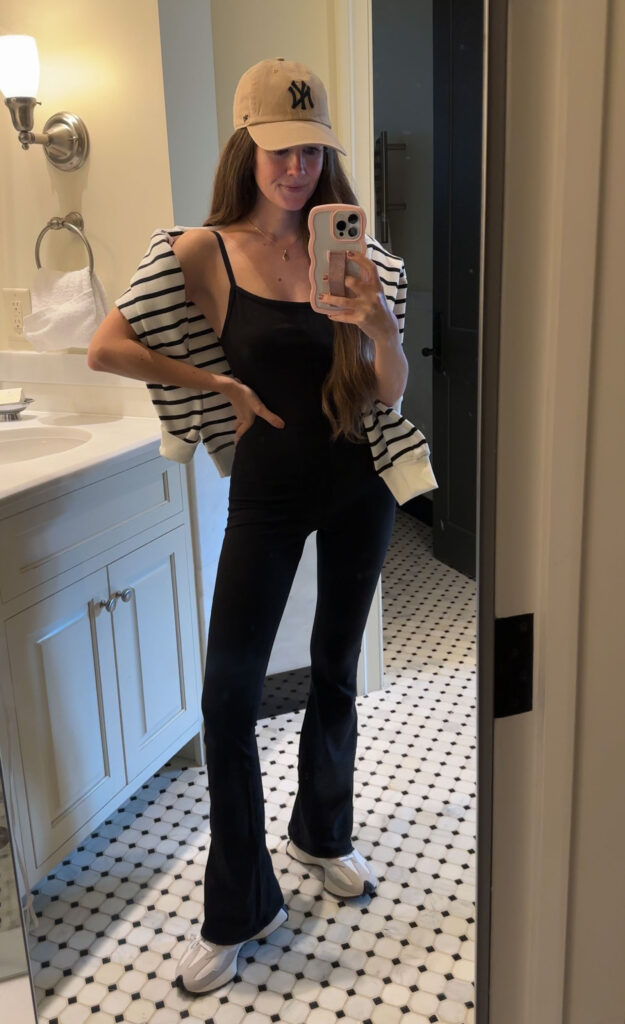 My love for jumpsuits started when I was pregnant with Collins and I discovered the Bumpsuit! Not only are they super comfortable, but they are so easy to throw on and start your day without having to worry about putting multiple pieces together to form an entire outfit. This one from Amazon is so cute and surprisingly SO high-quality! I love the flare pants and the adjustable straps. It's also available in a ton of colors.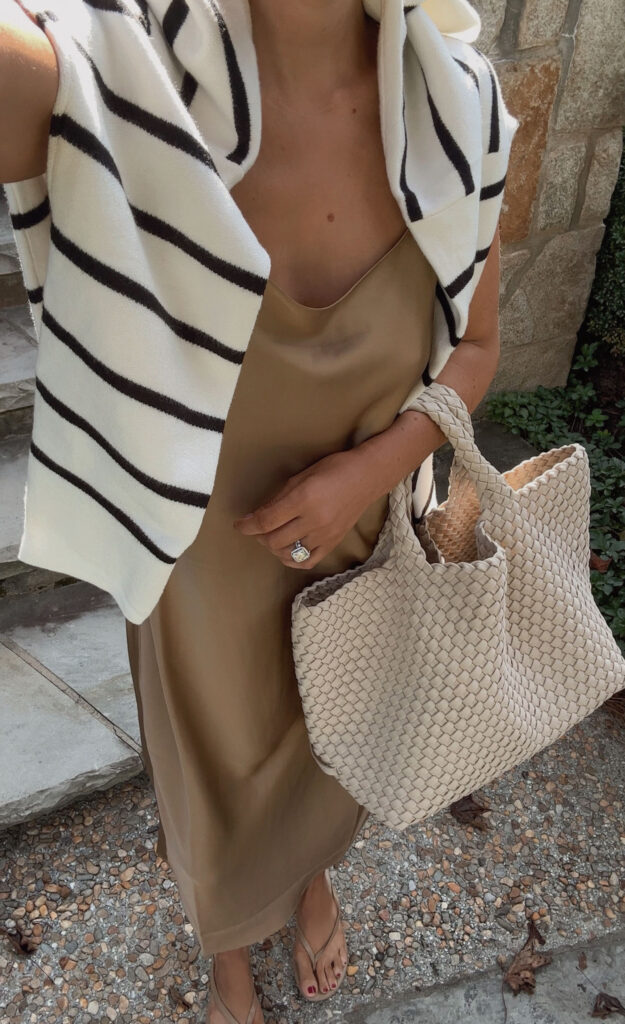 Striped sweaters are all the rage this fall and I love this one from Amazon! I seriously find myself reaching for it all the time. It comes in a few striped combos, but I love this classic white and black. It's perfect for layering and it looks cute tied around your shoulders!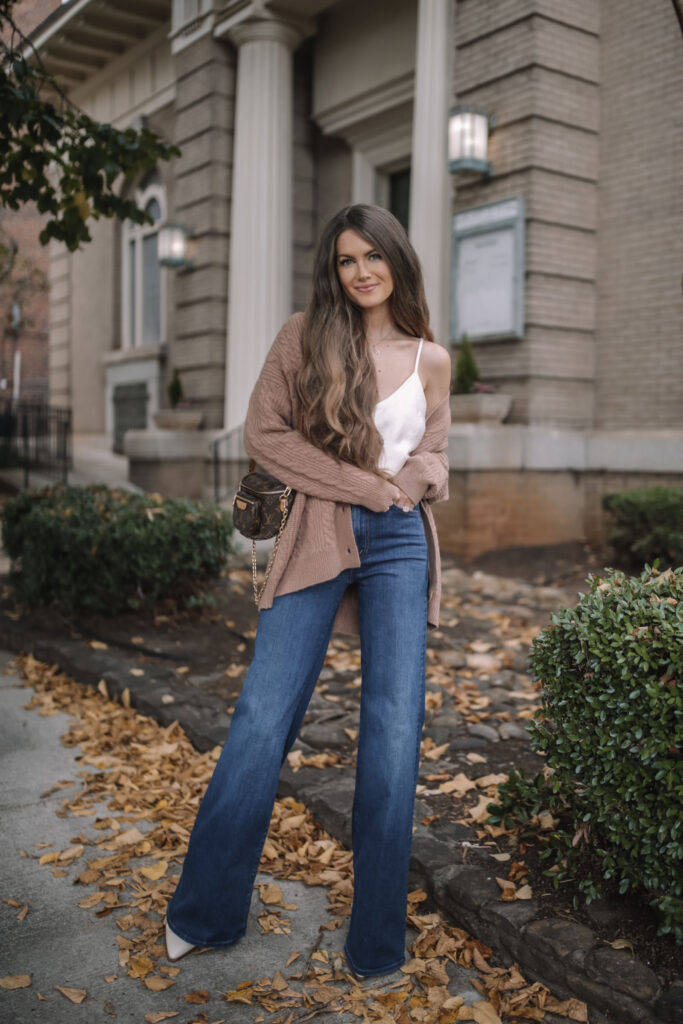 I bought these at the Nordstrom Anniversary Sale this year and needless to say I am still loving them. They are very trendy with a high waist, wide legs and a super dark wash. They are also versatile – they seriously go with every top and pair of boots that I style with them. I know MOTHER denim is an investment, but they are such high-quality and they last forever so I believe they are worth it!
Every fall wardrobe needs a classic cardigan and this is such a good one! It's one of those cardigans that just screams fall to me – it's got that classic cable stitch, cute buttons and an oversized fit so it's super cozy! I love the warmth of this tan color, but it's also available in black and red.
How cute is this bra top from Amazon!? It's perfect to wear for your next workout or even to go grab a coffee and run some errands! It looks great with black flare pants as well as black leggings. You could also throw a cardigan on or put a white button-up shirt over it if it's starting to get a little chilly where you live!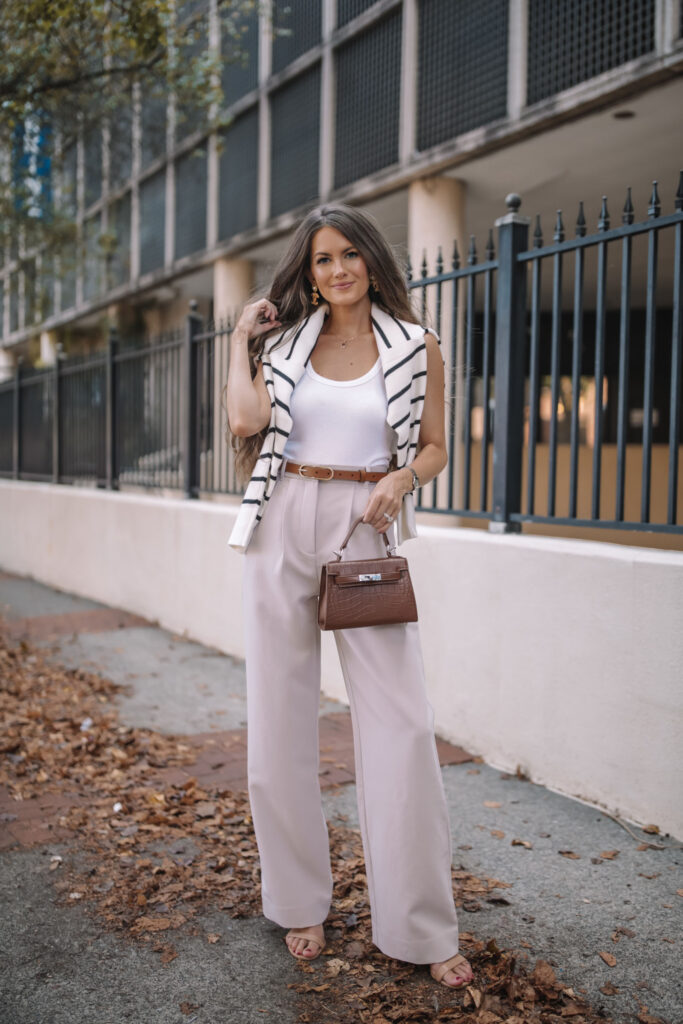 I'm calling it now – tailored trousers are the pants of fall 2023 and these Abercrombie pants are the perfect pair to update your fall wardrobe! I'm obsessed with them! The fit is perfect and they really elevate every fall look. I've been styling them with button-up shirts, blazers, sweaters, tanks and even sweatshirts. They also come in A TON of different colors! I have them in "light taupe" and "brown."
I'd love to know if you have a favorite!
xoxo