Wow wow wow – can y'all believe it's OCTOBER already?! This is my very favorite month out of the entire year, and I want to cherish every single day of it. I want to bake pumpkin bread, show Kennedy the changing leaves, visit a pumpkin patch, watch Halloweentown and Practical Magic… ALL the fall things. And I want to dress in cute fall outfits, too! Is that too much for a girl to ask?! I think you guys are also loving all things *fall* because September's Best Sellers are all fall essentials that you can wear now and even into the winter. Without further ado, here are the best sellers from this past month!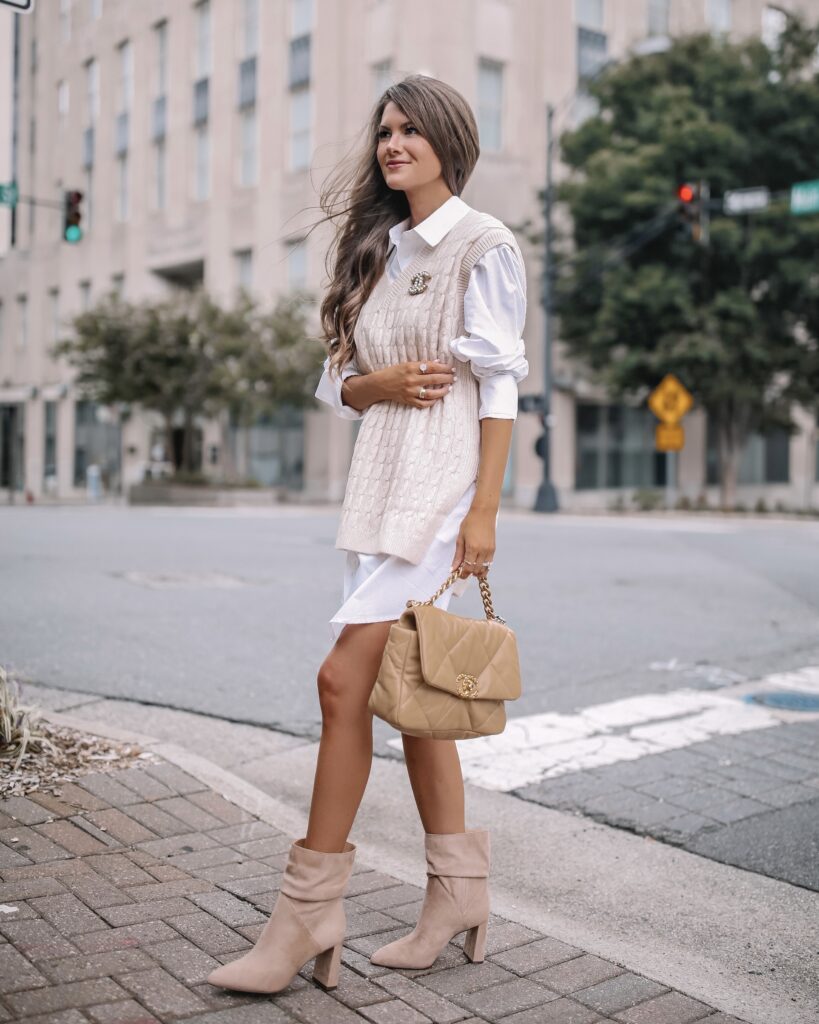 I'm so happy that a sweater vest was a top seller this month! Sweater vests are my favorite fall trend and I've been wanting to wear them with every outfit (seriously, I've had to practice some self-restraint). I'm really loving vests that are textured and have an oversized fit, just like this one. Right now I love wearing them over button-downs and shirt dresses with a pair of boots or booties. I think they also look great with a good fitting pair of jeans!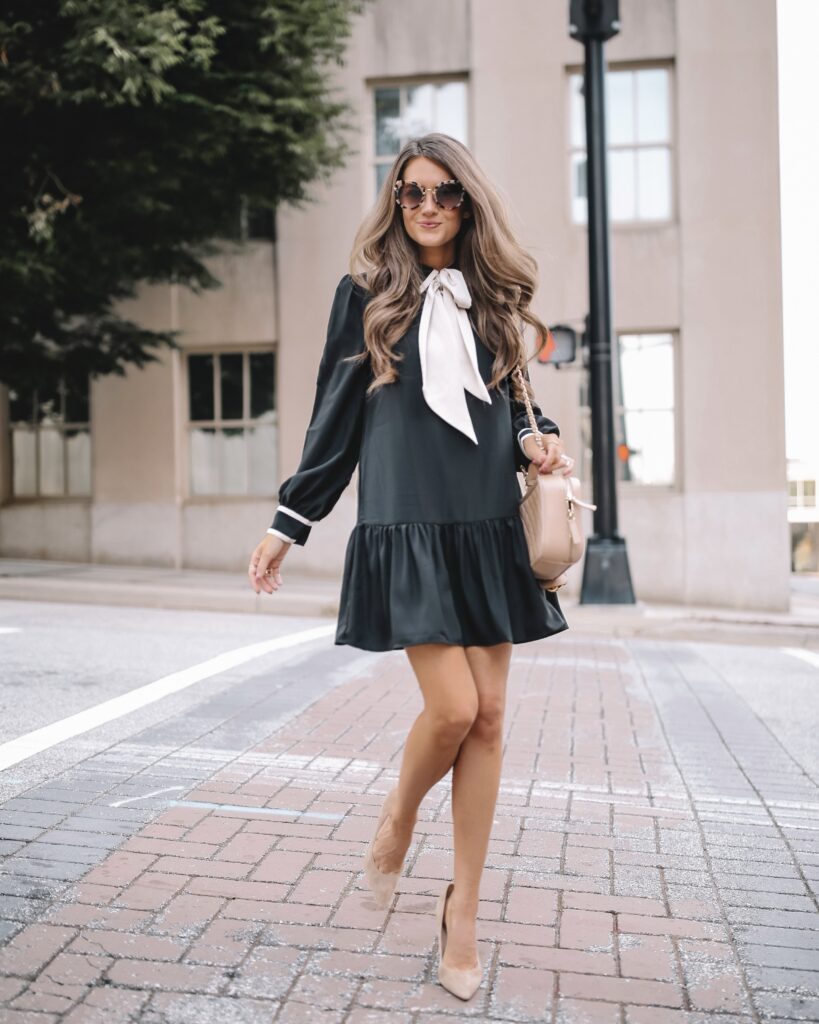 The Gossip Girl look is "trendy" for fall, so I've been giving it my best go. This bow tie dress is definitely something Blair Waldorf would have worn, don't ya think? It's the perfect length to wear with tall boots, heels or booties, and you can easily take it from a 9-5 to a fancy date night or night on the town. The silk bow is removable, so you could also style this with a sweater on top instead of the bow. Or just plain!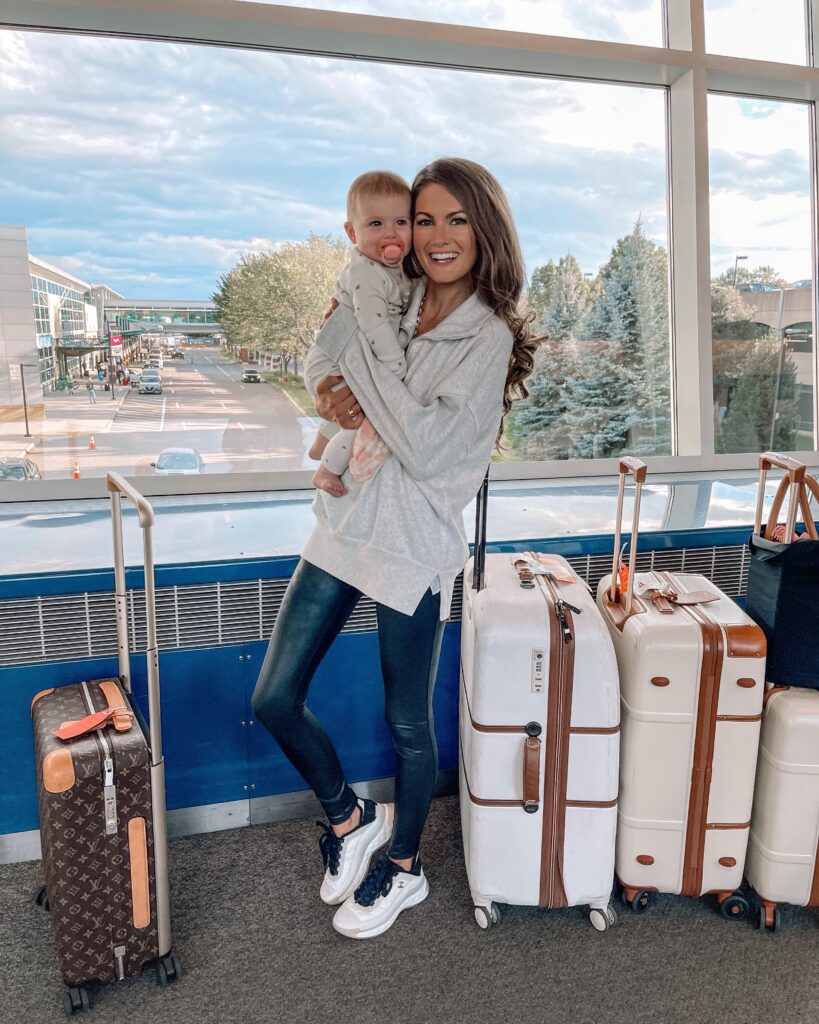 I wore this sweatshirt on our flight to Vermont earlier this week and I think you guys loved it as much as I did because I got so many DMs about it! It was really great to travel in, super comfy and long enough to cover your butt so you can wear it with leggings. Also, the zipper really came in handy when I had to nurse Kennedy on the plane! I love that it's breastfeeding-friendly. I also wanted to say that it's very oversized, I got the XS and it was still quite long on me.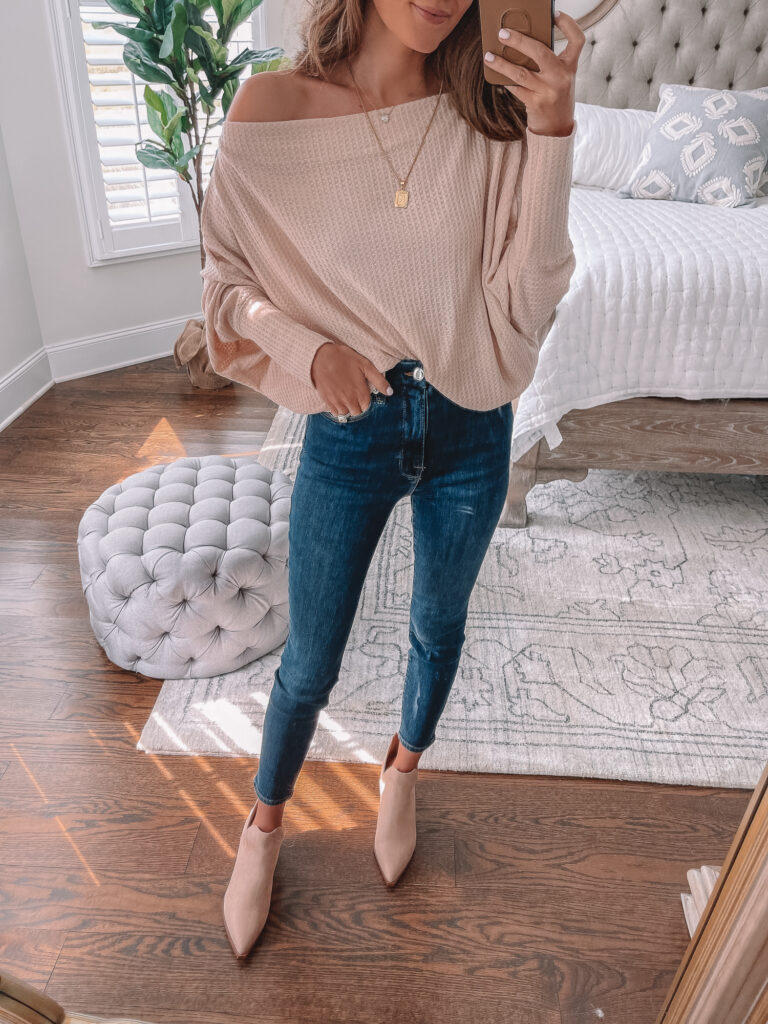 I am HIGHLY impressed with these faux suede booties from Amazon and they look very similar to the Steve Madden ones for a fraction of the price! The color is a slightly warmer tone, and they're surprisingly really comfortable. They're such versatile pair of boots that can be worn with skinny jeans, mom jeans and dresses.
This Amazon top is the cozy staple piece that you've been looking for to add to your fall wardrobe! I love the look of it tucked into jeans, but it also looks great with leggings for a more casual look. It's also so comfortable that it feels a bit like wearing a pajama top. I bought this top in apricot and white, but it's also available in a lot other pretty colors for fall!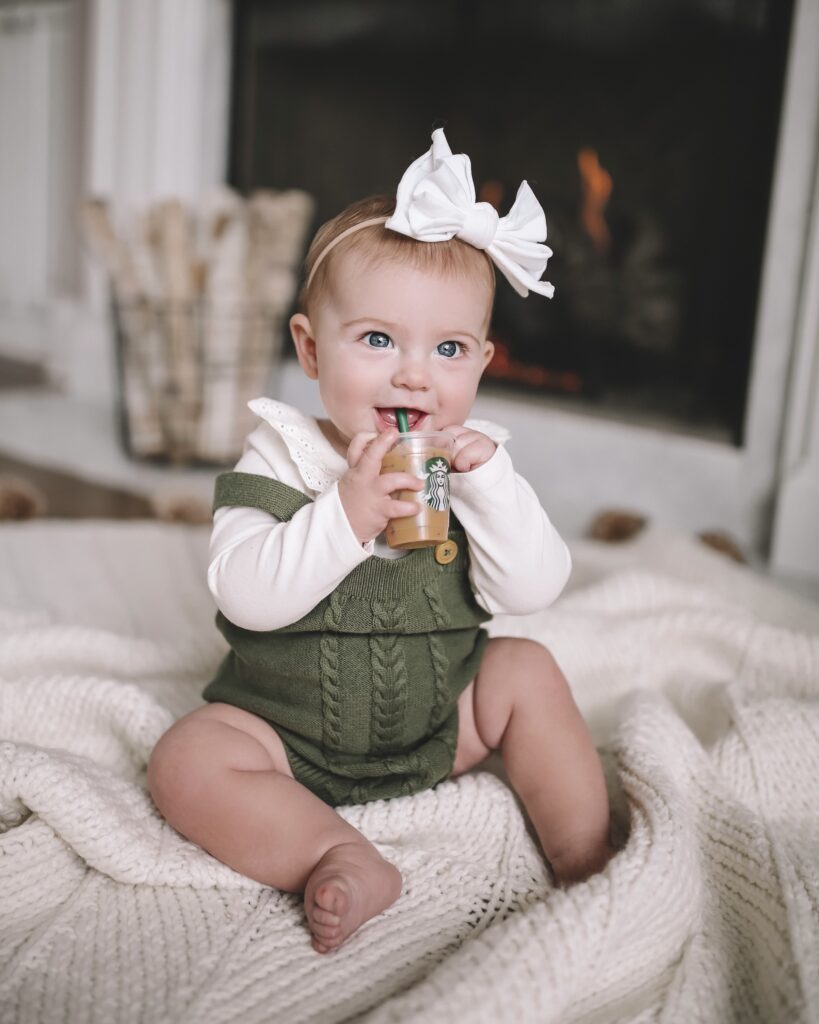 I have to say that I laughed to myself when I saw this one on the best sellers list this month! This fake Starbucks coffee cup is just the cutest thing ever, especially as a prop for photos. It looks SO REAL that so many of you, and even my own mom, messaged me asking if I gave Kenny a real coffee when I posted this picture of her on Instagram! It is completely fake, and no, the straw is not removable – it's glued in. I wouldn't give this to Kennedy as toy, but it does make for super cute pictures!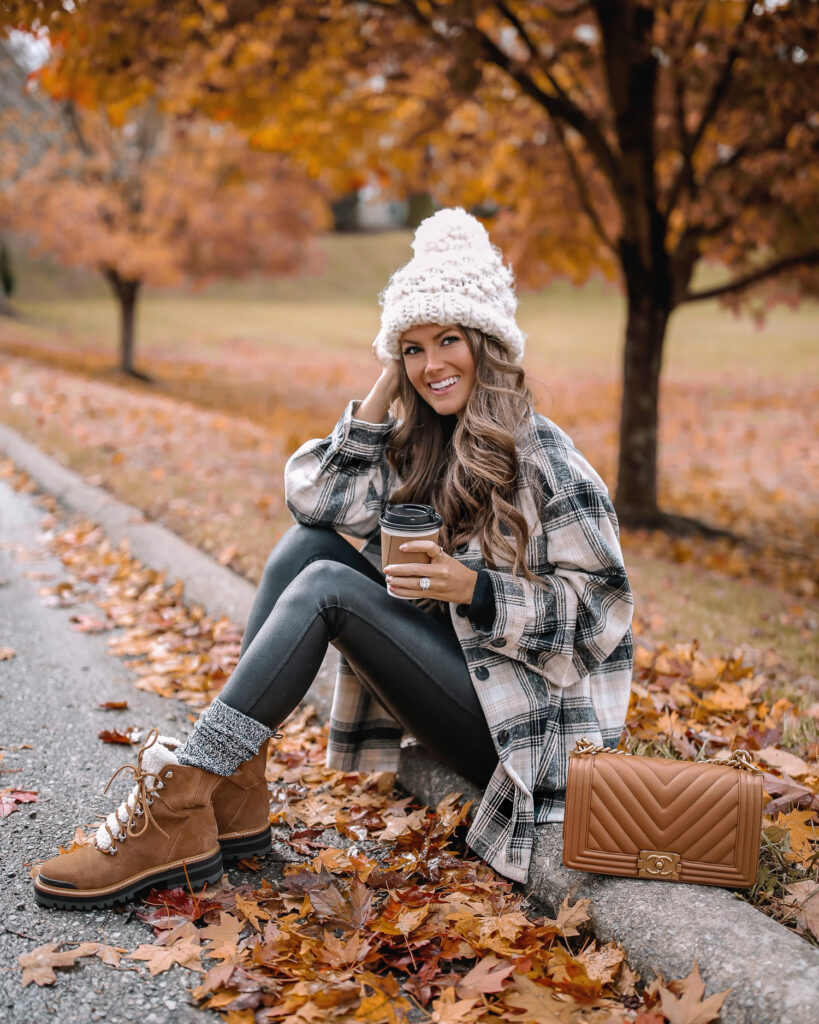 There's just something so cozy about a plaid shacket, and this one is no different! The quality of this shacket is incredible- it's so thick and warm. It runs oversized so that you can easily wear a chunky or oversized sweater underneath. I love it with jeans and with the Spanx faux leather leggings! It also has snap closures, so no annoying buttons.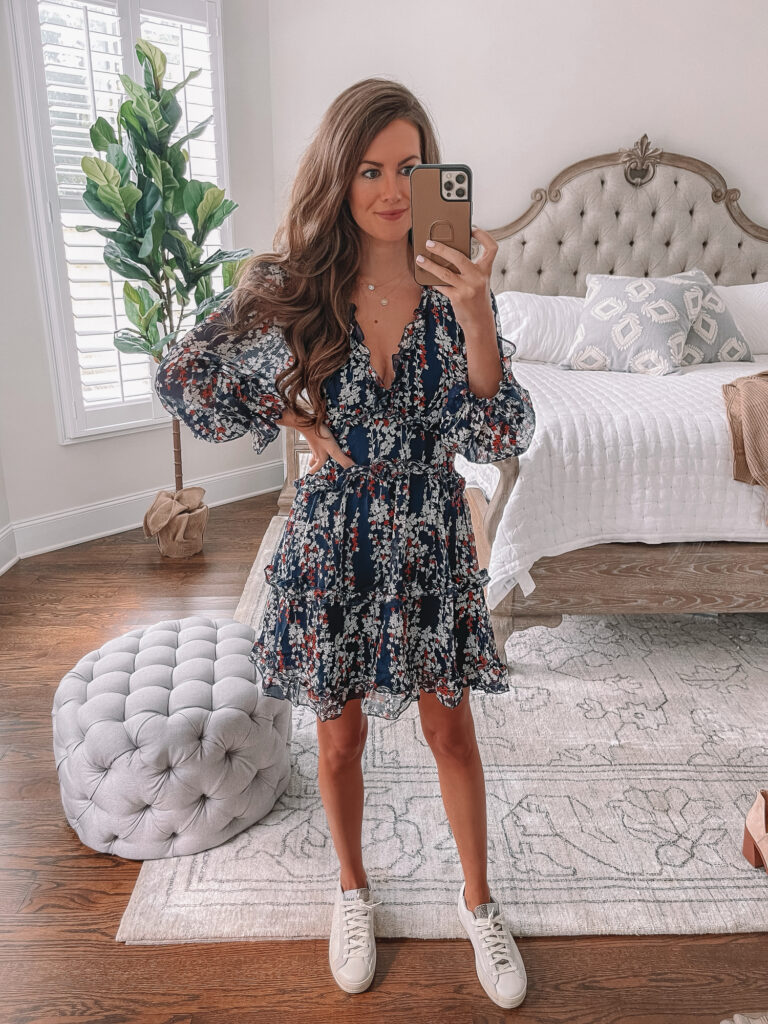 This Amazon dress is a great transition piece to take you from summer to fall. Although it has long sleeves, this dress is lightweight enough to keep you cool on those lingering summer-like days. Plus, the sheer sleeves and ruffled skirt make it super cute and trendy. As the weather cools down, I think this dress would look great paired with booties or knee high boots!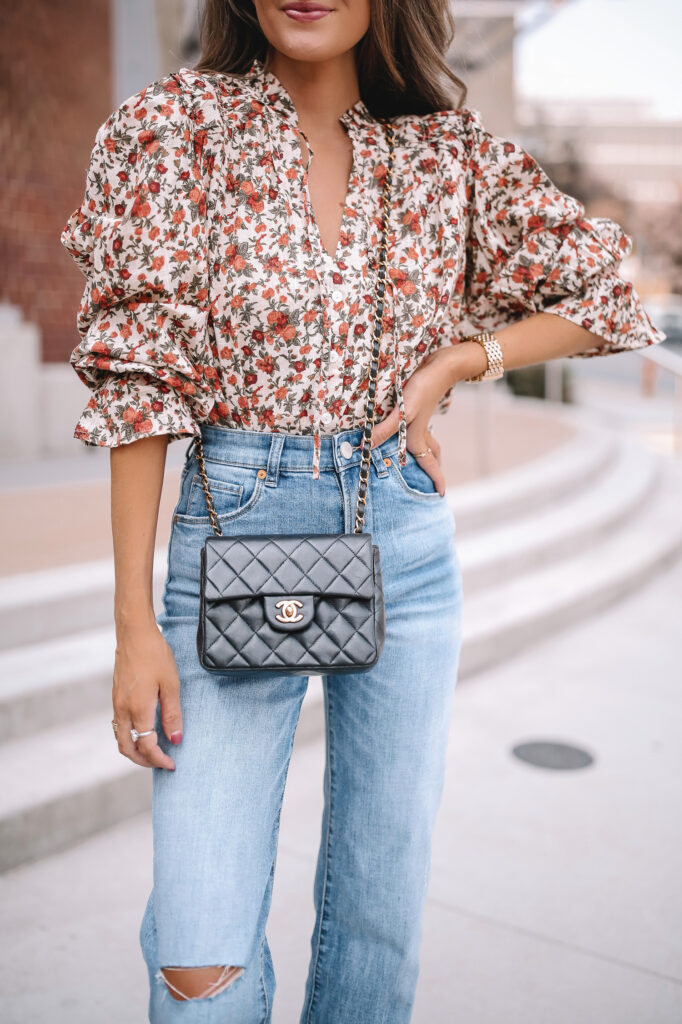 How pretty is this Free People top?! I love the fall shades of the flowers because it allows you to wear florals well into the season! The floral pattern along with the puff sleeves make this such romantic and girly top that pairs well tucked into your favorite pair of jeans. You could also wear this top in the office with a pair of black or white trousers.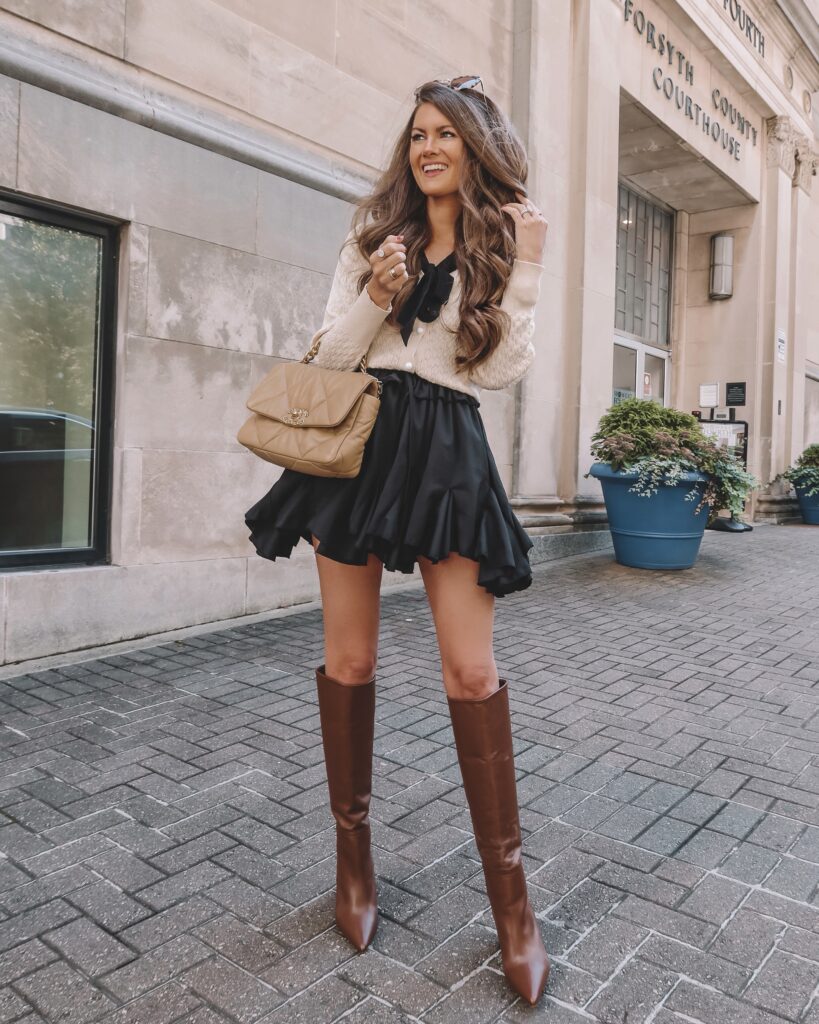 I was a little nervous to order these Steve Madden boots because I didn't know what they would look like in person. It turns out, I'm OBSESSED with them. I've literally been trying to find every reason to wear them! They look great with skirts and dresses, and equally as good with dark skinny jeans and a sweater. I promise y'all, I have about a billion looks coming with these boots. I hope you love them as much as I do!
I'd love to know which item is your favorite!?