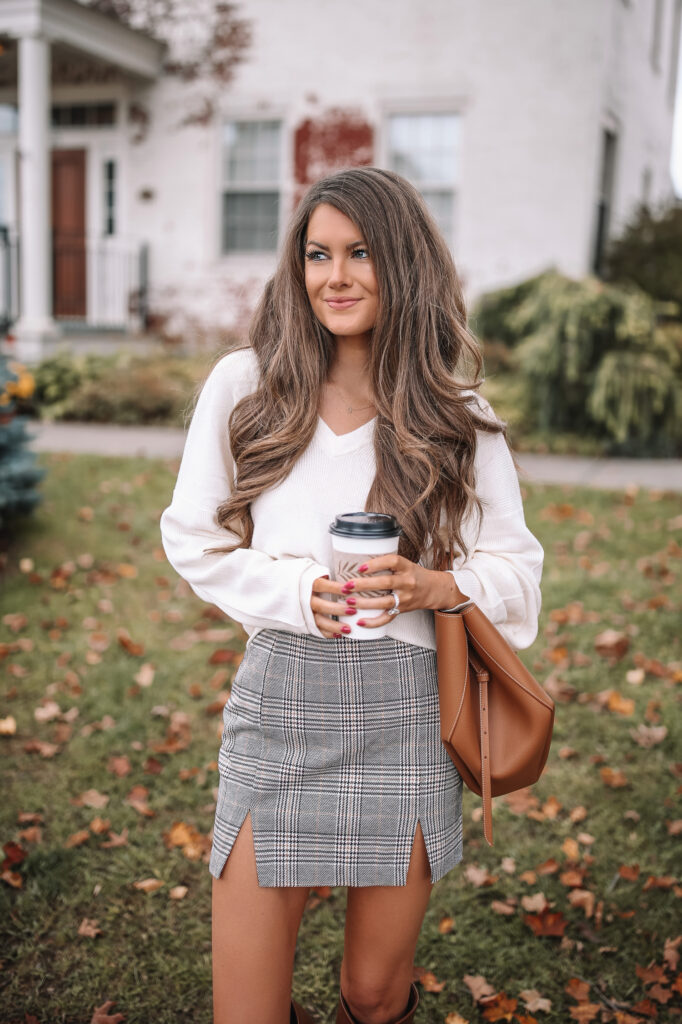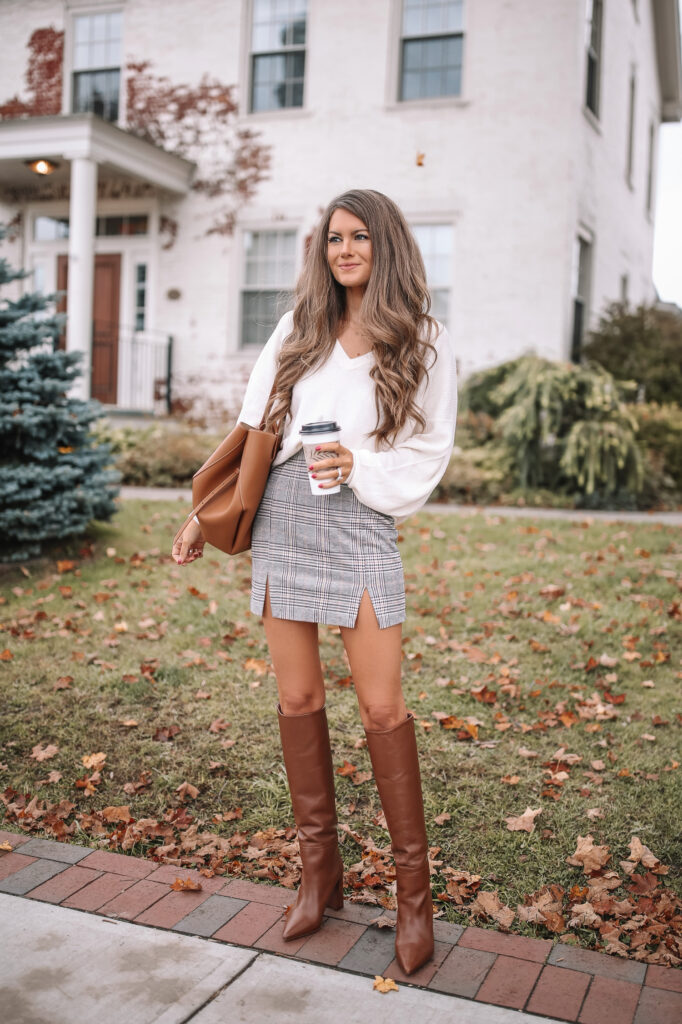 Hiiii friends and happy Tuesday! I wore this outfit in Vermont and it kind of reminds me of an elevated school girl look. This white sweater is a great wardrobe basic for the autumn season – I love it with this H&M plaid skirt, but it also looks great with denim. And don't get me started on these Steve Madden leather boots… they were September's best seller and currently my favorite boots!! I've never had a pair like them, and I love them so much. The darker color of the leather is fashionable but classic at the same time.
Kennedy is having black and white portraits taken today! (You know? The kind that you see on people's walls in the oval shape haha) It's almost time for her appointment so I need to go wake her up from her nap!
Also what kind of blog posts do you want to see during the month of October? I already have a fall book post planned, and one about mine and Kennedy's Bucket List! Let me know if you want to see some other ideas, too!
xoxo