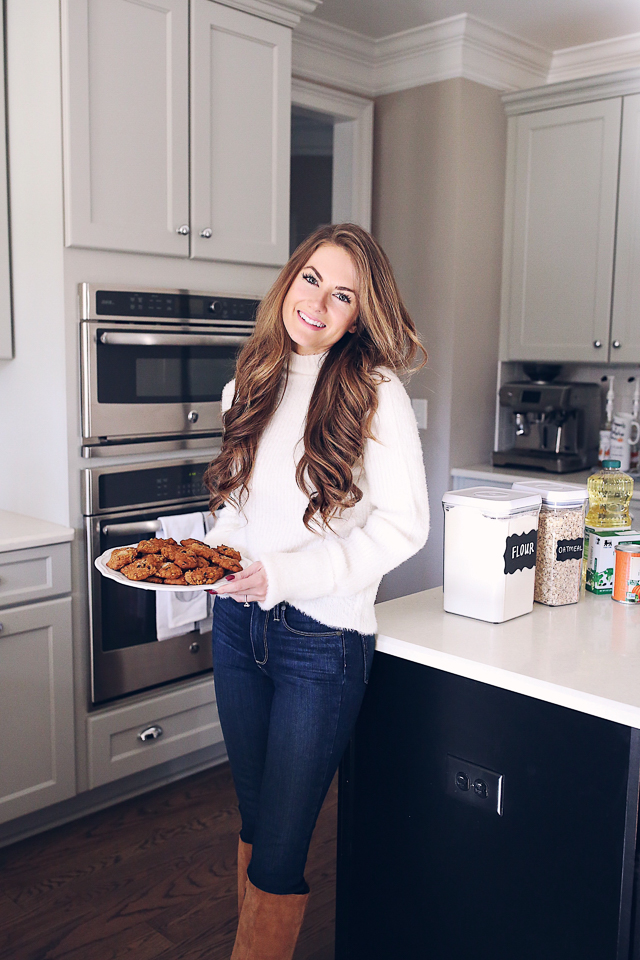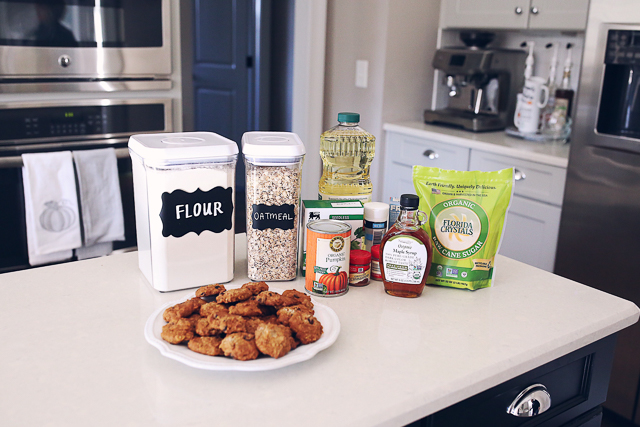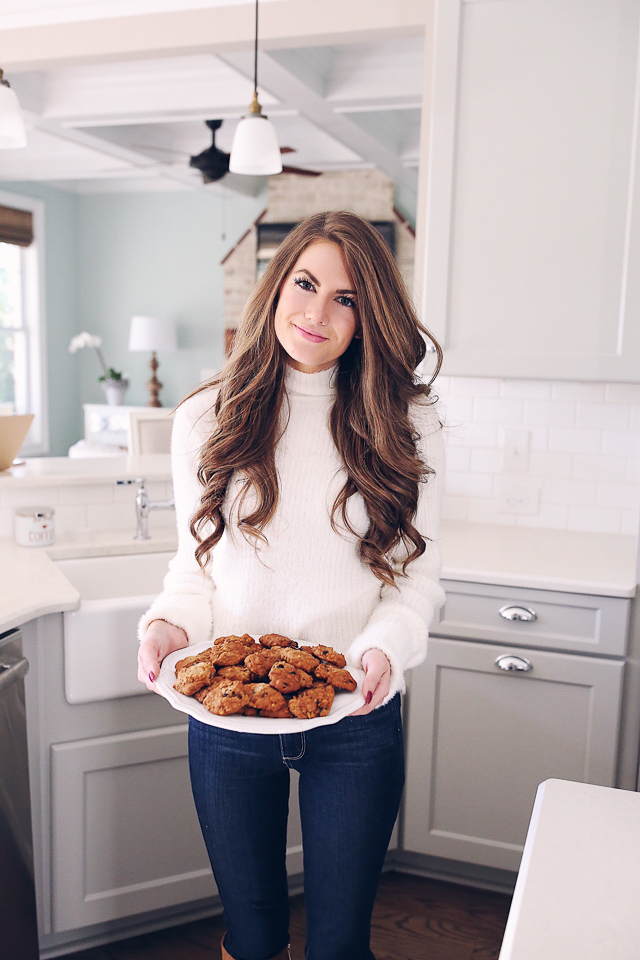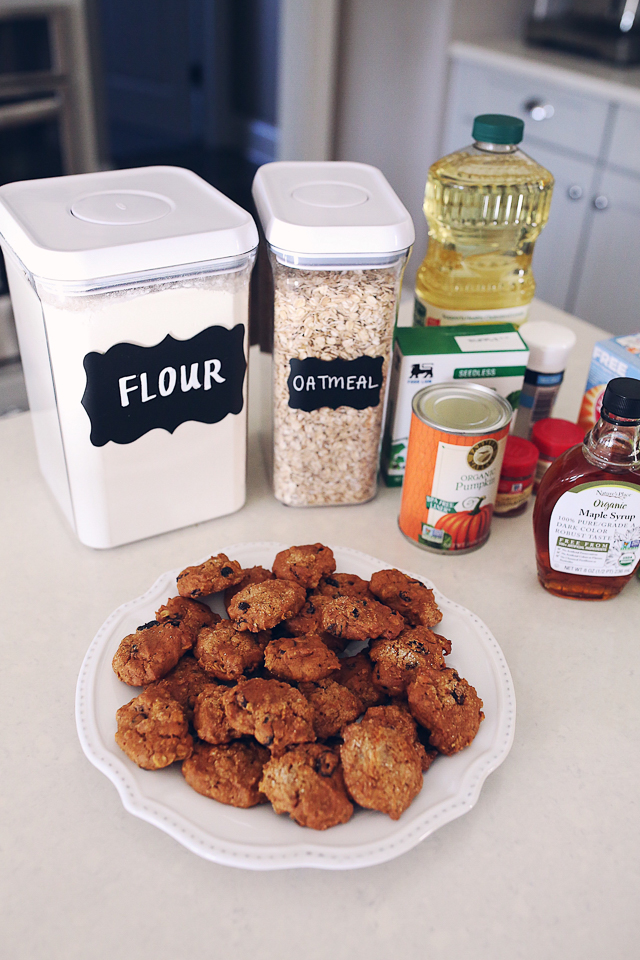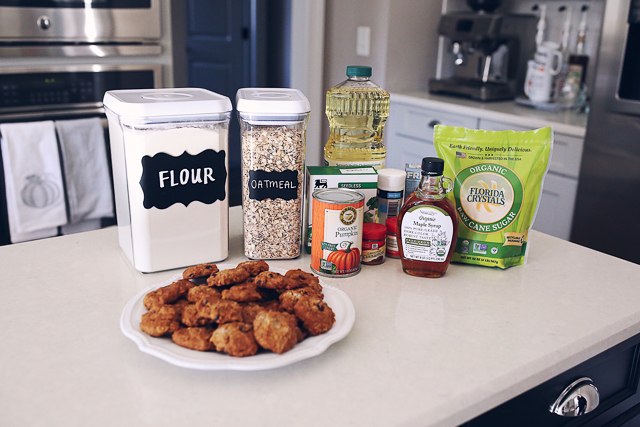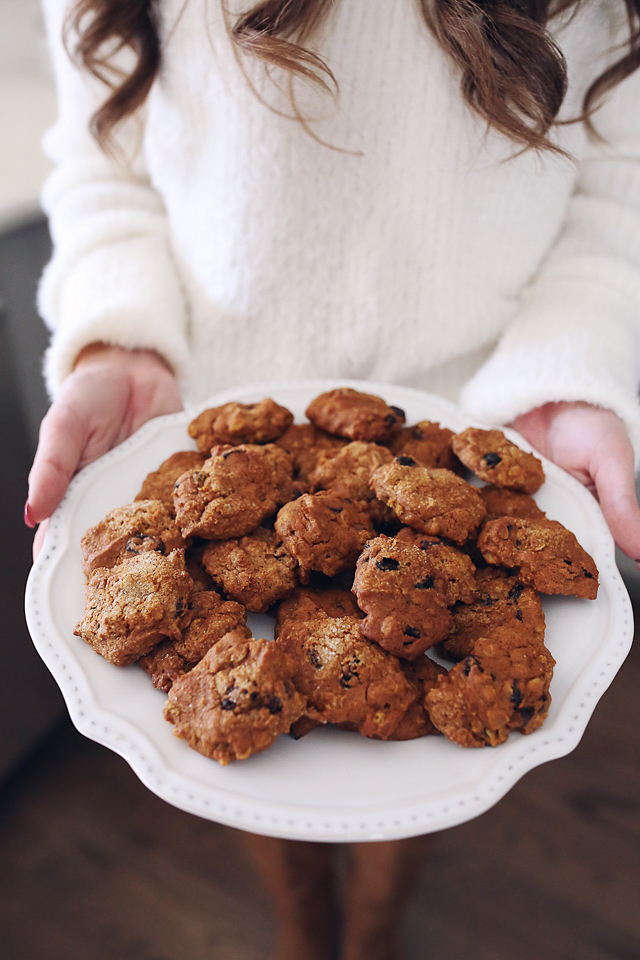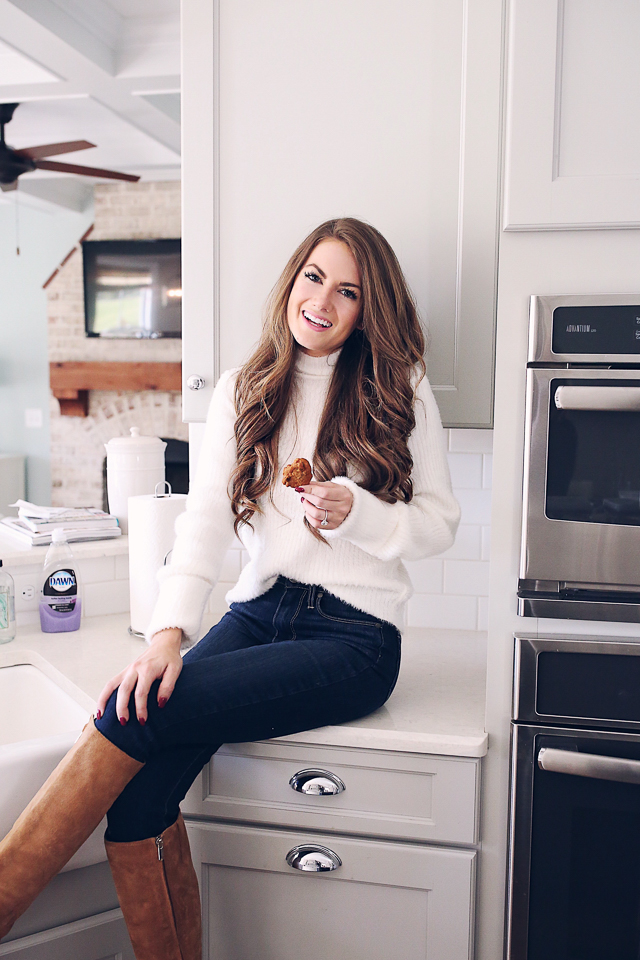 Happy Monday, everyone! I can't believe it's the first Monday in November, can you? That means the holiday season is officially upon us… and I'm not going to lie, I'm already feeling a little stressed! Anyone else?? Lol, anyway, I have a lot of fun content prepared for Thanksgiving and Christmas, but please let me know in the comments if there are some particular posts you want to see – like gift guides, party outfits, more recipes, etc.
The recipe I'm sharing today was given to me by my mom! These pumpkin cookies are DELICIOUS – they're easy to make and pretty healthy – I like to store mine in the fridge and then eat them with a hot cup of coffee in the morning! Seriously I ate all of these in a week by myself because I had 4 or 5 for breakfast each morning hehe 🙂 They're great for breakfast like I said, or if you want to make a dessert to go along with your Thanksgiving dinner. Enjoy!
Pumpkin Raisin Cookies
Ingredients:
– 1 cup all-purpose flour
– 2/3 cup old-fashioned oats
– 1 teaspoon ground cinnamon
– ½ teaspoon baking soda
– ½ teaspoon fine salt
– ¼ teaspoon ground allspice
– ¾ cup raw sugar, plus additional for sprinkling
– ½ cup canned pumpkin puree
– 1/3 cup vegetable oil
– 1 tablespoon pure maple syrup
– 1 teaspoon vanilla extract
– ½ cup raisins
Instructions:
1. Preheat oven to 350 degrees and line two heavy large baking sheets with parchment paper.
2. In a medium bowl, combine the flour, oats, cinnamon, baking soda, salt and allspice. Stir to blend well. In a large bowl, combine the sugar, pumpkin puree, oil, syrup and vanilla; whisk to blend. Using a rubber spatula, gradually stir the dry ingredients into the pumpkin mixture. Stir in the raisins last.
3. For each cookie, drop one generous tablespoon of batter onto the prepared baking sheet, spacing the mounds about 1 inch apart. Flatten each to a 2-inch-diameter round and sprinkle each cookie with a bit more raw sugar.
3. Bake the cookies until brown and a bit firm to the touch, 17 to 20 minutes. Using a metal spatula, transfer the cookies to a rack and cool completely.
Like I said, let me know in the comments what kinds of posts you guys want to see this holiday season!!
xoxo
SHOP THE POST:

JavaScript is currently disabled in this browser. Reactivate it to view this content.