Woohoo it's Friday!! I am currently sitting in the airport waiting to board my flight to Seattle, so I thought it was a good time to do an instagram roundup plus some general updates on my life.
The photo below is one of my favorite outfits that I've worn recently… It's still suitable for cold weather, but the pink shoes make it a little more spring-like.
Charlotte has had quite a few snow days recently… the perfect opportunity to pull out my Hunter boots and sip on hot coffee (my mug is from the Starbucks store… I'm not sure if it's still available, but they always have really cute ones!).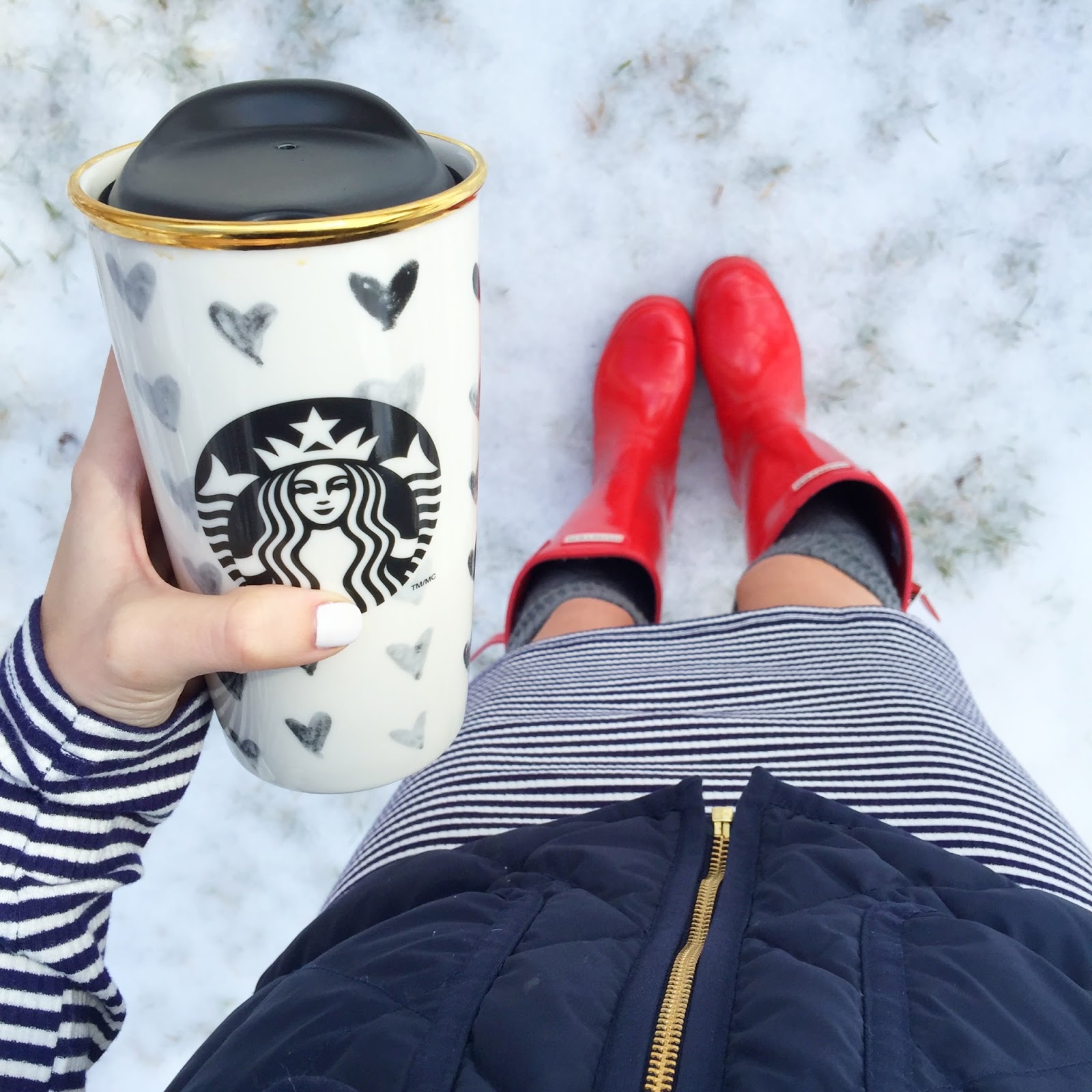 I love the pops of red in this outfit…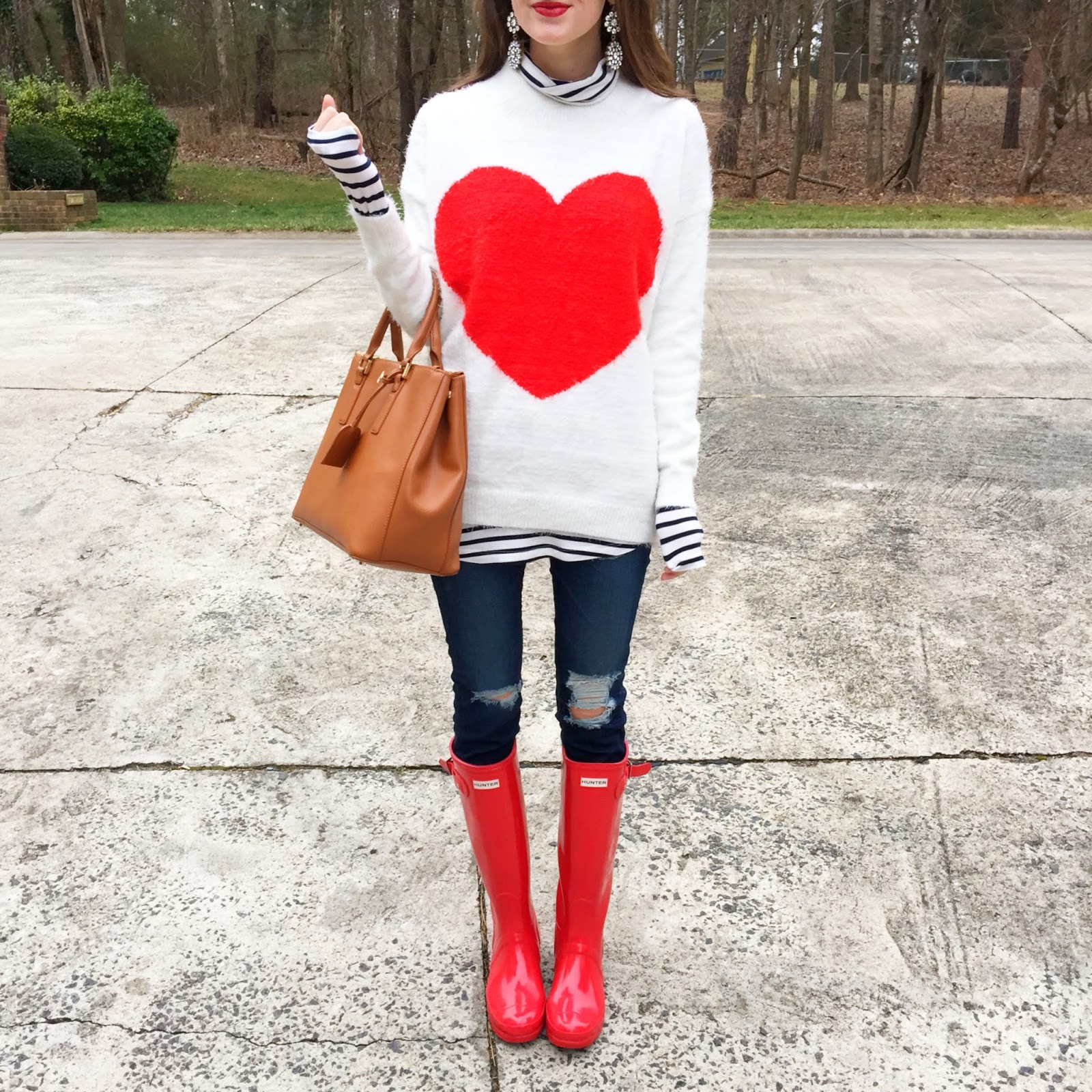 This is what my desk scene looked like one day this week when I was working from home…
As for some life updates, I want to be really honest with you guys about something. You may (or may not) have noticed that I haven't been posting pictures of my boyfriend recently, and it's because we broke up. I know that I told you all I thought he was "the One," and I really did, truly believe that… but, things change and I really don't know what to say, other than I was wrong. I think it's proof that God is the ONLY one who knows what's best for our lives, not us.
Xoxo