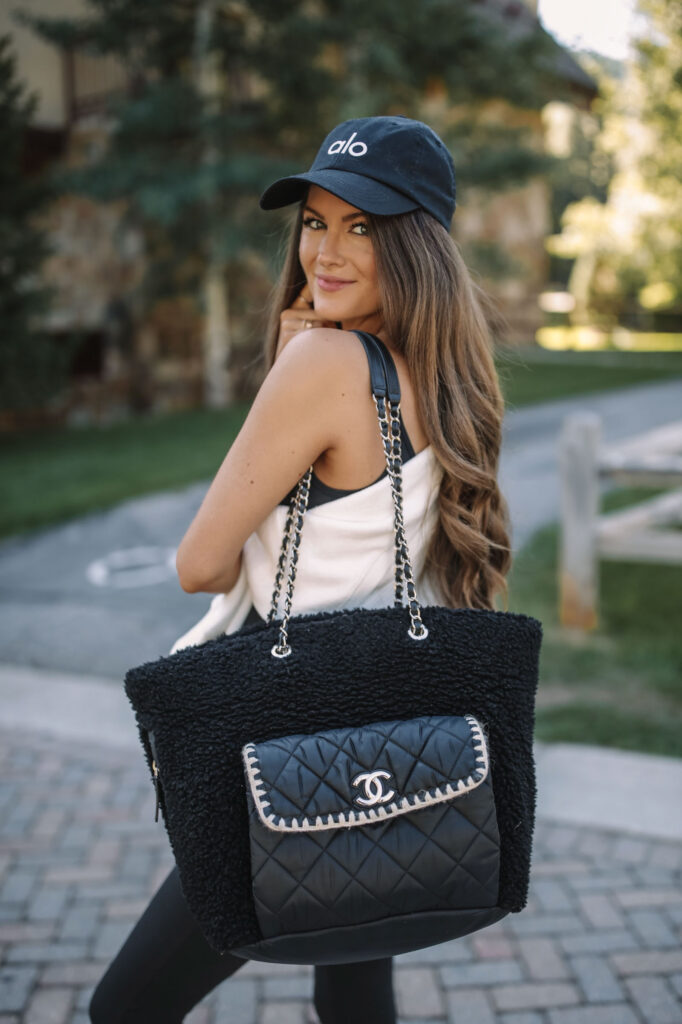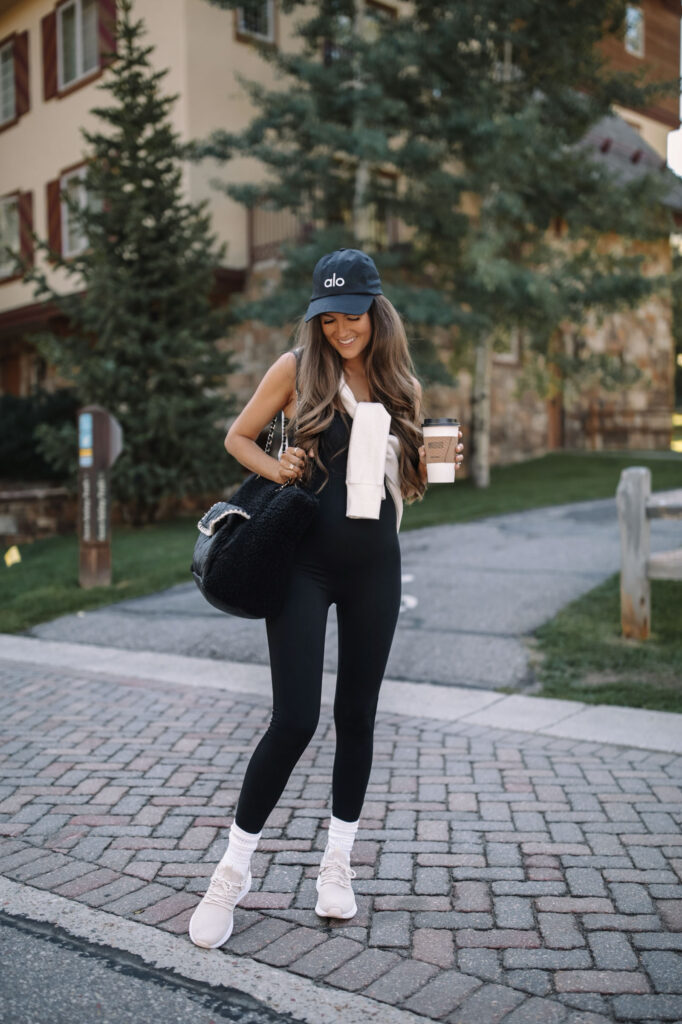 I posted a couple of times over on Instagram about this amazing invention – the Bumpsuit – and had a few people questioning why it was so great for pregnancy! I figured I would write a whole blog post about it, it really is THAT good. Obviously, there are hundreds of different ways to style it (you can dress it both up and down, I am clearly showing a casual/athletic vibe in the above photos!). The main reason why I love the Bumpsuit is because of how comfortable it is. I get REALLY tired of leggings cutting into my bump, whether that's on top or beneath (because you only have a few options when you're pregnant, either roll leggings down to wear underneath your bump or stretch it over top). The Bumpsuit doesn't put any pressure on your stomach AT ALL, and I can't tell you how nice that is! It's made of a super soft brushed jersey material, is very high-quality, and holds up well in the washing machine (I washed mine before and after our trip to Vail).
Did I happen to mention that bodysuits are trending right now? Even if you're not pregnant, I keep seeing them EVERYWHERE and they are super trendy! I just also happen to think that they look REALLY cute on pregnant women.
Now, how do you style it, you ask? I made this video over on Instagram showing three different ways, but there are literally hundreds of ways to style it! One of the easiest ways is just to treat it as if it's a pair of leggings. You could add ANY shirt, blouse, sweatshirt or jacket over top of it this fall, and no one would even know you're wearing a bodysuit. I think it looks great with UGGs, booties, sneakers, tall boots – anything! Part of the fun of owning a bodysuit is playing around with the many ways you can style it.
And if you're also wondering about how to pee in it…. (which I bet many of you are), it's REALLY not that difficult you guys!! I even did it in a plane bathroom lol!
xoxo