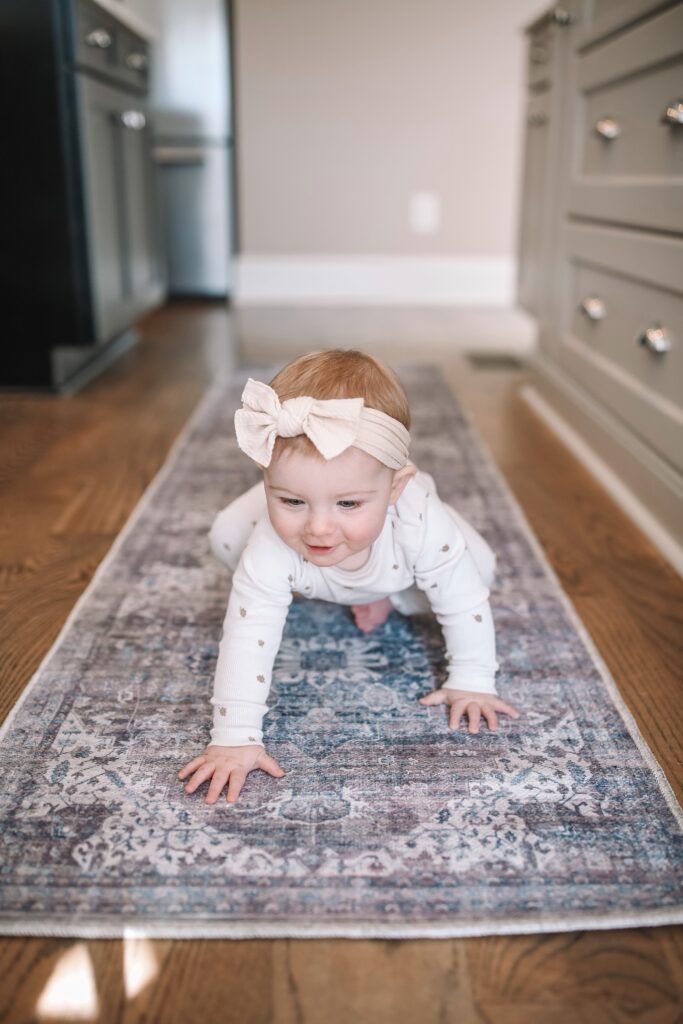 Well, we officially have a mobile baby! Kennedy is crawling around every room in our home and climbing on EVERYTHING that she can reach! We have so much fun following her from room to room (but it is also exhausting, haha). Since she has entered this exploring stage, I wanted to get a few new rugs for our home. I definitely wanted one for the kitchen because we spend a lot of time preparing meals, eating and just hanging out in there. This Everwash Rug from Walmart was the perfect choice. Not only is it durable for a high-traffic area and more comfortable for Kenny to crawl on, but it's also machine washable. With a baby, two cats and a dog, the easier the cleanup the better! When messes occur, all we have to do is throw the rug in the washing machine, wash it on a gentle cycle in cold water and then dry it in the dryer on low heat. It's seriously that simple and it comes out looking good as new!
The Everwash rugs come in a few different colors to match your home decor and a variety of sizes to fit perfectly into your space. You can check them out at Walmart here.
*Thanks to Walmart for sponsoring this post.