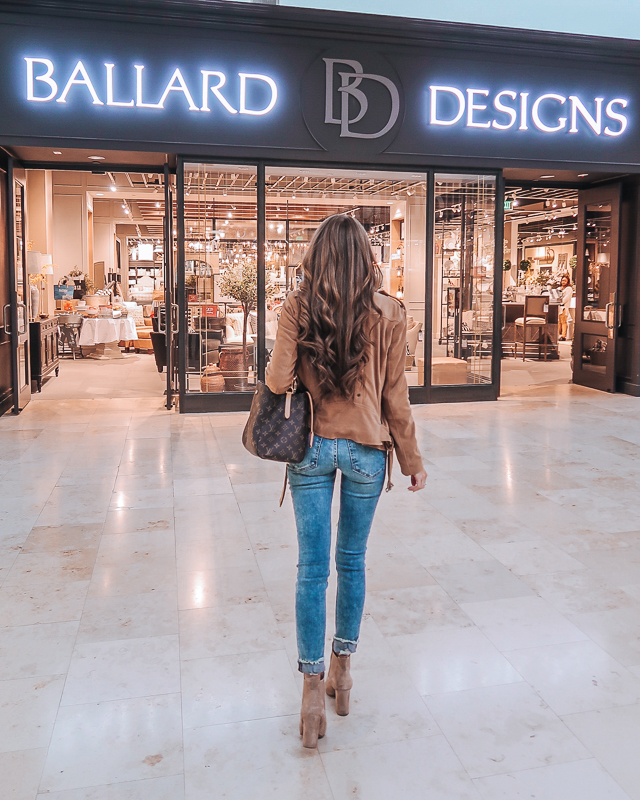 Good morning everyone! A lot of you guys requested more house/home posts, so I'm excited to share today's post with you! If you follow me on Instagram, you may have already seen my big announcement – I am partnering with
Ballard Designs
to completely furnish and decorate our living room! The living room is the largest room in the house and it has been completely empty since I moved in during the summer – the house still feels so incomplete, so I can't wait for it to finally have furniture, haha! I thought it would be the perfect time to share a little bit about the design process with you guys (and give you a sneak peek into what our living room will look like 🙂
Back in November, Ballard Designs opened up a brick and mortar store at Southpark Mall in Charlotte, NC (my favorite mall in the world!). My parents have received the Ballard Designs catalogue their whole lives, and I've always loved their stuff, but it's a completely different experience being able to walk into their store and see everything in real life! Their furniture is GORGEOUS, and I love being able to sit on the couches and see how high-quality everything is with my own eyes.
When the store opened, I got to meet my designer Laura for the first time and we discussed some initial concepts for the room. We talked about my decorating style and the color palette and then walked around the store while I pointed out furniture that caught my eye. Then we moved on to fabrics! The Ballard Designs store carries hundreds of fabrics, so you can see and touch them to know exactly what they look and feel like. Here are some photos from my first visit with Laura! At our initial meeting, I found that I was drawn to light, neutral colors and patterns, and a mixture of both gold and silver.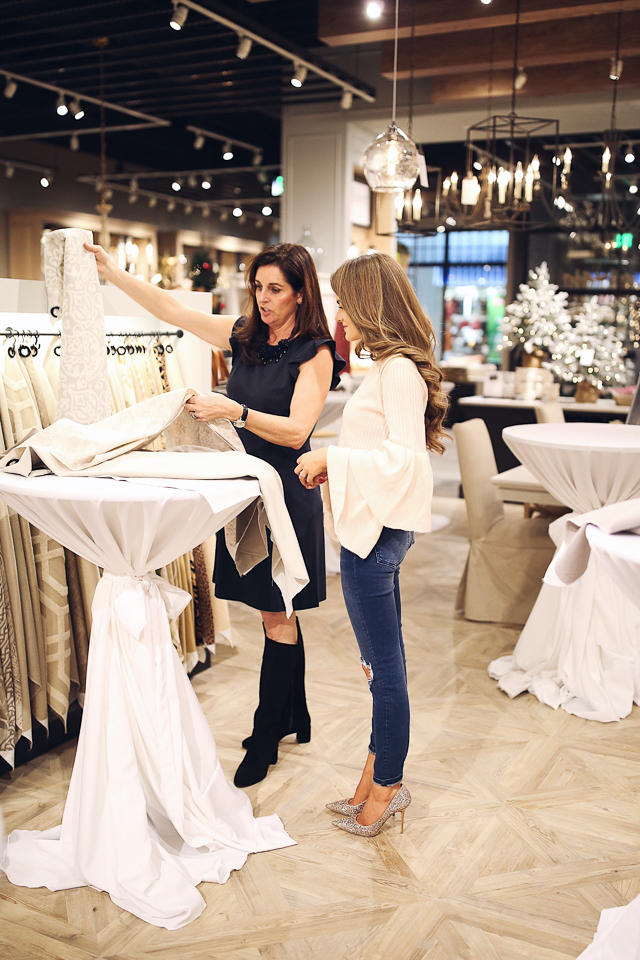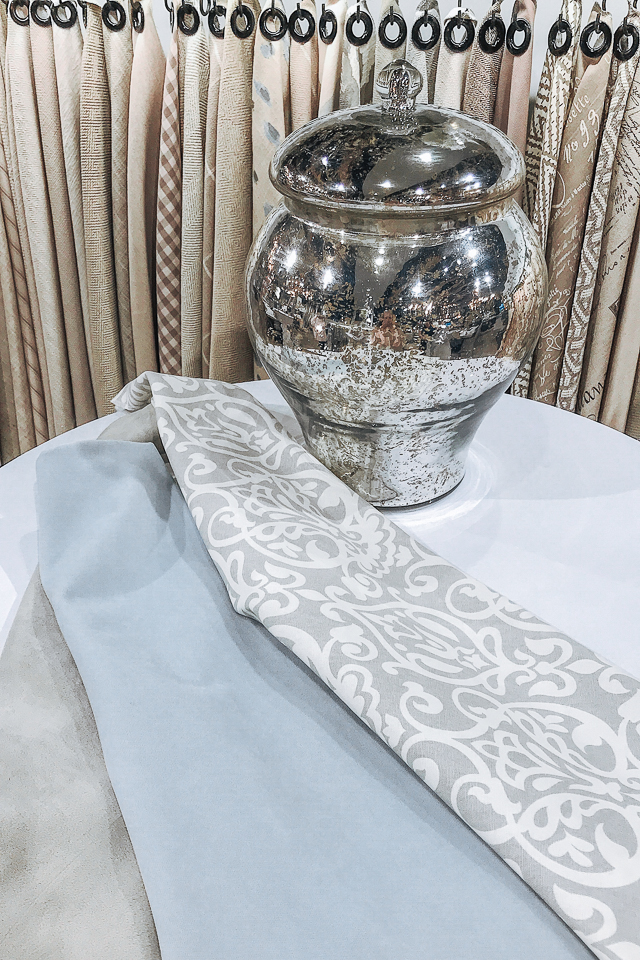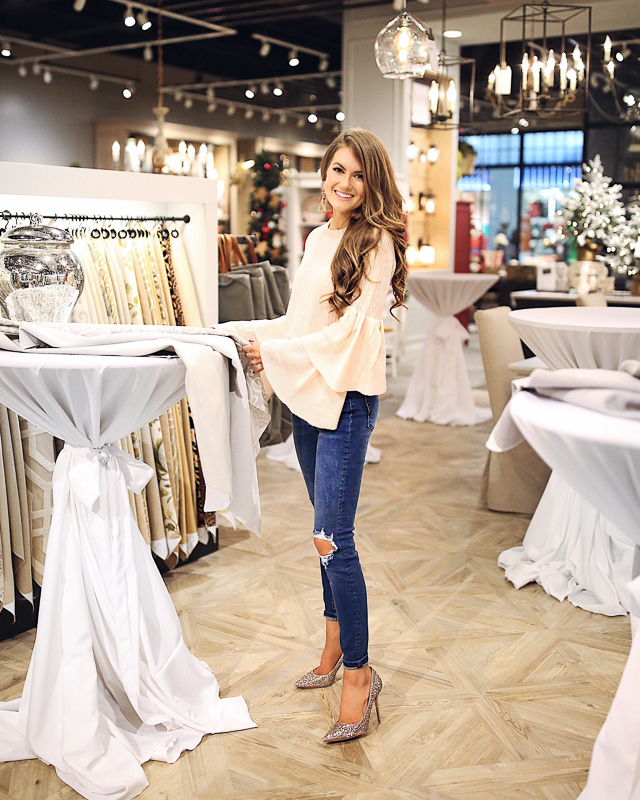 Laura got right to work on the design of our living room, and I returned home to send her tons of measurements – the height of our ceilings, width of our windows, etc. When Chris and I returned to the store a few weeks later, she had put together several different designs for us to choose from. To be honest, they were all so beautiful that we had a really hard time choosing!!! I was really on the fence between two designs, because I felt that they both captured Chris and me perfectly. In the end, we decided to go with some really cool custom pieces and
this gorgeous curved back sofa
that will give us a comfortable yet classic vibe in the living room.
Our final meeting (just last week!) was to discuss the accessories for the room. Laura had picked out a bunch of accessories that she felt went with the furniture and overall theme of the room, and we went through each one. We decided on lots of mercury glass ginger jars, some large vases and a few really fun pieces that will be a surprise!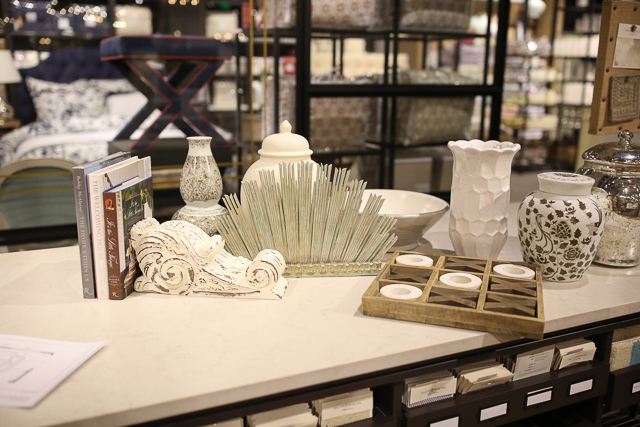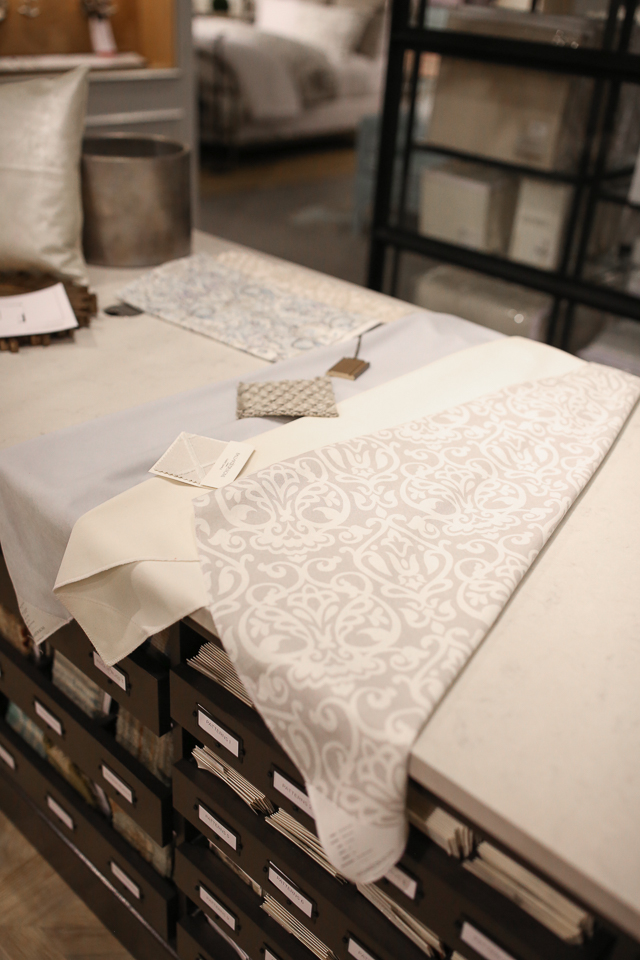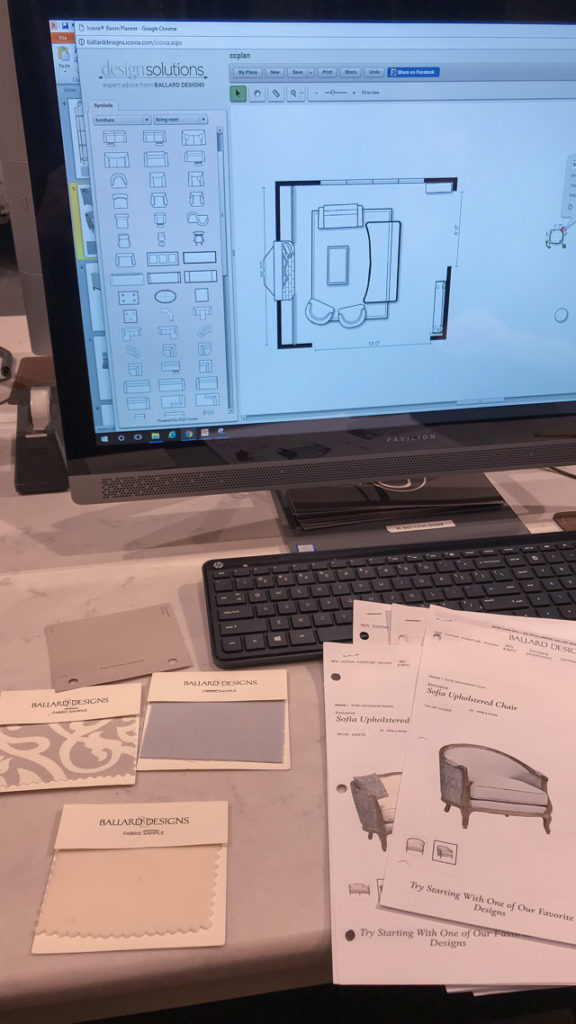 And now for the final SNEAK PEEKS! Here's a little glimpse of what our room is going to look like: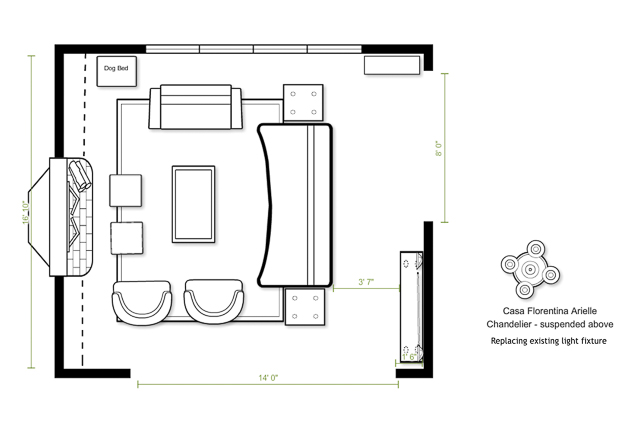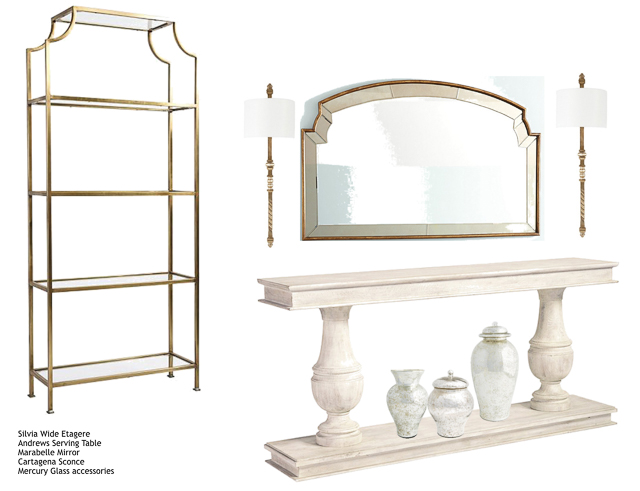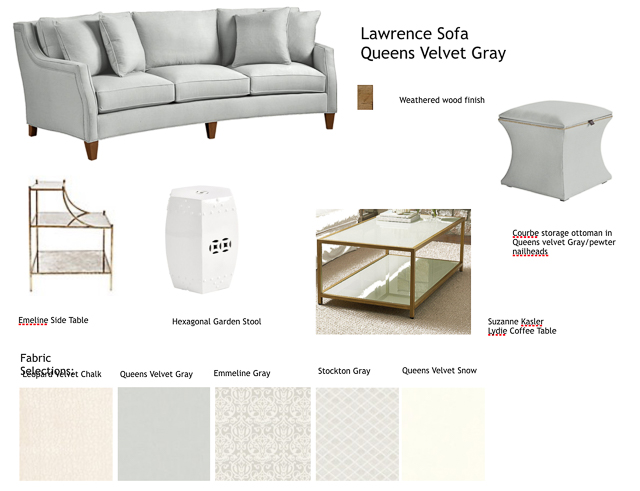 I am so so excited I can barely contain myself!
Ballard Designs
and Laura made the whole process really seamless and easy. Early on, Laura really figured out my "style" and everything she picked for us was perfectly aligned with what we had envisioned. I can't wait to share you guys the FINAL RESULT!! Pieces are already starting to arrive to our house, so I'll be sharing the progress on Instastories! 🙂
P.S. If you want to meet with your own designer to help decorate your home, visit this page of the Ballard Designs website to make an appointment or schedule a phone consultation!
xoxo
Caitlin
WHAT I'M WEARING:

JavaScript is currently disabled in this browser. Reactivate it to view this content.