quick shop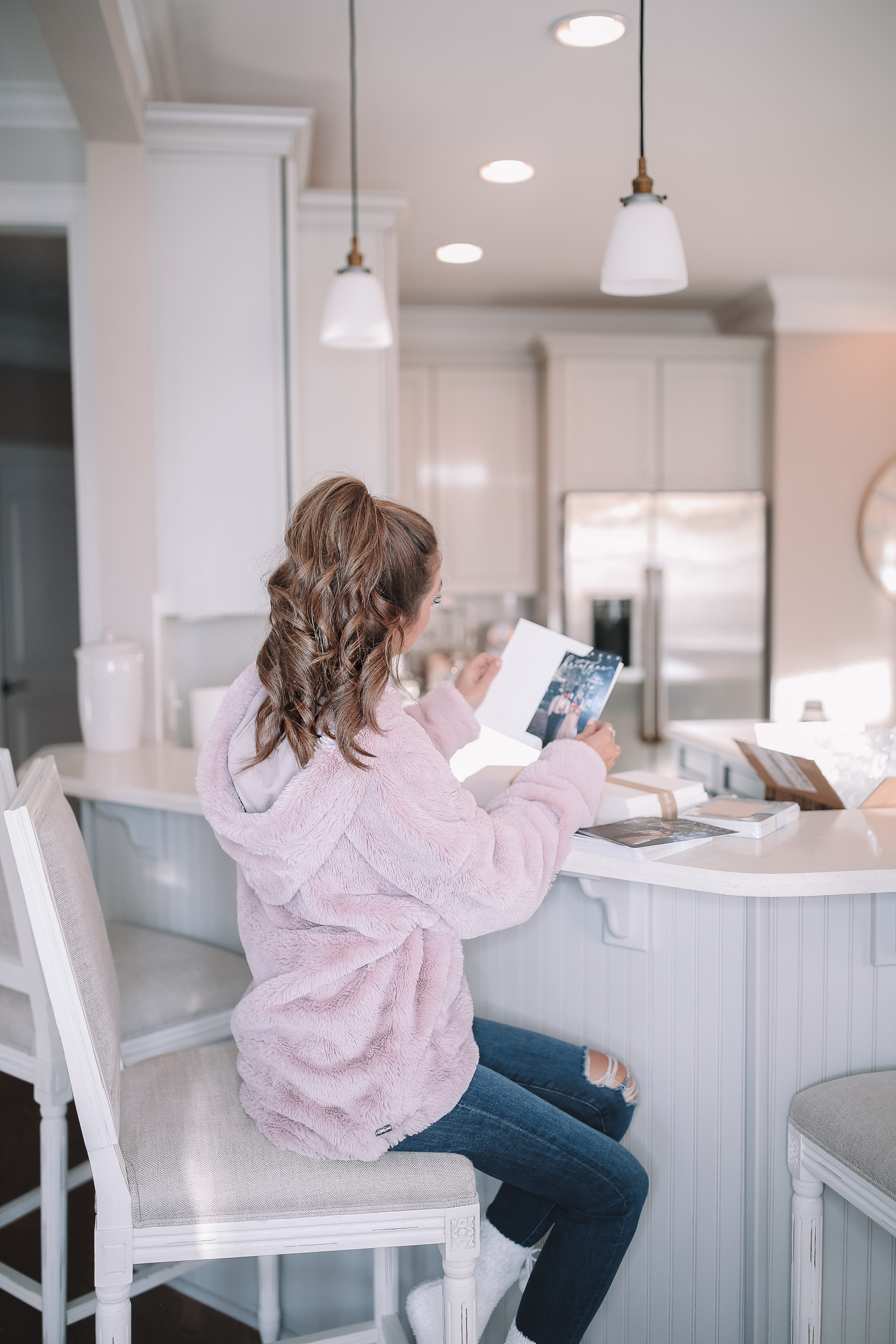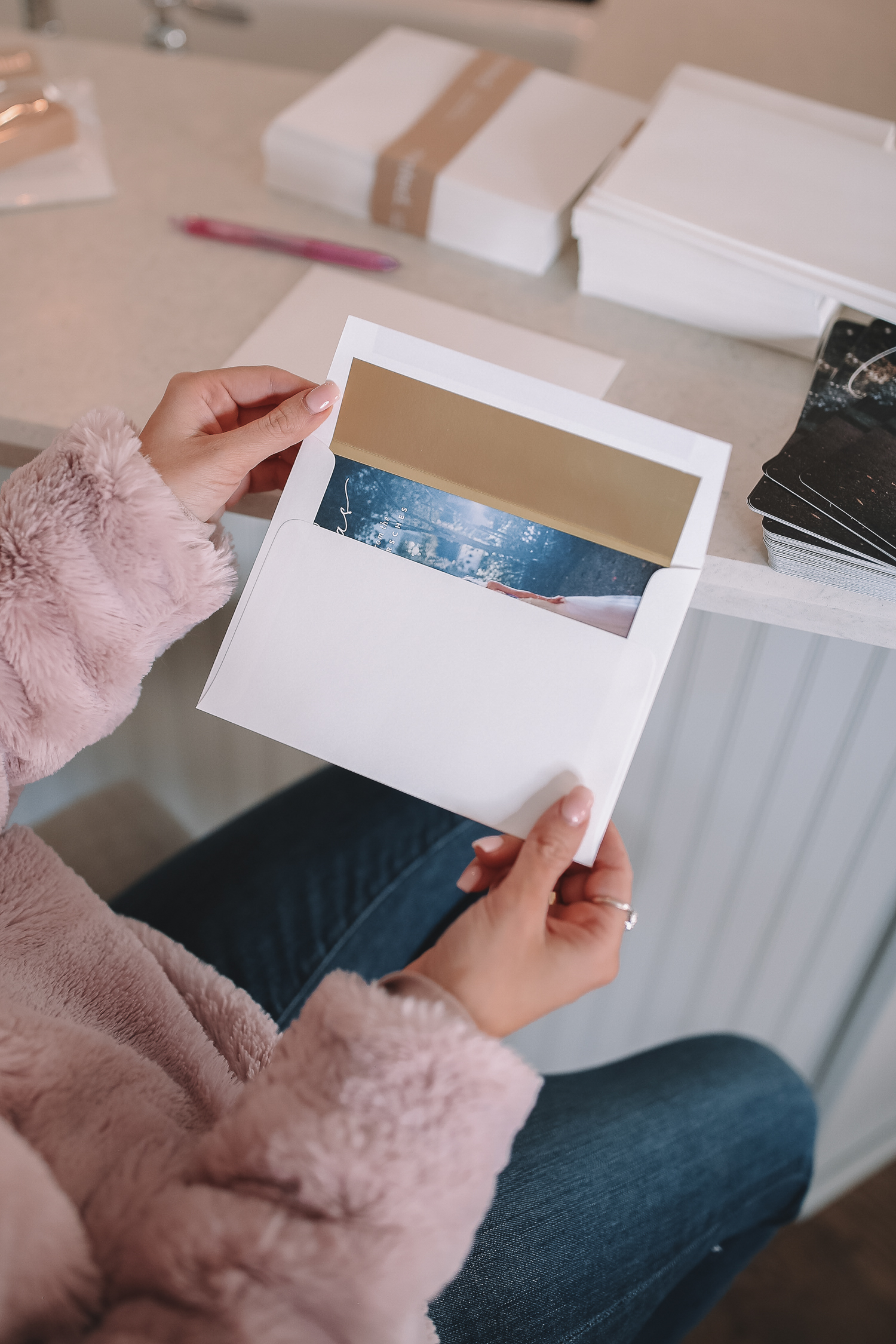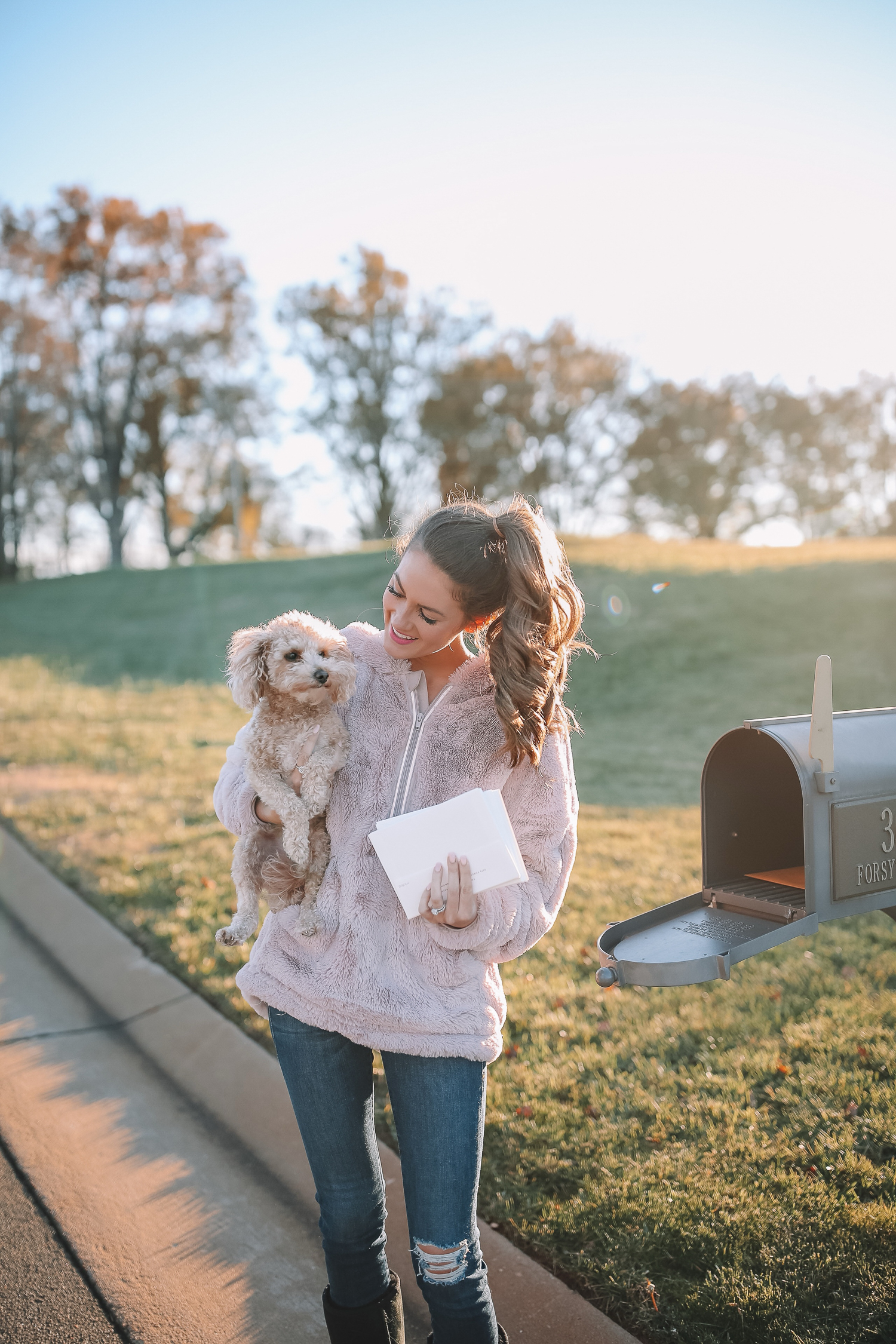 This Christmas is really meaningful to me and Chris because it's our first one as a married couple! So naturally, I couldn't wait to send out Christmas cards with our wedding photos on them hahah! One night last week, Chris and I sat down at the computer together to design our Christmas cards on Minted.com. They have so many different options for holiday cards, and you can play around with them by uploading your own photos and customizing the text to say exactly what you want. We ended up going with this design which I absolutely LOVE! It was really easy to play around with the design – you can upload a bunch of photos and even change the color of the font to see what works best. We selected rounded corners for our holiday cards, which we LOVED (instead of the standard square corners). We also customized the back of ours and added a little update on our lives for our friends and family, especially for those who weren't able to make our wedding!
Here's a close-up of the front and back: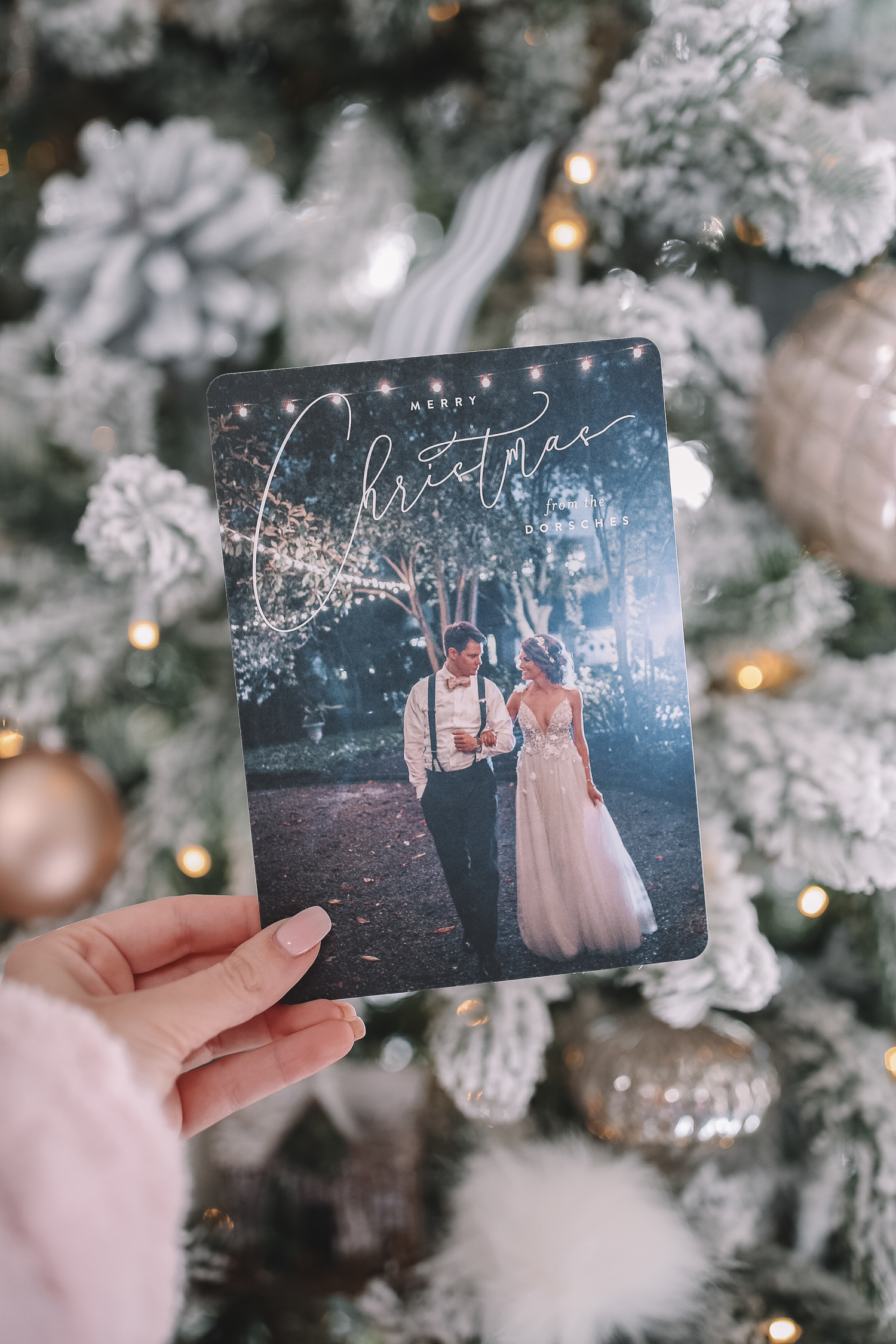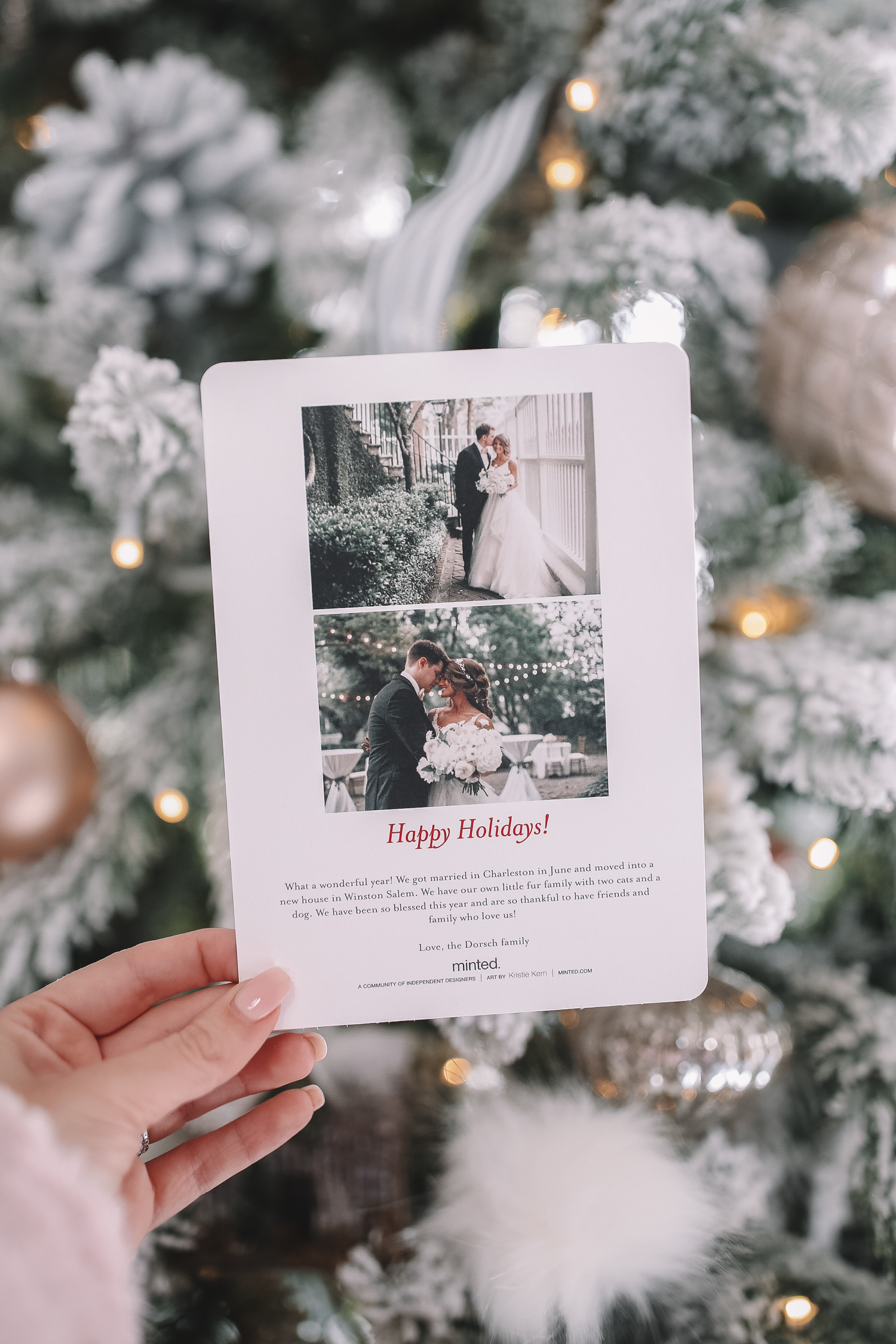 I ordered our Christmas cards with expedited shipping and they arrived on my doorstep just a few days later. I was even able to order holiday stamps along with our Christmas cards, and I just realized that they even have CUSTOMIZABLE stamps here! I wish I'd seen that before 😉
Anyway, I really love how they turned out, and Chris does too! We love them so much, we saved a couple just to have for ourselves. If you still haven't ordered your Christmas cards, there's still time!! You can check out all of Minted's holiday cards here.
I'm in New York this week working on a fun project, can't wait to share with you sooon! xoxo
*Thanks to Minted for sponsoring this post