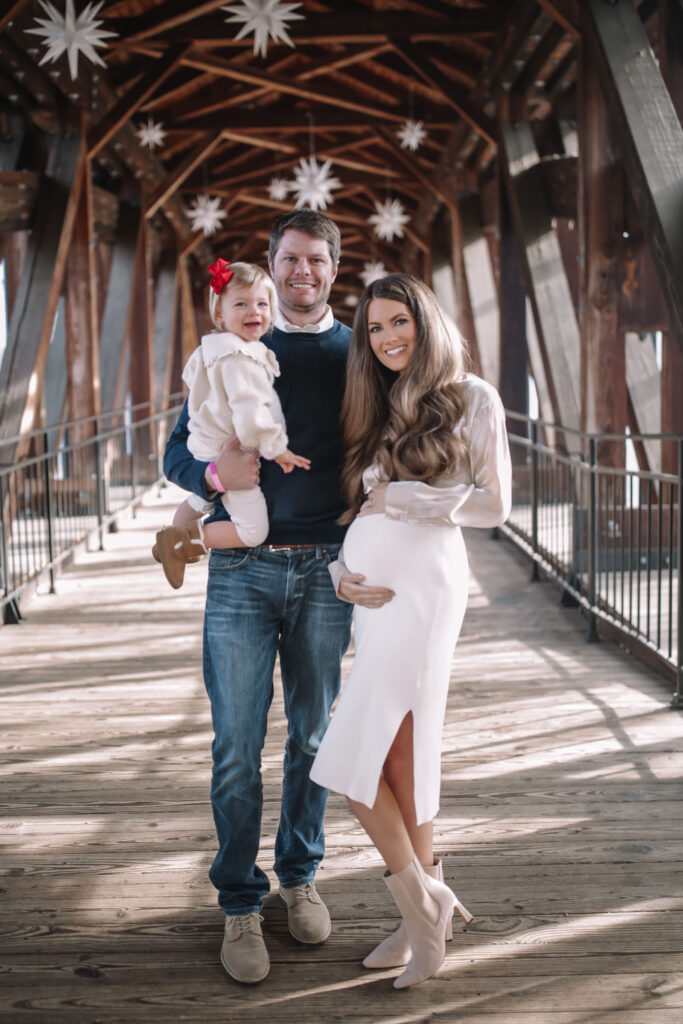 I wore this sweater skirt during my first trimester of pregnancy and when I put it on last week, I was surprised to find that it still fits! (It's super stretchy.) It's the PERFECT sweater skirt, whether you are pregnant or not, because it goes with so many different tops! I think it would be really cute paired with a faux fur vest. It also looks great styled for spring/summer, see this blog post for the same skirt paired with sandals.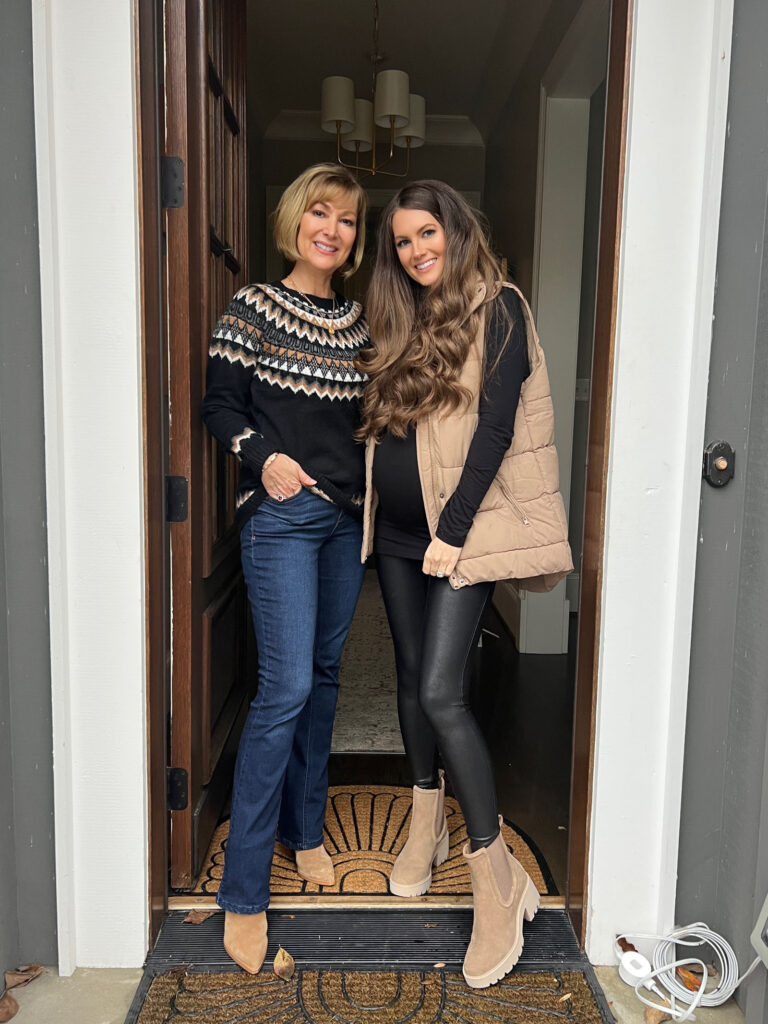 I've been loving puffer vests this season! I wore this vest from the Splendid x Cella Jane collaboration while we were in the mountains this past month and I absolutely LOVED it! It ended up selling out, but I found this Zella puffer vest that is pretty similar and has more sizes still available. It's great to throw on for an extra layer of warmth to go on a walk, run errands or walk into the gym. I like to pair mine with black leggings, a black long sleeve t-shirt and boots for a cozy, casual look.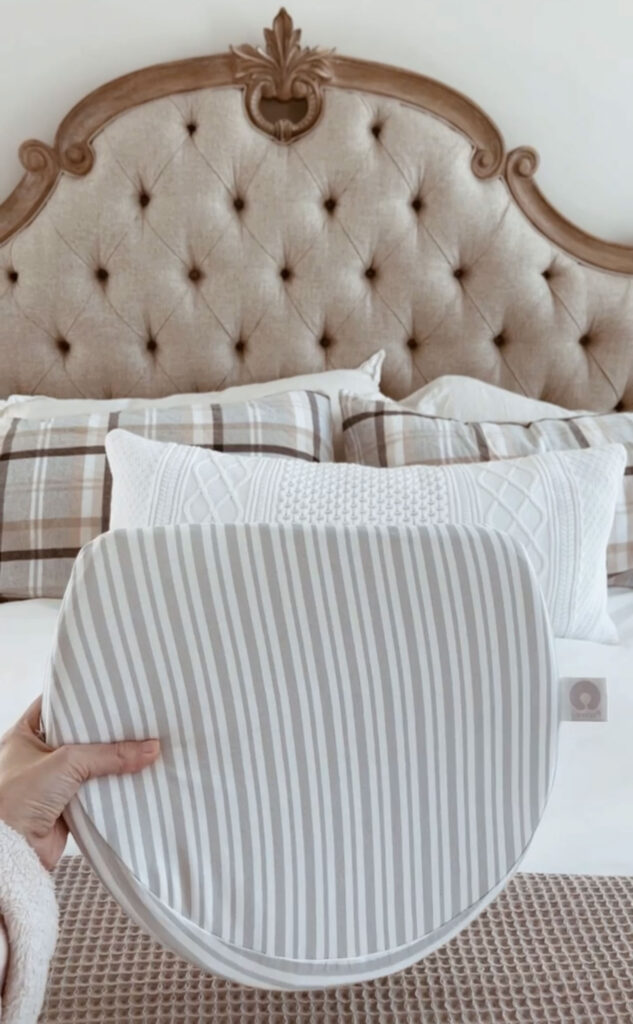 Sleeping is pretty uncomfortable during pregnancy – I am normally a stomach sleeper and it's really hard for me to get comfortable sleeping on my side! Instead of sleeping with my huge pregnancy pillow, I've been sleeping with this wedge pillow, which is small but mighty! You "wedge" it right under your bump while sleeping on your side, and it's the perfect height/slope to support your bump. Without it, I feel like gravity pulls too much on my stomach and it feel so uncomfortable!! I also love that this pillow is small and is easy to move when switching sides. It's also really easy to travel with. So mamas if you're having trouble sleeping, be sure to put this on your Christmas wishlist!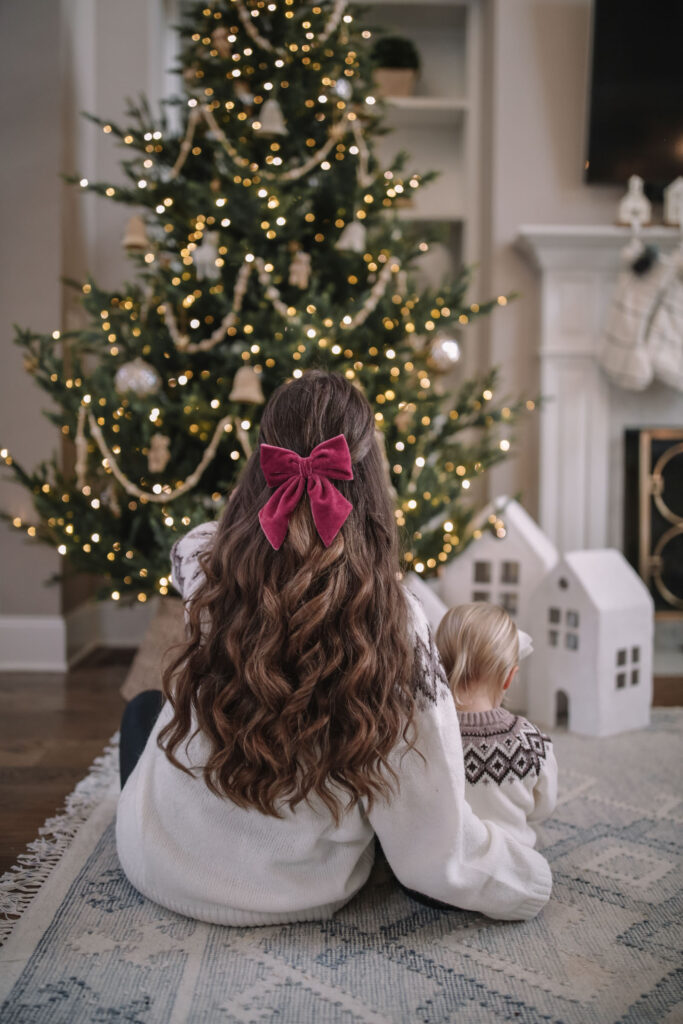 Fair isle is such a classic and festive pattern for the holiday season. This fair isle print comes in matching pieces for the entire family! I'm wearing the women's fair isle sweater and Kennedy is wearing the toddler version, but there is also a men's version, little boy's version and even a baby fair isle onesie. I can just see the whole fam in these for Christmas photos! The best part is that all of them are on sale – 35% off once you add to cart!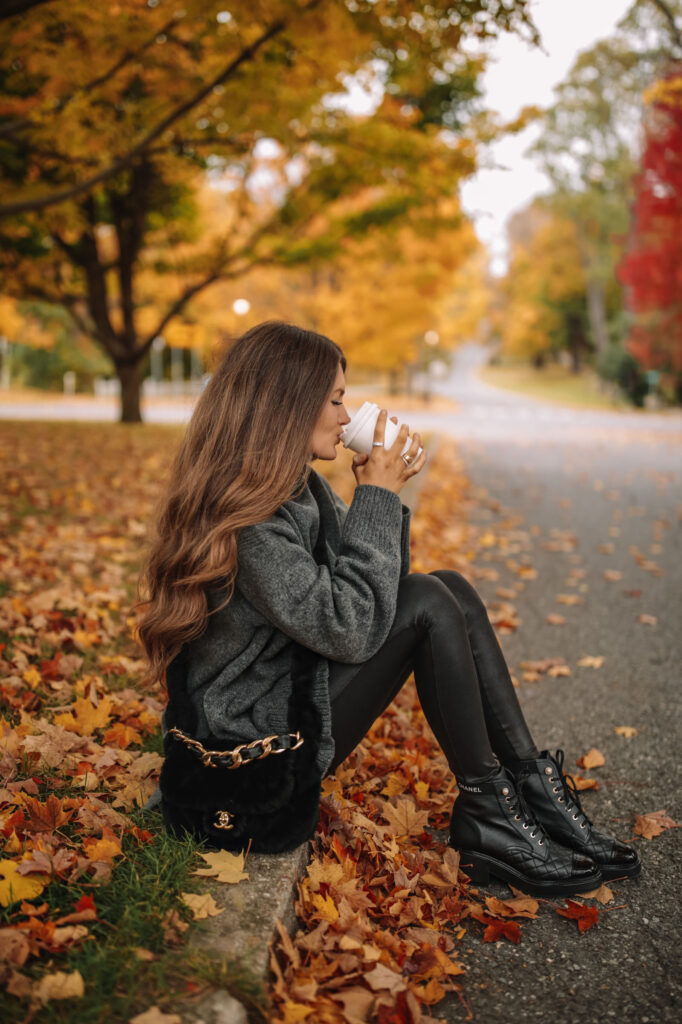 These Spanx leggings are always a best seller this time of year and I don't think they're going anywhere for a while!! They have really become a staple item for winter because they are just as versatile as they are comfortable. They're a little dressier than regular leggings so you can really dress them up with a nice sweater and embellished shoes (but you can still dress them down, too, just pair with an oversized sweatshirt and UGGs). They also make faux leather maternity leggings, which I have been living in, since my regular leggings are wayyyyy too tight on my bump. I size up to a medium in the maternity leggings.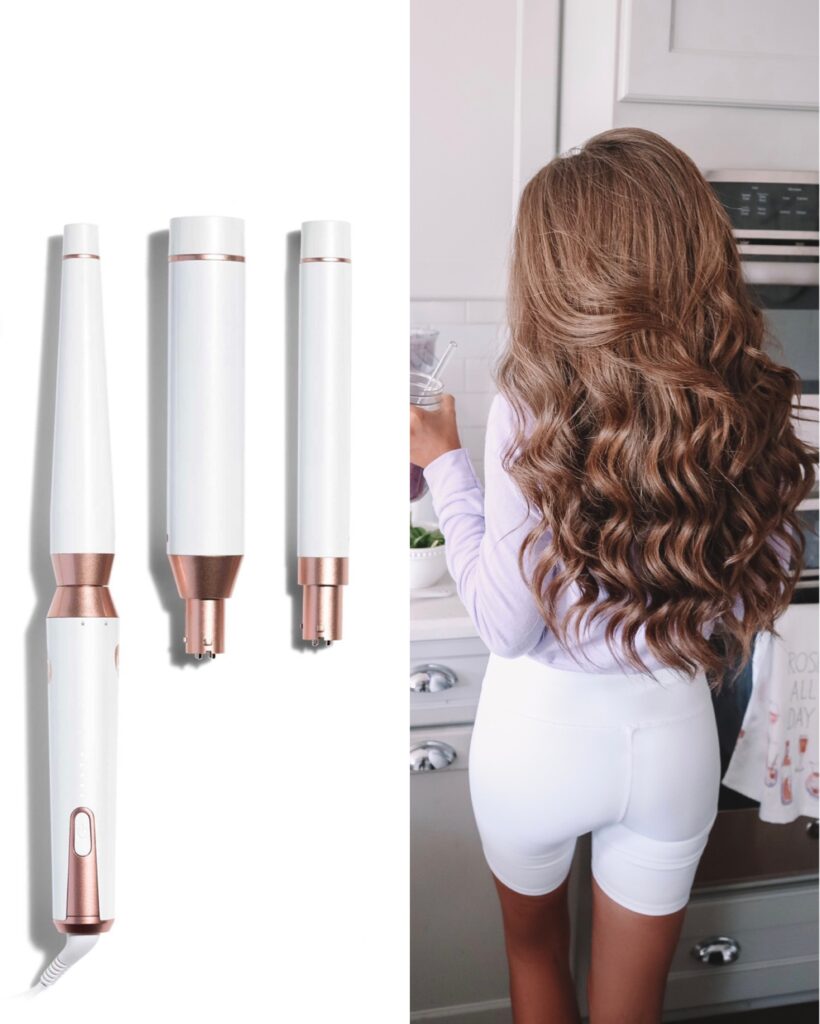 Alright I'm not even going to bore you with a long description for this one… you already know I've had this curling wand for years and years now and SWEAR by it!! I only have to curl my hair once and the curls last all week. I love how this one comes with three attachments to get three different style of curls and waves. If it isn't already on your Christmas wishlist, add it now… especially 'cause it's 25% off on Amazon right now! If you already own it, this curling wand trio would make the perfect gift for the beauty guru in your life- she's sure to love it!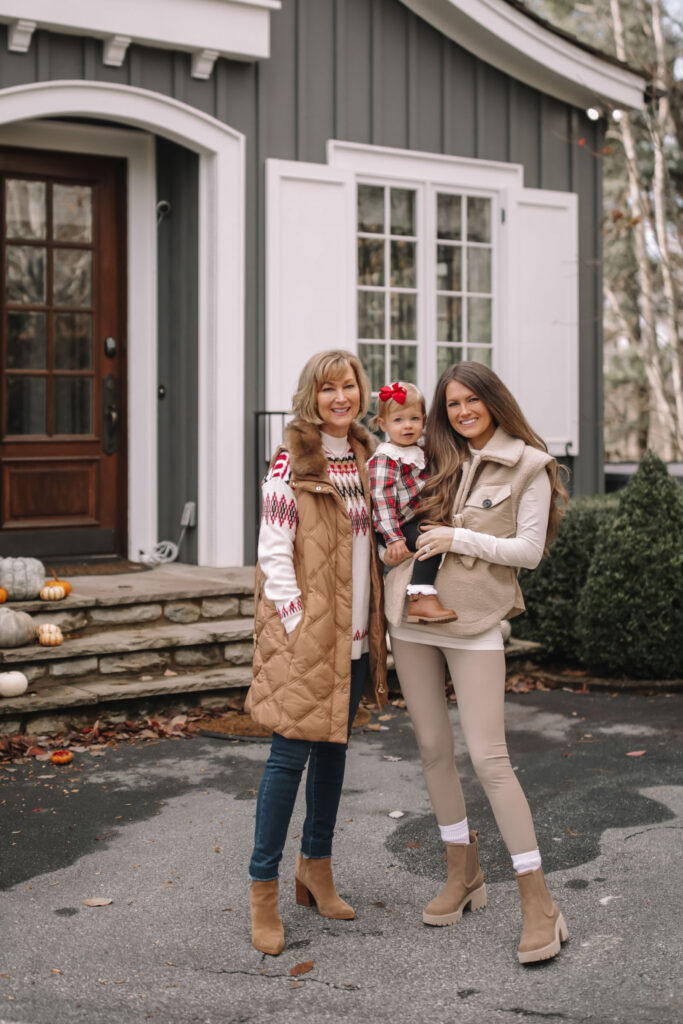 Initially, I was hesitant about wearing these boots – I just thought they were too "trendy" for this mama. But now I have completely fallen for them! They go with EVERYTHING and they really modernize every outfit. Whenever I put them on I instantly feel like a "cool mom" lol. I also love how they are waterproof so I don't have to worry about them getting messed up when it's raining. They look great with leggings as well as jeans. They're also super comfortable and easy to run around and chase a toddler in while giving you a little extra height with the 2.5 inch heel. Plus they're available at Amazon and Nordstrom so you're sure to find your size!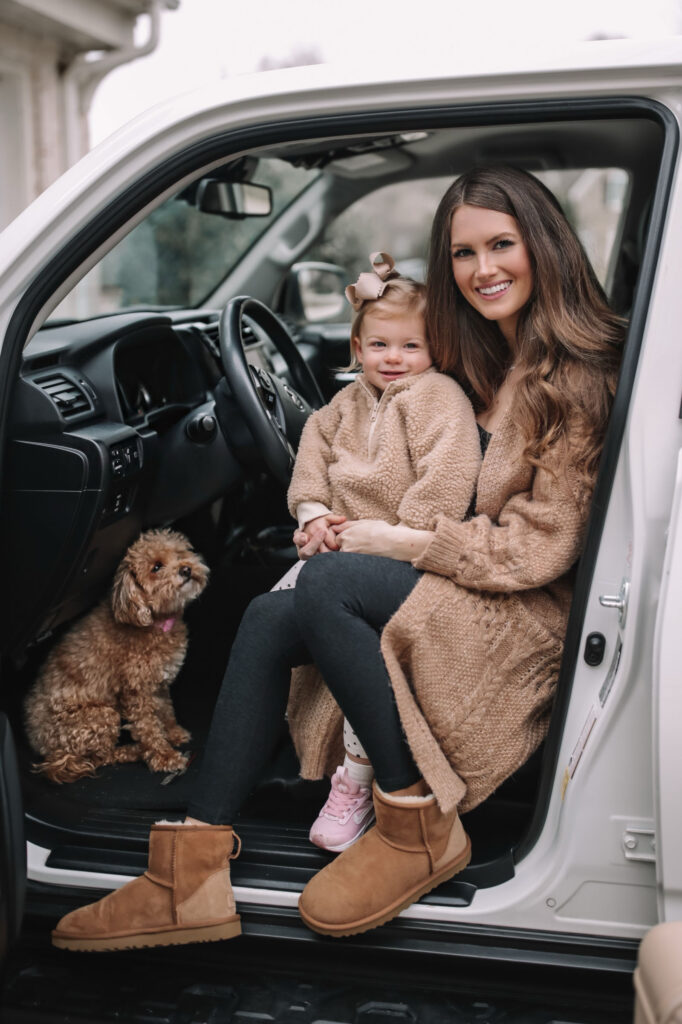 UGG boots are so comfortable and I LOVE that they are so trendy right now (to be honest, I wear them every winter regardless of whether or not they are "trendy" that year lol). The mini UGGs are perfect for slipping on and off whether I am headed to a chiropractor appointment, to take Winnie on a walk or to chase my toddler around the house! It has also been so cold here, and they keep my feet really warm. Nordstrom has a few sizes left and they're on backorder on the UGG website, but I found these Amazon dupes that look exactly like the UGGS but they are a fraction of the cost!
I used this belly butter daily during my first pregnancy and have continued using it with my second! I know genetics plays a role in whether or not you get stretch marks, but I didn't get any stretch marks with Kennedy and I really think that the consistent use of this product helped. It is such a nice product – it doesn't have any water or fillers, or preservatives… it's literally made with the purest ingredients (I get the "unscented" one). I rub it between my hands to warm it up first, then apply it anywhere that I could get stretch marks like my stomach, butt and chest. Everywhere else, I apply this body oil (also in the "unscented"). It keeps my skin feeling nice and moisturized, and I love that both products are so clean! It is truly one of my favorite products for pregnancy!!!!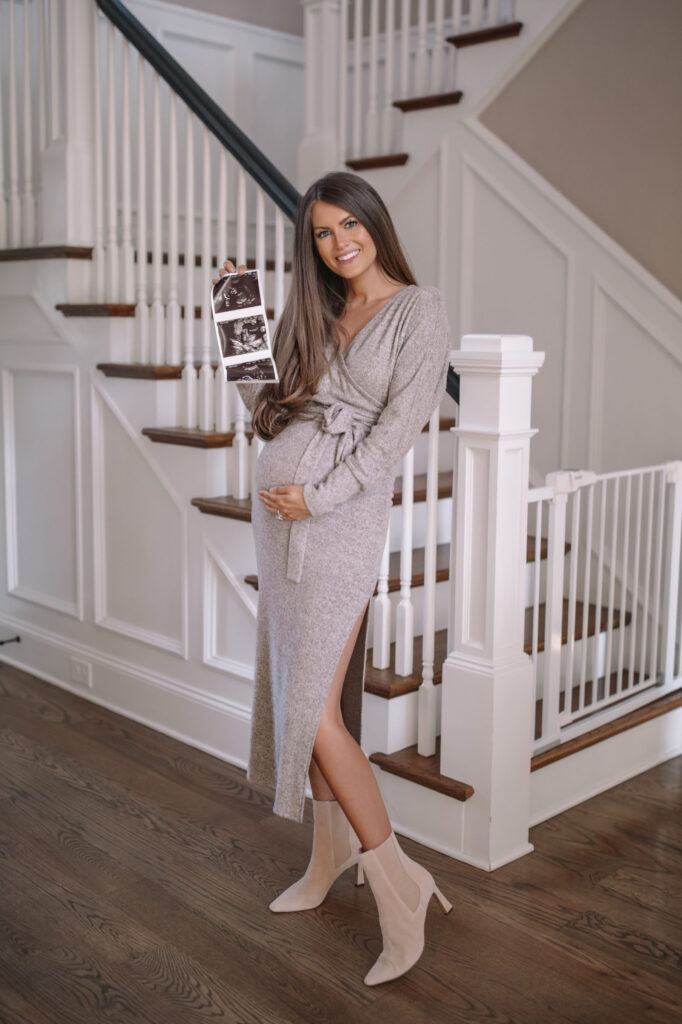 During pregnancy I've been living in comfortable, stretchy dresses. This dress is super soft and comfortable and doesn't apply ANY pressure to my stomach. It's not a maternity dress and it would be so cute on someone that isn't pregnant (I plan to wear mine all the time after baby girl is born). That being said this is the perfect dress for the bump! It feels like I'm wearing pajamas but it looks so put together! The wrap design, belted waist and side slit make this dress so pretty and flattering. You can style it with booties, heels and even sneakers. It's available in three different colors (the red would be super cute for Christmas) and it's under $100!