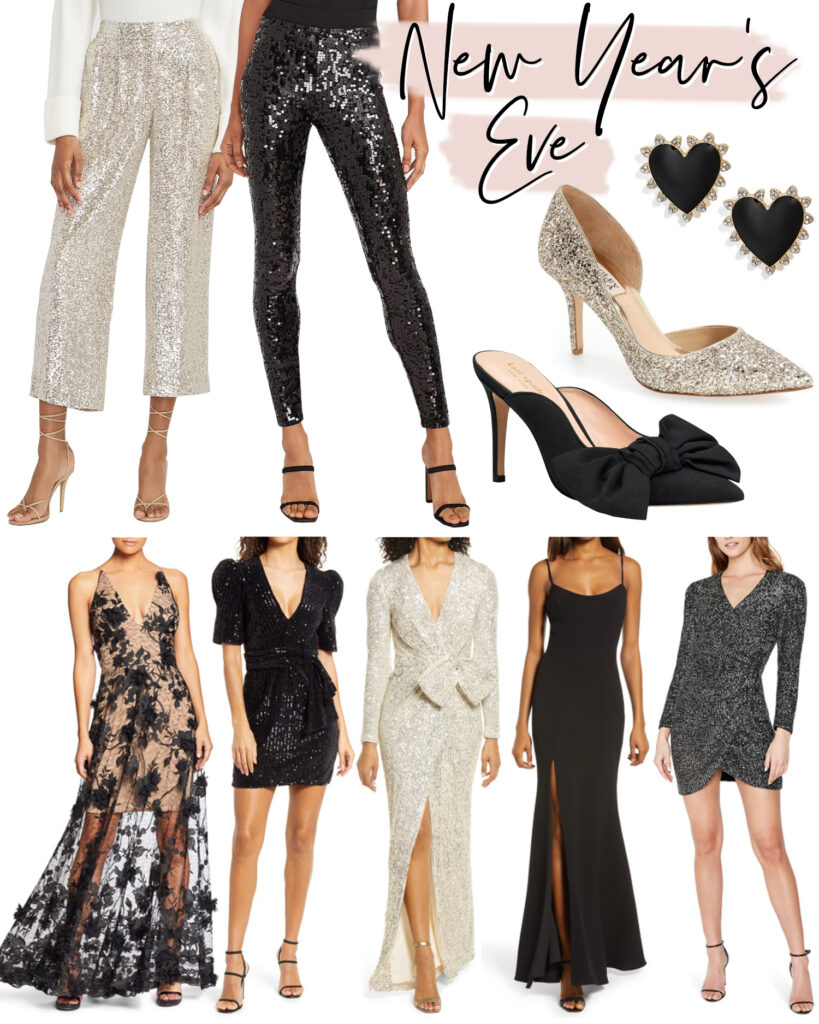 top row: sequin trousers // sequin leggings // heart earrings // sequin pumps // black bow pumps // bottom row: 3d lace gown // black sequin minidress // long sequin gown // slit front black gown // long sleeve minidress
So you *may* or *may not* have plans for this New Year's, but either way, that shouldn't stop you from dressing up if you want to! Chris and I are staying home and not seeing anyone, but I still want to don a pretty dress and watch the ball drop from my couch with a glass of sparkling apple juice! Here are all of the best looks on the internet right now – and most of them happen to be on super sale. If I wasn't pregnant, you can bet I'd go for the sequin trousers or sequin leggings and pair them with a comfy sweater – and they're both 50% off right now!
Although I have loved being pregnant and getting to feel my baby growing inside of me – it will be nice to fit into regular clothes again – LOL! I'm in my last month of pregnancy and REALLY having trouble getting dressed every morning!
xoxo