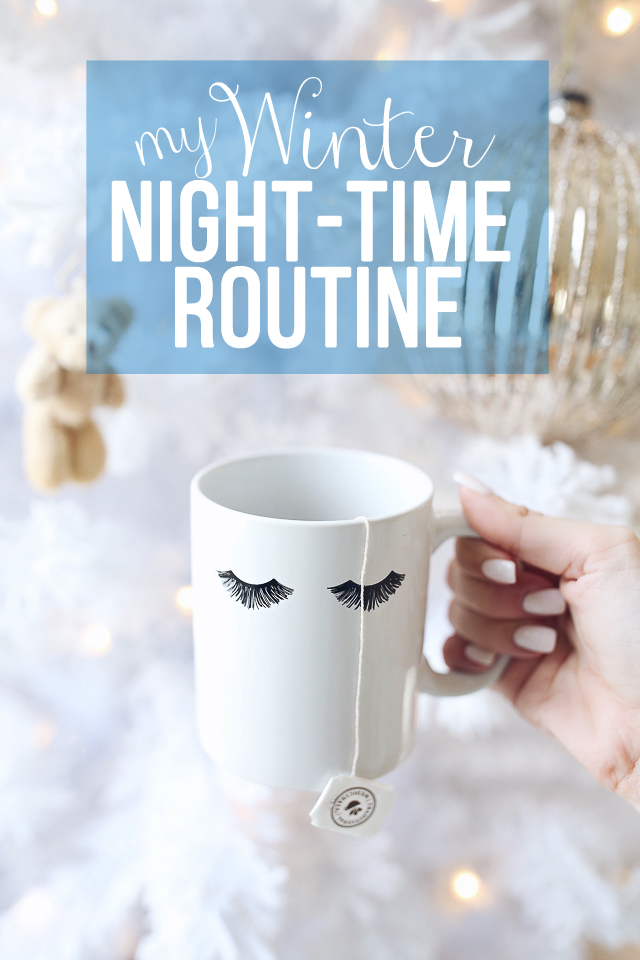 I thought it would be fun and different to share my night-time routine in today's blog post! I don't know why but I always love learning about other people's morning and night routines. I find a lot of comfort in routines, and a relaxing night routine can calm you right before bed and help you sleep a lot better at night. I've always been an extreme night owl, staying up into the wee hours of the morning to get my homework done, answer emails or write blog posts. However for the past year I've really been working hard to change this! Now 9 o'clock rolls around and I'm yawning and ready for bed. Anyway, let's get started!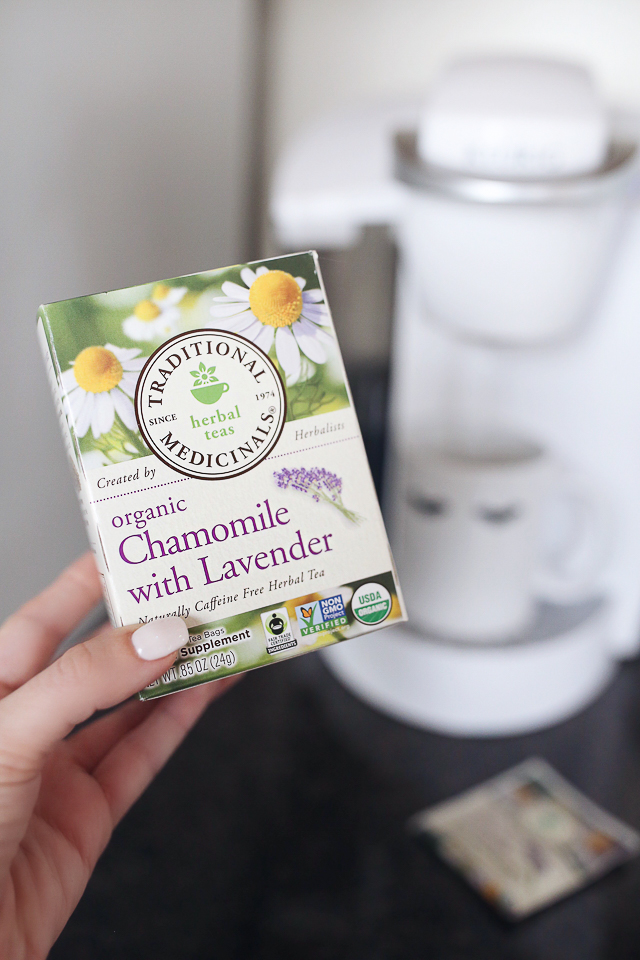 The first thing I do when I start winding down for bed is make a hot cup of tea. This is so wonderful in the Winter months because it warms you from inside out! Right now I'm really loving this organic Chamomile with Lavender tea – there's no caffeine in it, so you don't have to worry abut it keeping you up at night, plus it tastes amazing and has a very calming effect. (I buy mine at my local Harris Teeter!)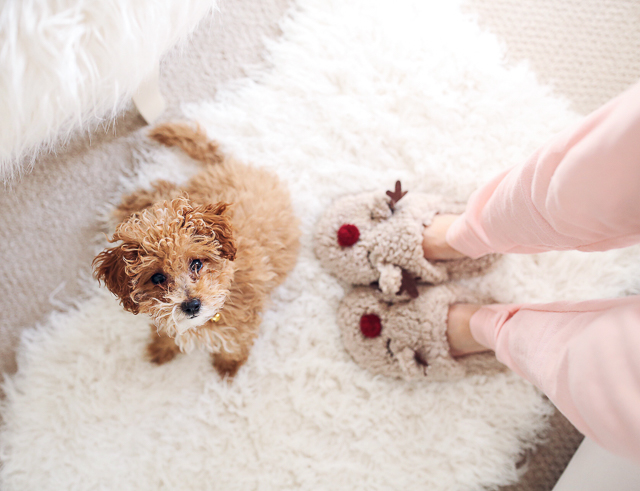 Next step: changing into my pajamas! I love t
hese reindeer slippers
for my feet, and whatever pajamas I have on, I always wear
this super fuzzy robe
on top (it's the one I always wear on snapchat 🙂 I also really love wearing fuzzy socks at night… I always kick them off in the middle of the night, but my feet get cold easily and it feels good to wear them when I get in bed. I blogged about
these
before and recommend them – they really feel like butter on your feet!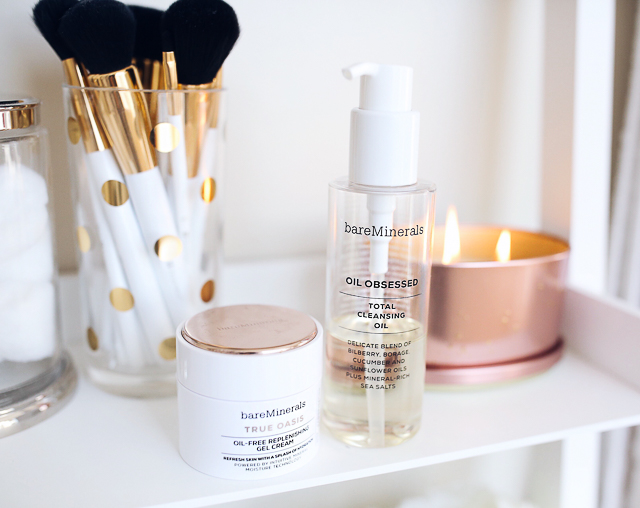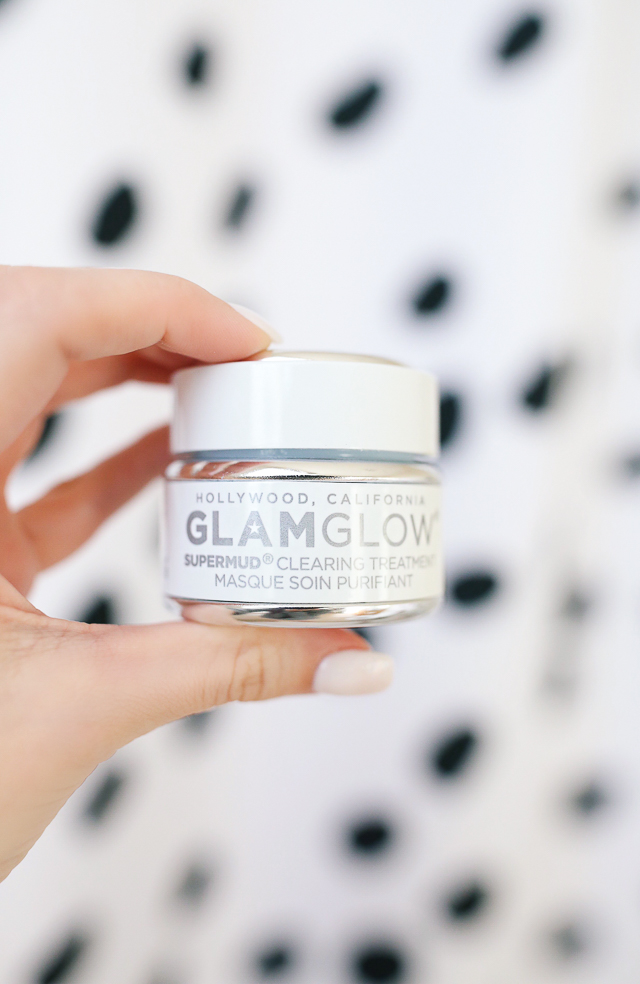 After I'm all cozied up in my pajamas, fuzzy socks and robe, it's time for skincare. I didn't used to be big on skincare, but the older I get the more I realize what a difference it can make in your skin and how you age. Twice I week I use my
Clarisonic Mia
to wash my face, which is truly phenomenal at taking off makeup and cleaning your skin. I've noticed a big difference in pore size since I started using it… not only are my pores smaller but my skin feel a hundred times softer. The great thing about this product is that it cleans so deeply that whatever moisturizers or serums you apply afterward really soak into your face, so you get their full benefits. (Side note:
the one I have
is smaller than the normal one and easier to travel with – it would also make a great Christmas gift). I follow up with
THIS moisturizer
afterward – if you have dry skin in the Winter, this product is a game changer. It's really lightweight, contains no harsh chemicals but also hydrates better than any moisturizer I've ever used.
On the other nights that I don't use my Clarisonic Mia, I stick to
this oil cleanser
and
this moisturizer
. I started using this duo back in the spring and have since re-ordered them three or four times (you can read all about how these products changed my life in
this blog post
). This combination just works really well for my skin and keeps my face both clear of acne and hydrated.
Once per week I also like using a mask, whether it's a hydrating sheet mask or one specifically targeted to a skin issue. Whenever I'm having a breakout (during that time of the month) I have found that
this clearing mask
works AMAZINGLY well. It was clinically developed to fight breakouts and black and white heads and really works. I sometimes use it as a spot treatment if I don't want to treat my whole face, and I always follow it up with
this
moisturizer
afterward.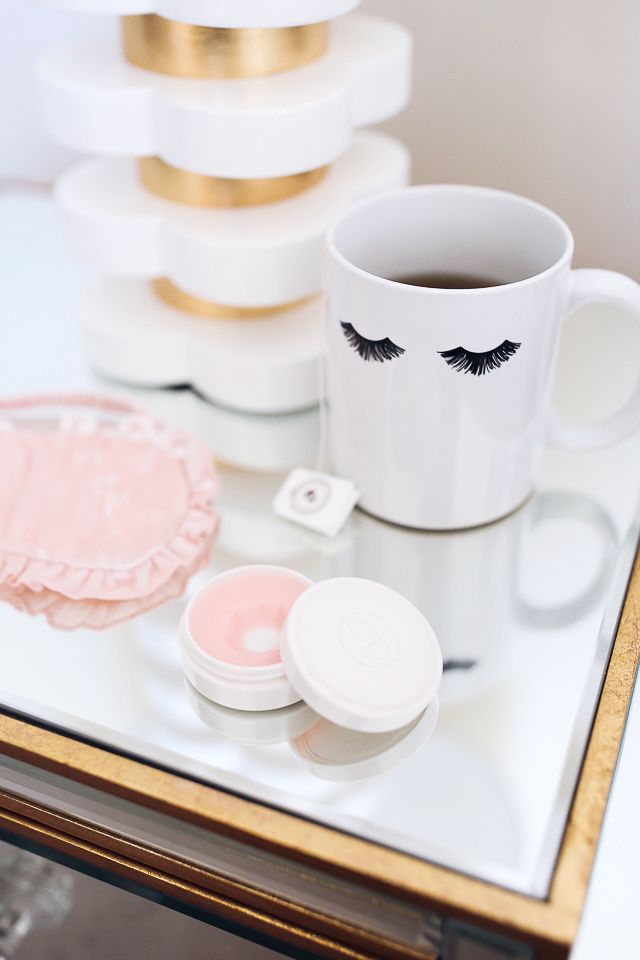 After skincare, I'll take my contacts out, floss, brush my teeth and then get into bed. I keep Dior's
creme de rose lip balm
on my nightstand and slather my lips with it before bed. I hate hate hate waking up in the middle of the night with chapped lips, so this is a lifesaver! The reason I like the Dior one so much is because of the scent – it's a wonderful, calming smell and very relaxing when you are curled up in bed. For the next 10 to 15 minutes I usually read a book – I try not to use my phone before bed, but I do read books on my phone. My compromise is turning my phone to airplane mode so that I won't be tempted to check social media, and then turn the book to "night mode" so it's a black screen with white writing. A brightly lit screen can stimulate your brain and make you stay awake longer! (By the way, the book I'm reading right now is SO GOOD it might be even better than the ones in my last book review! Let me know if you want another!)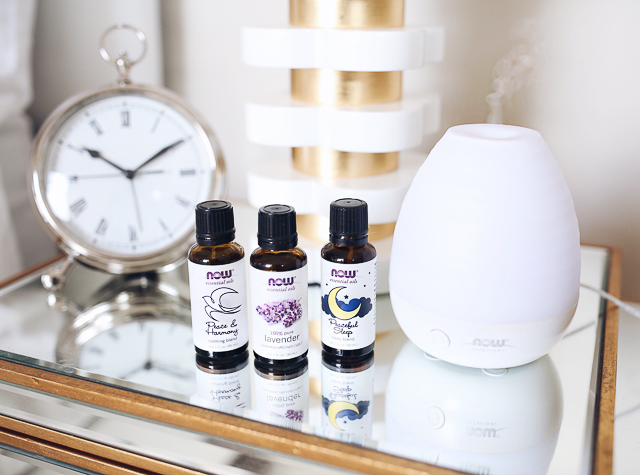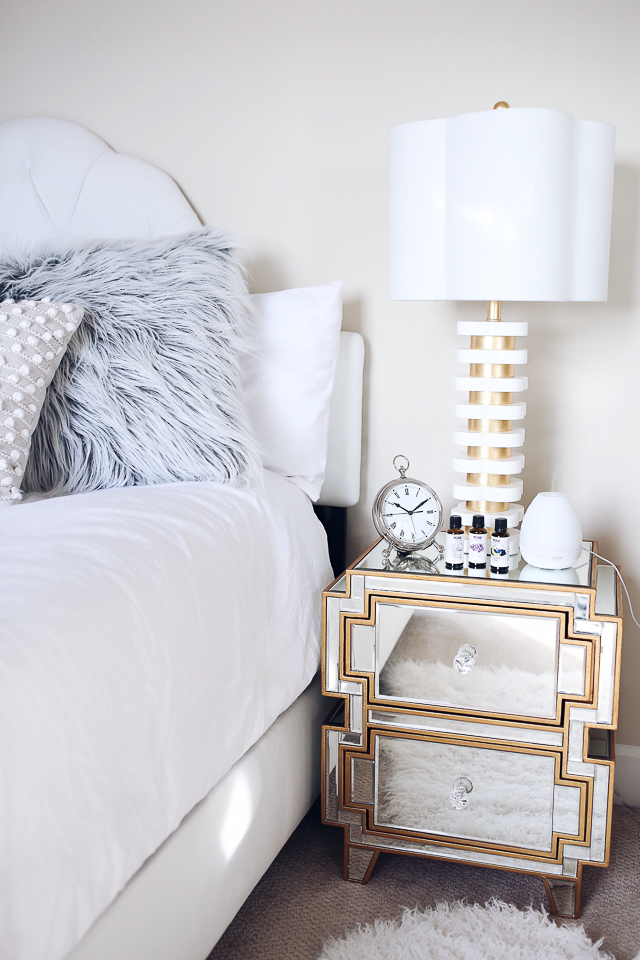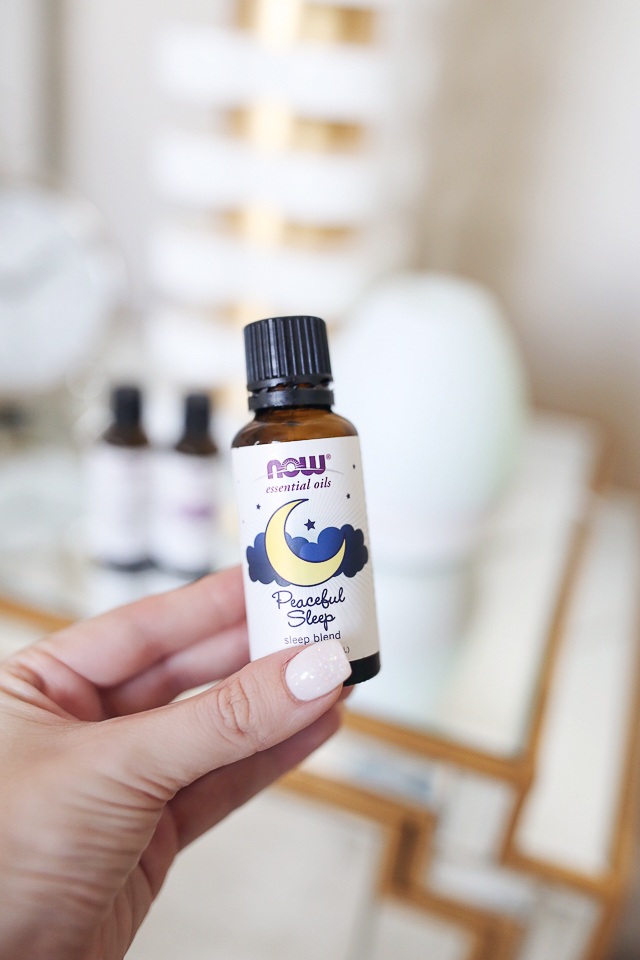 And finally, my last step before I fall asleep is turning on my essential oil diffuser. I buy all my essential oils from Whole Foods instead of ordering them online, but Amazon does carry this brand. My favorite for bedtime is
"Peaceful Sleep"
which contains orange, tangerine, lavender, chamomile, ylang ylang, and sandalwood oil. I also mix this with pure lavender oil because I love lavender! I put 10 drops of each into the essential oil diffuser and turn it on right before I fall asleep. It's not an overpowering or overwhelming scent at all, it's so calming and really does help me fall asleep and have a more peaceful sleep.
Your turn! I'd love to hear something in your night-time routine that helps calm or soothe you. Let me know in the comments 🙂
SHOP THE POST:

JavaScript is currently disabled in this browser. Reactivate it to view this content.