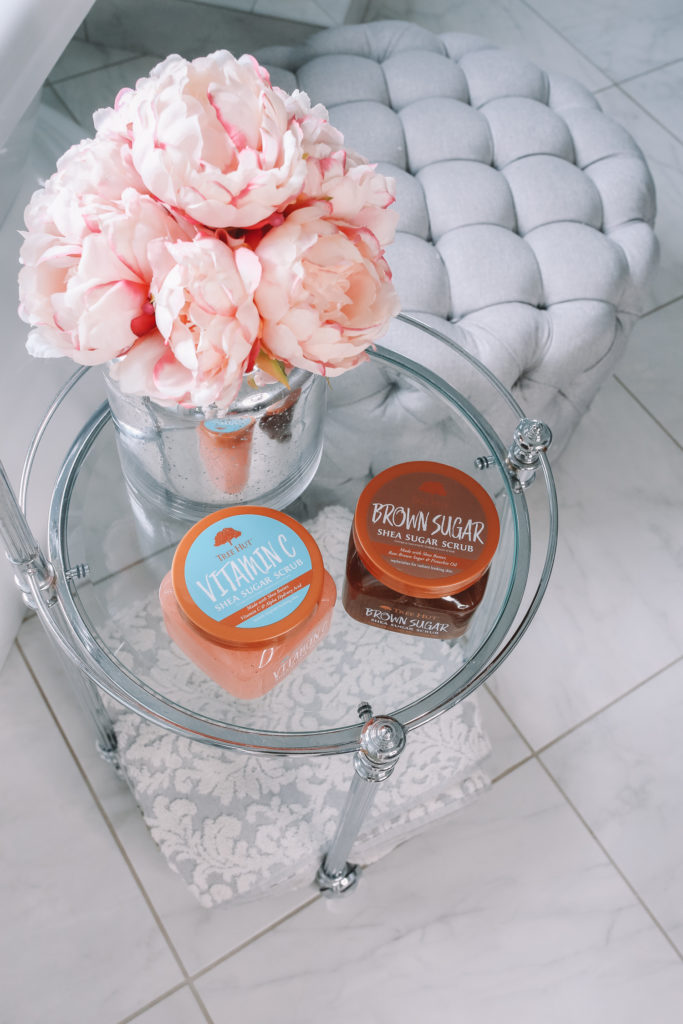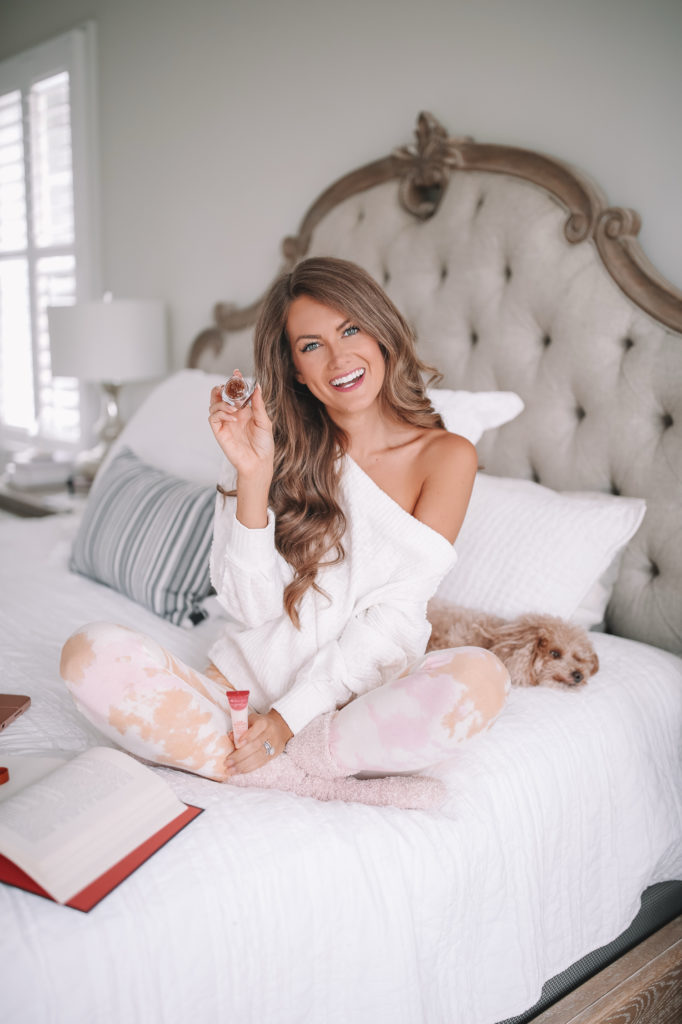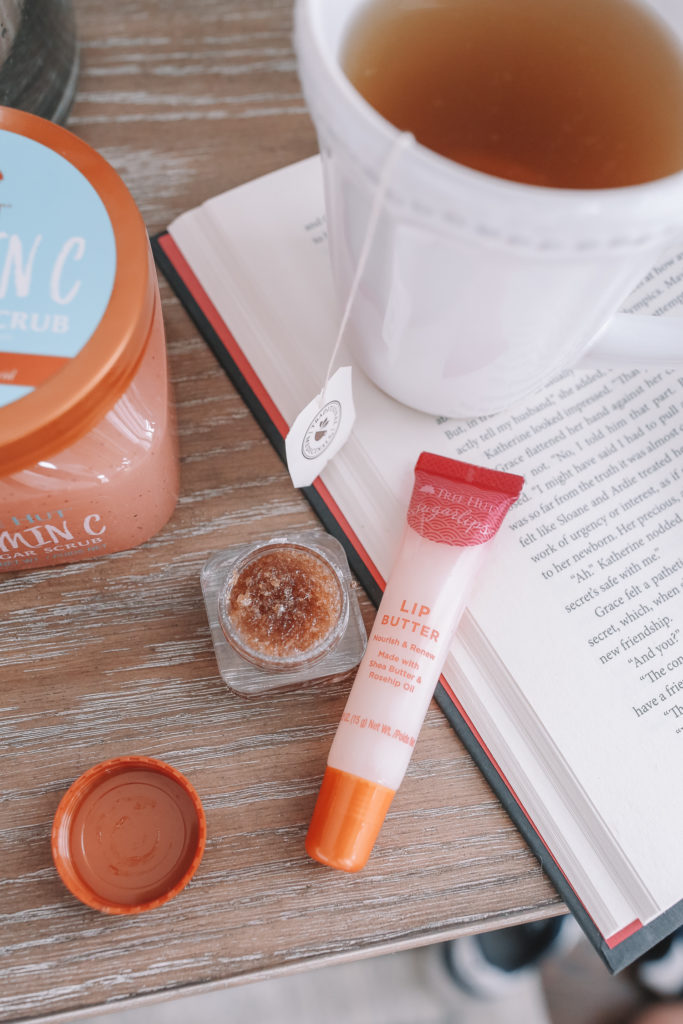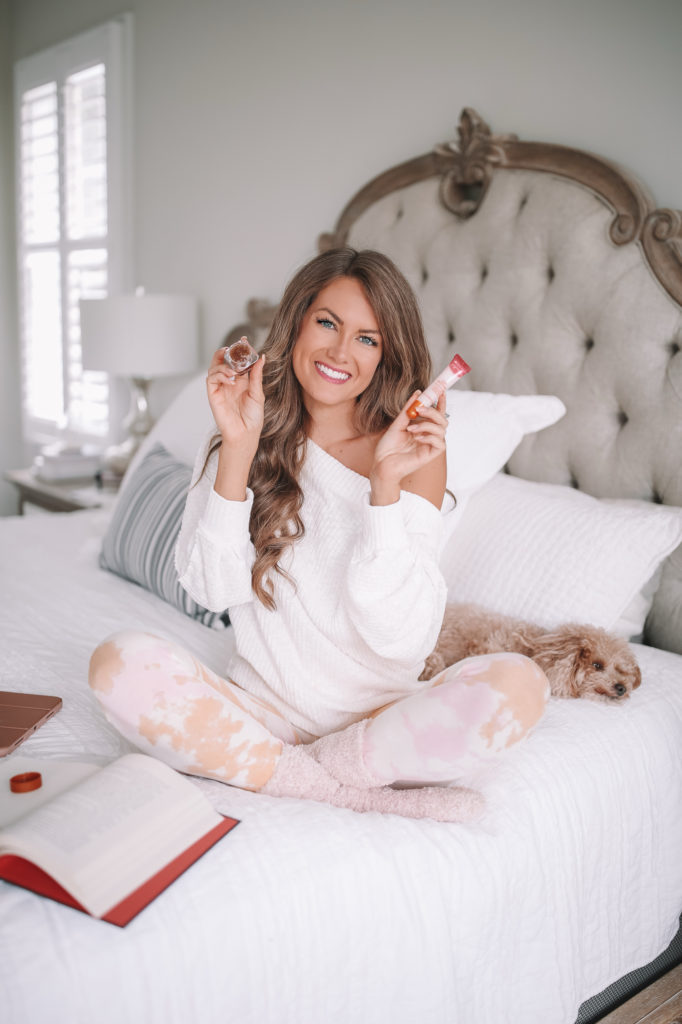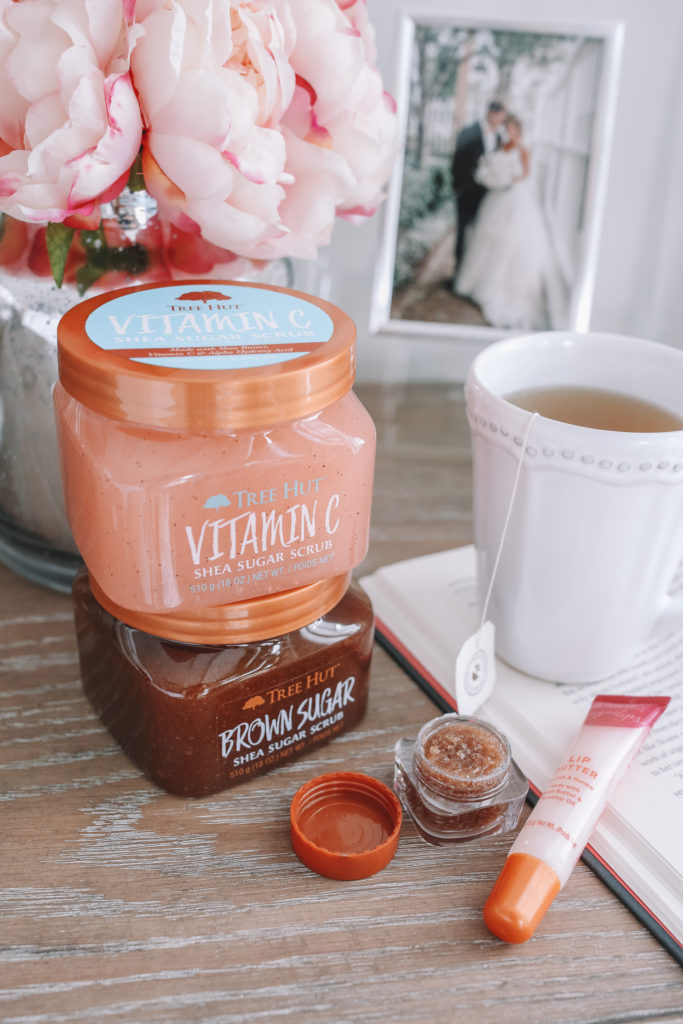 Mental and emotional health is just as important as physical health, and that's why I am ALL about a good self-care night after a long day! When I'm feeling anxious or stressed, I CRAVE a self-care night. Give me a bubble bath and yummy-smelling bath products and I'm one happy girl. And it's perfect timing to start planning your own self-care night, too, because Tree Hut just dropped new products that are currently available at Ulta! Read on for my ultimate self-care night, and the best part is that it's only three simple steps.
Step One: Turn Off your Phone
This step is essential for detoxing your mind and truly getting the most out of your self-care night! I find that if I don't do this, I can never get my mind, or body, to relax.

Step Two: Scrub in the Tub
I take a bath several times a week (usually because I don't want to wash my hair but still need to bathe lol) but I also find them so relaxing. I could seriously stay in the tub for hours! I set up YouTube on my laptop and watch some of my favorite YouTubers while scrubbing down with Tree Hut's body scrubs. I have blogged about Tree Hut's body scrubs in the past (it's what they're famous for!) but they just released two new scrubs – one sniff and they will blow your mind! The Brown Sugar Shea Sugar Scrub smells like cookies out of the oven, and it's infused with REAL brown sugar, certified shea butter and an array of natural oils, including Sweet Almond, Avocado and Evening Primrose. Or if you're in a fruity mood, the Vitamin C Shea Sugar Scrub smells divine (like citrus!) and contains Vitamin C and Alpha Hydroxy Acid to help brighten and even skin tone. Both scrubs gently exfoliate dead skin while leaving your skin smooth and soft (I don't even need to put on lotion afterwards). I especially love the Brown Sugar scent for the upcoming fall months – it smells so cozy! *Just a note that all Tree Hut scrubs are currently 20% off at Ulta and on Ulta.com!
Step Three: Pamper your Pout
Ok this next step is ESSENTIAL and something that people rarely think about! Give your lips some love with Tree Hut's Brown Sugar Lip Scrub – it's a glorious lip scrub made with real brown sugar (just like the body scrub), shea butter and vanilla extract. I get a little bit on my finger and rub it onto my lips gently. It's a leave-on formula so after scrubbing, you can actually lick (or dust) off the brown sugar and it leaves your lips feeling petal soft. If you want to be a little extra, you can even top it off with Tree Hut's Sugarlips Lip Butter – it feels so good (like butter!) and creates a protective barrier to help lock in moisture. It's formulated with natural ingredients like Shea Butter and Rosehip Oil to nourish and soothe dry, chapped lips. Whenever I put this on at night, I wake up with soft lips.
After you've completed all three steps, I recommend doing something that fills your soul – whether that's journaling, reading a book, or just sipping a mug of night-time chamomile tea in bed. My personal favorite thing to do is make a cup of tea and read a thriller! Although thrillers aren't known for being "relaxing," I love that they truly get my mind off of what's going on in my own life. Self-care nights are all about taking care of yourself physically and filling up your "cup" with things that make you feel good, whatever that may be!
I'd love to hear, what are your favorite things to do on a self-care night
*Thanks so Tree Hut for sponsoring this post