*Thank you to Olay for sponsoring this post
I think I have told you guys before all about my recent skin woes… last winter, it got so dry that it would flake off whenever I touched it! Layer that with pregnancy and my skin was pretty much a disaster! Although I've gotten it to a much better place now, we are headed into the winter months and I don't want the same thing to happen to me again.
Enter, the miracle product created specifically for people like me with extreme dry skin in the winter: Olay's Regenerist Ultra Rich Moisturizer. This is THE MOISTURIZER of all moisturizers! It's formulated with a special shea butter blend to provide long-lasting moisturization in a rich and creamy texture. It's not greasy at all, and I can INSTANTLY feel that my skin is more moisturized the second that I put it on.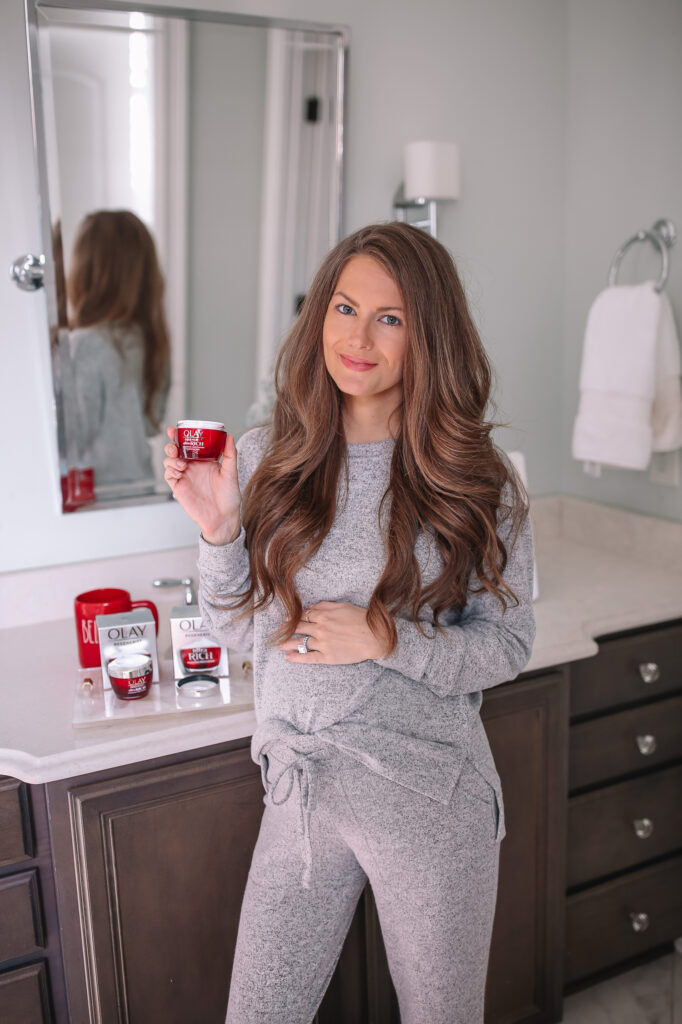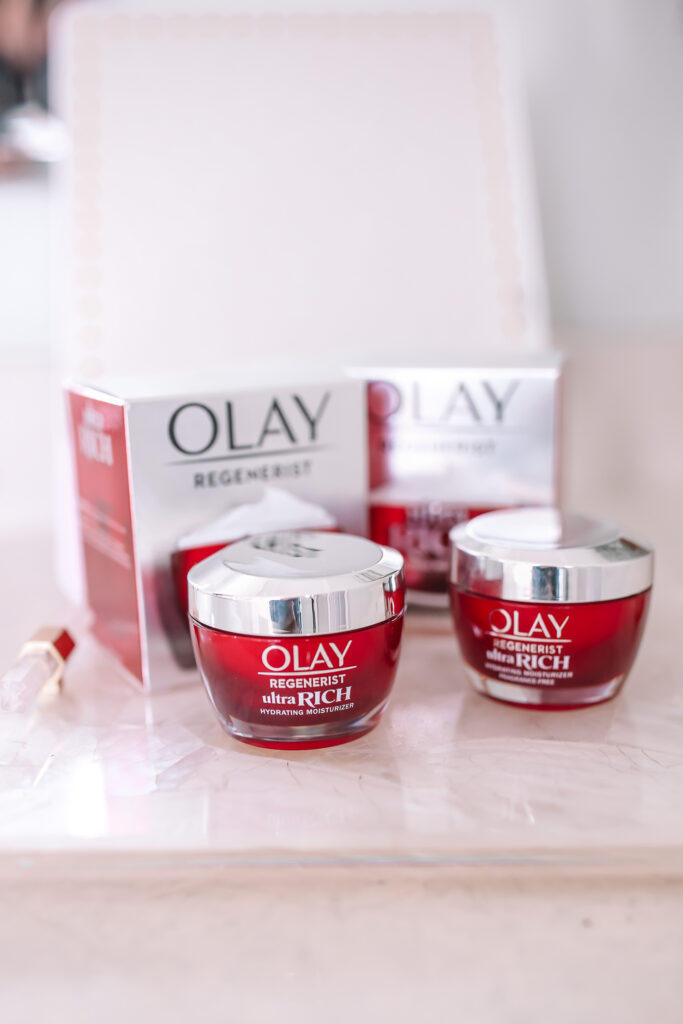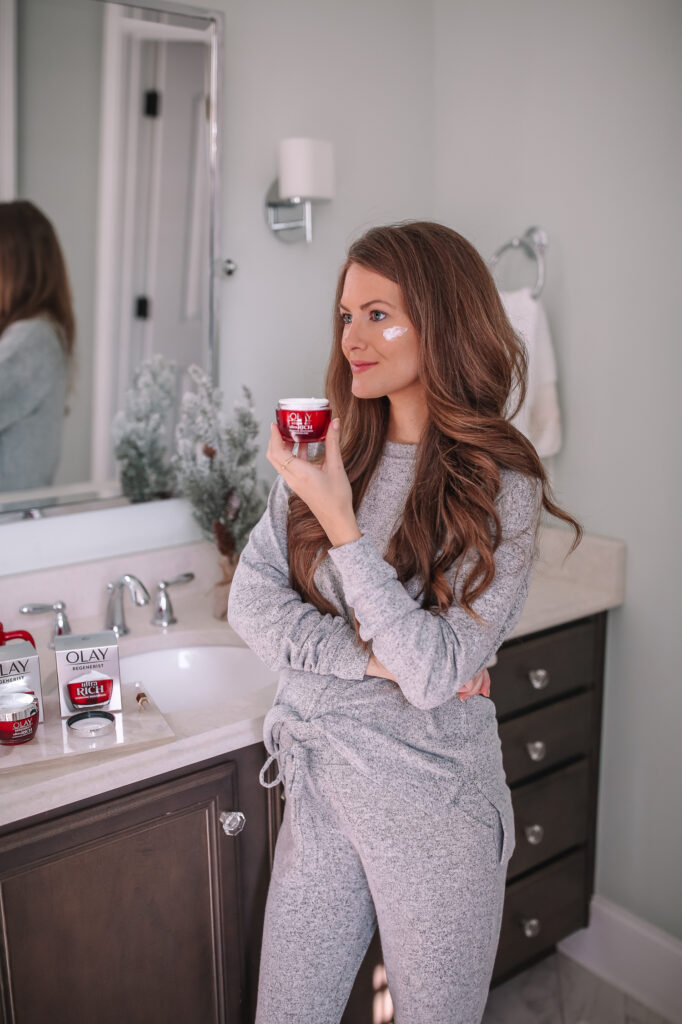 Some key ingredients in Olay's Ultra Rich Moisturizer include:
Vitamin B3
Peptides
Glycerin
Hyaluronic Acid
And what's even more important to me, is what's not included! There are no parabens, phthalates, mineral oil, or synthetic dyes, and I got the fragrance-free version, so there is no fragrance, either. You guys know I would not recommend a product to you without doing my research first, and I stand by this one! Honestly I'm so proud of Olay for coming out with a product that is clean and that I feel confident using, especially during pregnancy.
You can purchase Olay's Regenerist Ultra Rich Moisturizer on their site here.