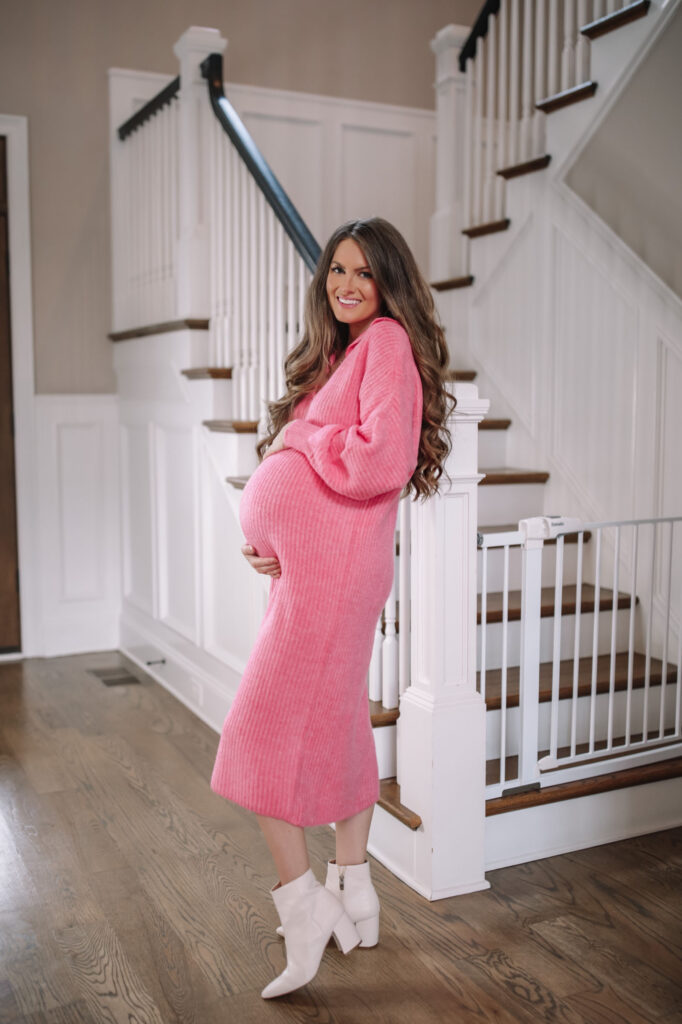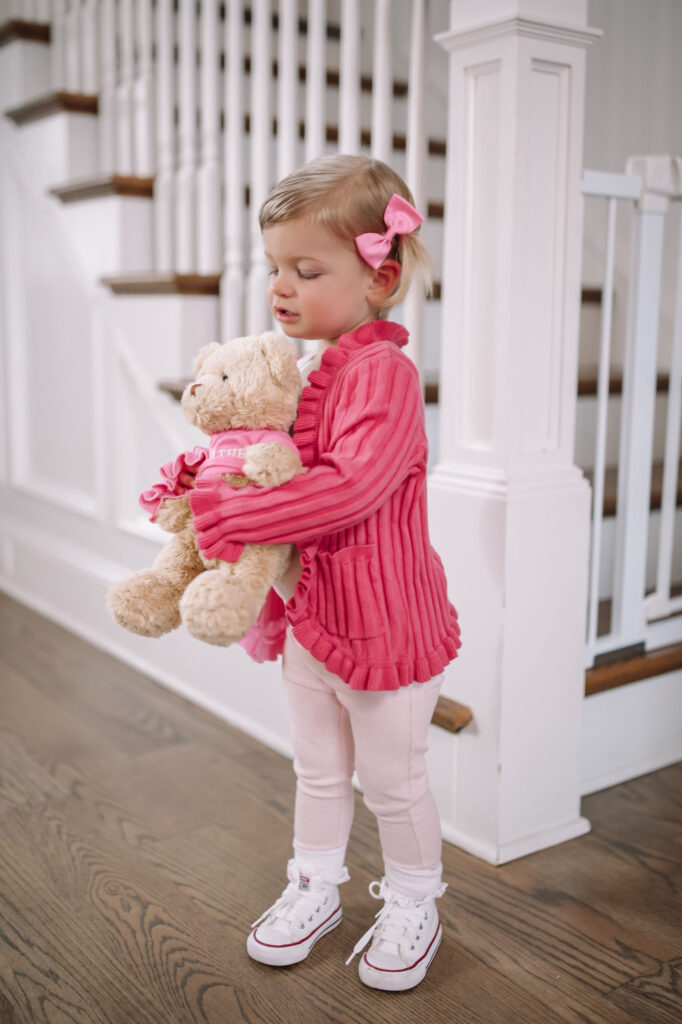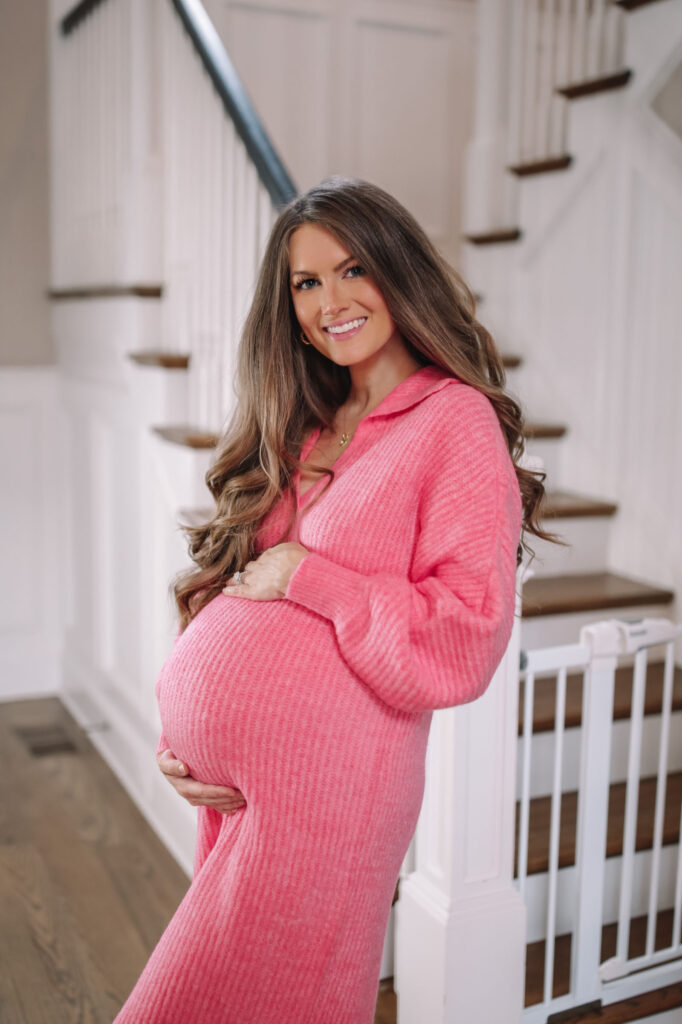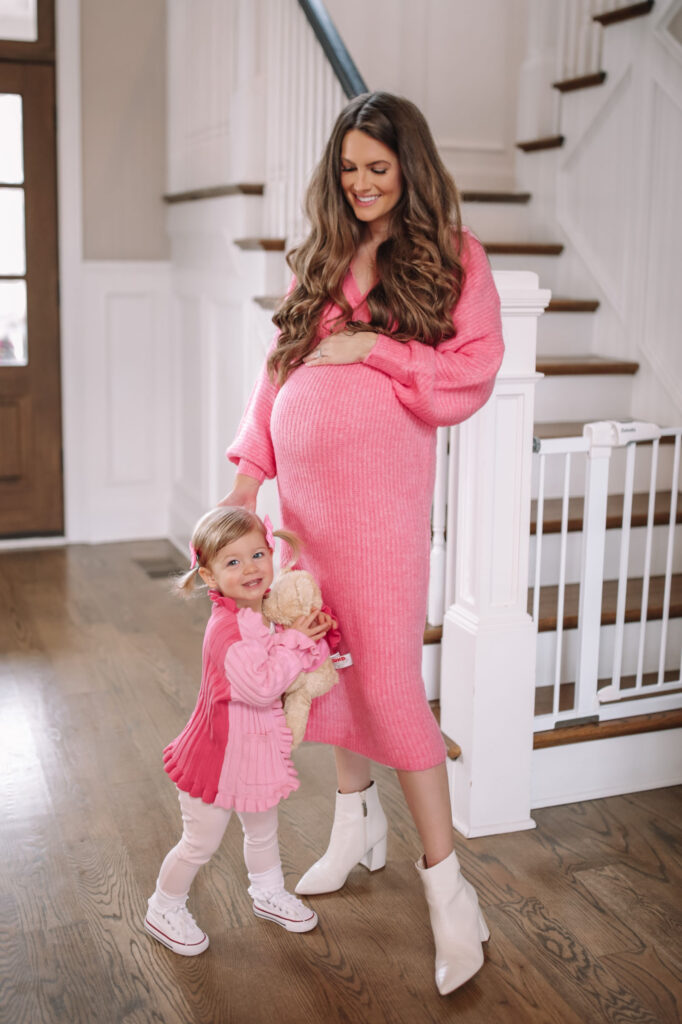 I am in FULL Valentine's Day mode over here! I don't know what it is! Maybe it's the fact that January is always a "blah" month and the color pink is so uplifting…. or the fact that I'm about to be a girl mom times two…. but I have been living for the color pink and dressing in it almost every day! This ribbed sweater dress from Nordstrom has been on repeat lately because not only is it beautiful, but it fits this 38-week-pregnant belly! (I sized up one size.) It also looks equally as good with booties as it does slippers…. I know because I've tested it out, haha. I am all about comfort these days, after all!
Kennedy's little red and pink outfit is from Nordstrom as well. I wish they made her ribbed colorblock cardigan in my size!!
This week I have soooo much to do to prepare for baby #2! We are finally getting in baby girl's dresser and crib this week (that we ordered six months ago, lol), and we need to move out the desk and bookshelves that are currently in her nursery. My hospital bag is pretty much packed, but I do want to get it photographed for a blog post! And we are almost done with the nurse "thank you" baskets (I will photograph those as well). And I'm trying to get together Kennedy's Valentine's basket just in case I don't get a chance to in the coming weeks!
xoxo
*Thanks to Nordstrom for sponsoring this post