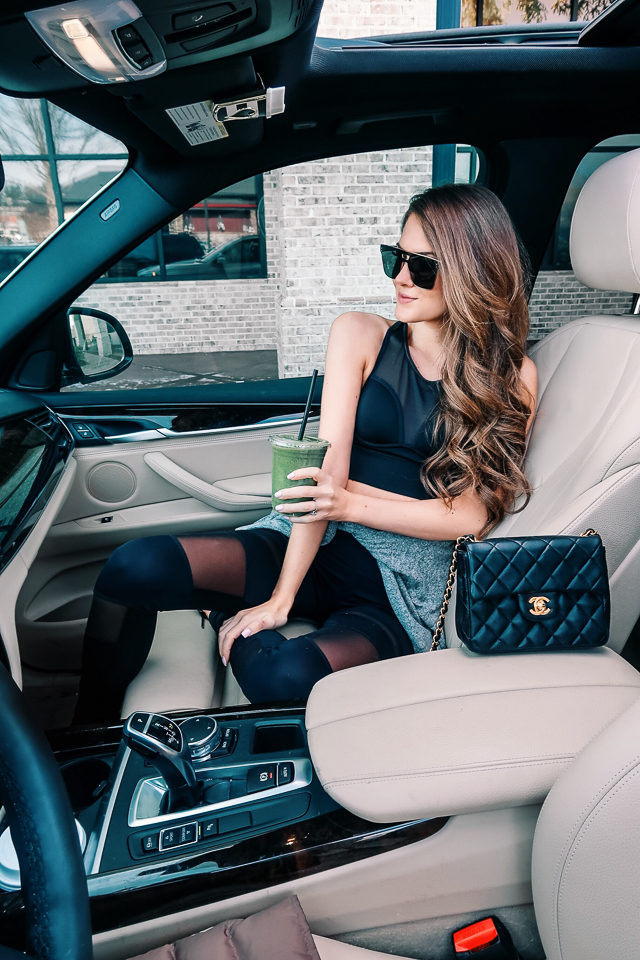 Ever since I got engaged, can you guess the one beauty thing I've been stressing out over? My SKIN! It's not that I have terrible skin, per say, but doesn't every girl want perfect, pore-less skin walking down the aisle? Every wedding magazine and website I've read said it's best to start a good skincare regimen more than six months before your wedding day. I already take pretty good care of my skin: I cleanse, moisturize and use a retinol every night – but it still has a lot of flaws! So I started doing a TON of research and found that what you eat can actually have a huge impact on your skin, maybe even more than what you put on it. After researching a ton of different "superfoods" that are good for your skin, I realized that most ingredients would actually taste pretty delicious in a smoothie… so that's when I started experimenting in the kitchen! I made six or seven different versions of this smoothie until I found the perfect combination that both tastes good and is packed with skin-boosting nutrients. And y'all, this one is a WINNER! I've been having this smoothie every single weekday for the past couple of weeks and even Chris likes it. 🙂 Read on for the recipe!
Also, I apologize in advance for the photos – it was pouring rain yesterday so the lighting wasn't the best in my kitchen!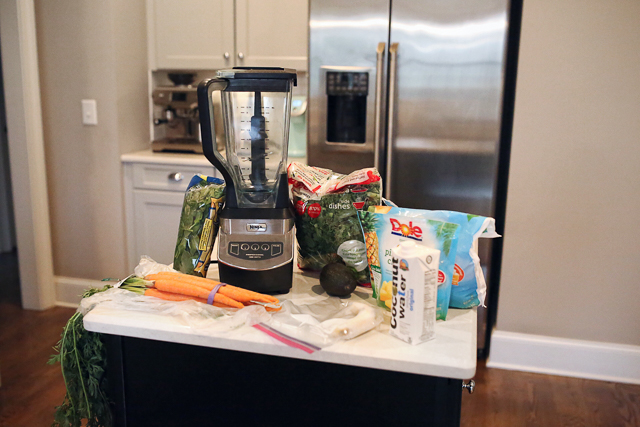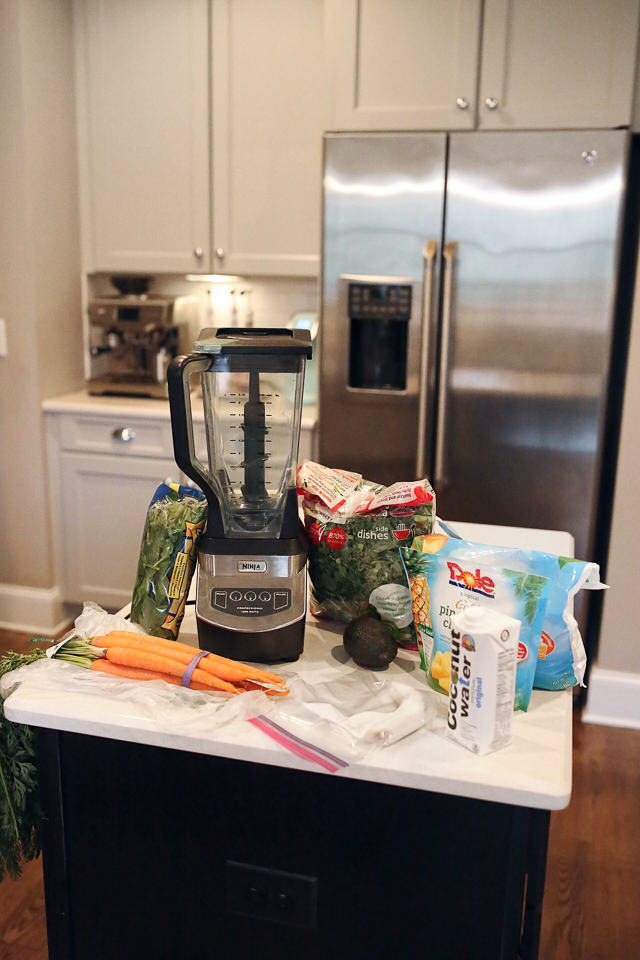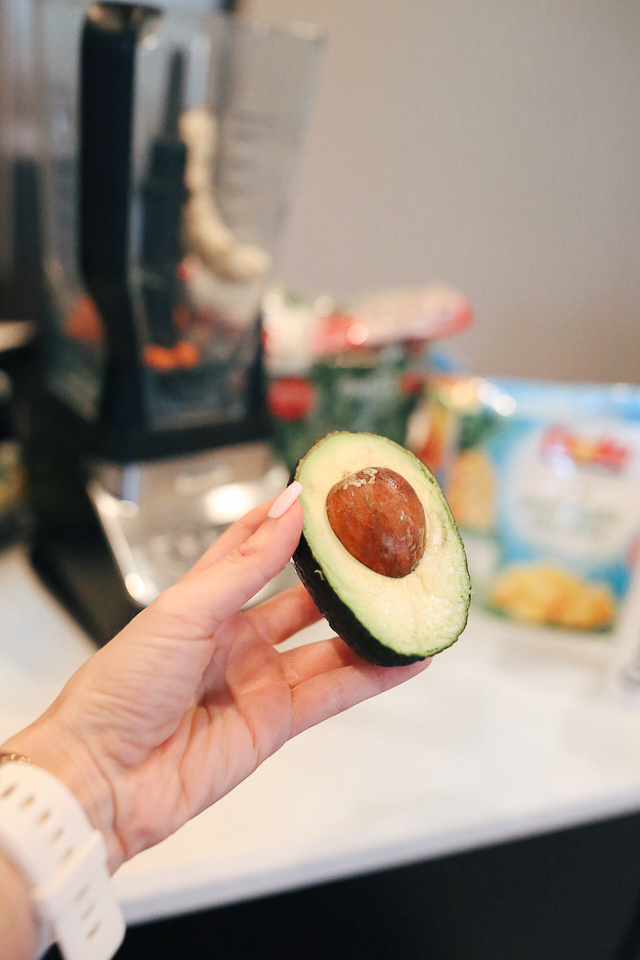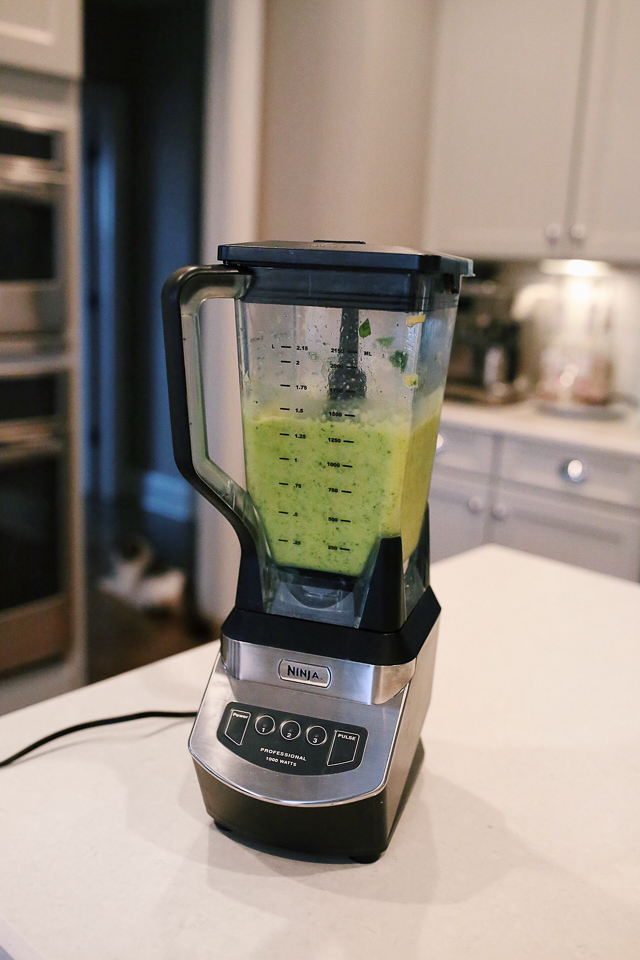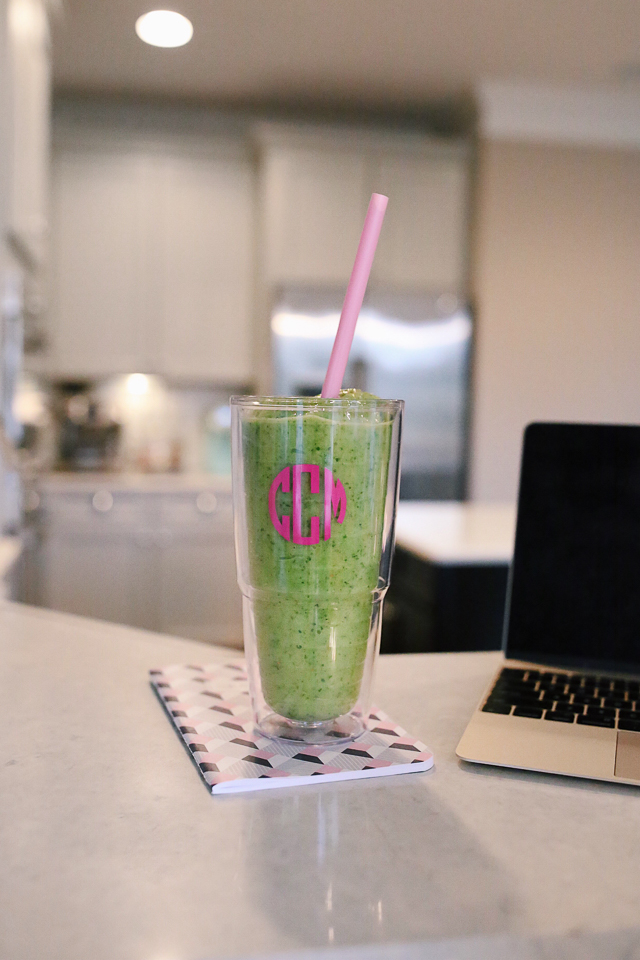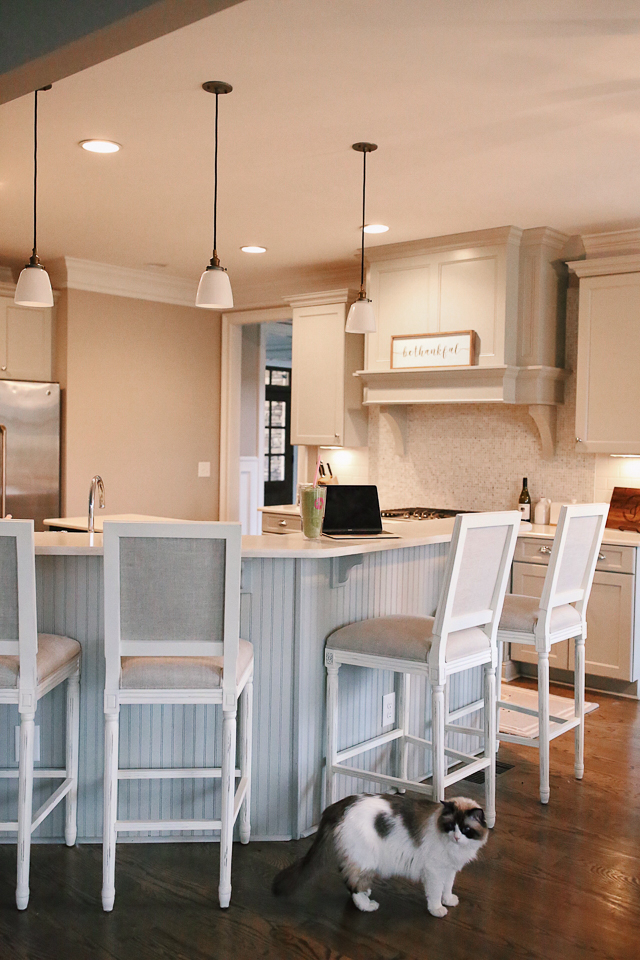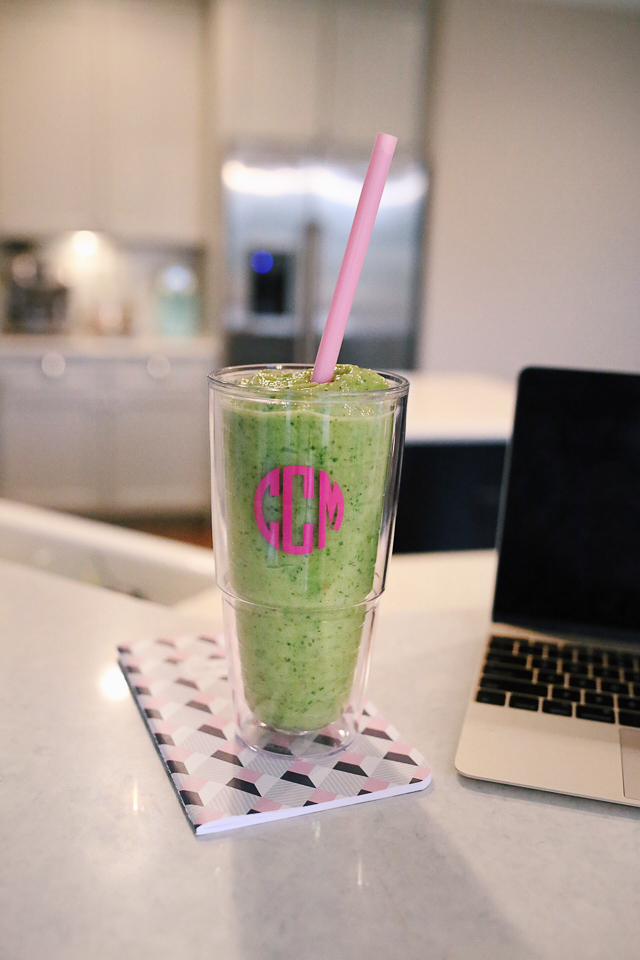 This smoothie is PACKED with skin-boosting nutrients. Every single ingredient does something good for your skin!
Carrot and mango: Carrots and mango are both packed with a family of pigments called carotenoids (which give them their vibrant orange and yellow color). The body converts these plant pigments into vitamin A, also known as retinol (yep – the exact same "miracle product" you apply to your skin!). My dermatologist told me that these carotenoids can help give a rosy glow to dull looking skin – eating as little as one carrot a day can help improve skin color and may reduce wrinkles and other signs of aging!
Avocado: To max out the nutritional value of your carotenoid intake, blending carotenoid-packed carrots and mango with healthy fats (like avocado) is key. Your body needs fats to convert these vitamin A precursors into the real deal.
Pineapple: Pineapple contains vitamin C and amino acids which are essential for clear skin – pineapple also helps increase collagen synthesis to keep your skin flexible and firm.
Spinach and Kale: Dark, leafy greens are so good for your brain, body and SKIN! Spinach is a wonderful source of iron, folate, chlorophyll, Vitamin E, magnesium, Vitamin A, fiber, plant protein and Vitamin C, while kale contains contains copper, a mineral that boosts the synthesis of melanin. Melanin helps to protect your skin from the sun and even offers anti-inflammatory benefits for your skin.
Coconut water: We've all heard it before: staying hydrated can also keep your skin healthy too, and coconut water is a great hydrating alternative to water! One cup of coconut water contains 24 milligrams of vitamin C. You need vitamin C in order for your body to make collagen, a structural protein that gives your skin firmness and elasticity.
And without further ado… the recipe!
Skin Perfecting Green Smoothie
Ingredients:
– 2 cups coconut water
– 1/2 avocado
– 1 medium carrot, cut into pieces
– 1 frozen banana
– 1 cup frozen mango
– 1 cup frozen pineapple
– 1 handful of spinach
– 1 handful of kale
– Ice cubes as needed
Directions:
1. Throw everything into your blender and blend blend blend! 🙂
This recipe makes 2 servings, but you can easily cut it in half if you're the only one drinking it. I usually make this smoothie after a workout or in the afternoon as a snack. I find that smoothies aren't very filling for lunch (I am always ravenous an hour later), so I wouldn't recommend it as a meal replacement unless you pair it with some protein!
Let me know if you make it and how you like it!!!! 🙂
xoxo
SHOP THE POST:
JavaScript is currently disabled in this browser. Reactivate it to view this content.