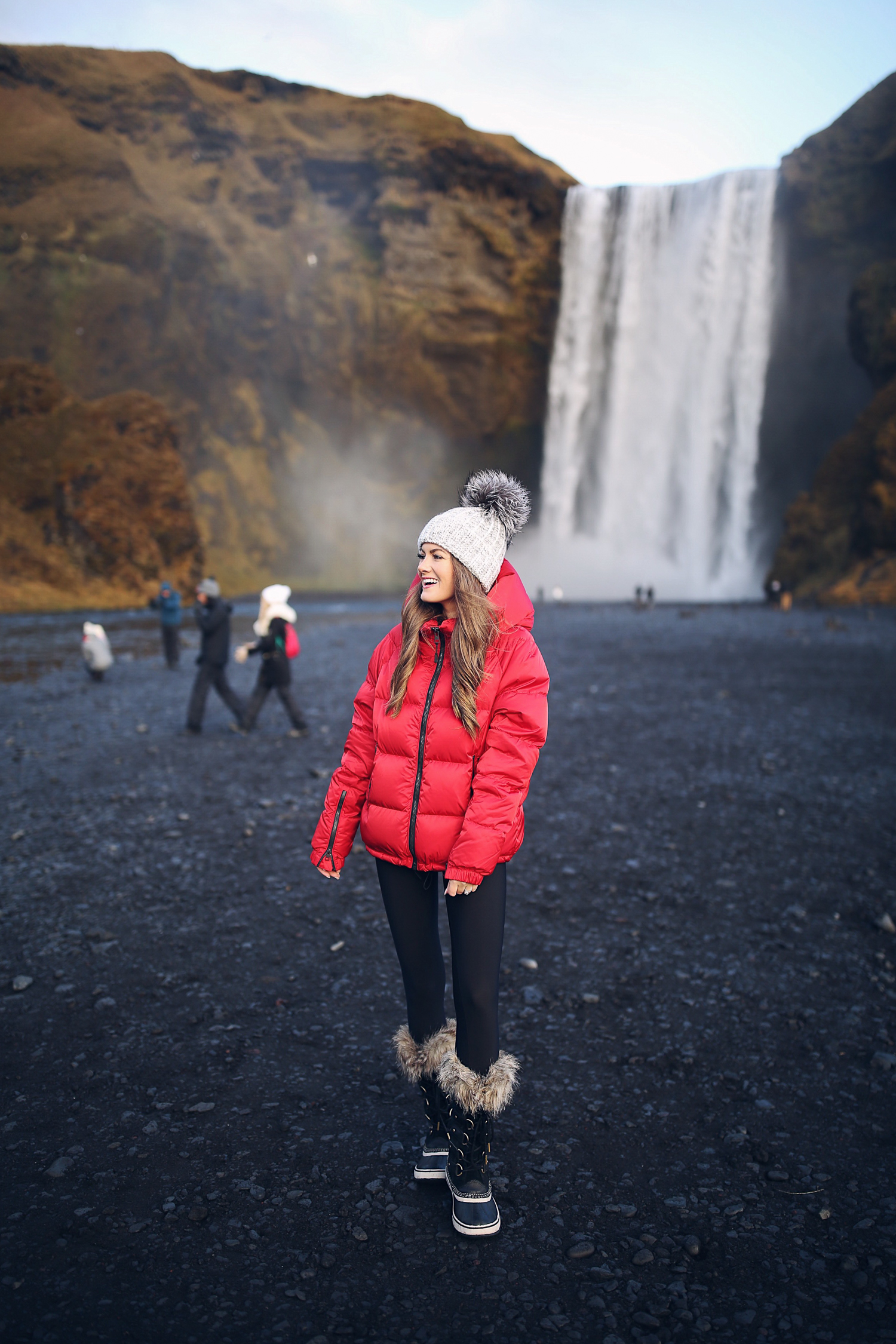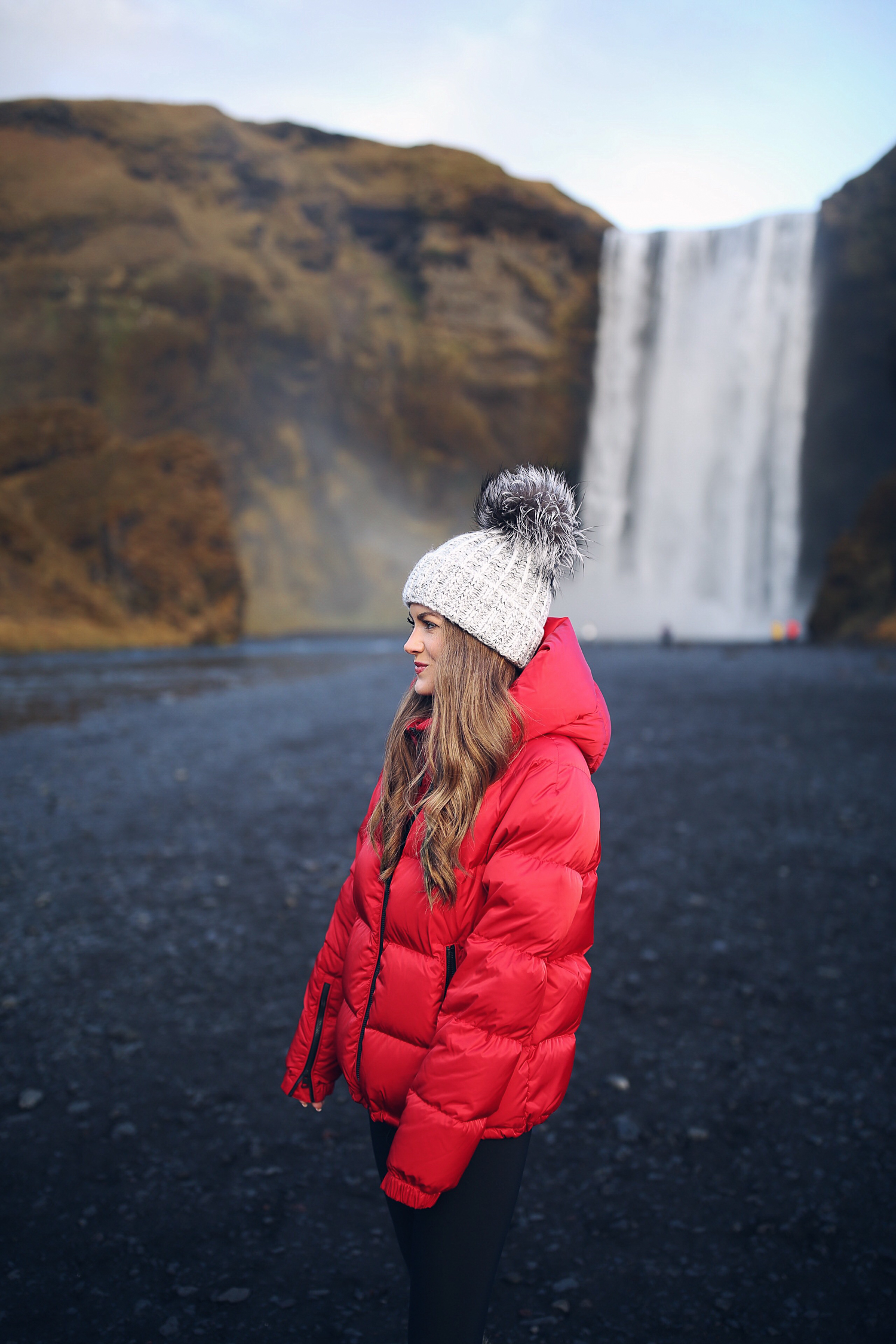 Good morning, everyone and happy Friday!! I'm so excited to show you today's post from ICELAND! I'll be sharing a FULL recap on my blog soon, but wanted to go ahead and get this outfit up – this red puffer coat has kept me so warm! Believe it or not, I only had on a little short-sleeve tee underneath, and this coat kept me feeling nice, even in 32 degree weather. I also am obsessed with these black fleece-lined leggings – they're made of a really smooth material and the fleece inside is SOOOOO SOFT. They're also incredibly warm – you can wear them just by themselves or you can layer them underneath jeans or pants. I prefer to wear them just by themselves! I actually just placed another order for them because I love them so much.
These pictures were taken at Skógafoss Waterfall – one of Iceland's prettiest! I'm standing really far away from the waterfall in these pictures, so you can't really see how gigantic it is. While we were there, the sun was shining right on it and there was a beautiful rainbow!
While I'm here, I also wanted to announce that next week will be a HUGE week here on the blog! Since it's the week of Thanksgiving (and I'm truly thankful for you guys), I'll be hosting a giveaway EVERY DAY on my blog. There will be some really great prizes up for grabs, so check in every day next week for you chance to win!
xoxo