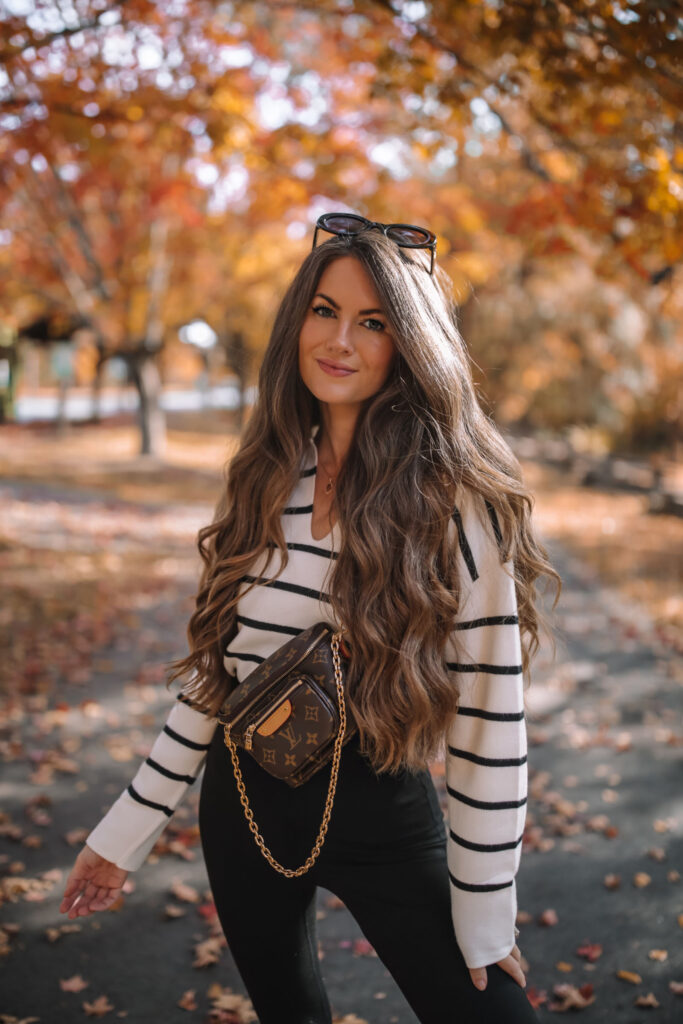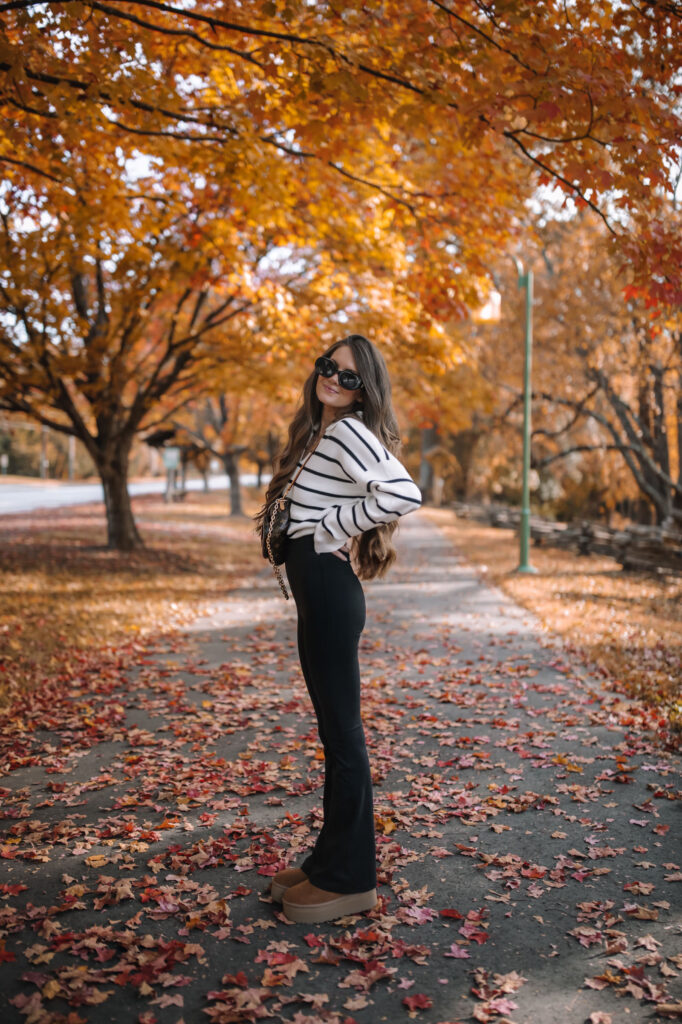 The leaves in North Carolina are BEAUTIFUL, all of the sudden! I mean, they're even prettier than Vermont this year, which is hard to believe considering we traveled all the way up there during "peak week" haha. I just hope that they stick around for a while!
I'm wearing one of my favorite outfits in these photos – this flare jumpsuit from Amazon. I have found myself reaching for it over and over again since I bought it. It came with me on a trip to Highlands, and then Vermont, and then I've been wearing it all around town, too – to pick up Kennedy from school, to run errands in, I even wore it to a Halloween party! The fit is absolutely PERFECT and I love how the legs flare out, but not too much. It honestly might be my favorite Amazon purchase of all time. I also love this striped sweater from Amazon… I've also been wearing it tied around my neck!
Now that Halloween is over, are you guys in the Christmas spirit? I've been BEGGING my husband to take down the Christmas tree, and I think I might have convinced him to this weekend!!
xoxo