This blog post has been compensated by Collective Bias, Inc.and Schwarzkopf Gliss™. All opinions are mine alone. #BlissOfGliss #HairIdenticalKeratin #CollectiveBias
Good morning and HAPPY FRIDAY, friends! I wanted to update you all on my hair routine, especially as we head into cooler months – which can be really damaging and drying for your hair! This week has already cooled off a TON in North Carolina (I just tried to take Winnie for a walk wearing sandals and had to come back in and put on my UGGs hahah!). I find that my hair is always so much drier in the fall and winter, so I put a lot of focus on getting the moisture back in. Read on for the hair routine that I live by!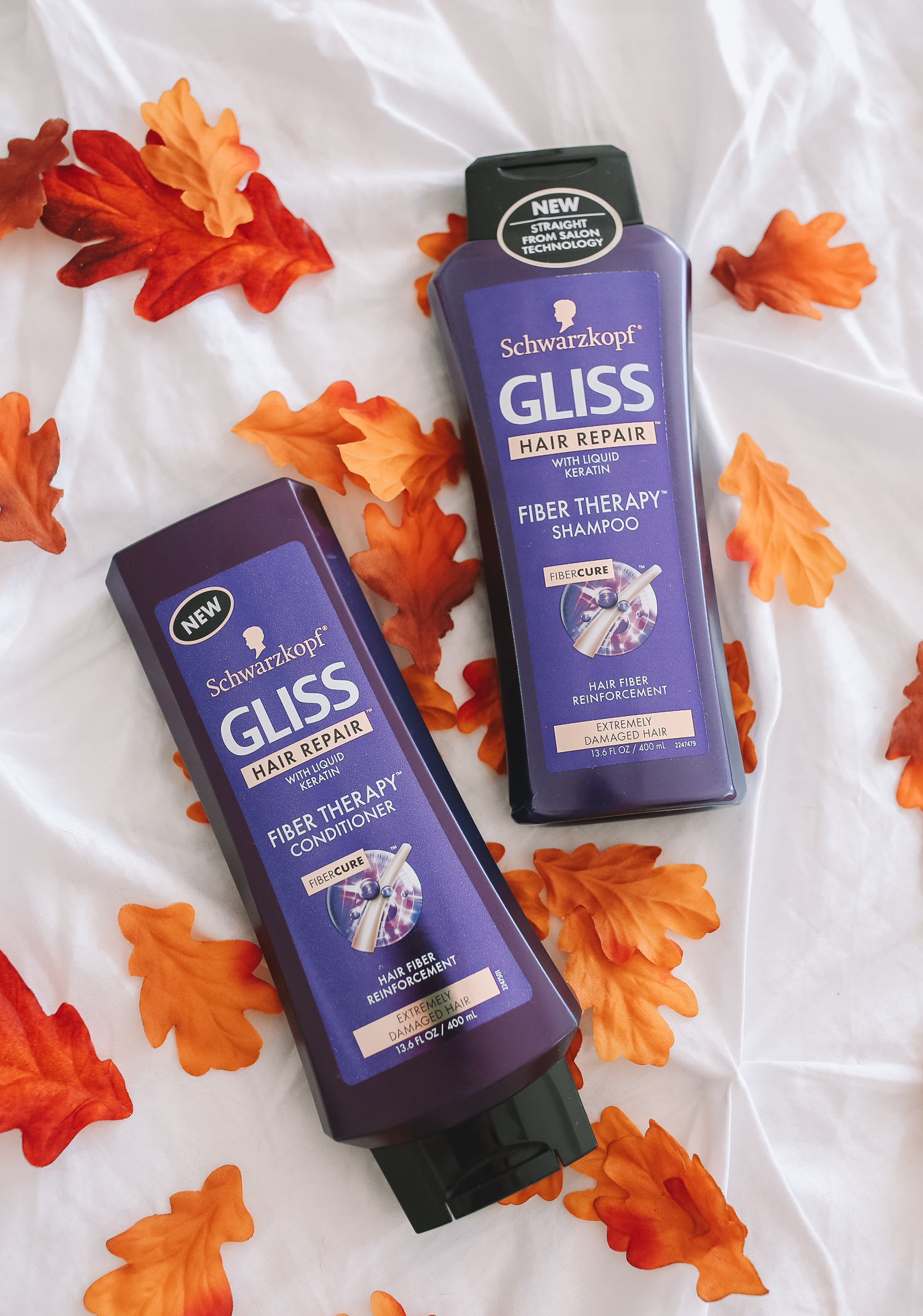 Wash Your Hair as Little as Possible
I've mentioned this a lot on here, but I wash my hair as little as I can get away with – probably once, sometimes twice, per week. (Dry shampoo is how I make it through, haha.) Washing your hair too much can strip your hair of its natural oils, which your hair really needs when it's cold outside! When I do wash my hair, I use Schwarzkopf Gliss! I've been using Fiber Therapy Shampoo and Conditioner. Basically, this shampoo and conditioner replaces the moisture that your hair loses in the winter months and helps reconstruct the hair fibers for visibly stronger and shinier hair. I have been using Gliss products for almost a year now and it is crazy how much healthier and stronger my hair feels! (P.S. They are now available at Rite Aid.)
Get Your Vitamins
If you want to grow your hair out, make sure you're getting enough vitamins and nutrients every day! I'm not taking any hair growth vitamins right now, but in the past I've used these and they really work. Right now I'm focusing on getting all my vitamins from my food – eating as many veggies and leafy greens as I can! One of the best known vitamins for hair growth is a B-vitamin called biotin – you've probably heard of it before. Biotin is associated with having glossy hair, glowing skin and strong nails and is found naturally in egg yolks, almonds, cauliflower, cheese, mushrooms, sweet potatoes and spinach. These are all foods I try to eat daily!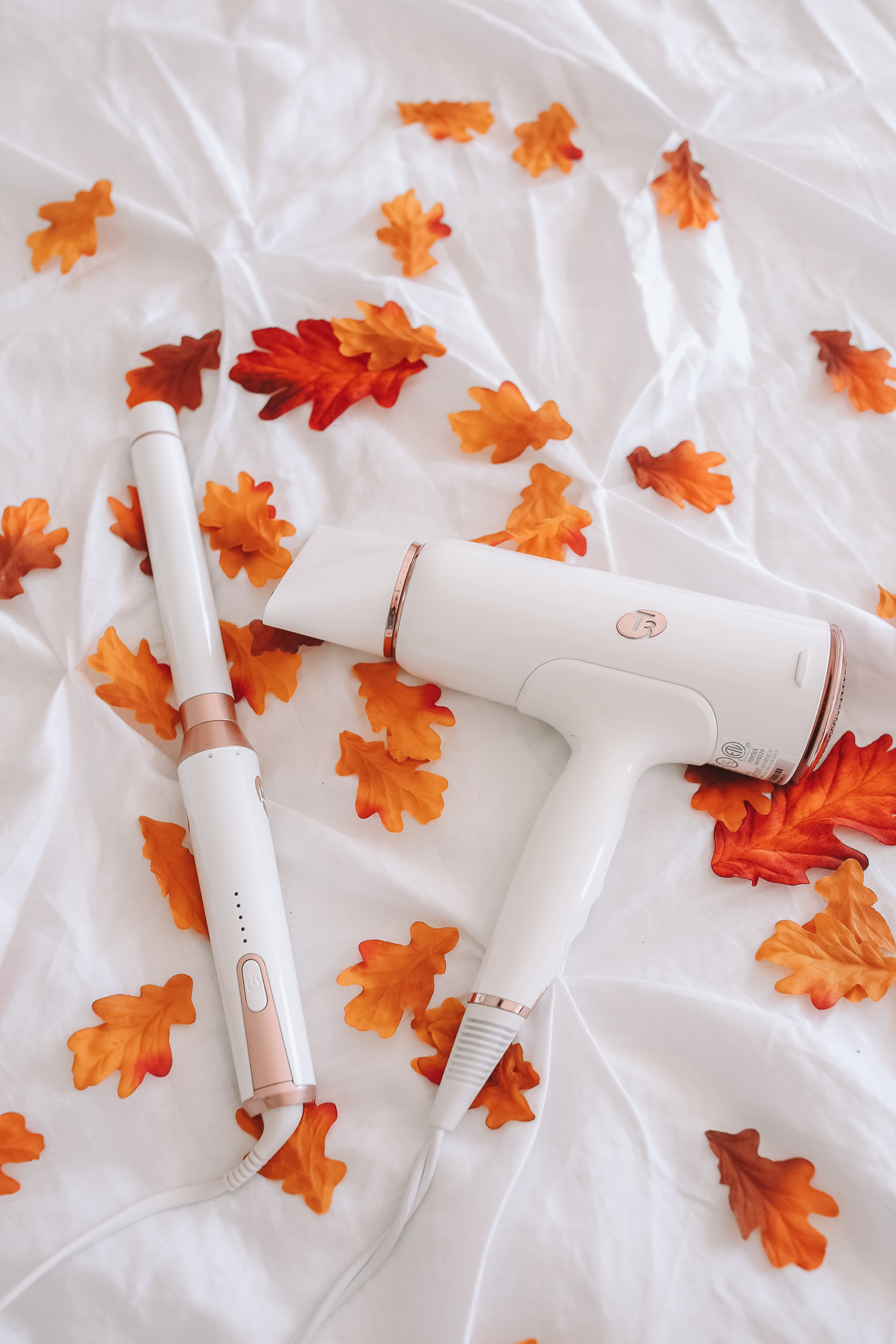 Use as Little Heat as Possible
I used to blow dry my hair, straighten my roots, then curl the ends multiple times per week. I realized a few years ago that this was really wreaking havoc on my hair! I had so many split and dead ends from using so much heat on my hair every week. Nowadays I try to wash my hair as little as possible (as I mentioned above), and I only blow dry and curl it once a week. I stopped straightening it altogether. On weeks that I don't take photos, I let my hair dry naturally and keep it in a braid or a messy bun (or I wear a cute baseball cap!).
When I do style my hair, I use this hair dryer and this curling wand. My hair dryer is the FASTEST dryer I've ever used – my hair is dry in less than 15 minutes (other dryers it can take up to 30!). The dryer also has a built-in ion generator and puts out negative ions to help smooth the hair cuticle. I love it (and it's easy to travel with, too). I'm also obsessed with my curling wand – it does get really hot, but I never set it to the highest heat setting. Another pro is that it does an amazing job of curling my hair so that my curls stay all week – I rarely have to re-curl my hair during the week. And less heat equals healthier hair!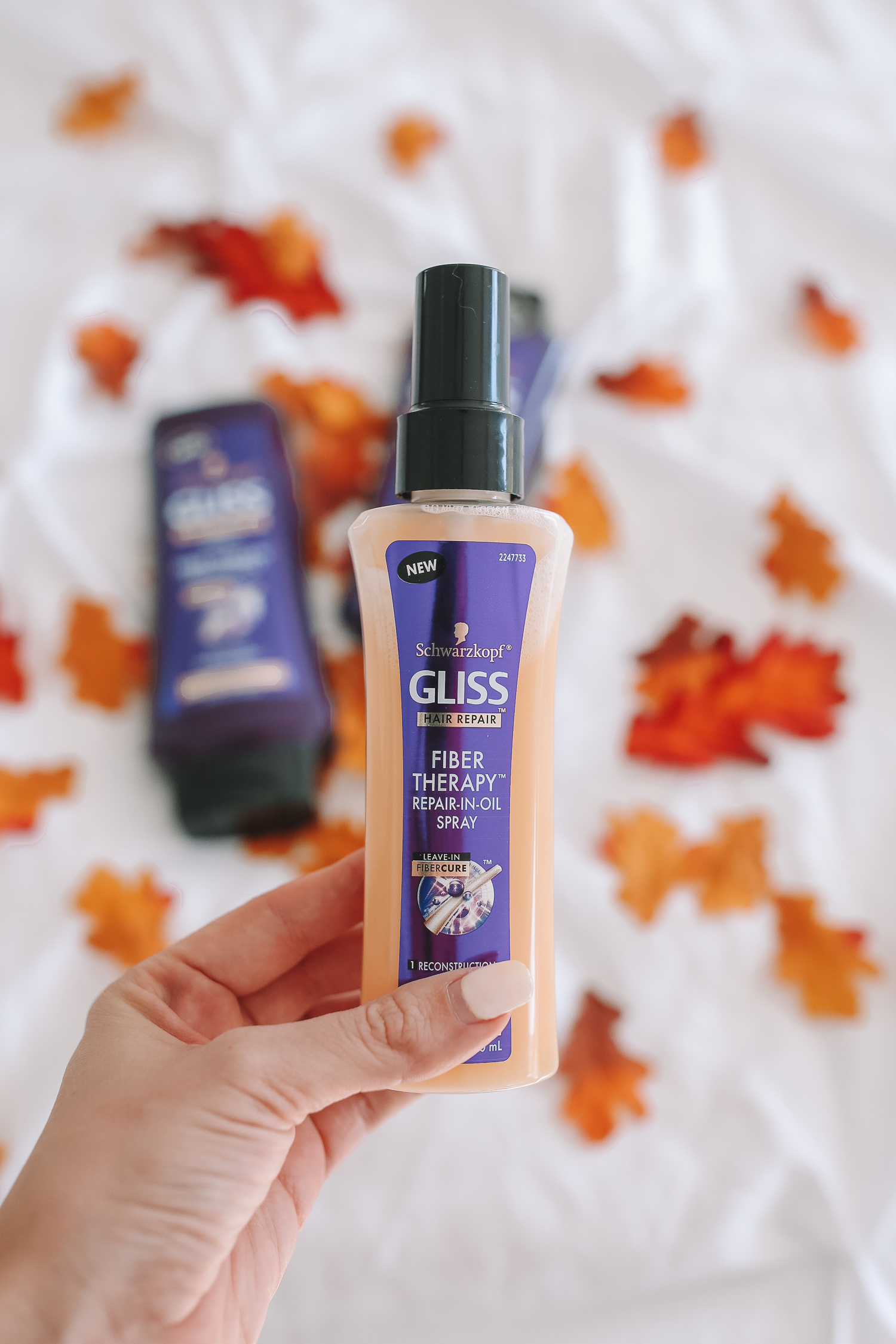 Deep Condition Every Week
In addition to using the Gliss Fiber Therapy shampoo and conditioner, I also use a the Schwarzkopf Gliss Fiber Therapy Repair-In-Oil spray weekly. This product just won an Allure "Best of Beauty" Award, which made me really happy because I've been using it for a while now! According to Allure Magazine, it's "part treatment, part styling spray: The keratin-rich oil clings to hair and plugs tiny holes in the cuticles, delivering silky blowouts and nonstop smoothness." In addition to using this product as a styling spray, I also use it as a deep conditioner! The night before I wash my hair, I spray a lot of this on the ends of my hair, wrap it in a bun and sleep on it. My hair soaks up the oil overnight and really retains the moisture when I wash it the next day.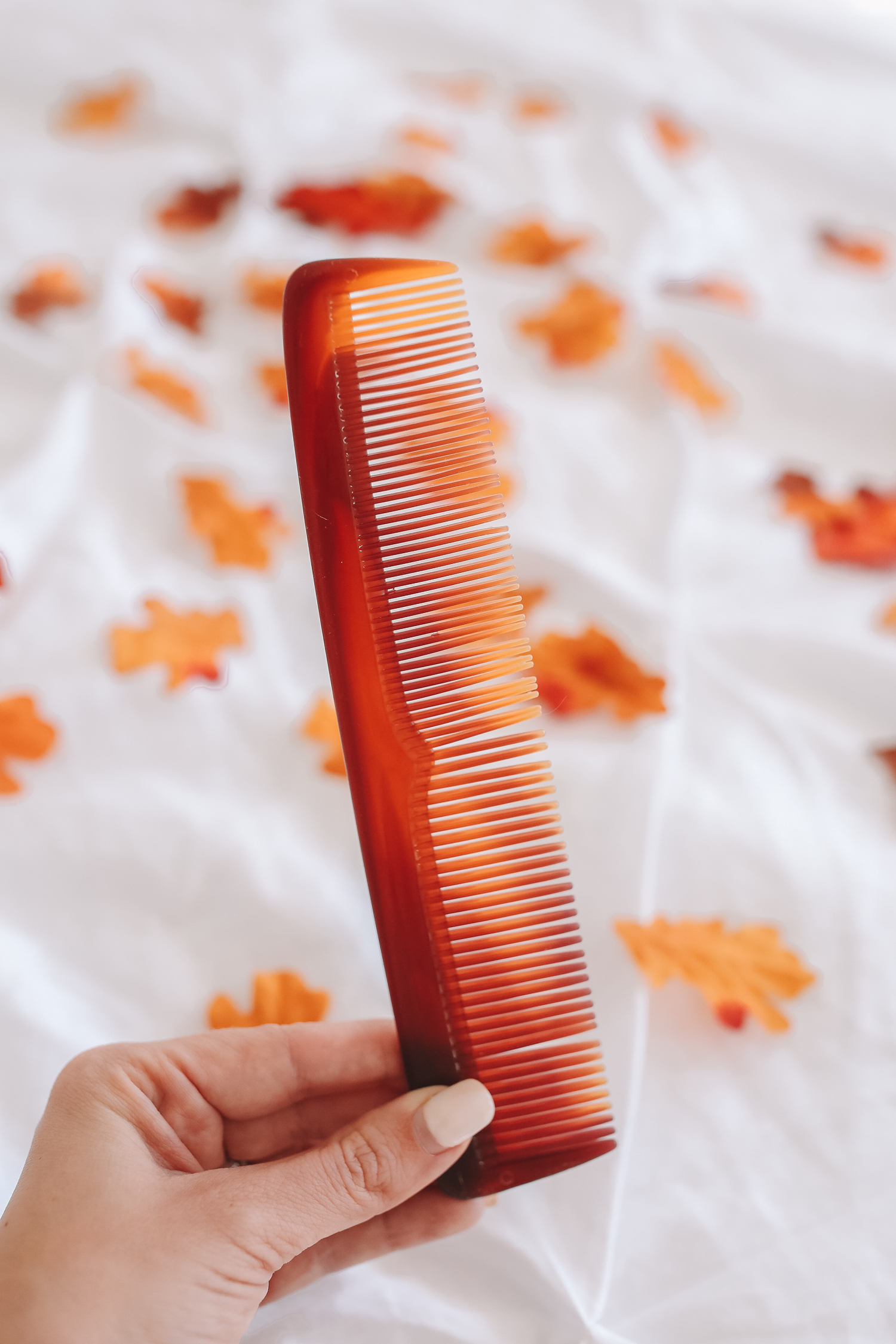 Be Gentle!
When it comes to combs and brushes, be gentle on your hair! Whenever I'm in the shower, I apply my conditioner (after I've shampooed, of course), then shave or epilate my legs to give the conditioner time to set in. Then I use a wide-tooth comb and go ahead and comb through my hair in the shower with the conditioner in it. I find that it's WAY easier to get out tangles this way! Then I rinse out the conditioner, get out of the shower and comb through it again to get rid of excess water. This comb is the one I use but I only use the side with bigger teeth.
For brushes, I like this Wet Brush because it's gentle on your hair (although I only use it on my hair after I've gotten all the tangles out with my comb). For blow drying, I use a 55mm round brush like this one. It really helps to get my hair smooth and straight while I'm drying!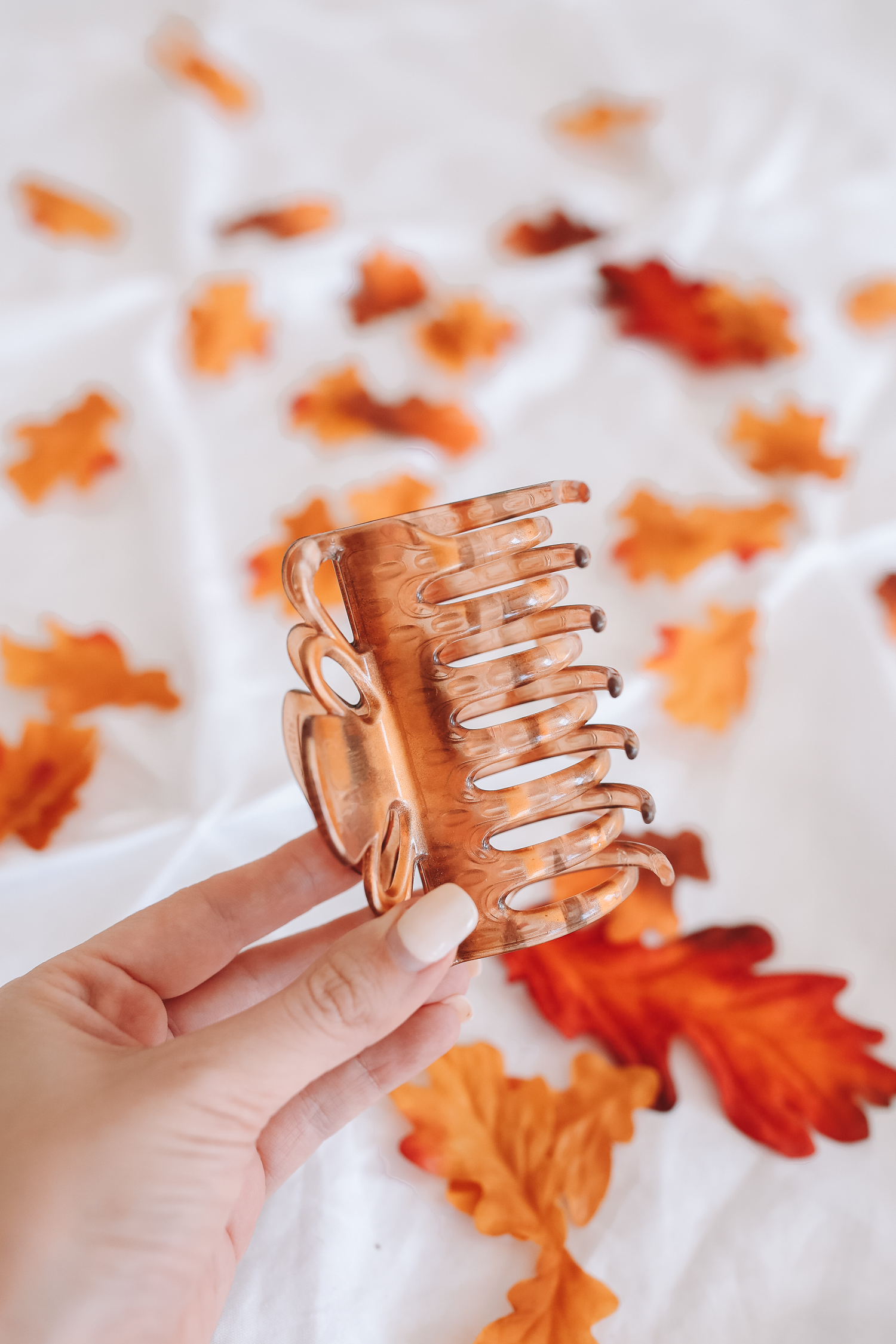 Don't Put Your Hair in a Ponytail
Believe it or not… I don't really use hair ties! I use a big claw (like these) when I want to put my hair up and get it out of my face. Whenever you put your hair in a ponytail and use a hair tie, it puts pressure on your hairline and damages your hair follicles – ESPECIALLY if it's a tight ponytail! I'm also conscious of this when I work out – keeping your hair in a ponytail can cause breakage around the hair tie because you're usually moving a lot or jumping around. I go to Pure Barre 3 to 4 times per week and braid my hair in a loose braid each and every time – this doesn't put too much pressure on any part of my hair, but still keeps it out of my face.
If you have any questions about my hair routine, feel free to leave them in the comments and I'll get back to you! Happy weekend, everyone!