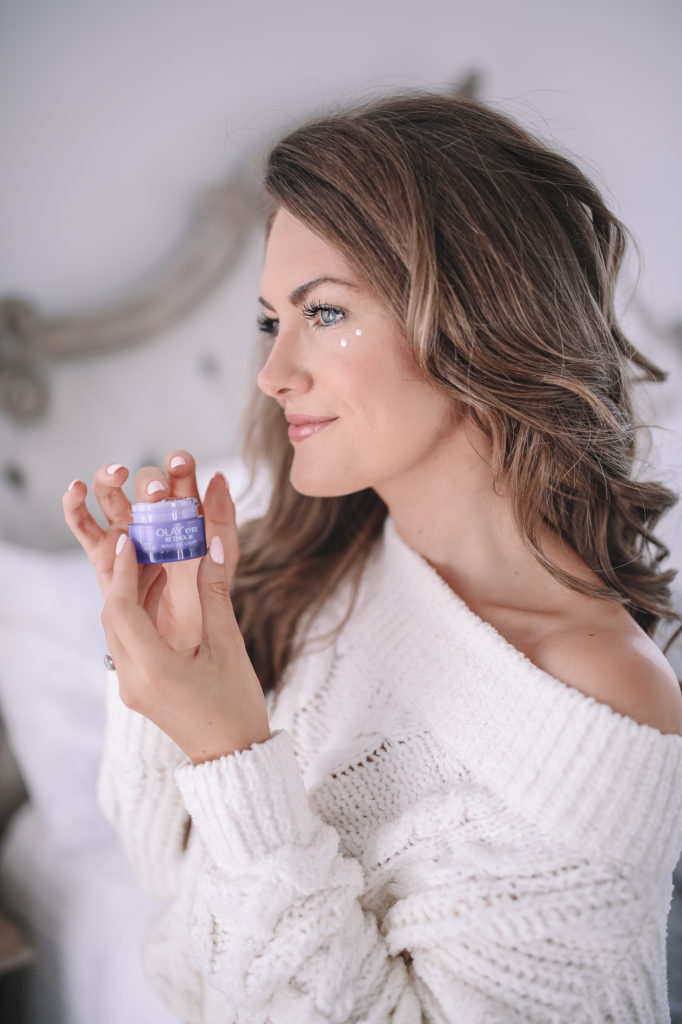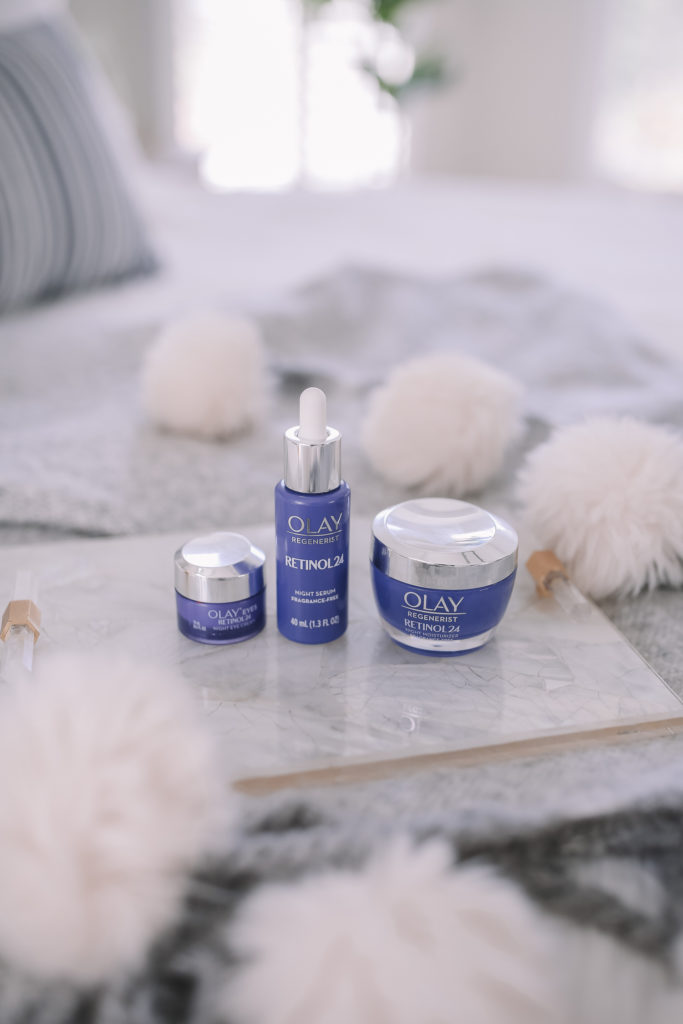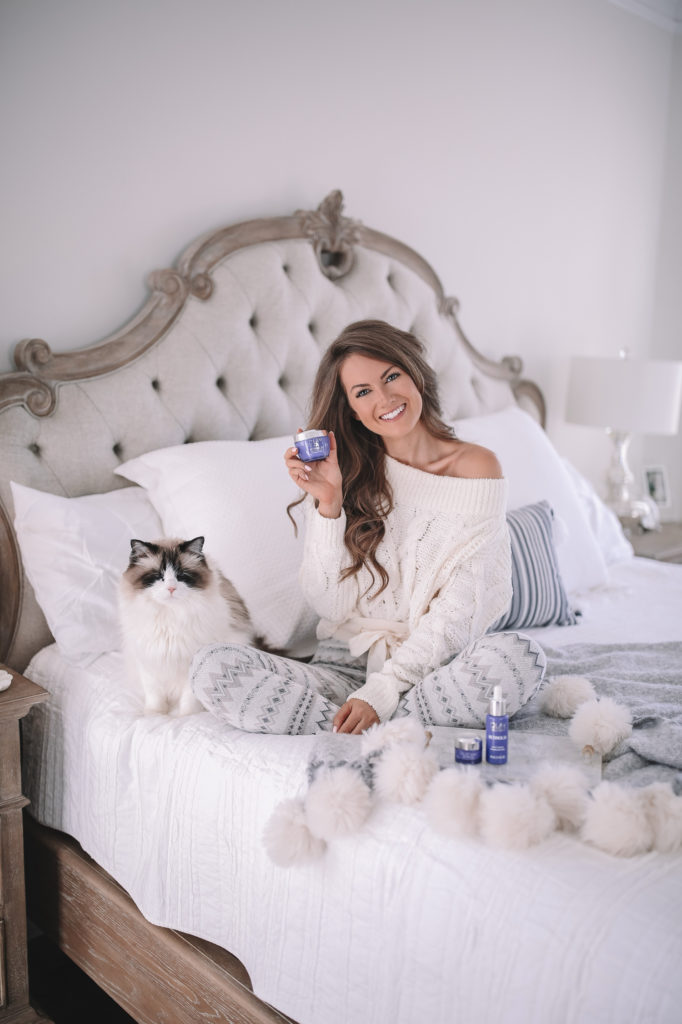 Let's talk about retinol. I'm sure you've all heard of it before… made from vitamin A, retinol boosts the amount of collagen your body makes and plumps out your skin to minimize fine lines and wrinkles. Retinol is also the #1 product prescribed by dermatologists – my own dermatologist told me I needed to be using it as well! I've used retinol many times (you've probably heard me talk about it on the blog before), but always ended up stopping because it eventually irritated my skin. So I'm really happy to share that there's a new retinol on the market that is FRAGRANCE-FREE (hallelujah) and extremely gentle, so gentle that I used it every day for four weeks without any irritation at all. Introducing: Olay's Retinol24 collection – a trio of products that are gentle but still deliver results and improves fine lines, wrinkles and pore size (and they're affordable too). Now let's get on to my little "experiment" – and the results!
The Experiment
For a little backstory, I have been feeling really BLAH about my skin for the past couple of months. I've been traveling a lot and it's contributed to more acne than usual – I also felt that my pores looked huge when I looked at them in the mirror, and I thought my skin in general just looked extremely dull. I normally feel really comfortable running errands without makeup on, but for the past few months I hadn't done so 'cause I was embarrassed! I really want makeup to compliment my skin and I hate feeling like I'm trying to hide bad skin underneath it. For the experiment, I wanted to keep my skincare routine the exact same, with the exception of adding in one Olay Retinol24 product for thirty days. Although I've photographed all three products above, I decided to stick to using the night moisturizer exclusively for the thirty days.
And I did it! My routine went a little bit like this every night: wash face, apply my normal serum, finish with Olay Retinol24 Moisturizer. The first thing I noticed was that my skin seemed a lot more hydrated, even after 24 hours (usually by the next evening it is dry again!). The second week, I started noticing that my pores looked smaller and the texture of my skin was evening out a bit. And by the fourth week, WOW. I didn't even realize how much of a difference there was until I compared the before-and-after photos side by side.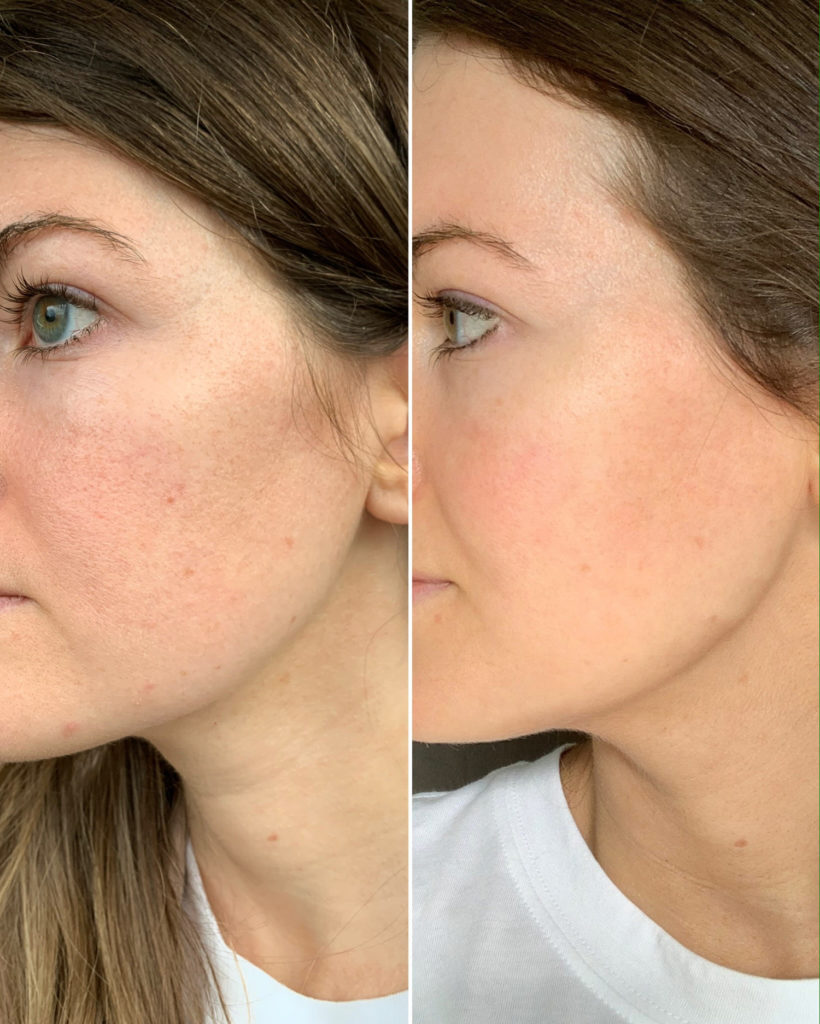 I hope it obvious, haha, but the photo on the left was taken at the beginning of October, and the photo on the right was taken four weeks later. The main difference that really stands out to me is my skin texture and evenness. It makes me cringe to look at that photo on the left because I can clearly see my pores – and my skin looks like it would be rough to the touch. The photo on the right isn't "perfect," but oh my GOSH it's 100 times better! In person, it looks and feels a lot better, too, and it doesn't have that "rough" look to it that it had before.
Like I said above, I chose to use the Olay Retinol24 Moisturizer nightly, but there are also two other products from the collection, including a moisturizer and eye cream. All three products can be purchased for less than $30 here! I highly recommend these products. Let me know if you have any questions in the comment section below and I'll get back to you there!
*Thank you to Olay for sponsoring this post