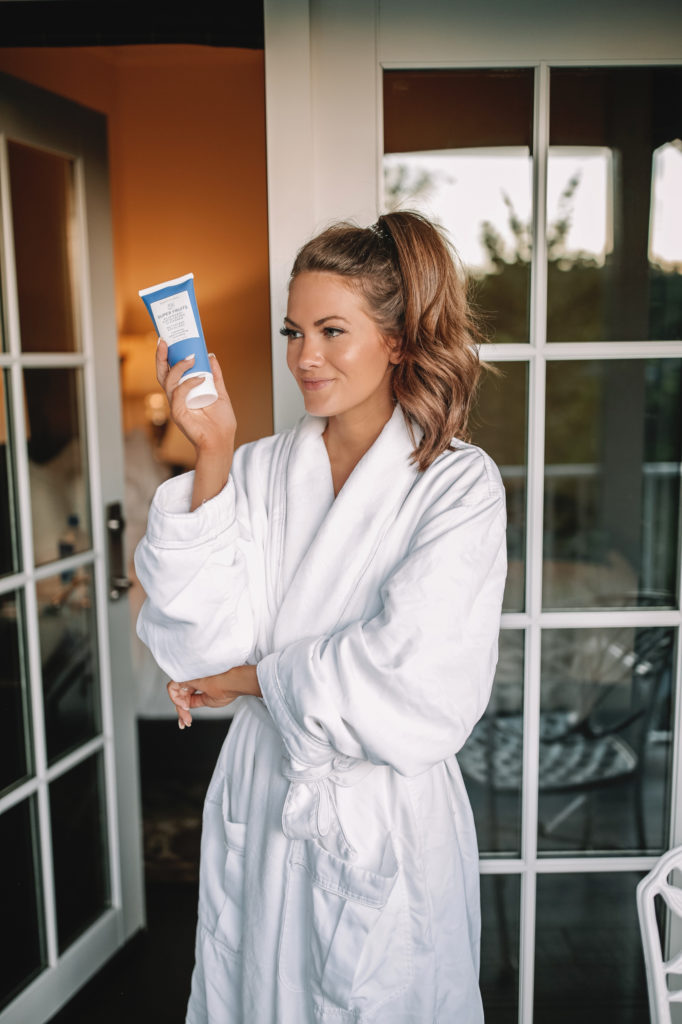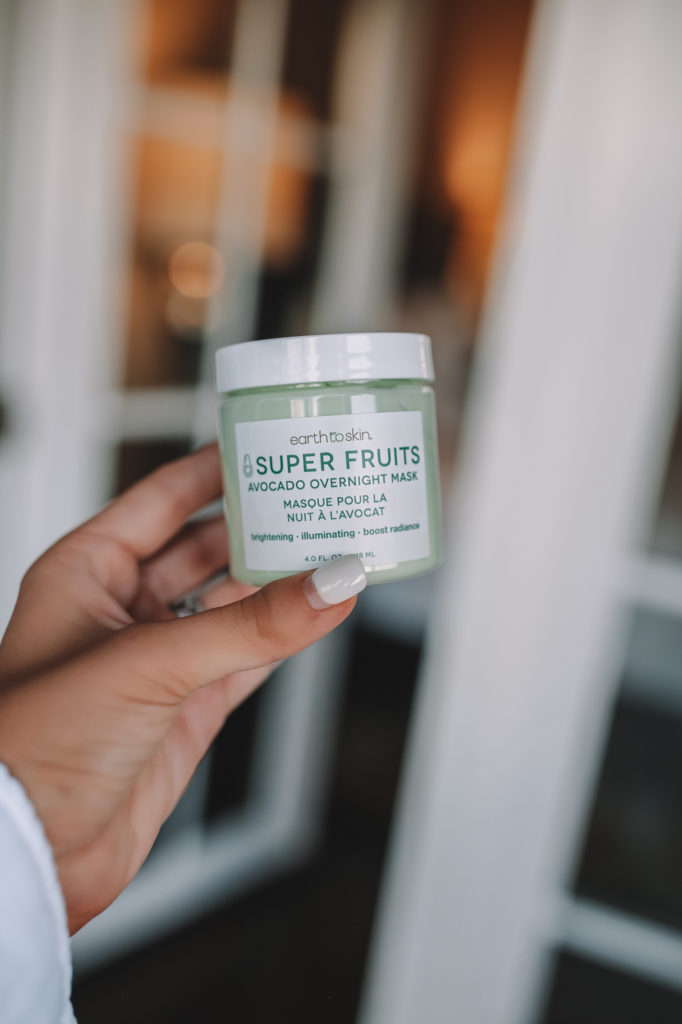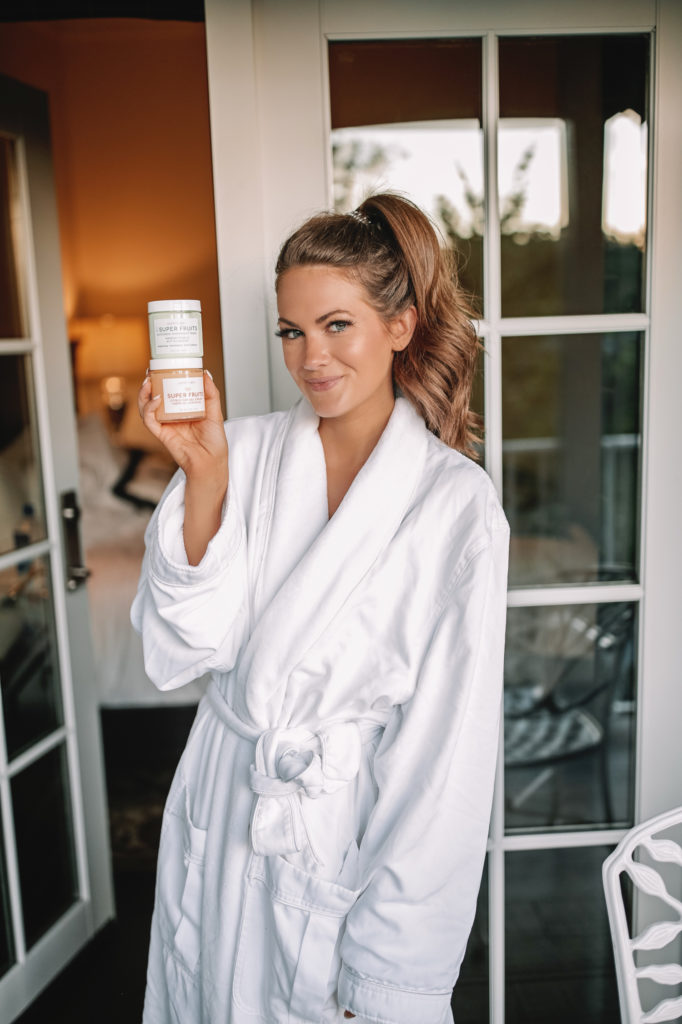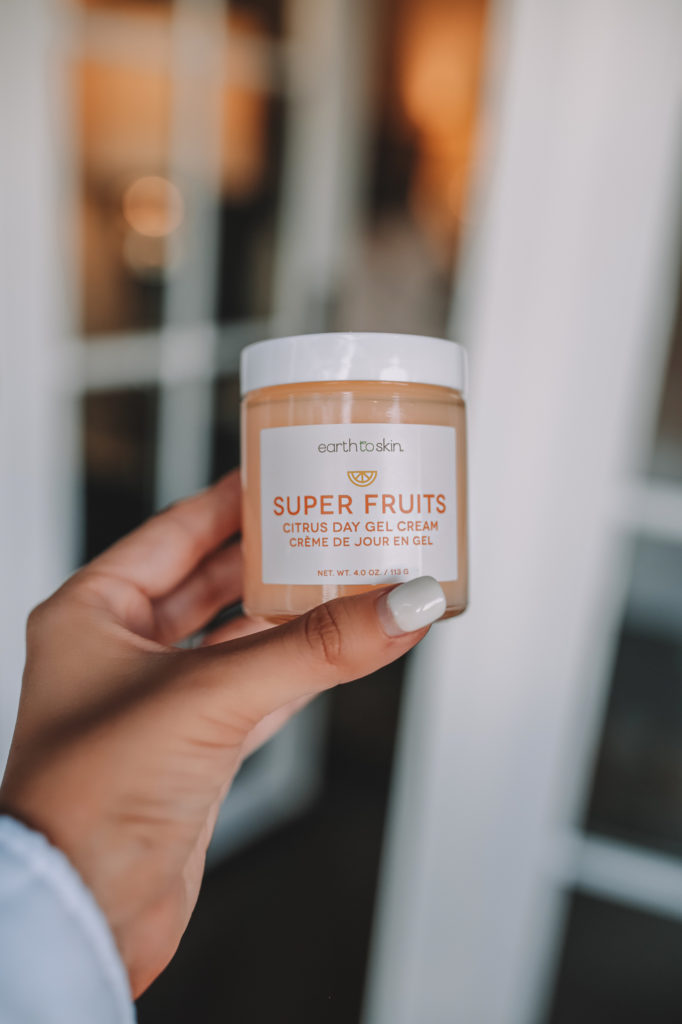 Good morning, friends! If you've been following along on Instagram then you'll know I've been doing quite a bit of traveling recently, and that can be quite tough on your skin. I used to be so tired during trips that I would "ignore" my skincare routine – but I've learned that this is actually the time where your skincare routine counts the most! I think my skin has been looking better than usual lately, and I attribute that to the clean beauty products I've been using. It took me a couple of months to figure out the right combination for me – because even if a product is labeled "clean," it doesn't mean that it's a good match for your skin. But when you do find the right combination of products, it's *glorious*!
I also want to point out that clean products don't have to be super expensive. You'll see that I'm using a lot of products from Walmart's Earth to Skin line – they're infused with powerful ingredients from the earth (i.e. NO parabens, NO phthalates, NO petrolatum, NO mineral oil, NO sulfates, NO gluten and NO animal testing) and every product is less than $10.
Anyway, let's get on with my exact skincare routine!
CLEANSE
I blogged about my cleanser last week, but I use an oil to cleanse my face. I absolutely love how this oil feels on my face – it smells so good – and it's an incredibly pure product with a mixture of nourishing oils (no water added or emulsifiers!).
EXFOLIATE
Every other night, I'll exfoliate with this Super Fruits Blueberry Exfoliator Cleanser – it's a sugar-based formula that's made of real blueberries and is incredibly gentle on your skin while also getting the job done (sloughing off dead skin cells). I apply this right after cleansing my face (so my skin is still damp) and massage it into my face and neck, then rinse off and pat dry with a washcloth. Exfoliating regularly is really the key to achieving glowing skin (in my opinion hahah!).
Moisturize
I love applying another oil as a moisturizer after washing and exfoliating. Sometimes I just use my exact oil cleanser because it doubles as a moisturizer!
Overnight Mask
I blogged about this rich and creamy Avocado Overnight Mask a few weeks ago, so you will probably recognize it! This is an amazing product to use after a long day of travel – that's my favorite time to use it, or if my skin really needs some extra moisture. It's enriched with luscious Avocado Fruit Extract and is rich in Vitamin D, Beta Carotene, Vitamin E and Potassium. On nights that I use this, I skip the moisturizer and apply it as the final step of my nighttime regimen, leave it on all night, then rinse with warm water in the morning. My skin feels so plump and hydrated afterwards!
Moisturizing Day Cream
I don't normally do this at home, but on days that I'm traveling I find that a day cream is really nice and helps my skin to look "awake" and moisturized (even when I'm tired). The Super Fruits Citrus Day Gel Cream is really light (it's a gel) and has a very light scent that smells SO fresh and clean. It's made from real orange and lemon 🙂 It only takes a little bit of cream to cover my entire face, and it feels amazing on my skin and absorbs nicely without leaving any residue behind. I usually put this on and then wait five or so minutes to apply my makeup – it's a perfect makeup primer!
Like I said above, I'm a huge fan of Walmart's Earth to Skin line – all of the products range from $6.96 to $9.98 and you don't have to worry about hidden ingredients. There aren't any parabens, phthalates, petrolatum, mineral oils, sulfates, or gluten in any of their products and they also never test on animals. If you want to try out some of the products first before committing to the full bottles, they do make a Super Fruits Starter Set that is less than $10 and contains mini bottles of four of their products from the line! Let me know if you try it, and what you think!
xoxo
*Thanks to Walmart for sponsoring this post