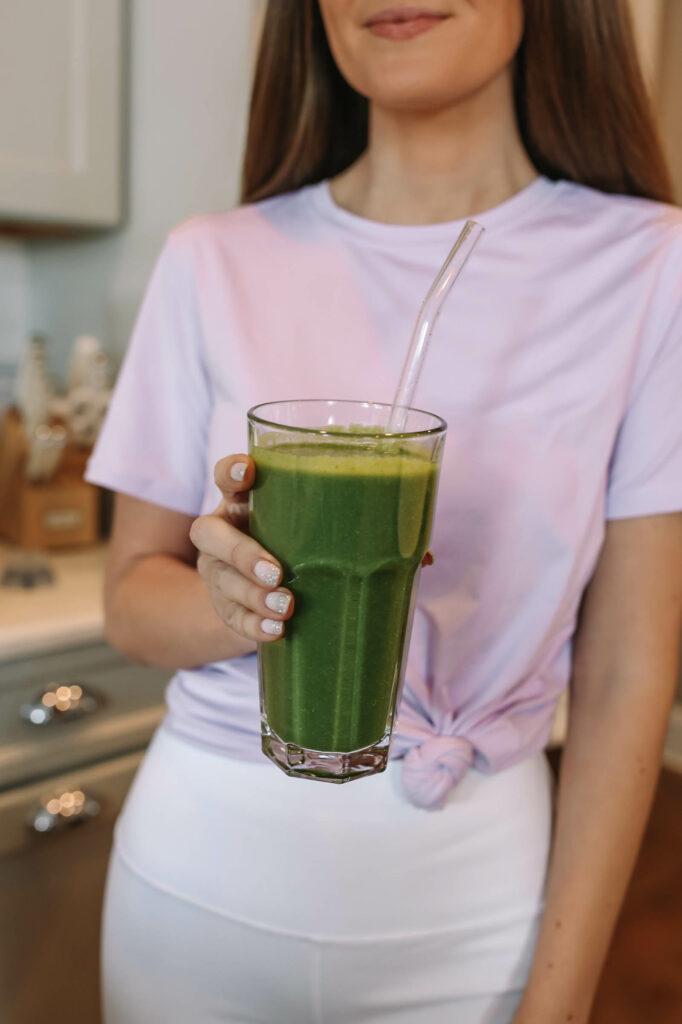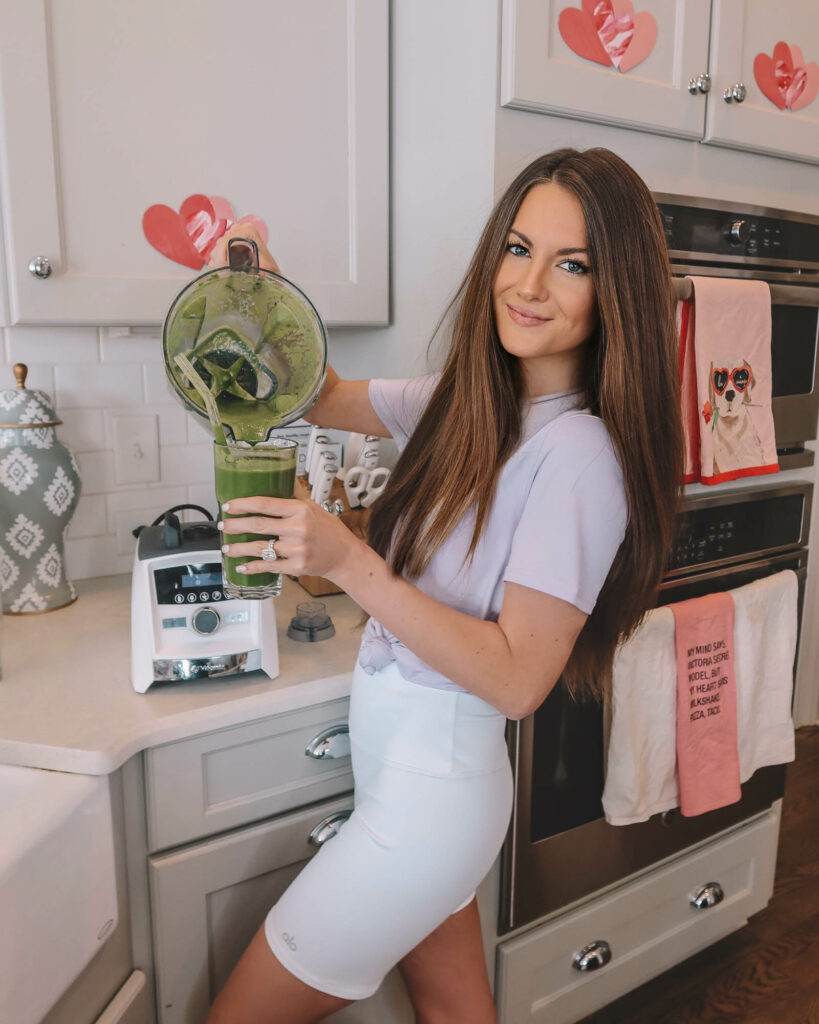 *Thanks to Walmart for sponsoring this post
Like a lot of people, I've been on a health kick since the start of the new year. So, I've also been on the lookout for the perfect smoothie recipe for 2022, and friends, I think I've found it! This smoothie is not only super hydrating, detoxifying and packed with healthy greens, but it also happens to be delicious too! The little hint of mint is just so refreshing and makes the recipe one I'll be making over and over again throughout the year. I got the original recipe from a healthy food blog called Eating Bird Food – it can be found here.
One of the most challenging parts of being more healthy is keeping nutritious foods in the house, but our Walmart+ membership makes that so much easier! Walmart has all the freshest foods, including all the ingredients for this smoothie recipe. Plus we get everything we need delivered right to our door for free ($35 minimum, restrictions apply). Walmart+ has really helped us stick to our healthy eating goals this year! So if you're looking for a way to freshen up your weekly grocery list and something that makes getting those groceries a whole lot easier, consider signing up for a Walmart+ membership! You'll get benefits such as free same-day delivery from your local store ($35 minimum, restrictions apply) and free shipping, no order minimum required (excludes most Marketplace items, location & freight surcharges). Now, let's get to that smoothie recipe! 
Ingredients:
1 cup water
1 full romaine heart
handful of baby spinach
1 frozen banana, chopped
½ Pink Lady apple
½ lemon, peel removed
1 knob fresh ginger (about 1 inch)
4-5 leaves fresh mint
1 teaspoon chia seeds
Instructions:
Add water, romaine heart and spinach to the blender and blend (blending the greens with the liquids first prevents little pieces of greens in your smoothie)
Add all other ingredients and blend until smooth, pour into a mason jar and enjoy!
P.S. Don't let the full romaine heart scare you – you can't even taste it!
Let me know if you try it!