Good morning and happy *almost* weekend everyone! With Mother's Day coming up, we all need to be a little more thoughtful and creative with gifts this year. Since odds are you won't be seeing your mom in person, you could have something delivered to her house instead! My mom suggested that she would love some fresh flowers, but here are some other great gift ideas in case you want to go another route: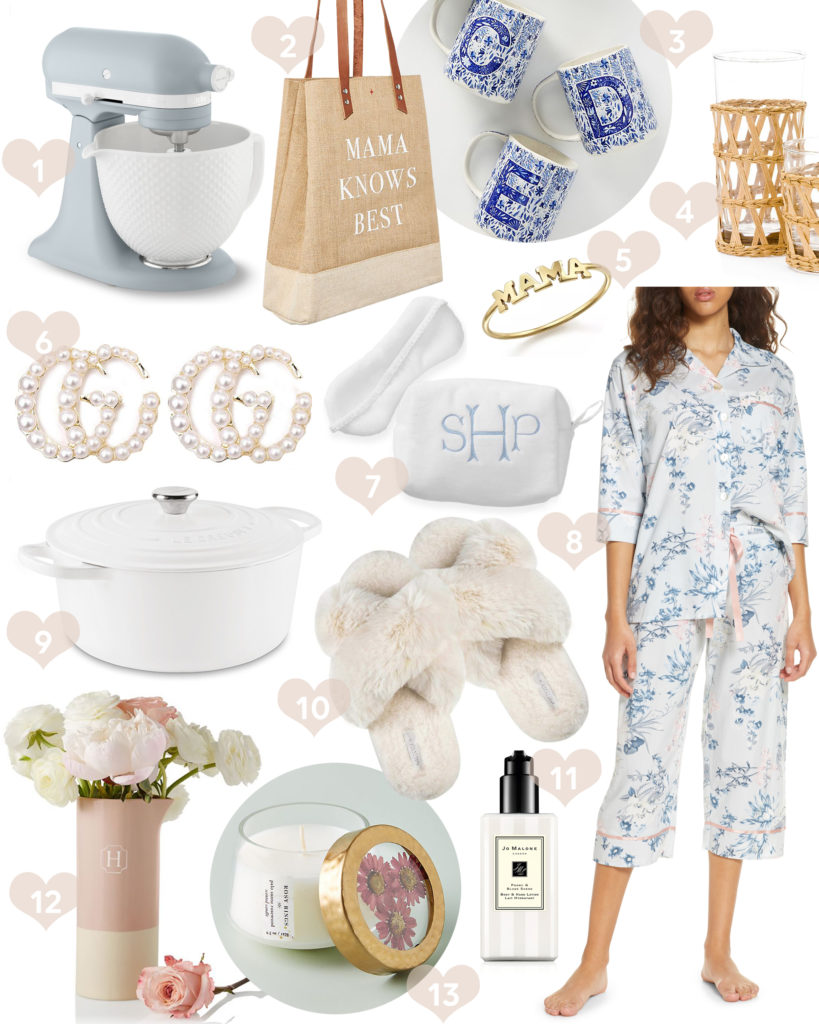 one // two // three // four // five // six // seven // eight // nine // ten // eleven // twelve // thirteen
If you do send your mom some flowers, you could also send her this monogrammed vase that doubles as a drink pitcher. It comes in a few different colors and sizes! I think every woman would appreciate a pair of soft pajamas, a yummy smelling candle, or cozy soft slippers during this time (I own those slippers in pink and they're my favorite pair!). And last but not least, how incredible are these pearl earrings? They're a dupe for the Gucci ones, and they're less than $12!
I'd love to hear what you're getting your mom for Mother's Day! xoxo