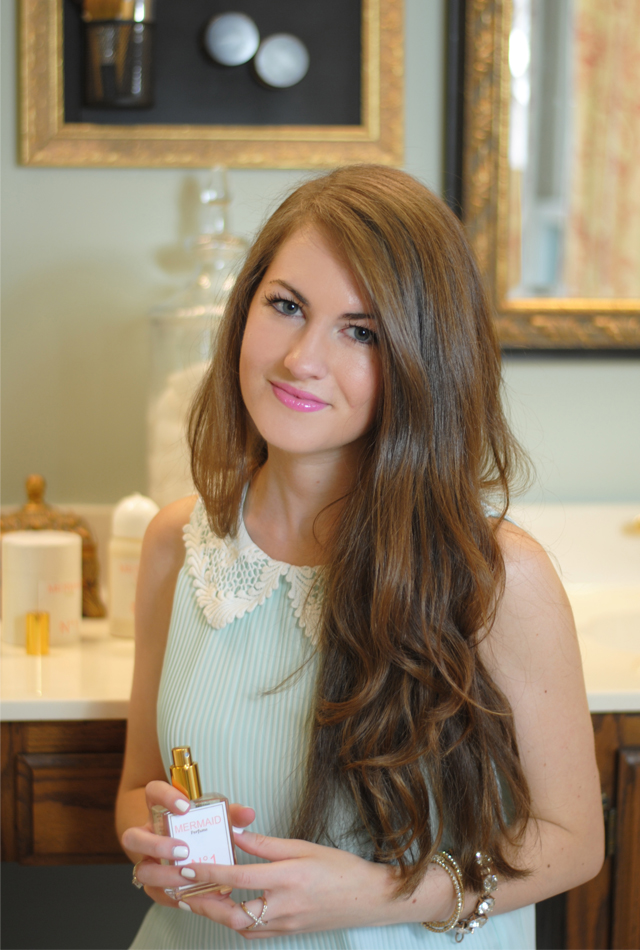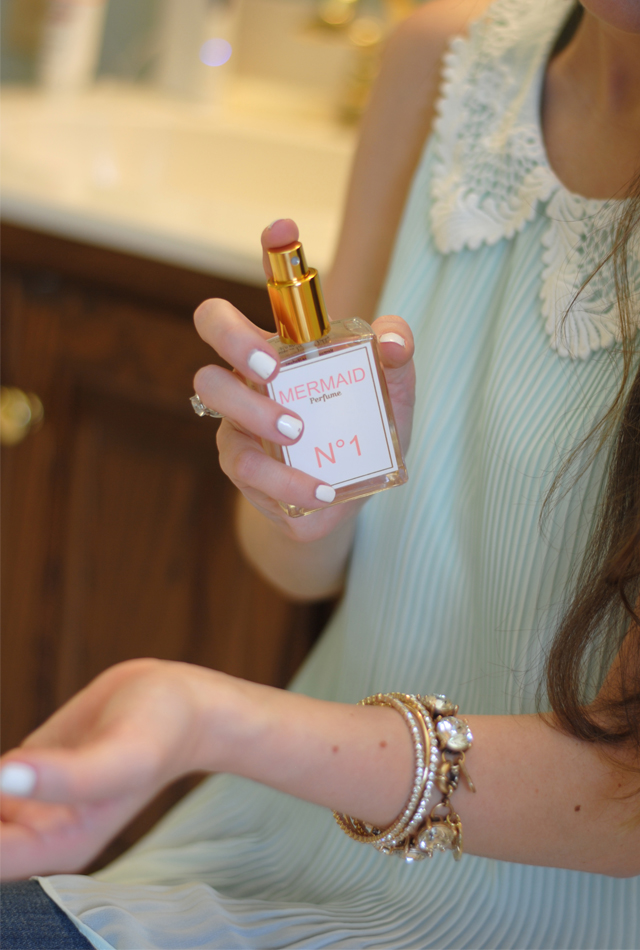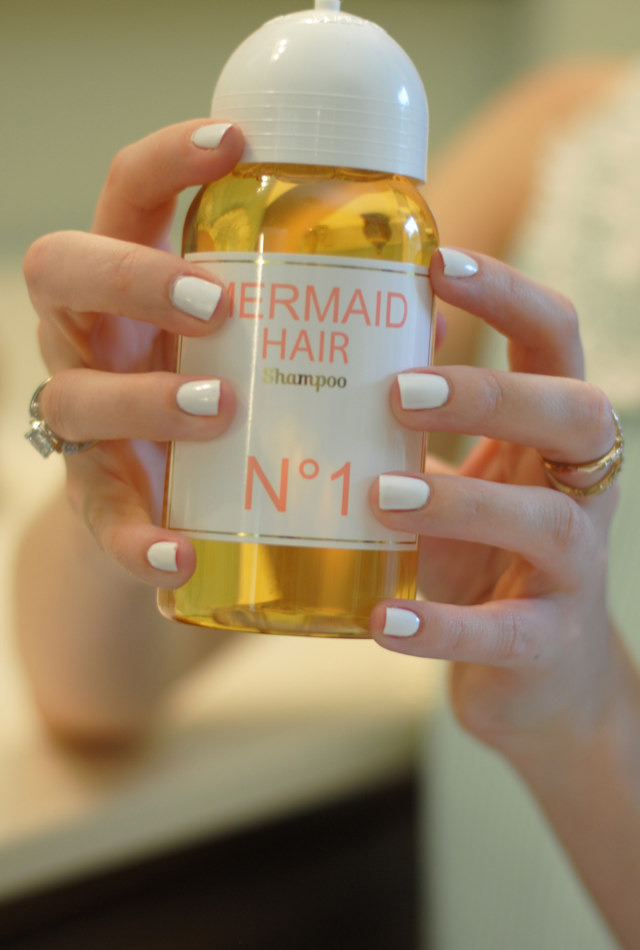 Ever since I was little, I've been enchanted by mermaids. I've always loved the mysteries of the ocean and something about mermaids, with their seashell bras and long, silky hair, just seems so romantic. So when
Mermaid Perfume
asked if I would review their Mermaid collection, I immediately said yes! I had heard a lot of good things about the line from a few friends (and had actually read about it in Vogue!) but I was interested to see if it would live up to the hype.
Let's get started with the Mermaid No. 1
perfume spray
and
body oil
. The perfume spray has a fruity, floral scent made of orange blossom flower – the same flower that Grace Kelly wore in a crown on her wedding! I don't know how to describe the scent other than "beachy." It's very light and not overpowering, which is good because perfume that is too strong always gives me headaches! I wore this two days in a row with no problems.
The Mermaid candle has the same scent as the perfume spray and body oil… it is also beautifully packaged and would look perfect in a beach house!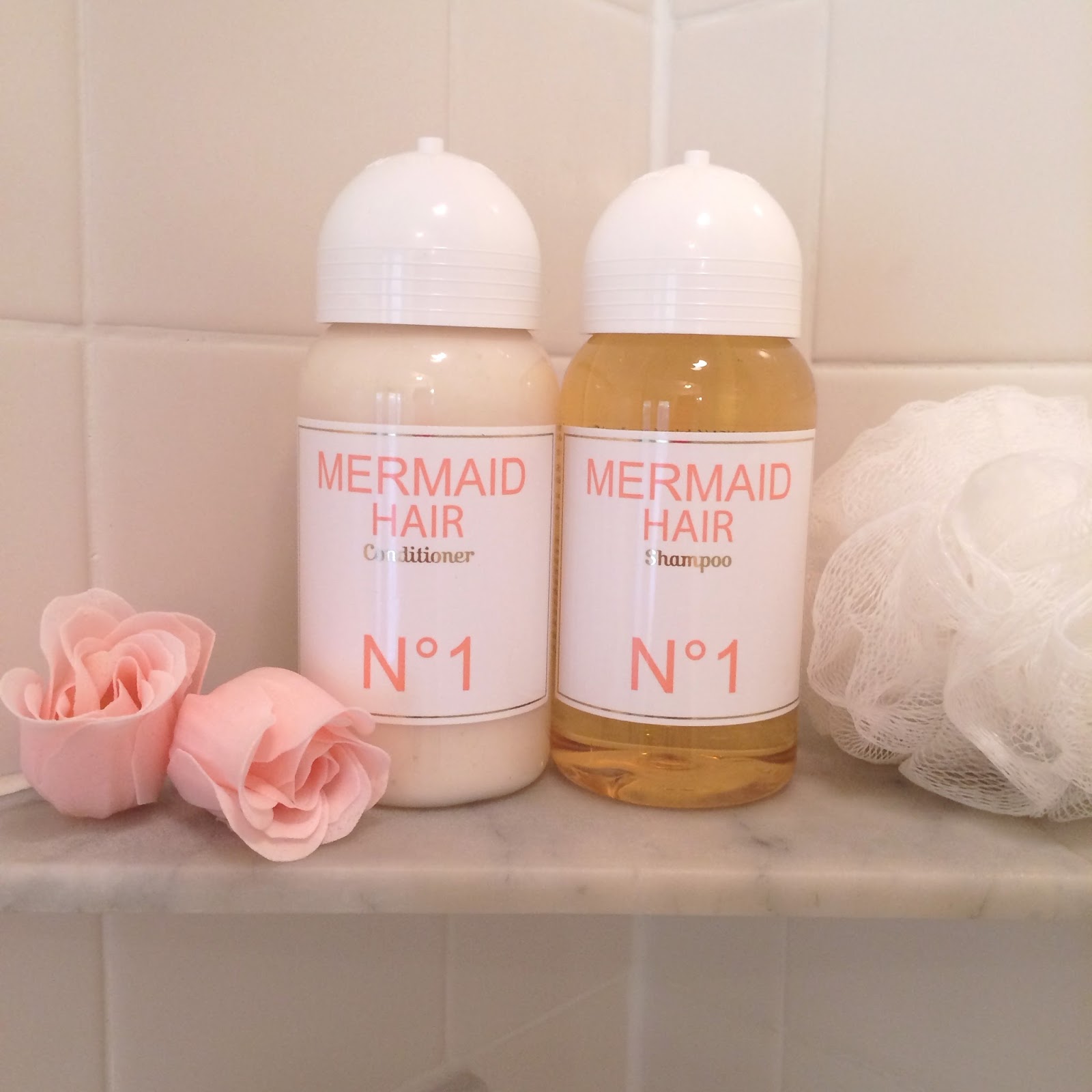 Now on to my favorite… the
Mermaid Shampoo
and
Mermaid Conditioner
. I was most excited to try the hair products because – hello – what girl wouldn't want mermaid hair?!!? The hair products smell absolutely
divine
. As in the most heavenly shampoo/conditioner I've ever smelled (and I've smelled a lot haha!). The scent is similar to the perfume spray, except it's a little more coconut-ty and more what I imagine a mermaid to smell like. My hair is NOT naturally shiny (it's naturally frizzy) and these photos were taken after I had used the Mermaid shampoo and conditioner for the first time. I was really surprised because I could honestly tell a BIG difference in the shine!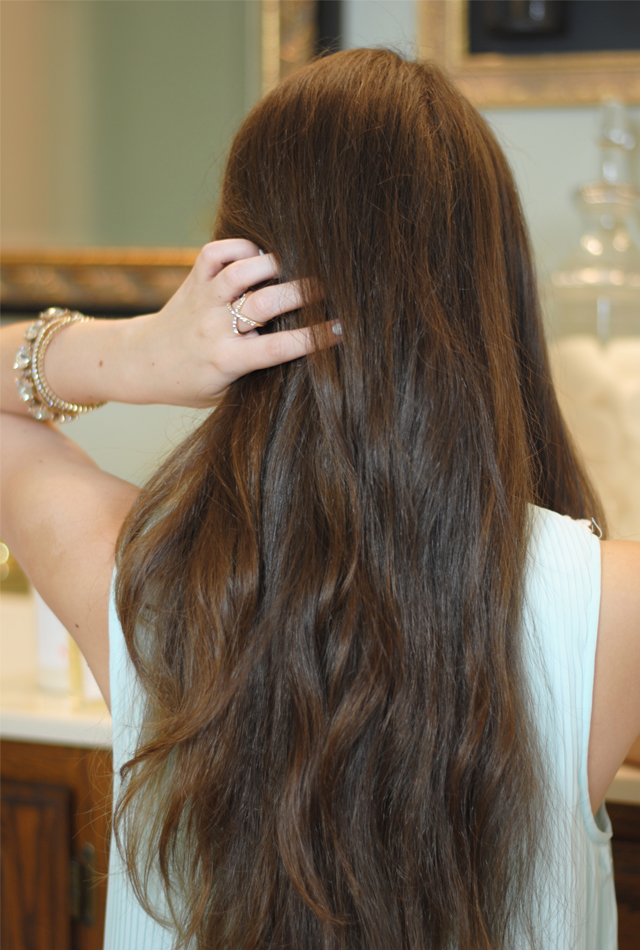 Another bonus – the ingredients in the hair products are all-natural (I could pronounce all of them) and the scent lasted all day, even after I went to get a spray tan later that night. I will definitely be using this shampoo and conditioner on a date night (your hair needs to smell good if you're cuddling with a boy, haha!).
Conclusion: I love all the products in the line, but the shampoo and
conditioner
are my absolute favorites and completely worth it! Has anyone else tried the Mermaid Collection yet?
Today I'm waking up super early to hit the road for a 17 HOUR road trip with my friend Emily! More on that later… wish us luck!!
SHOP THE POST:

JavaScript is currently disabled in this browser. Reactivate it to view this content.
**This post is sponsored by Mermaid Perfume. All opinions are 100% mine!