It's June and summer is here!!! It's time for vacations, beach and pool days, backyard barbecues and summer fashion. It looks like y'all just might be as excited as I am because May's Best Sellers List is full of items that are perfect for summer!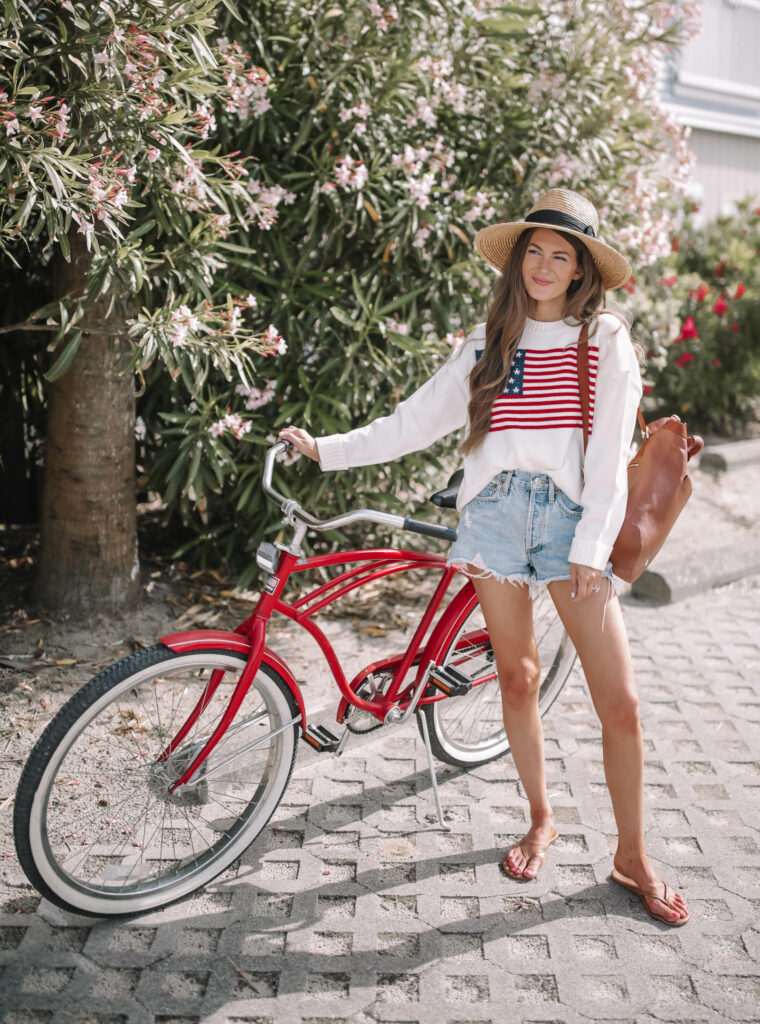 I saw a baby girl version of this sweater in a cute little store in Nantucket and I knew I had to have it in my size! So I ordered this one has soon as I got home. I wore it on Memorial Day this past month and I got so many DM's asking about it! It looks great paired with denim shorts for the perfect Americana look and I think it would be so cute on July 4th. It's also perfect to throw on on those cool summer nights. The Pink Lily version is sold out right now, but this one is almost identical and a similar one is available here!
The Slumperpod was really a game-changer for getting Kennedy to go to sleep and stay asleep longer while we are traveling. So what exactly is it? It's a privacy canopy that you can place anywhere, even your brightly lit hotel room, and it provides complete darkness so your baby can sleep peacefully! Note that you still need your own pack-and-play or crib, and the Slumberpod goes over top of it. Like I said, when we first got this it was a complete game-changer and I now bring it on every single trip with us! It's especially nice if you're sharing a hotel room with your babe, because they can sleep and you can still have the light on or the blinds open. We make sure to have her sound machine nearby, too.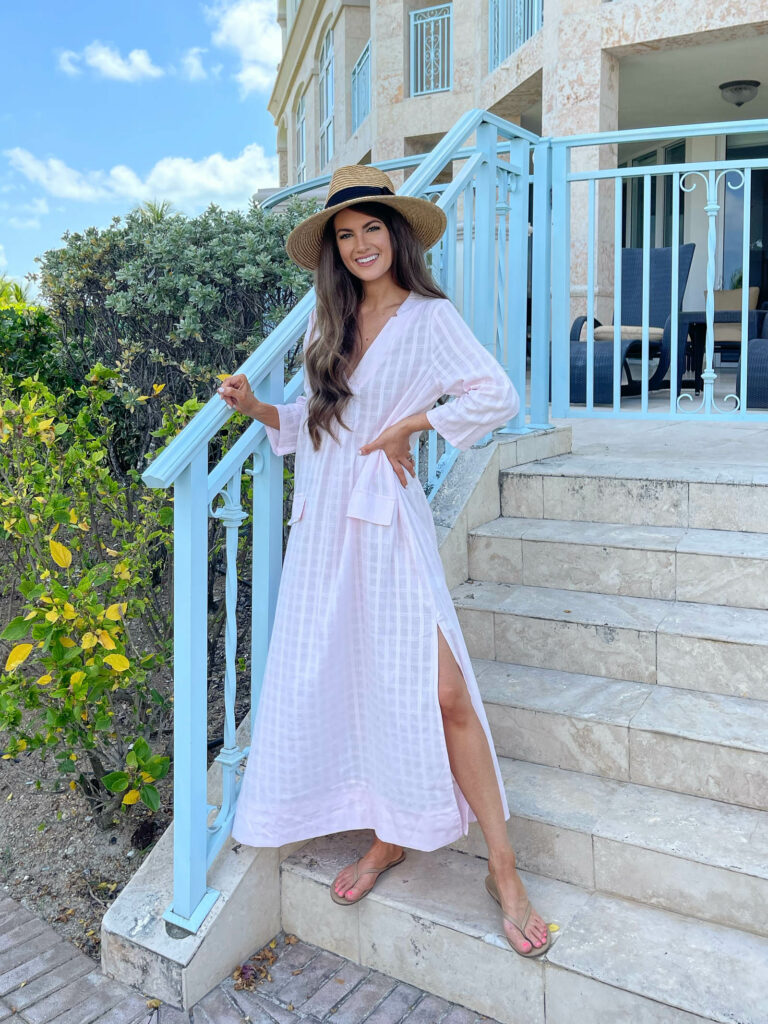 I'm obsessed with this swim coverup! I love the windowpane detailing. Plus the A-line style, the V-neckline and the slits make this caftan so flattering! It's also super breezy and lightweight enough to wear in the heat of the summer. I bought it in this pretty pale pink color, but it's also available in four other gorgeous colors that are sure to pair well with all your favorite swimsuits. Just add a straw hat and a cute pair of sunnies and you are instantly vacation ready!
I wear these TKEES matte flip flop sandals ALL THE TIME! (I'm wearing them in the above two photos.) These are the absolute best sandals because they're comfortable, go with everything and last for years. My last pair lasted three years of wearing them EVERY single day during the summer. They are also really easy to dress up with pretty sundresses and dress down with cute denim shorts. They even look great with every one of my swimsuits and hold up well with wearing them on the beach. So if you buy one pair of sandals this summer, make it this pair!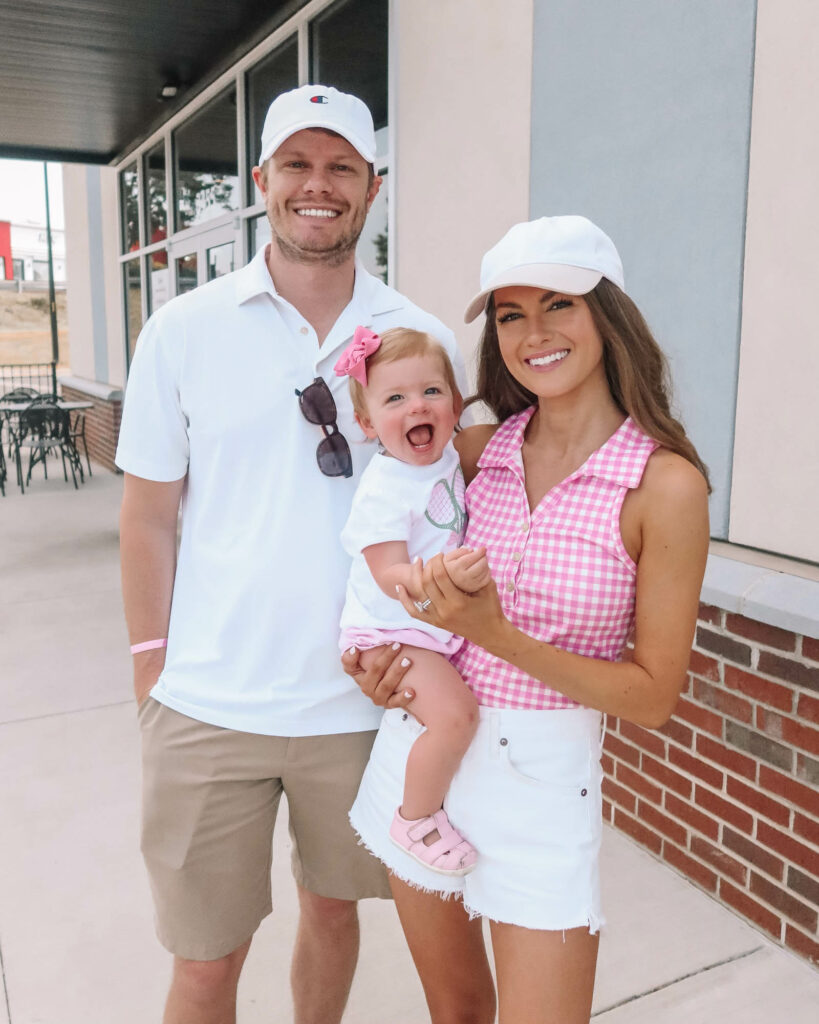 How adorable is this checkered tank from Pink Lily?! Between the pink and white pattern, the collar and the buttons this is the ultimate girly, preppy and fun tank top and I am here for it! Plus, it's perfect for summer because the fabric is really lightweight and breathable so you're sure to stay cool on those sweltering summer days. I paired it with white denim shorts here, but I think it would also be so cute with a white miniskirt as well as a white pair of pants and some wedges!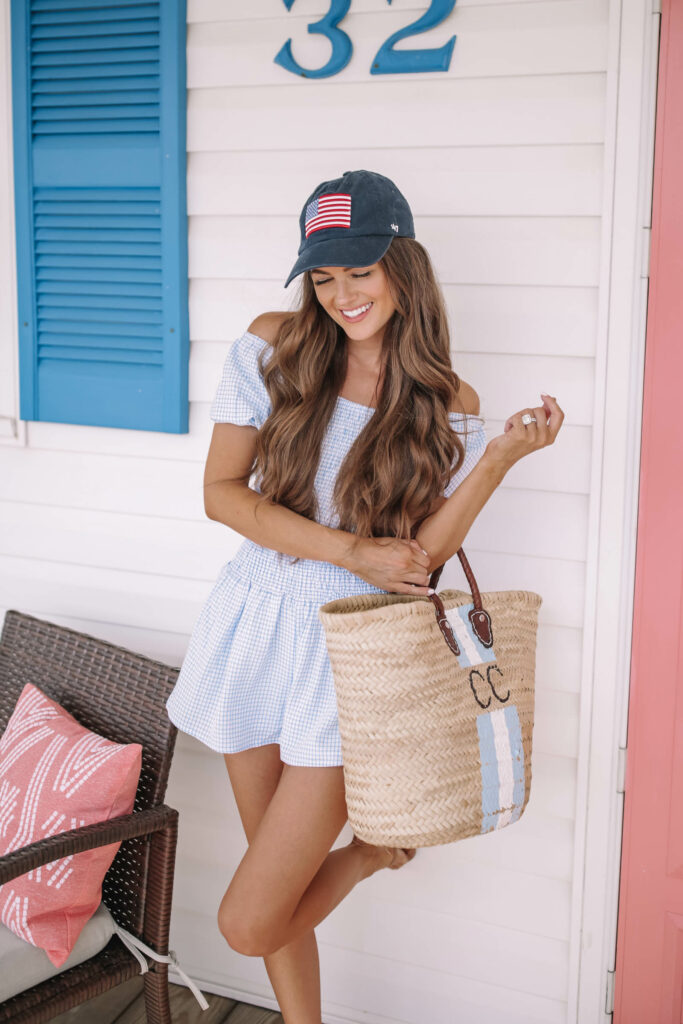 I'm in love with this blue and white gingham set from Pink Lily!! It just screams summer to me! I love the puff sleeves of this off-the-shoulder top and it's perfectly cropped so not too much skin is showing. The high-waisted shorts have a smocked waistband that is super flattering and they're lined so they aren't see through at all. I wore both items together in this picture but I think they would also look great separately. The top would look really cute paired with white shorts or denim shorts and the shorts would look really pretty with a white tank or blouse. Plus, this set is also really easy to dress up with some wedges and pretty earrings or dress down with some sneakers and a ball cap! I also think it would be the perfect outfit for July 4th!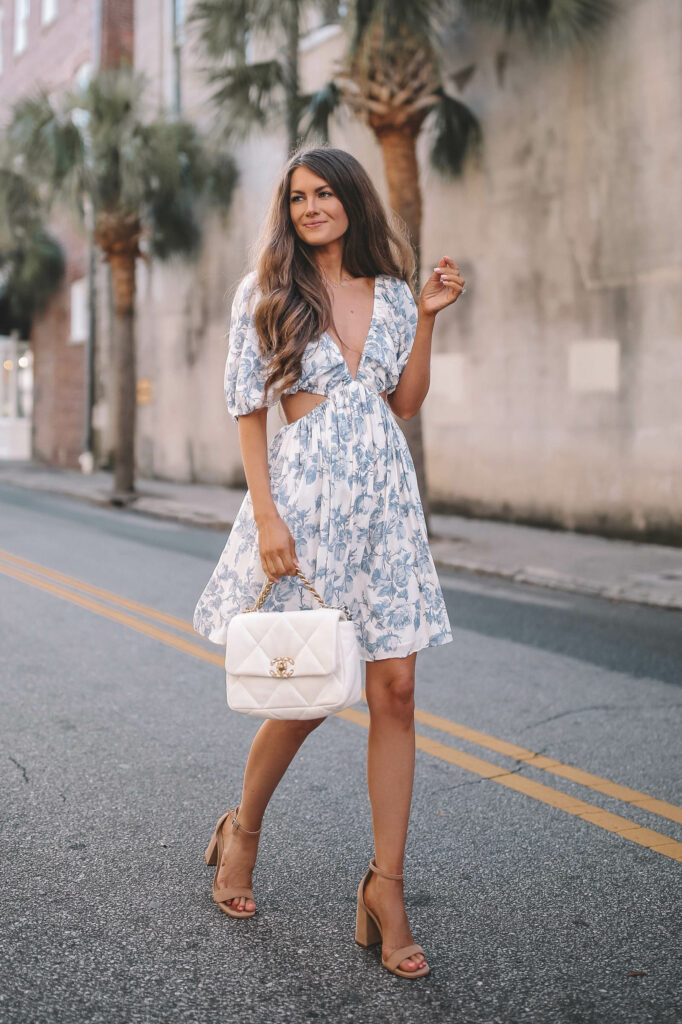 This gorgeous dress had made the best sellers list once again! I'm not at all surprised though because it is such a dreamy dress! The colors are so pretty and the way it drapes couldn't be more flattering. You could definitely wear it as a wedding guest or on a fancy date night! I am wearing a size 2, and the back is adjustable for the perfect fit. And I've got good news… it's on sale for 40% off right now!! You can get it for 40% off here, at Nordstrom, as well as here, at Saks Off Fifth. If you can't find your size at one of those retailers, it's fully stocked here, at Revolve!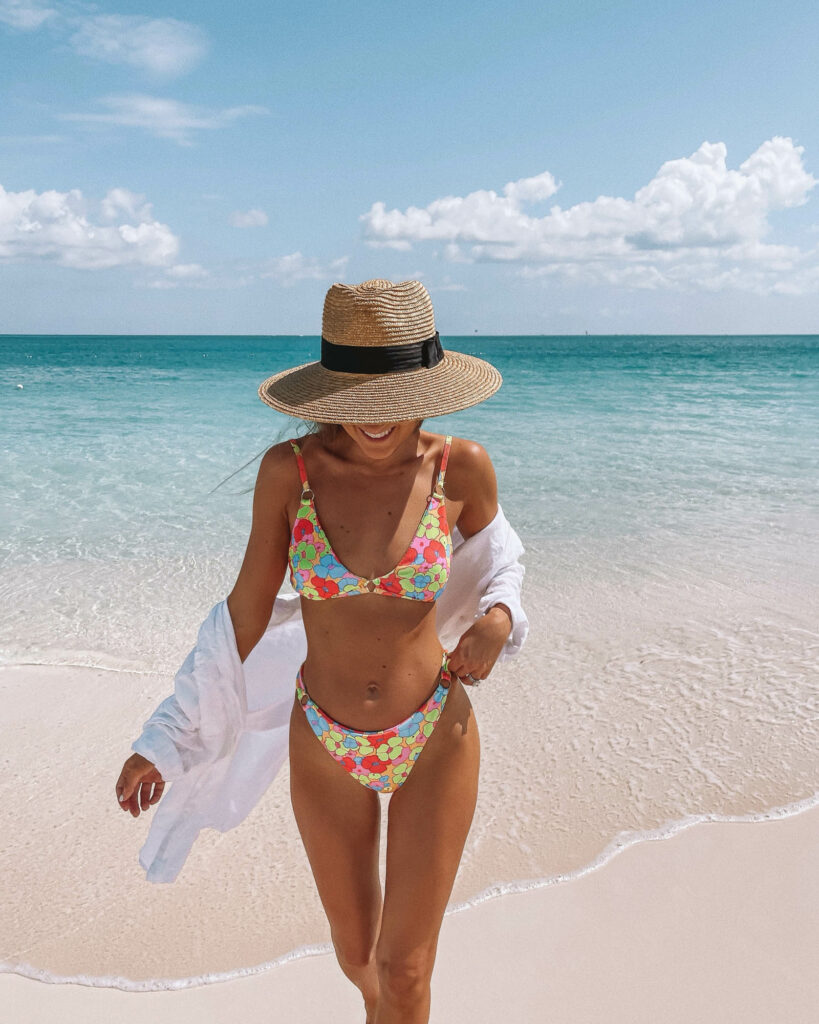 I wore this bikini in Turks this past month and I fell in love with it! I might even go as far as saying that it's THE best Amazon bikini find ever!! The colors are so fun and summery and it makes your tan really pop! Plus the material is good quality and the fit is very flattering. And the best part is – it's under $30! I also found this similar bikini, which is a slightly different style but has the same pretty pattern!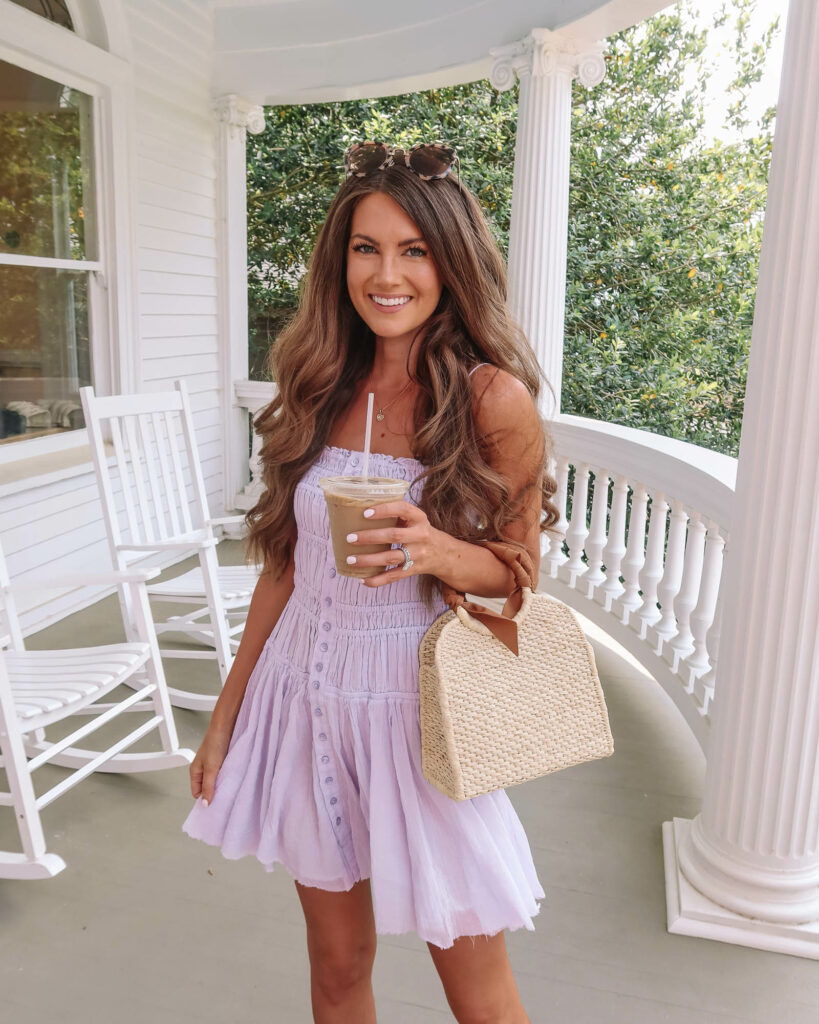 This Free People smocked dress is the perfect thing to wear on a sweltering summer day. The material is nice and light and it's super fun to swish (you know, swish the skirt around!). I wore it with some espadrille platform wedges but I think it would also be cute with tennis shoes or flat sandals. I love this dress so much that I have it in two colors! Nordstrom is almost completely sold out of every color of this dress, but I found the violet and white fully stocked here and the "Sienna" and white fully stocked here.