Hey bloggy friends!
Tonight, I must enlist your help in a decision I have to make (but it's a fun one, I promise).
I am a bridesmaid in my cousin's wedding on Saturday! I have a hair appointment that morning and the bride has requested that all of her bridesmaids get updos. Well, that's where my dilemma comes in. I'm as indecisive as they come! I have been searching the internet for days trying to find an updo that I love…
The good news: I've narrowed it down to three choices. If I share them with you, could you help me out? I trust yall's judgement 🙂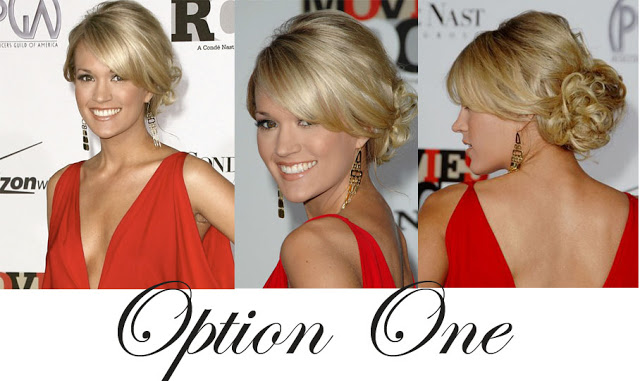 Carrie Underwood has always been a style-idol of mine. With this style, I love the little "pouf" in the top and the pretty curled bun.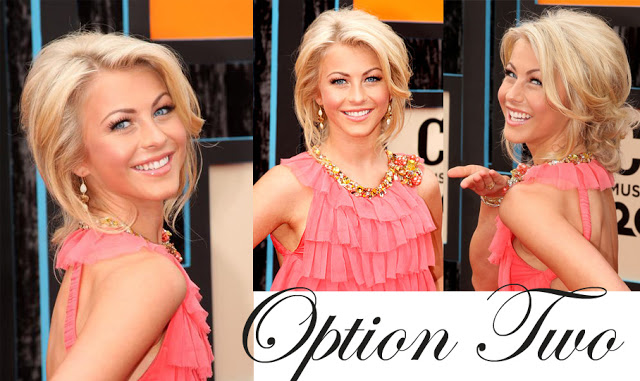 Julianne Hough is too cute! I love how fun this look is. Some might call it "messy," but I actually really like the loose tendrils that frame her face.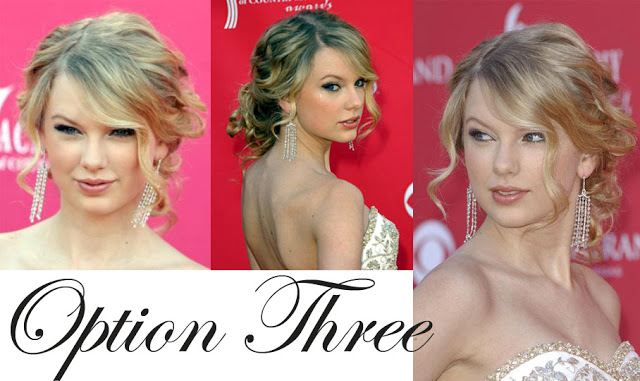 My hair is naturally curly like Taylor's, so for this look all the hairdresser would have to do is take a curling iron to it and pin it up. I'm in love with this updo as well!
So now the question is, which one is your favorite?? Aka, how should I get my hair done for the wedding Saturday?
Apologies, I just now realized that all three are blonde country music artists. I wonder what that says about me! 🙂
Thanks so much!!
Love, Caitlin