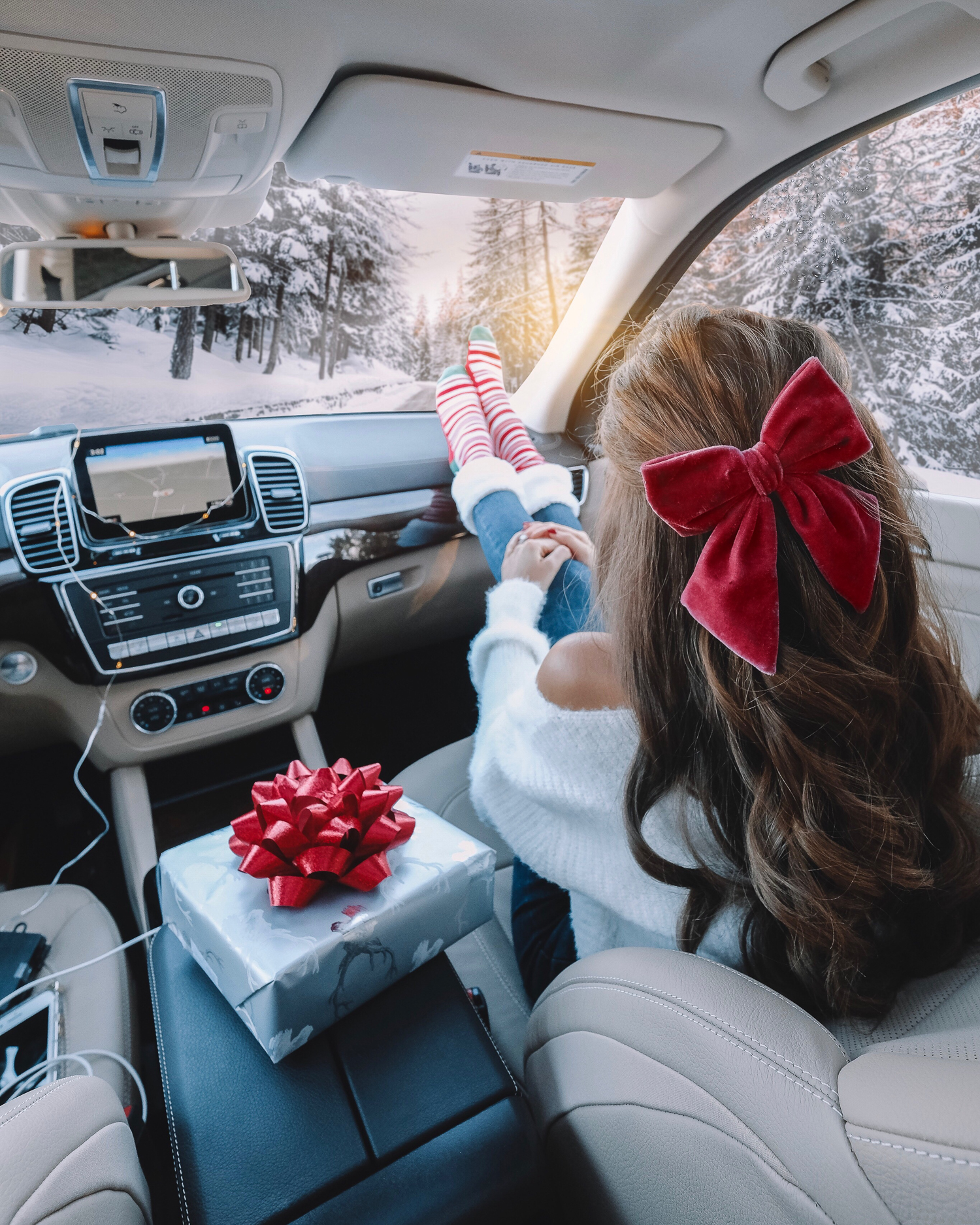 Good moooorning! Quick question, how many of you guys have Christmas shopping left to do? I am such a procrastinator and *usually* am running around doing all of my shopping at the very last minute! I was so happy because I thought I was all done with my shopping, then last night I realized that I wasn't – I am actually headed to Charlotte to NORDSTROM today to finish up my list! For those of you who don't live by a Nordstrom, I put together a little last-minute gift guide – all of these items are from Nordstrom and are GUARANTEED to arrive by Christmas Eve if you order today!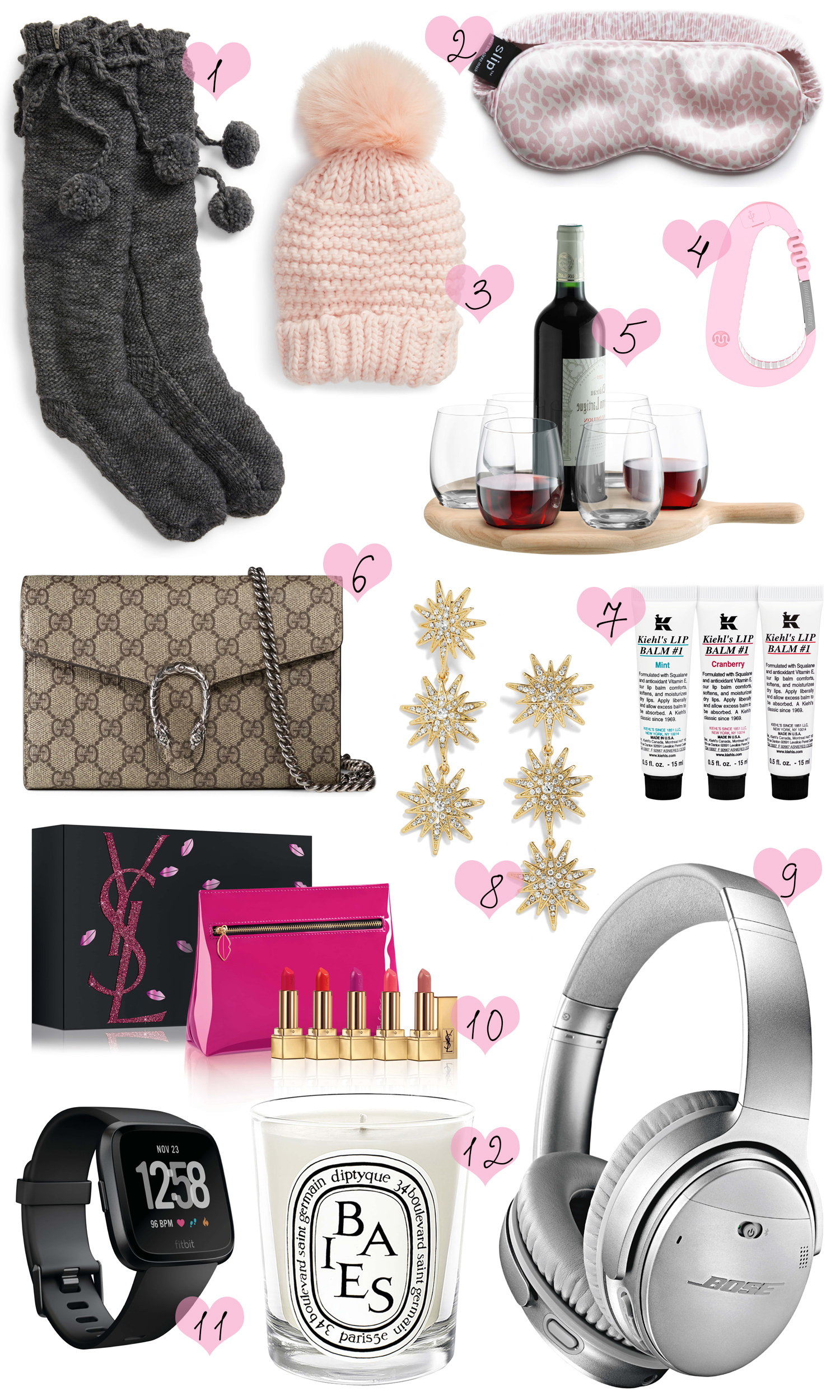 A few things I want to point out – this beanie has soft fleece on the inside and is SOOO warm! I own it in the pink color (you've probably seen me wear it on Instagram!). This hook is a portable charger and is great for all girls – it can really attach to anything – a stroller, your handbag, luggage, etc. and will charge your phone anywhere and anyplace. I am always running out of phone battery while I'm out running errands so this is a must-have! If you need a generic gift for someone you don't know very well, they are guaranteed to love this diptyque candle in the scent "Baies." It is truly a beautiful and unique scent, and a universal one – everyone I know loves it! And lastly, if you're shopping for the girl who already has everything fashion/beauty related, why not get her some tech? I own both a fitbit and these noise-cancelling headphones and would be lost without them – I didn't even know I needed them, until I had them!
Nordstrom is truly a one-stop shop for gifting: they have everything you could ever imagine for your girlfriends, neighbor, husband, mom and dad, beauty queen, best friend + all those people and more. They are also offering FREE SHIPPING that is guaranteed to get here by Christmas Eve – with free returns (no minimums). And if you're still in need of gift ideas, check out the Holiday Gift section of their site for curated gift guides at different price points. You really can't go wrong!
*Thanks to Nordstrom for sponsoring this post