The July Best Sellers list is one of my favorite of the whole year because it is filled with amazing NSALE finds! You all picked the best of the best to buy from the sale this year! This list is full of some gorgeous pieces that are still pretty well stocked, so if you haven't snagged them yet you still can before the sale ends on Sunday.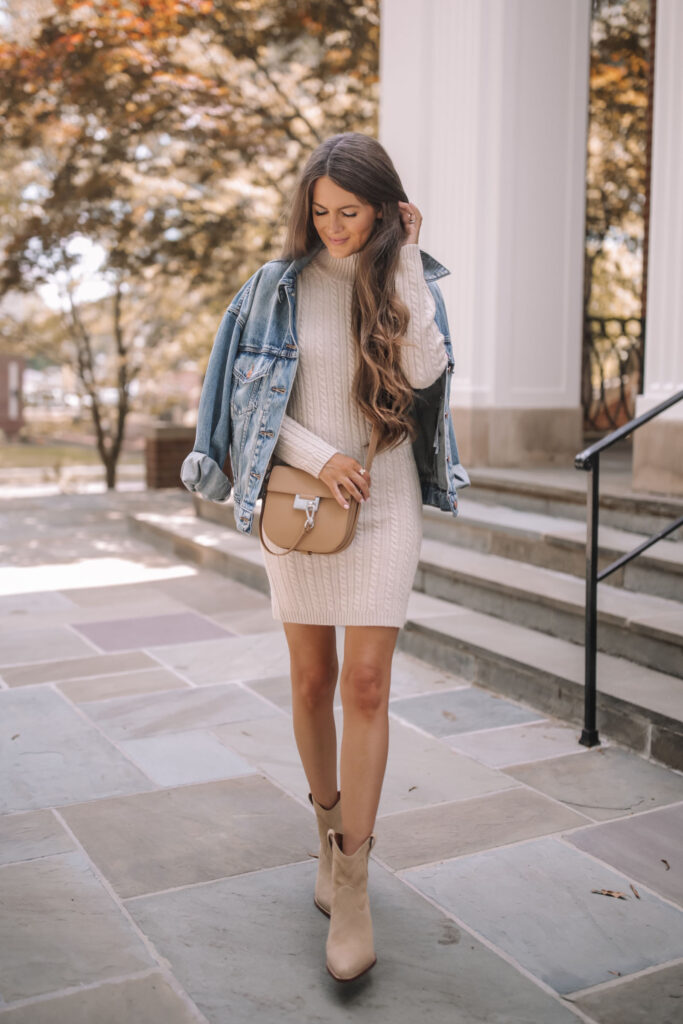 I didn't buy many sweater dresses from this year's Anniversary Sale, but this one is one of my favorite pieces that I got from the entire sale! It's such a classic piece to add to your fall and winter wardrobe. The is so versatile and cable stitching is so cozy. It can be worn with booties and taller boots. Plus it will look great layered under wool coats when it gets super cold this winter!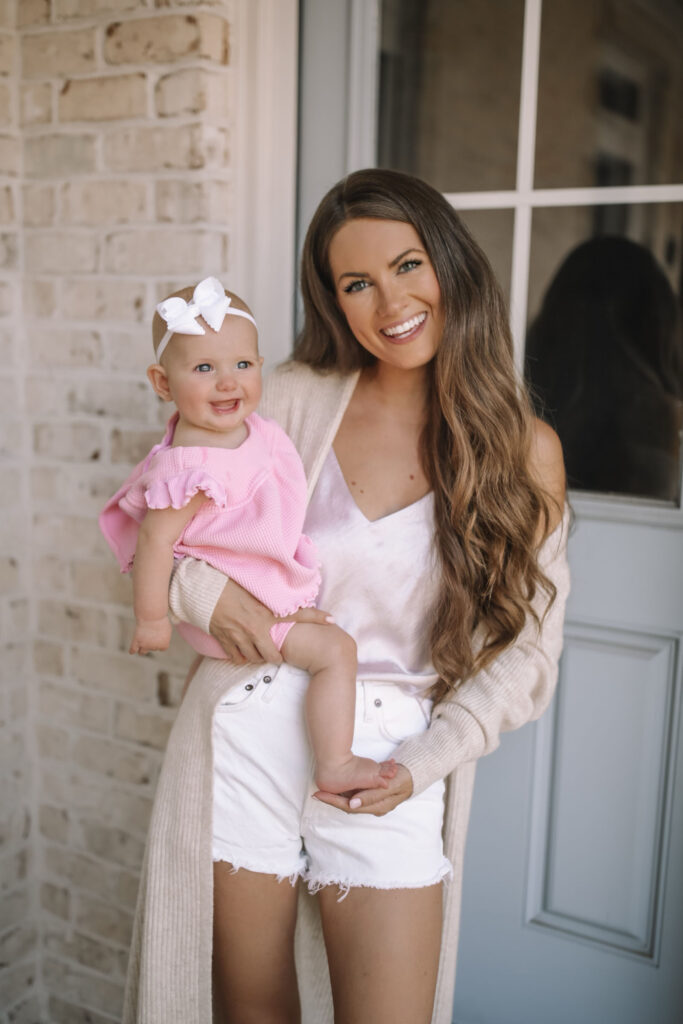 Fall is all about layering and this is the perfect satin cami to layer with as you put together your fall outfits. It looks great under cardigans and blazers. Plus you can wear it on its own right now while it's still warm outside. The quality is superb and it's available in ivory, black and a gorgeous shade of lilac.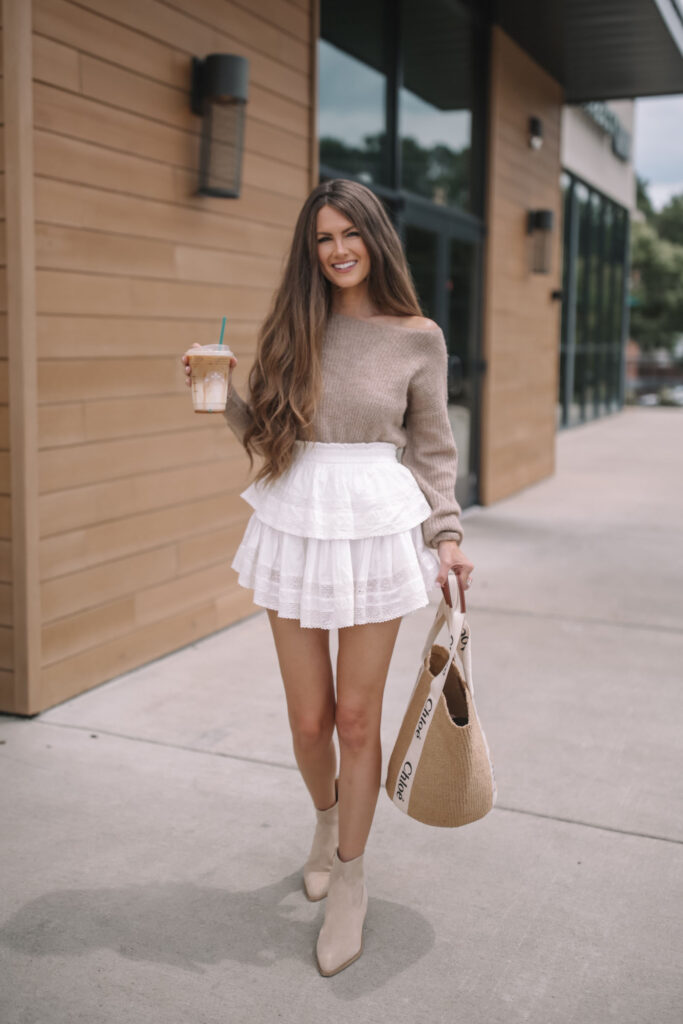 This sweater just screams fall to me! The color is like a cozy cup of coffee with the perfect amount of cream! It's warm, but not too warm if you wanted to wear it now with some shorts or a miniskirt for a cute transitional look. It's a boatneck style sweater, but it's roomy enough that you can also wear it off-the-shoulder.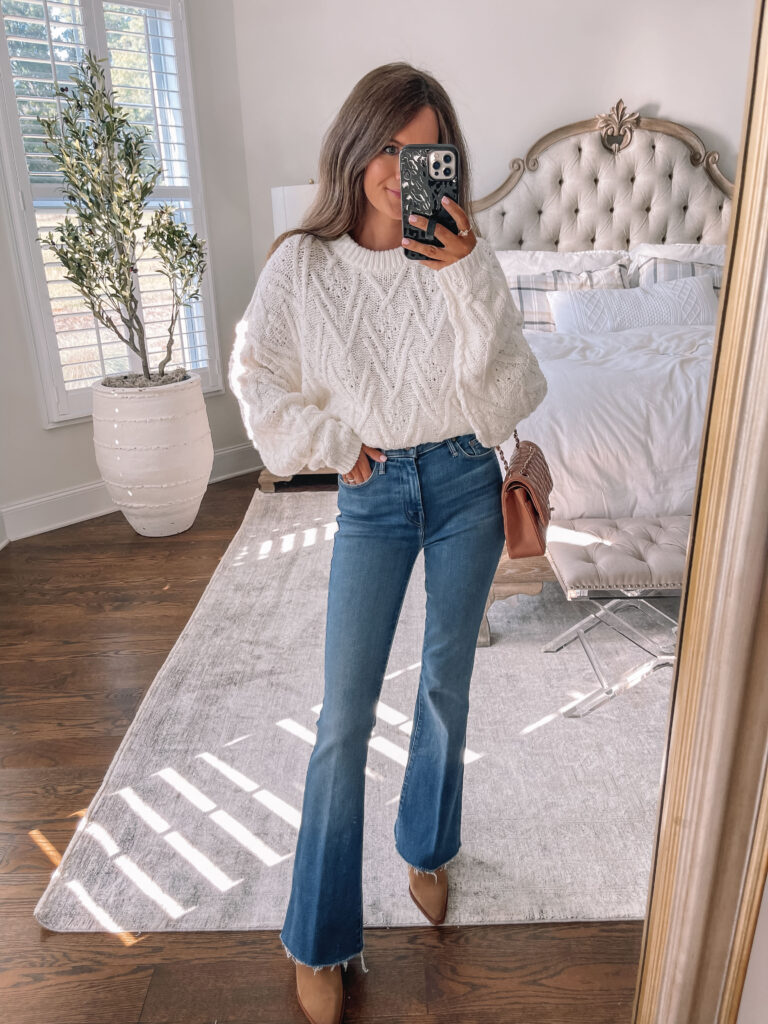 I'm always so excited for the Free People sweaters in the Nordstrom Anniversary Sale! This one comes in five different colors and is marked down to less than $100. In true Free People fashion, this sweater is super high-quality. I love the chunky knit detailing! The "ivory" color is not too white and not too ivory – it is a beautiful color. I also go this in "pink frosting" and sized up to a small in order to wear it as a dress.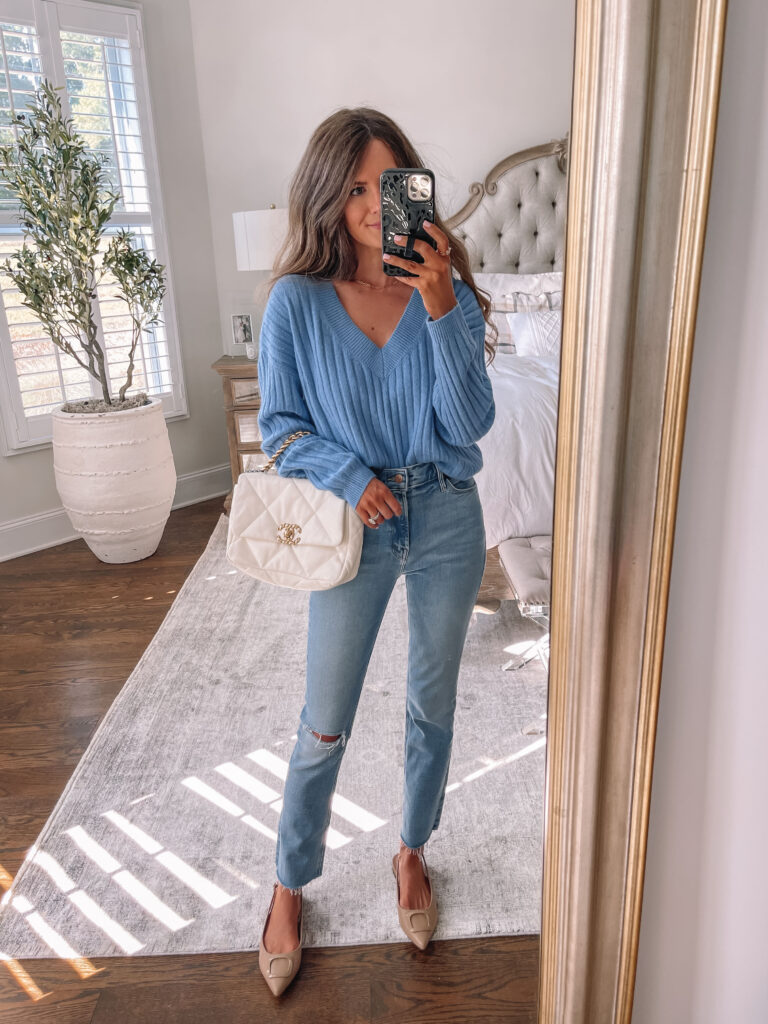 This is one of those items from the NSALE that is just so good that I had to get it in two colors! I have the grey and the blue, but it's also available in ivory and tan. It's such a classic fall sweater and the quality is great. The v-neck is really flattering and the wide ribbing really elevates this staple piece. Plus it's only $40 right now, so if you need a new classic sweater, make it this one!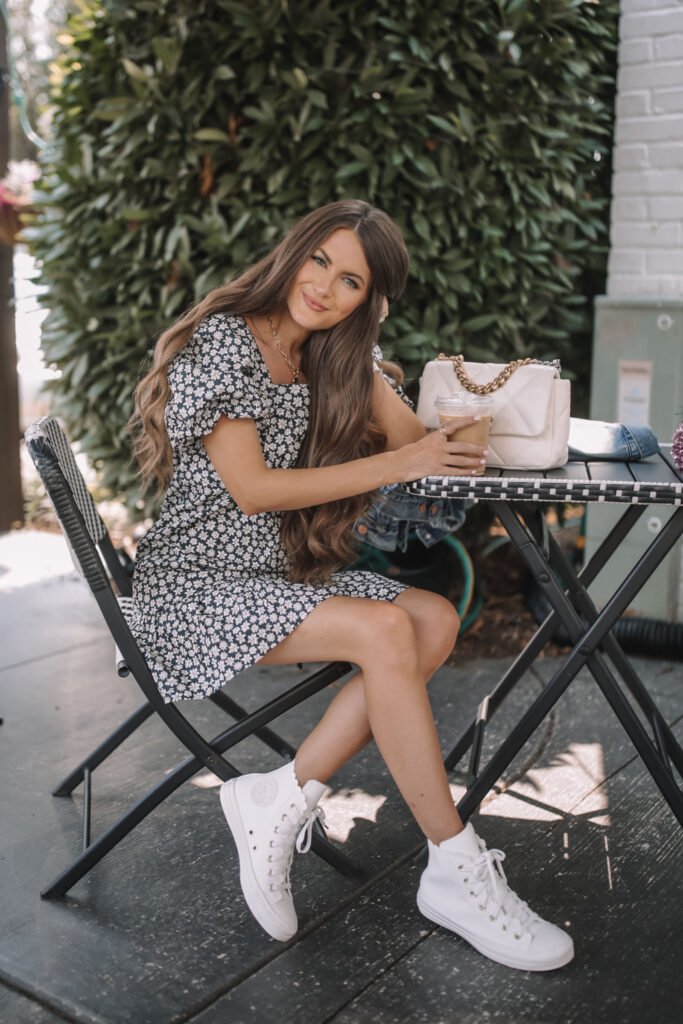 I always try to buy a few NSALE pieces that I can wear now (when it's still 90 degrees outside) and later in the fall- this dress is one of them and I'm so in love with it! The little white floral pattern is just the cutest. Then the puffy sleeves and the ruffle hemline just make it that much for adorable. I can wear it right now with sandal or sneakers, but come fall I will pair it with booties and a denim jacket.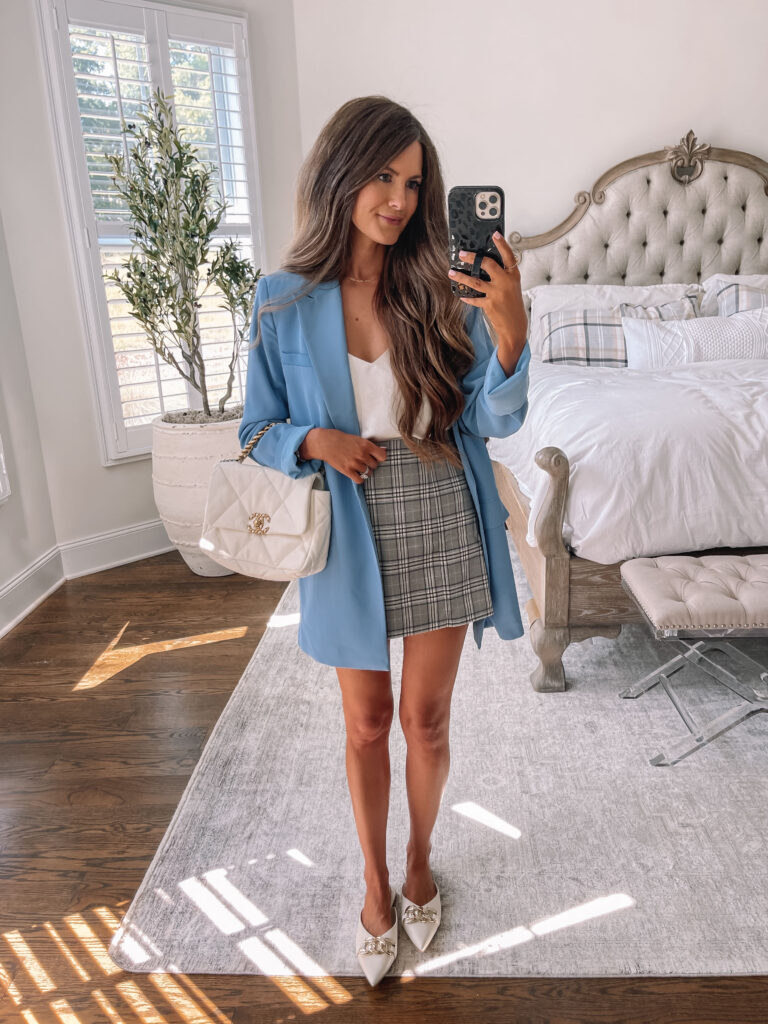 Every fall wardrobe need a great plaid skirt and this one is so cute! I love the unexpected, subtle blue detail. It's such a versatile skirt and the fit is spot on! You can pair with with blazers, cardigans, sweaters and even sweatshirts for a more casual look! It's not too long so you can wear it with flats too.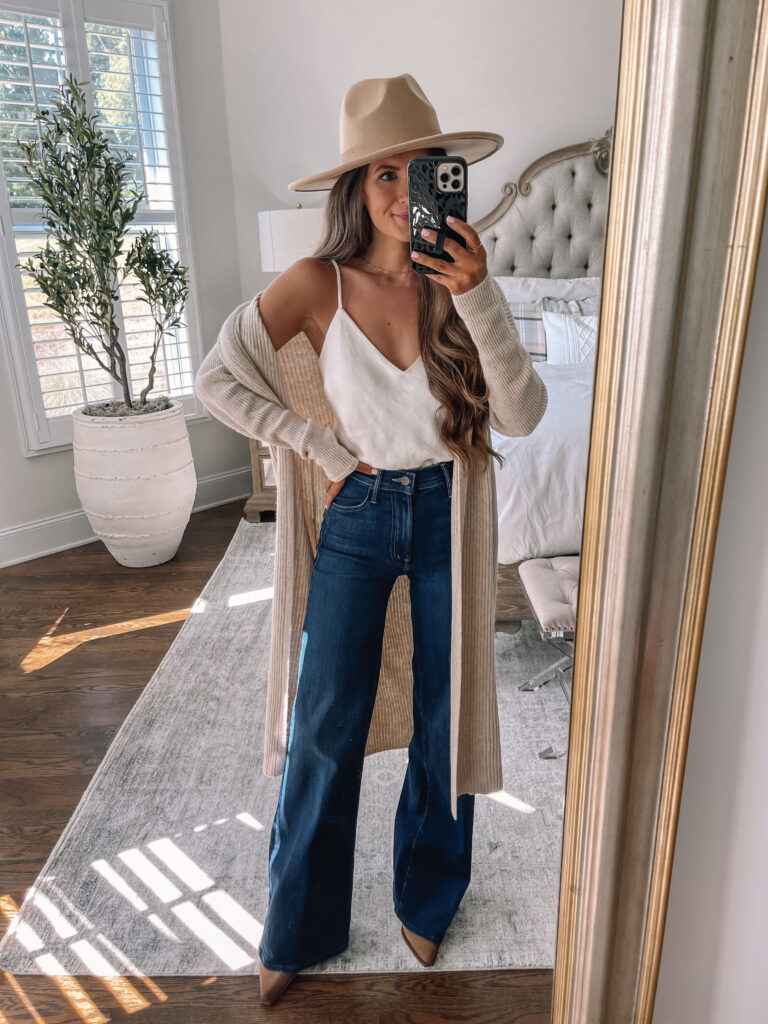 I love this cardigan so much that I got it in two different colors- a unique, gorgeous blue and a classic, cozy beige! This is such a soft and warm cardigan that will keep you comfortable and cozy during those chilly fall days. The length is also perfect and it looks great worn with jeans as well as dresses.
These are my FAVORITE boots from the entire NSALE! They are the perfect color and they go with everything. I keep finding myself reaching for them over and over again to style with outfits. I have to say that they look way cuter in person than they do on the website. So take my word for it and get these to pair with all your cute fall outfits!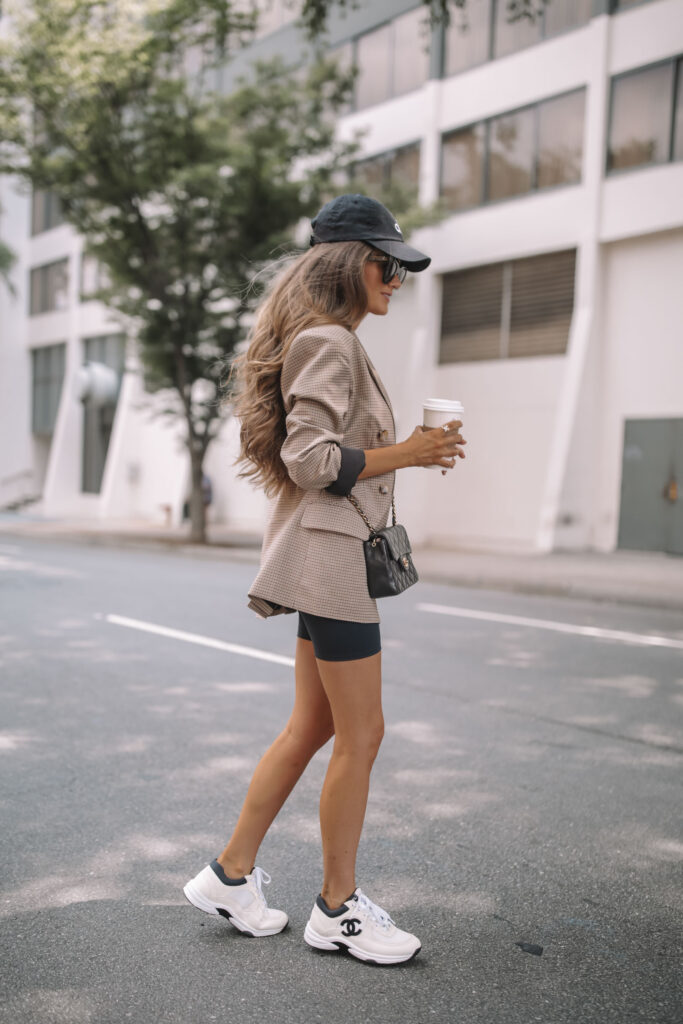 To say that I'm OBSESSED with this plaid blazer by WAYF is an understatement! It's literally the perfect blazer for fall! It's professional and cool all at the same time! You could definitely wear it to the office during the day and then over a little slip dress out at night. I'll be wearing mine all fall and winter too!
Let me know if you have any questions in the comments!