One of my favorite parts of the resort was the colorful flowers everywhere! I wore this dress to dinner the first night… can you spy the little straw huts in the background?
We woke up on the second day and immediately went down to breakfast… we were really tired so we were double fisting both coffee and diet coke (aka "coke lite"!) Then we put on our bathing suits and headed to the beach.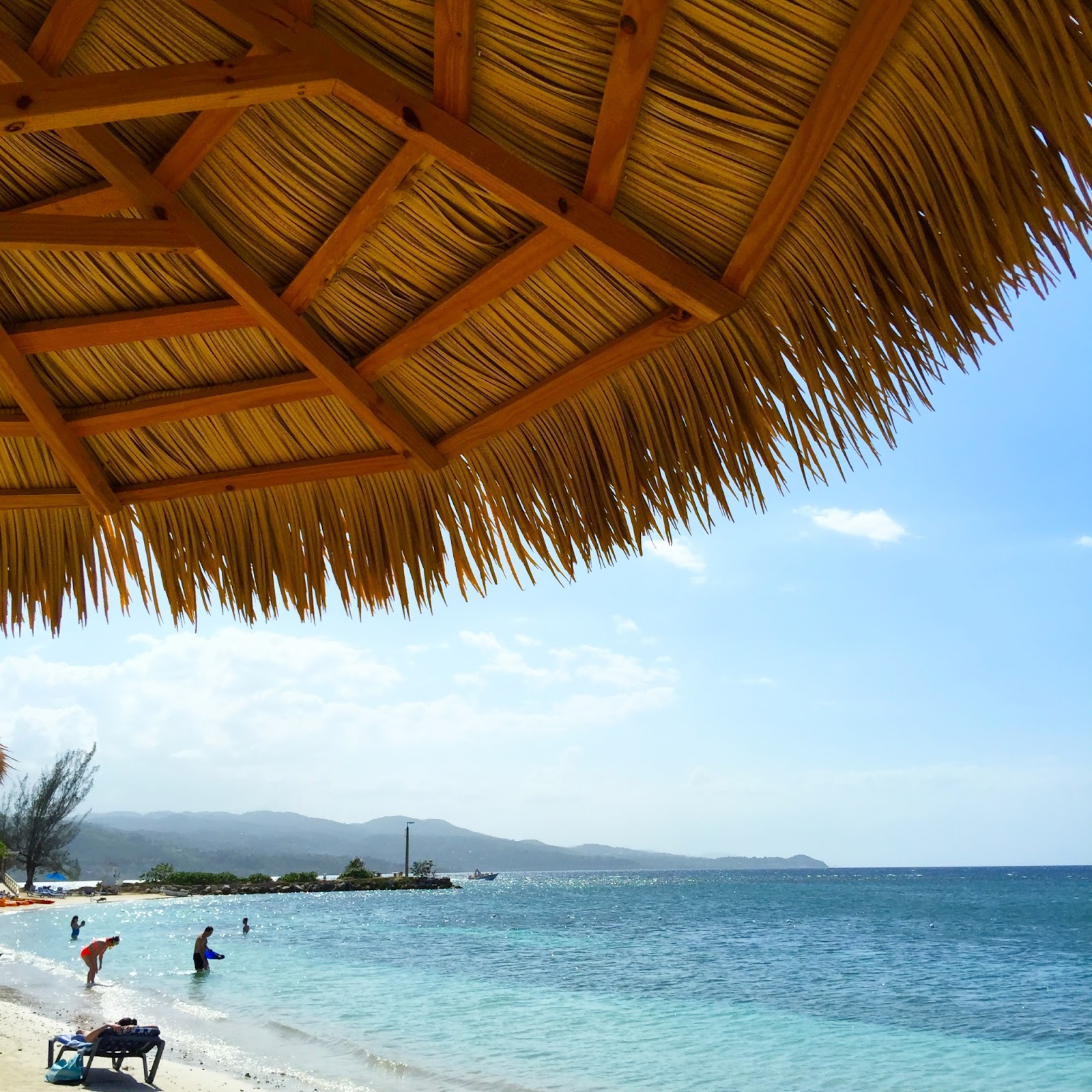 Seriously gorg right?? After laying out, we dressed up for lunch and tried jerk chicken for the first time (which was actually amazing). My lunch outfit is below…
This was my outfit for dinner in Jamaica on the last night… we went to the Asian restaurant at the resort's sister hotel and it was AMAZING. Sweet & sour chicken is my jam! It was also a really sad night because we knew it was the last one!
If you have any questions about Jamaica or the resort, feel free to ask in the comments! It was a wonderful trip… today and yesterday have been cold and rainy in Charlotte so I am definitely missing it! I really can't recommend Jamaica enough… I already want to plan another trip back there.