Happy Monday, lovies!
Just a quick post to say that today happens to be my 23rd birthday! I have always loved birthdays, and my family goes all out for them. I celebrated with my parents and brother yesterday since I wouldn't get to see them today. We went out to dinner and had a fabulous pool day… the ladies in my family sure love our bikinis! 😉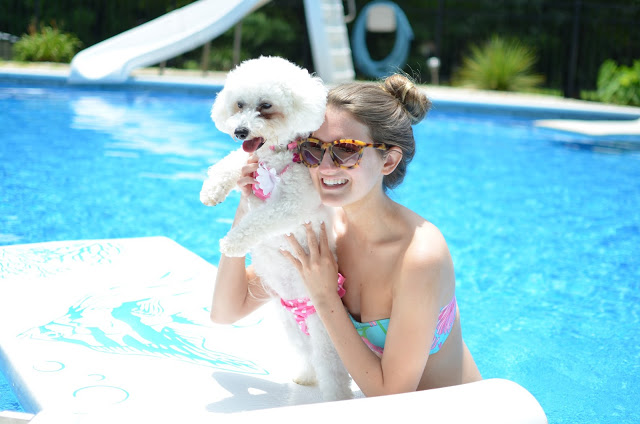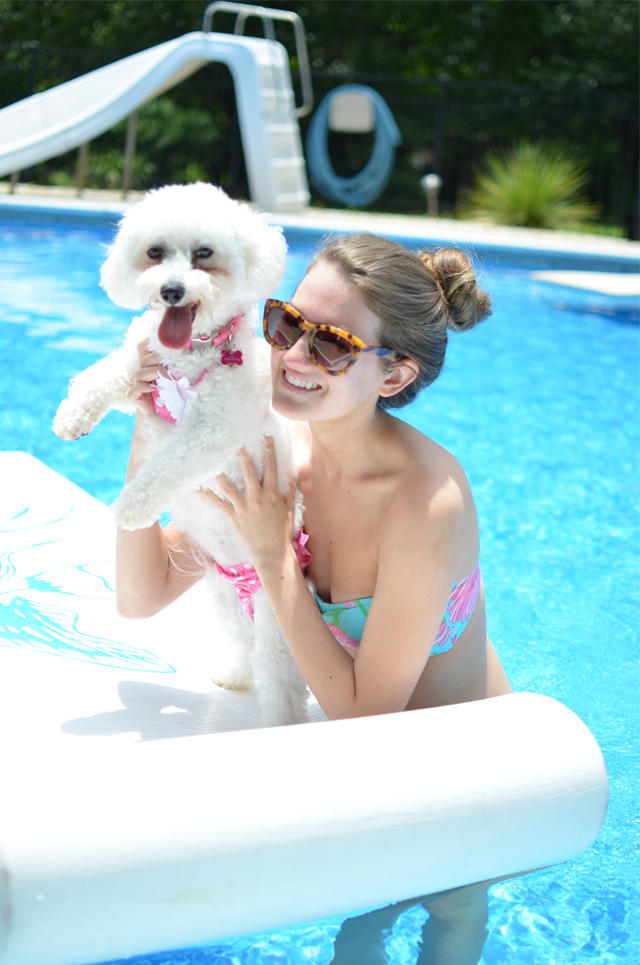 Isn't Lilly (my parents' puppy) adorable?
Tonight I'm celebrating with some friends and a few glasses of wine. Oh and I can't WAIT to show you my birthday dress!
Hope everyone has a great Monday!
Love, Cait