Good morning and happy Wednesday, friends! I thought I'd do a little instagram round-up since it's been a while! I've been getting more emails than usual about sizing so I'm going to try to list all the sizes I'm wearing as well. 🙂
I'm obsessed with this combination – an off-the-shoulder shirt paired with embroidered shirts. It's so flowy and feminine! I can't wait for warmer weather just so I can wear this!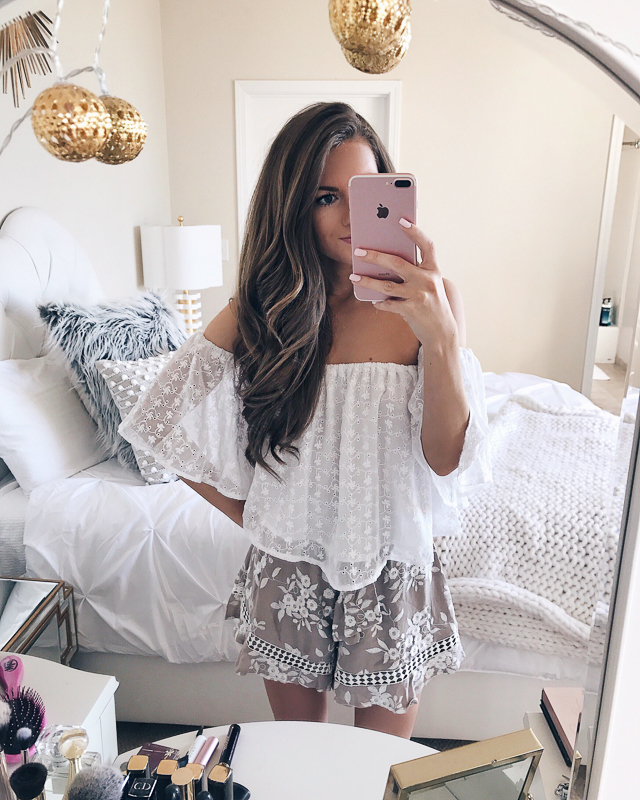 Okay how cute is this "coffee and chill" tee?! That is my life mantra haha.
Running out for ice cream one day last week! I had to size up in this top so that it wouldn't be so short on me. I'm wearing the small. It's so so cute with jeans, and would also be cute with jean shorts!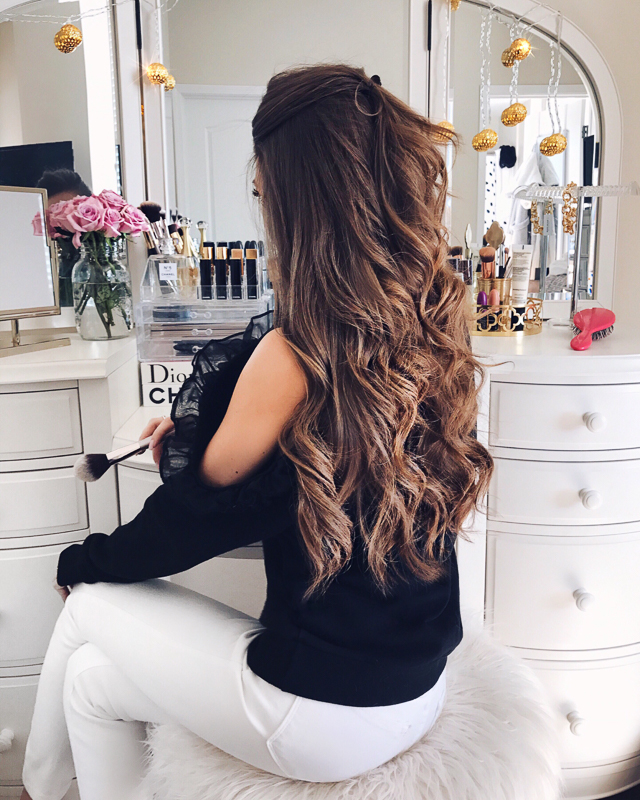 SaveSaveSaveSaveSaveSave