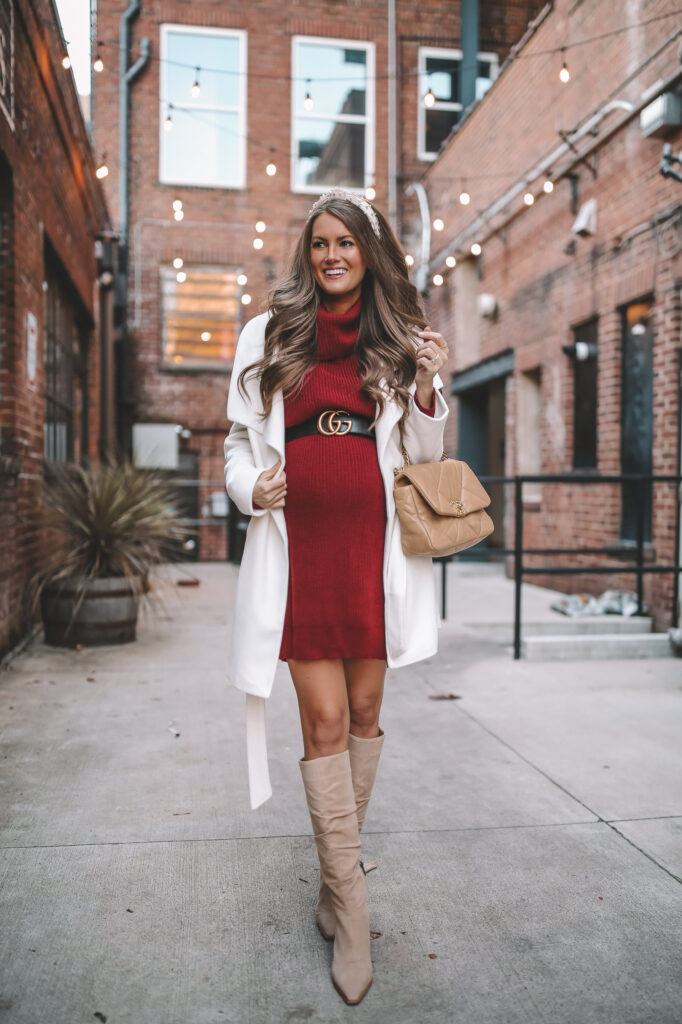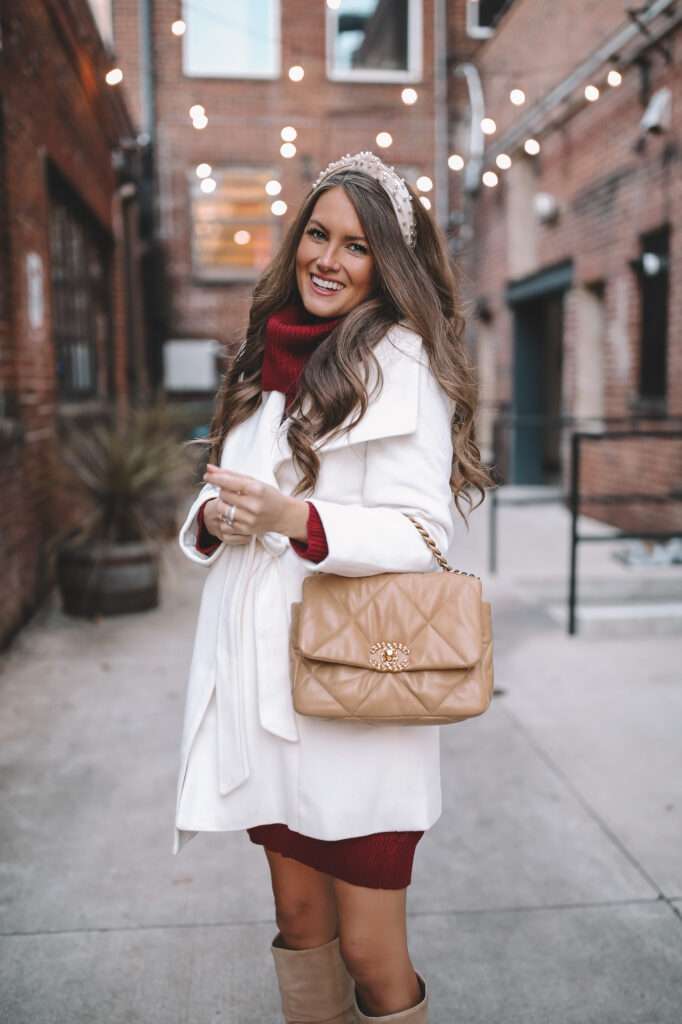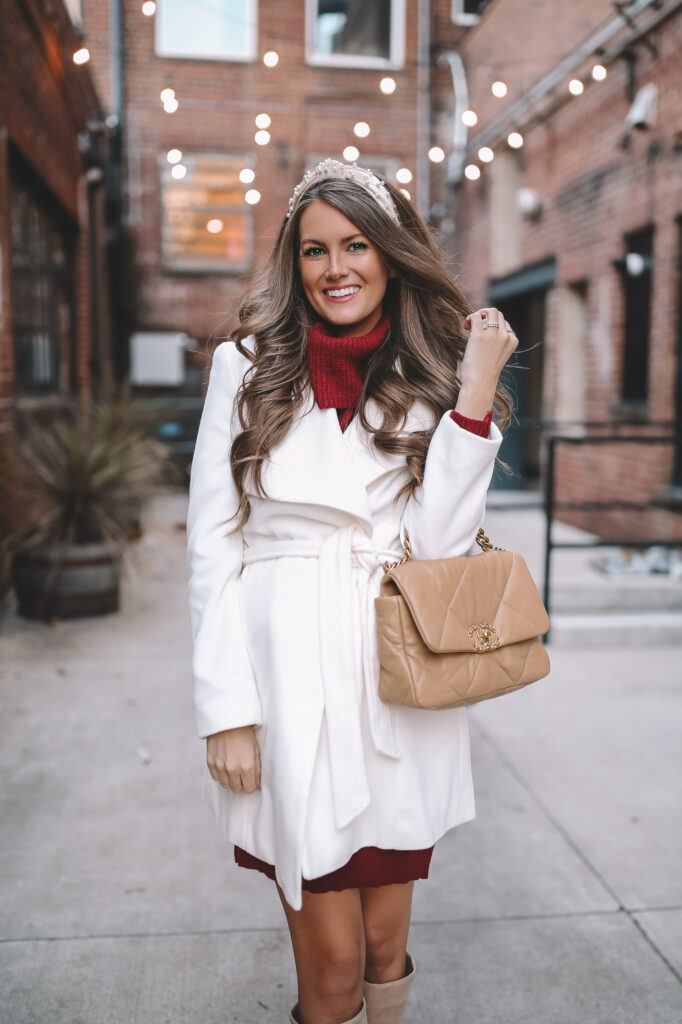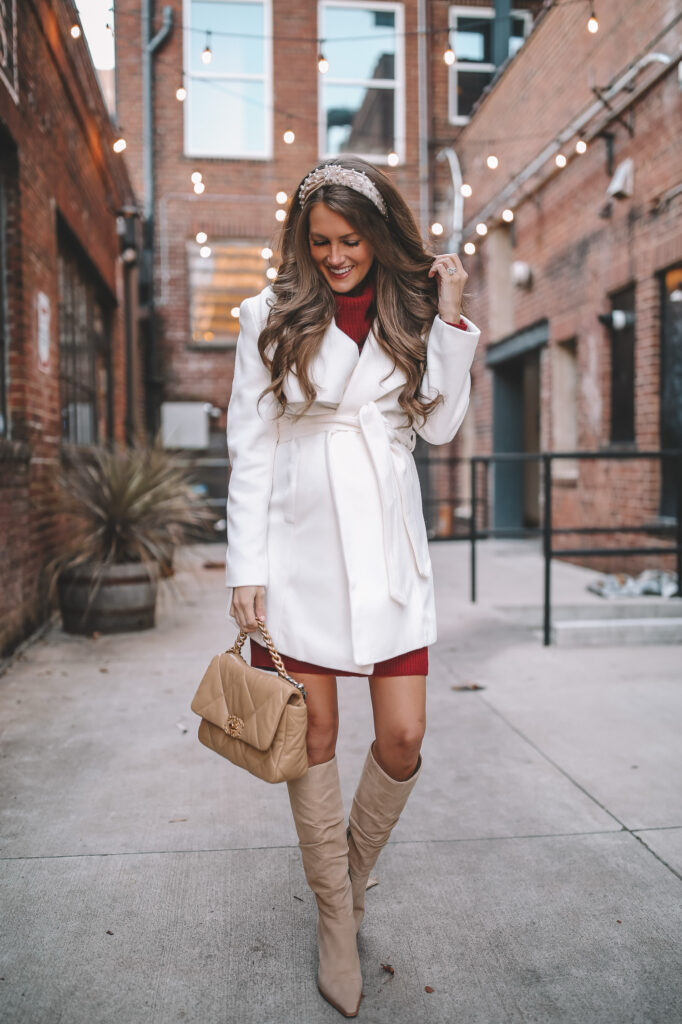 Happy FRIDAY, you guys! I have been in a good mood all week because it's *officially* December and that means Christmas is almost here! We are going all out for Christmas this year, watching holiday movies every night, eating candy cane ice cream, listening to festive music, and more. (Okay, when I say "we," I guess it is mostly just me hahaha. Chris isn't as gung-ho about Christmas as I am!). And what is it about Christmas that just automatically makes your house seem cozier? Maybe it's the twinkling lights or pine-scented candles, but I wish I could capture that feeling all year long.
Anyway, today's outfit is also a holiday-themed, with this Amazon sweater dress (less than $30) and cream coat. I have to say that the coat does fit me a little weird because of my baby bump, haha. I think it would be more flattering if I wasn't pregnant, but I love the color combination together! This time of year, I love an outfit with any pop of red.
This weekend is going to be pretty exciting because Chris and I are leaving on our babymoon! We originally wanted to go to Hawaii but decided against it because of the pandemic, so we are road tripping to the mountains instead. Even though we're staying pretty close to home, we plan to make the most of our trip – we have several wintery/Christmas-y activities planned. I mainly just want to relax and eat really good food! Fingers crossed it won't be TOO cold!
xoxo