HATE IT. Sigh.
Which is why I'm not calling it a "diet"… I'm calling it a "health and fitness plan." Before I begin, let me make one thing clear: I'm not doing this to lose weight.
My healthy eating/workout plan that I put together includes making healthier food choices and incorporating work-outs into my daily routine. My goal is to tone up and feel better in my skin for the start of Fall!
In a separate post, I'm going to cover the fitness aspect of my little plan, but for now, here's some tips to focus on when picking what goes in your mouth.
1. Always eat breakfast
Breakfast jump-starts your metabolism and "breaks the fast" that your body endures from sleeping for eight hours. It also prevents you from overeating throughout the day. You may think that you're "saving calories" by skipping breakfast in the morning but – trust me – you're not!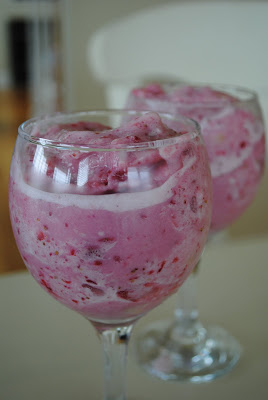 For breakfast, I'll be sippin' on these delicious Yoplait frozen smoothies.

These little pouches come complete with frozen fruit and frozen yogurt chunks. All that's needed is to add milk!
2. Drink water!
It's imperative to stay hydrated, no matter what season it is. Eliminating soft drinks from your diet and drinking water is so much better for you. Drinking water before a meal also fills your belly up, so you're less likely to overeat.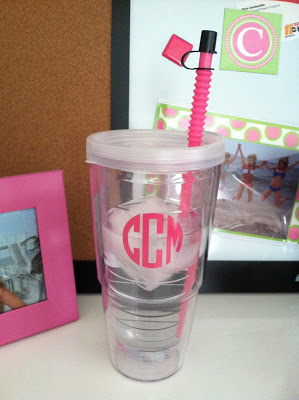 Meet my constant companion
3. It's not about eating less, it's about eating more… of the right foods.
Don't focus on restricting your calorie intake. Instead, you should be focusing on eating more of the right kinds of foods. That means cutting out junk food and processed foods (bye bye Cheez-Its!) and instead, replacing them with fruits and vegetables.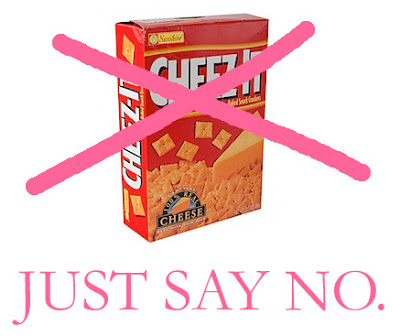 You'd think I was talking about drugs or something…
If you're like me, I get ravenous at night time. When this happens, I'll get cravings for a chocolatey brownie or a big sundae… this is when I reach for fruit, such as a bowl of cut up strawberries, blueberries, and raspberries. They fill me up since they're composed of water, they taste sweet, and I find that after eating them I no longer crave something bad for me.
4. Limit alcohol intake
Most people don't realize just how many calories are in alcoholic drinks. The typical margarita (my favorite drink) contains 300-400 calories. A mixed drink can contain the same amount. However, just because you're trying to be healthier doesn't mean you have to cut out all of the fun!
If you're making your own drinks, try Scales margarita mix! A friend gave this to me for my 21st birthday. It tastes great, and the mix itself has only 10 calories per 8 ounces.
If you're headed to the bar, save calories by ordering a vodka tonic. This is my go-to drink. And tonic water has zero calories!
5. Keep a food diary
This little trick I learned from the one and only…
Carrie Underwood! And look how smokin' hot she is!
Keeping track of what you pop in your mouth all day is important because it makes you conscious of your eating habits.
And finally…
6. It's okay to indulge every now and then!
If you don't, it can lead to overcompensation, in other words, binging. If you're a chocolate lover, have a couple of Hershey kisses after dinner for dessert. I love ice cream. Love, love, love. I'm keeping a box of Skinny Cow ice cream in my freezer to have after dinner when that sweet tooth hits (because believe me, I have a huge sweet tooth!). It's important that you don't ever feel deprived of something you love!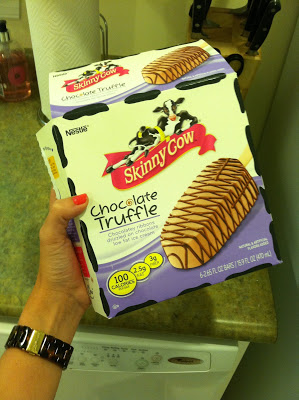 Chocolatey fudge goodness!
So, whaddya say? Make a resolution with me to go into this Fall season healthier and better than ever.
Love, Cait