Happy happy Friday, everyone! I thought I'd end the week by rounding up some of my recent instagram photos (mostly from Charleston) in case you had a question about where anything is from! As always, if you have a question about sizing feel free to ask in the comments 🙂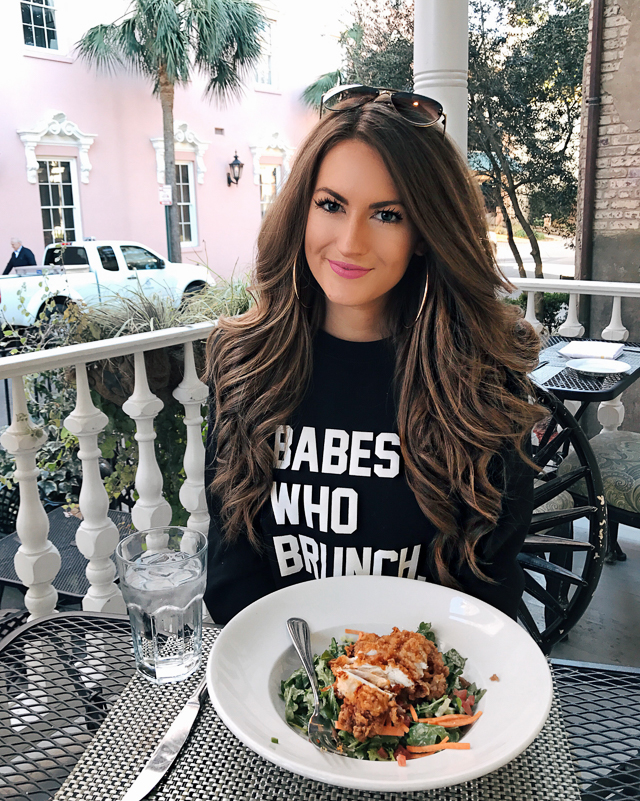 This was the view from our hotel balcony overlooking King Street (where all the shopping is!). Can you spot the gorgeous palm trees lining the street?
Winnie's first trip to Charleston was a success! She is such a good puppy and just sat calmly in my lap the whole time we were taking these photos!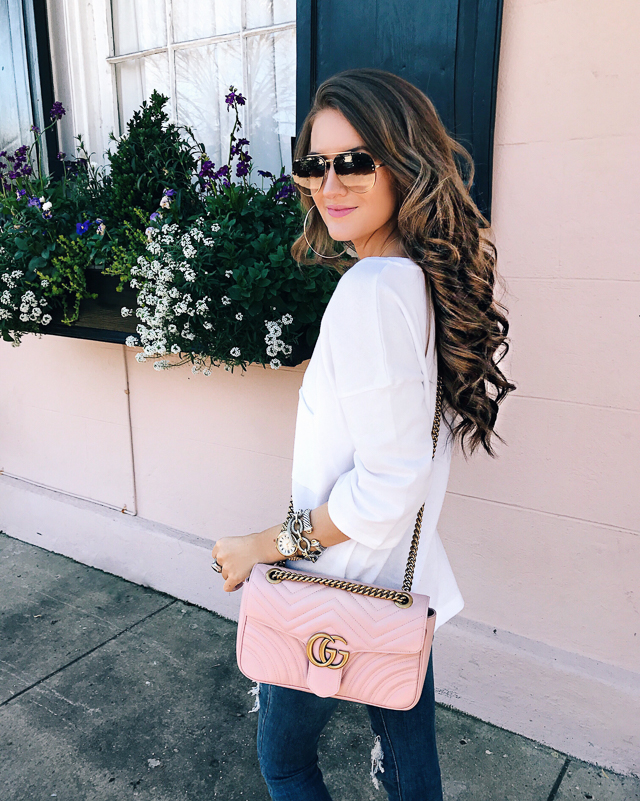 This was taken in Winston the other day while we were out running errands! I am obsessed with Brandy Melville sweaters but I can't find the "Ollie" on her website. That's the one I'm wearing below and it is so so so soft.
You can't see the front of my shirt here – but it says COFFEE in all caps! My one true love 😉
Like I said earlier in this post, I am crushing on baby pink. Here's a pic of my outfit from the other day.