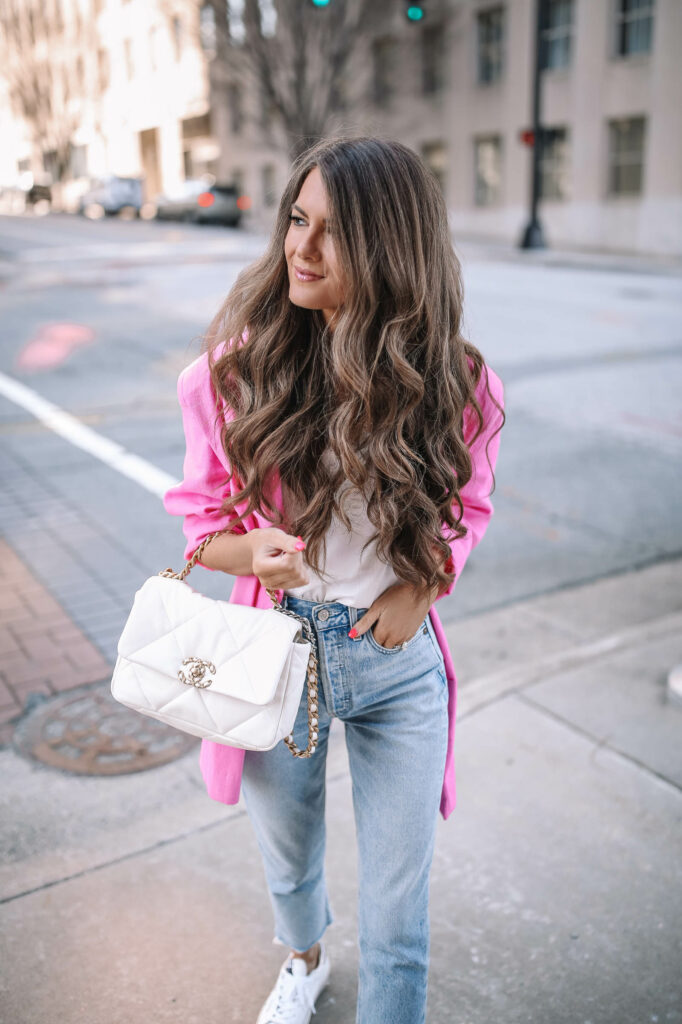 Goooood morning, friends! I have REALLY been loving blazers lately, and this pink one really takes the cake as far as my favorites go. It's perfect for spring, and honestly it's impossible to wear it and be sad at the same time! The pretty pink color is an instant pick-me-up. I also love that it's so versatile – over the weekend, I paired it with the same lace trim cami and a white skort. But I also just really love it with jeans! These AGOLDE Riley jeans are my current favorites because they're somehow trendy and classy at the same time.
Are you guys having a good week? Our weather in North Carolina has been terrible! It is cold, cloudy and has been raining nonstop. We're road-tripping to Charleston next week to try to find the sun! Hehe.
Oh and look out for a fun Trader Joe's post comin' at ya soon!
xoxo