Today's post is a little, err, different, but it deals with something you probably use every day and (if you are like me) are obsessed with: Instagram! Surprisingly, a lot of the emails I receive from readers have to do with photography on my blog or Instagram, so today I'm sharing my tips and tricks for taking awesome Instagram photos. Let me preface this post by saying that almost every photo I post on Instagram is taken with my iPhone (unless it is from a blog post), so you do not have to be a professional photographer to take great Instagram photos, and you do not have to own a nice camera. Let's start with the most important topic…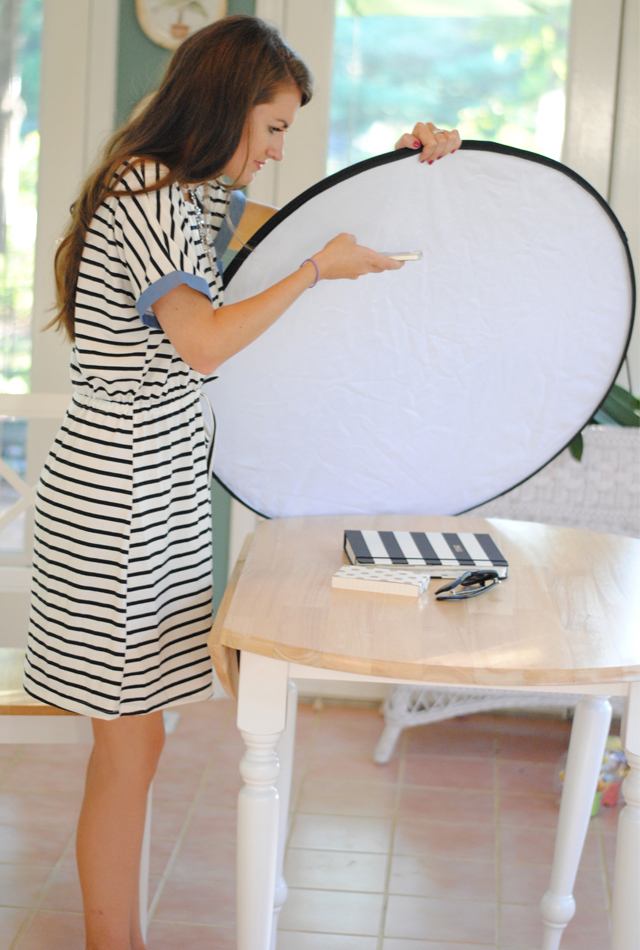 1. NATURAL LIGHTING
Good natural lighting is the single most important part of taking a good Instagram photo. Natural lighting is light that comes from the sun, whereas artificial light is created from lamps and other man-made light sources. While artificial lighting often casts shadows and a dull, yellow light, natural light is, well, natural. If you are taking a photo indoors, make sure that the room has a lot of windows or that there is adequate sunlight in the room. I try to never, ever use artificial light
or
my camera flash for photos. Another tip when taking photos indoors is to use a
light reflector
to bounce light back on the subject to brighten the subject even more (see the above photo for an example of what it looks like!). Light reflectors can help eliminate pesky shadows in your photo.
2. EDITING
There are all kinds of apps out there for editing your photos. There are apps that will add filters, brighten, saturate, add sparkles and much more. My favorite editing app is actually Instagram itself, now that they have added the tools function. Below is the unedited version of my photo. It already looks pretty good, because I took it in a room with a lot of natural light and used the light reflector to eliminate most of the shadows.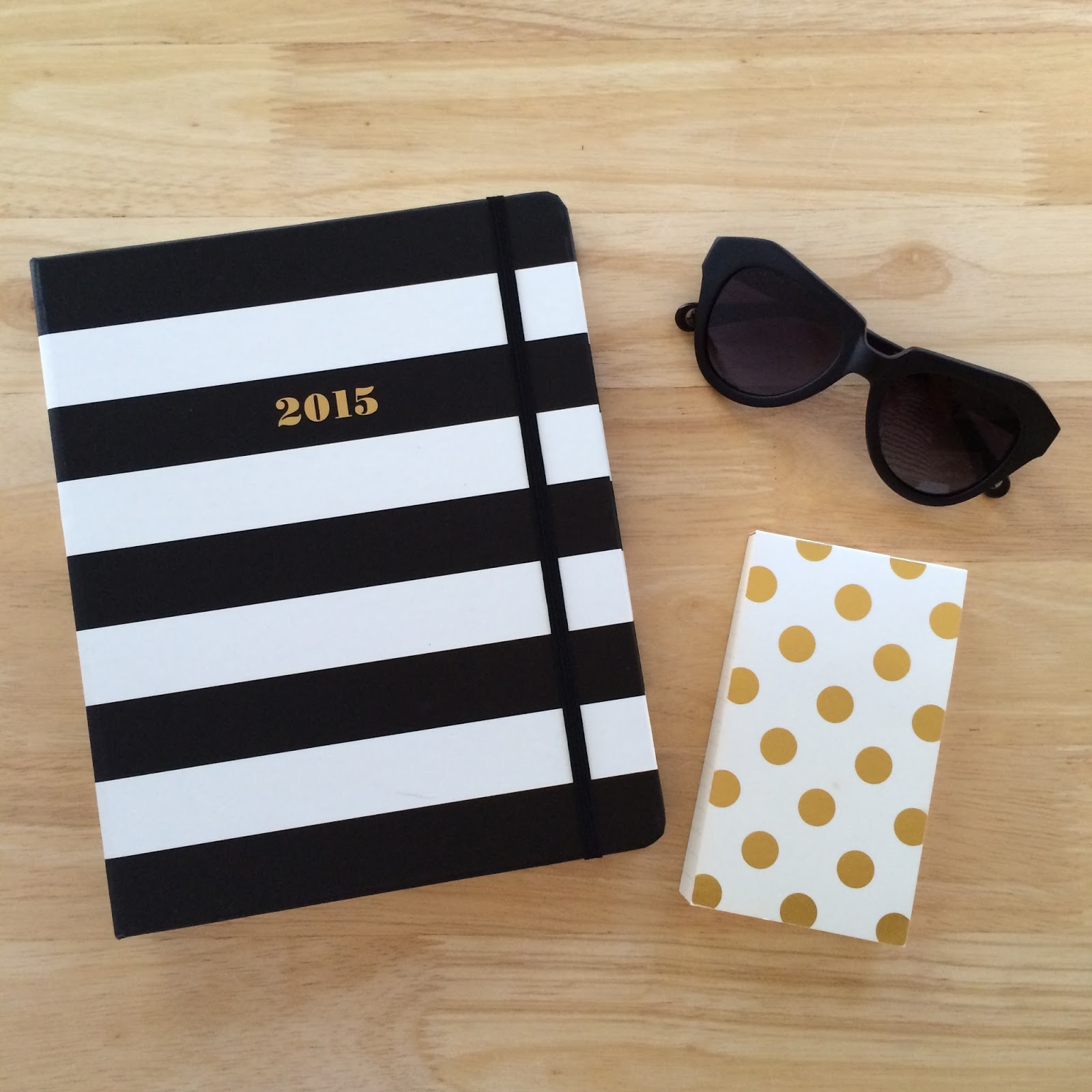 In the Instagram app, I use the "tools" section to increase both the saturation and the brightness. Here's the finished result, slightly brighter and more vibrant than the original pic. (Fun fact: I actually don't ever use Instagram filters on my photos. I usually just increase the brightness and saturation in Instagram, and then post it!)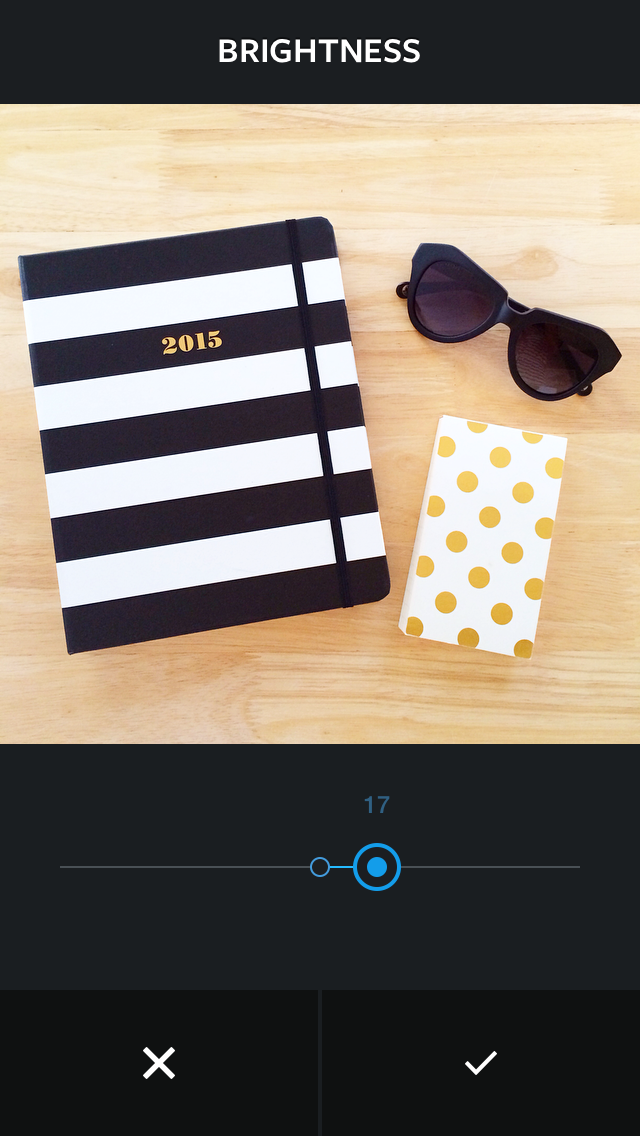 When you aren't able to get good lighting in a photo, editing can make all the difference in the world. In these photos, Chris and I were having trouble getting adequate lighting. Our photo was too dark in the shade, but in the direct sunlight we had terrible shadows on our faces.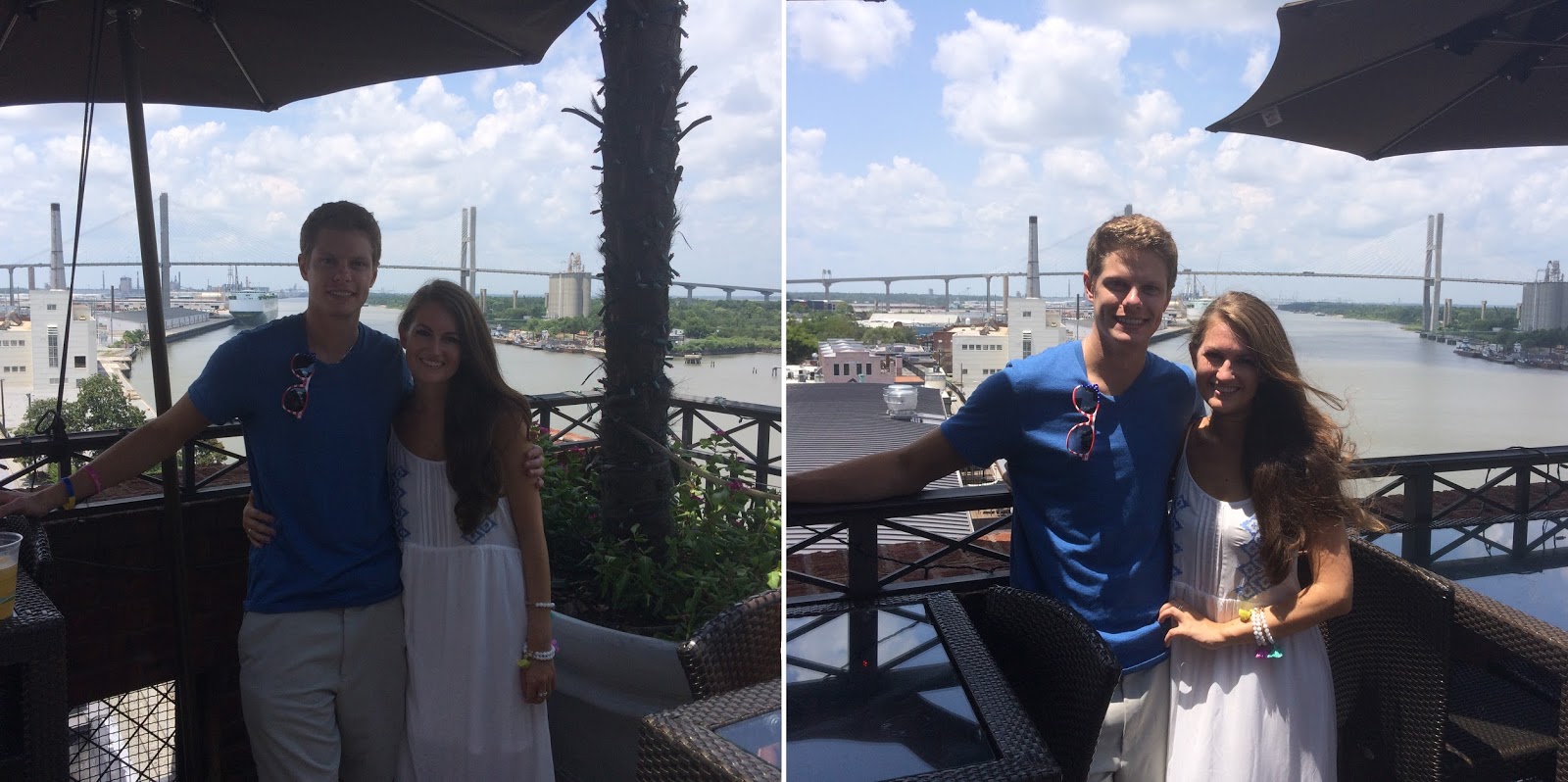 Using
Snapseed
, I was able to edit the above left photo to look somewhat decent by increasing the saturation, brightness and ambiance. Snapseed is a cool app because you can choose specific parts of the photo you want to edit. It's my favorite editing app and its's free! (Thank you to
Krista
for showing it to me.)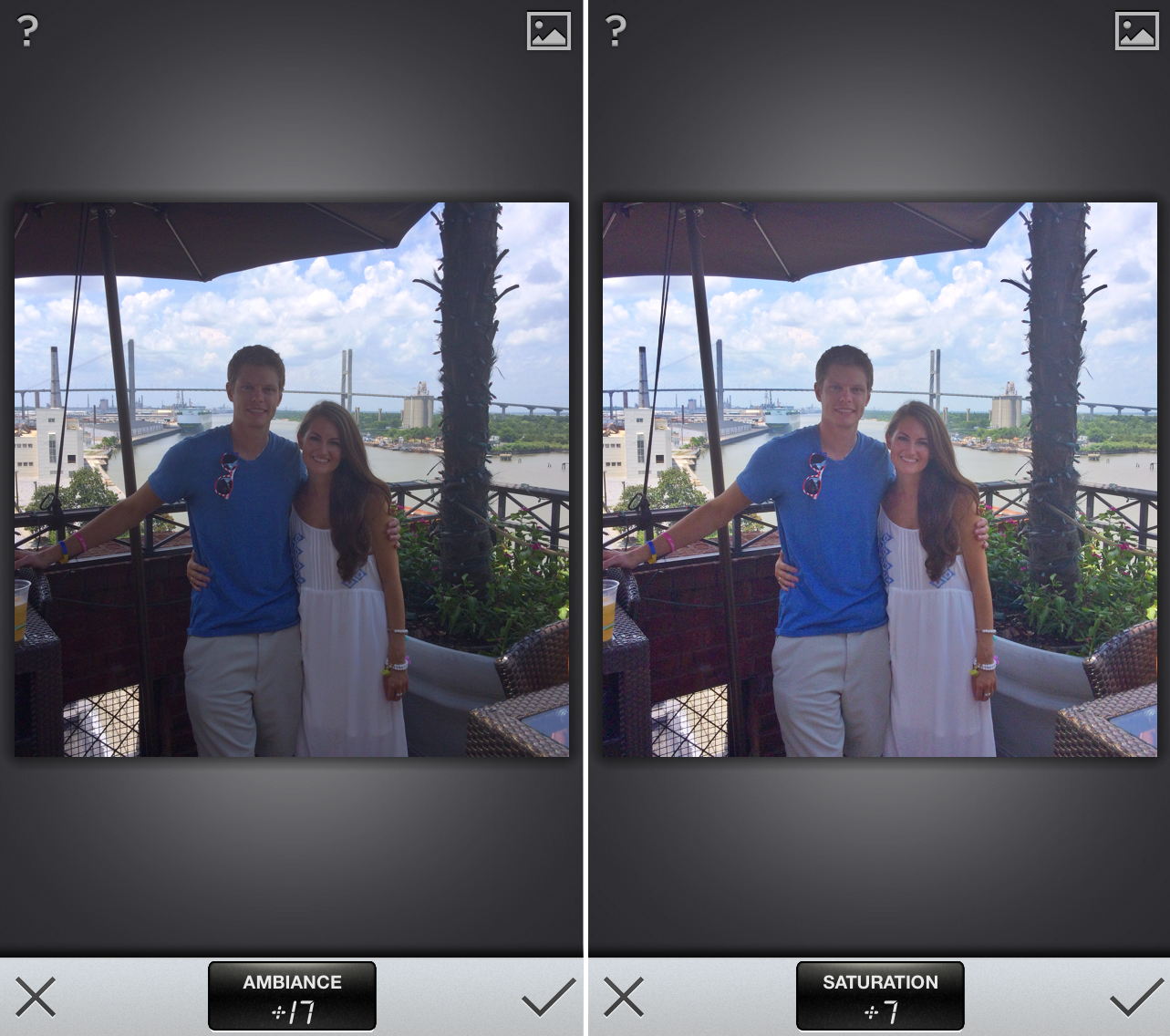 I also like the
Picfx app
, which is a great app for adding sparkles to your photos (see below).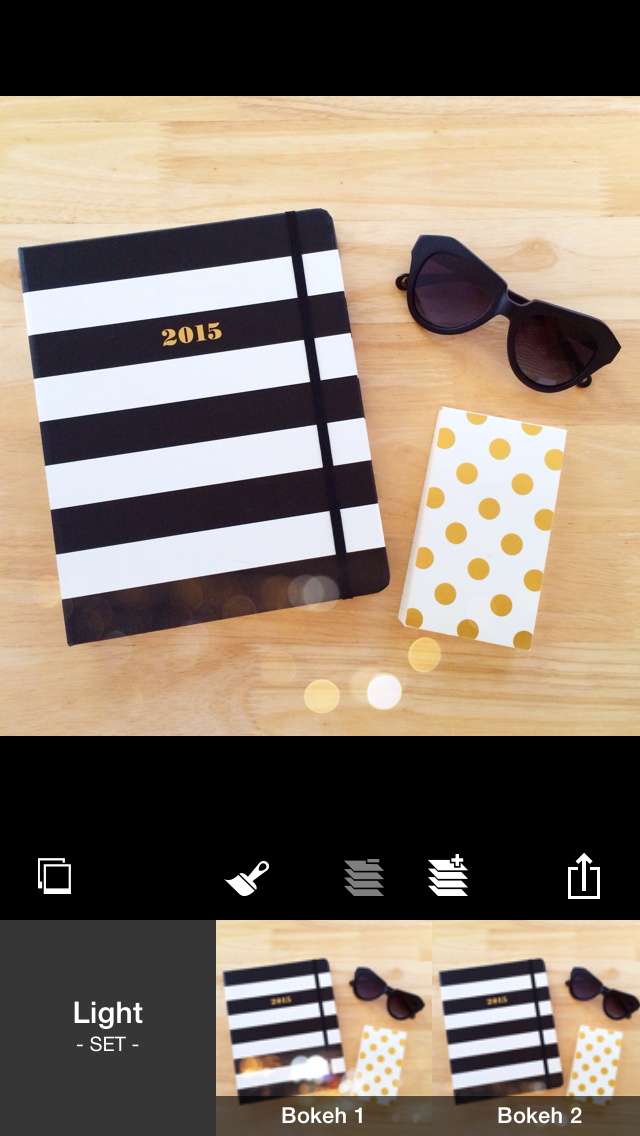 3. CONTENT & COMPOSITION
Now that we have the lighting and editing taken care of, it's time to discuss content and composition. As far as content goes, I like to take photos of bright, colorful items, whether it is my outfit of the day or a scene from my desk. I also like for the picture to be in focus. Let's say I want the focal point of the picture to be my shoes. When my iPhone is in camera mode, I will tap on my shoes on the screen to bring that particular part of the photo into focus.
As far as composition, I always take photos in the square mode when I know I'm going to upload one to Instagram. Otherwise, you may end up cropping something out that you wanted in the photo! Another good rule of composition is to fill the frame. Below are two of my recent instagram photos. You'll notice that I have taken up the entire square with my subject matter. In the first picture, I placed my feet in the corner of the square in order to fill the frame.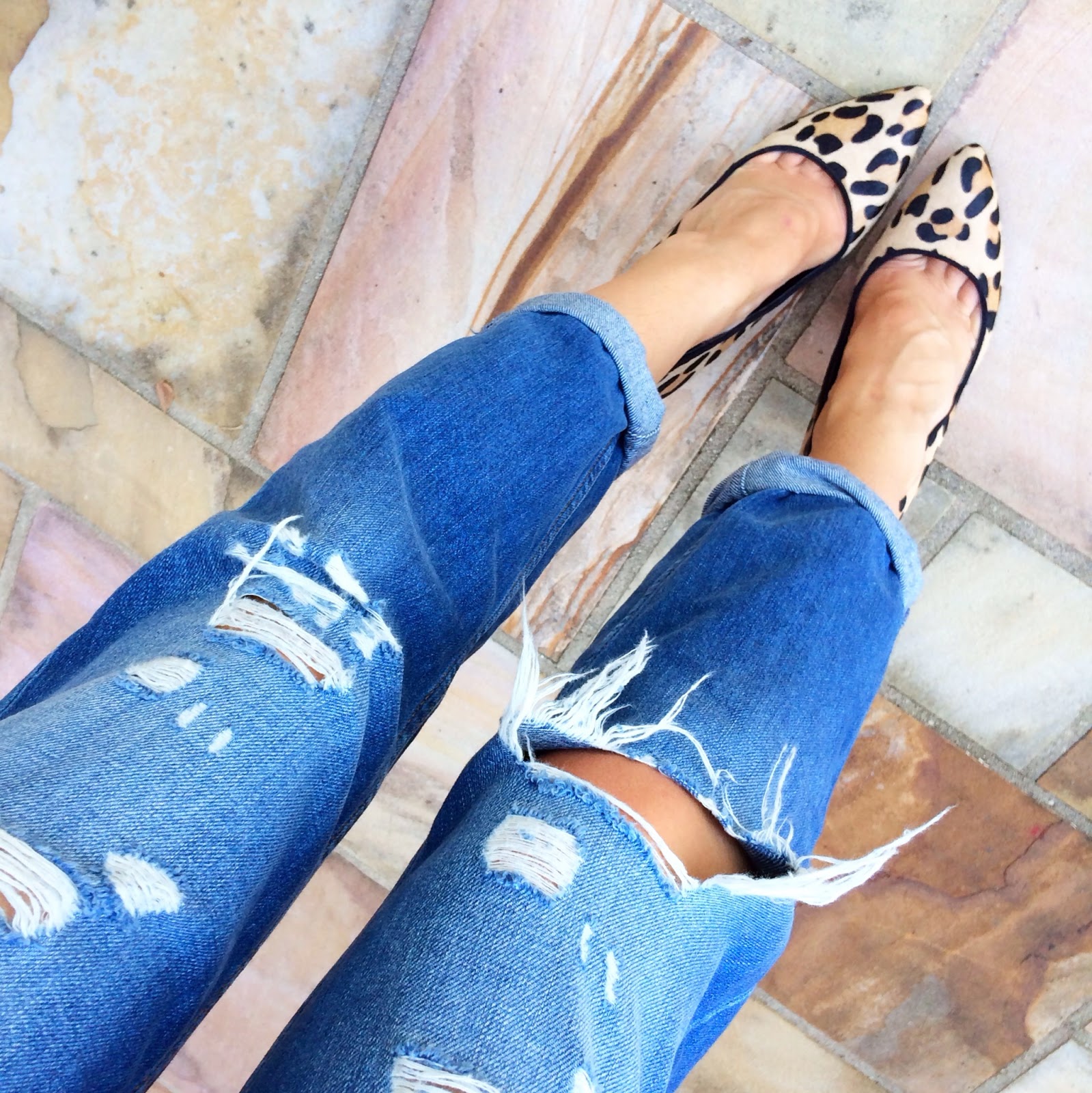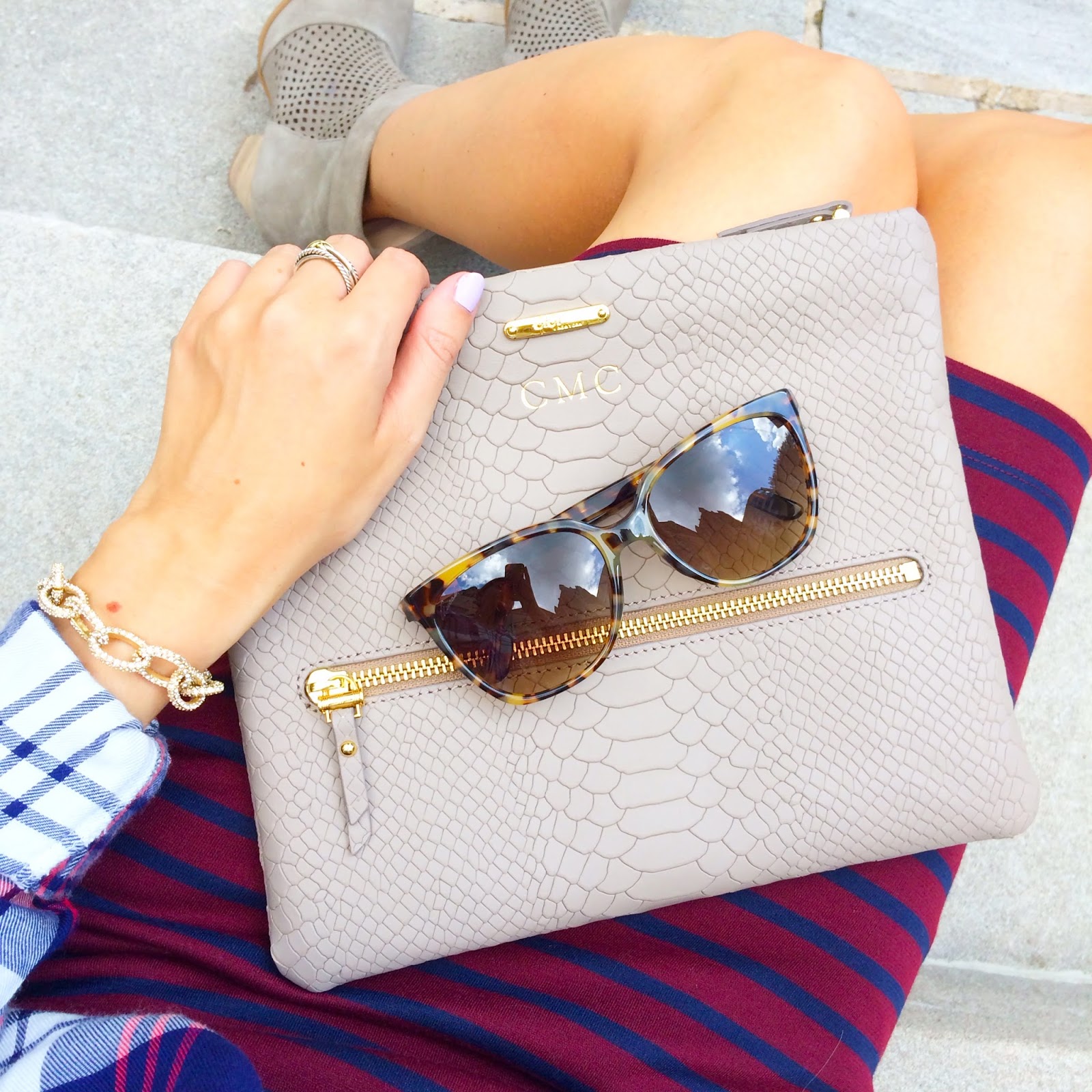 4. SELFIES
Of course we need a whole section dedicated to selflies! Honestly, I am not the best selfie taker, but I have learned a few tricks to make the most out of them. The number one tip I have is to make sure your face is towards the light, rather than having the light come from behind. In the below photo, a large window is five feet away from me, casting natural light directly onto my face. This eliminates any awkward shadows (like a nose shadow or under-eye shadows!) and creates a "glowing" effect on my skin. Another great place to take selfies? Your car (the lighting is usually great).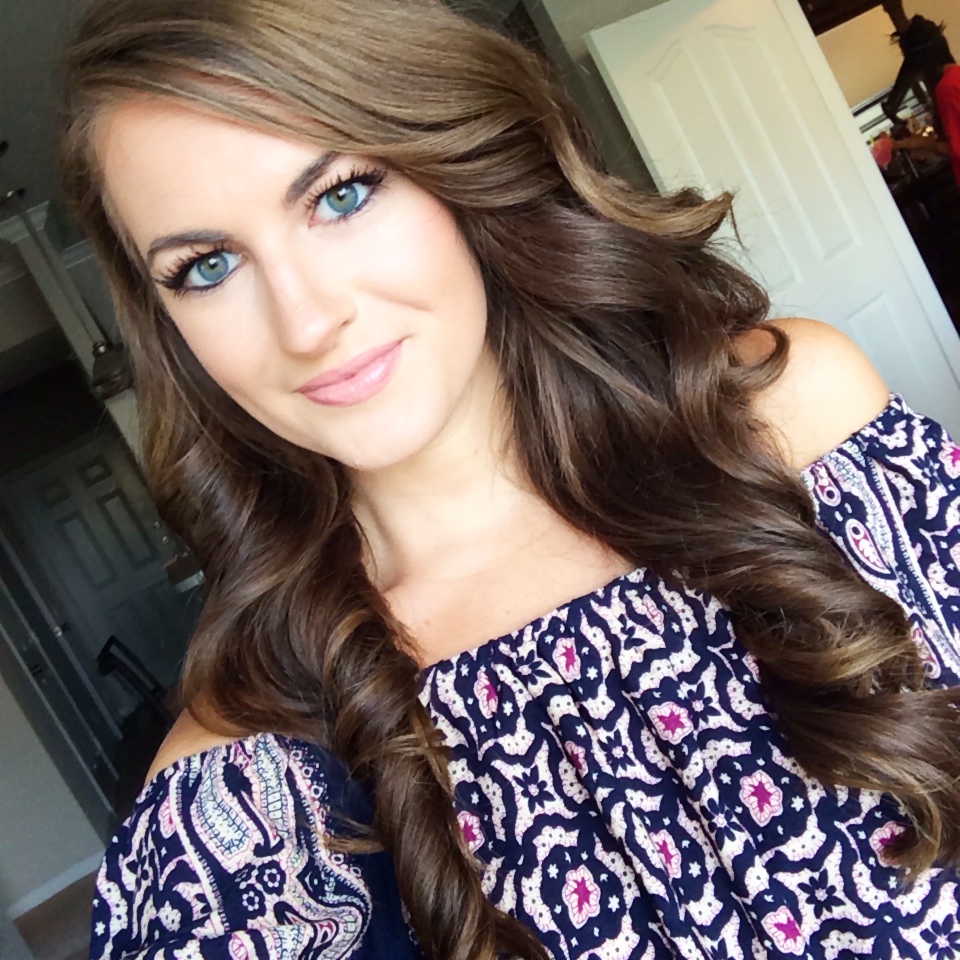 5. TAKE A LOT OF PHOTOS
Last but not least, take a LOT of photos! Whenever I am trying to take a photo for Instagram, I will take at least 10 or 15, all from different angles or with the items positioned in a slightly different way. That way I can look back at them, determine which ones I like best, and edit only the best ones. I usually end up deleting the ones I don't like. The only way to truly get better at Instagram is to practice. Practice taking photos in natural light, practice editing your photos, and practice with different filters and apps.
Well, that sums up my tips on how to take a good Instagram photo! I hope this was helpful, and if you have any other questions please leave them in the comments. If you don't follow me on Instagram yet, you can find me
here
. Have a great Wednesday!