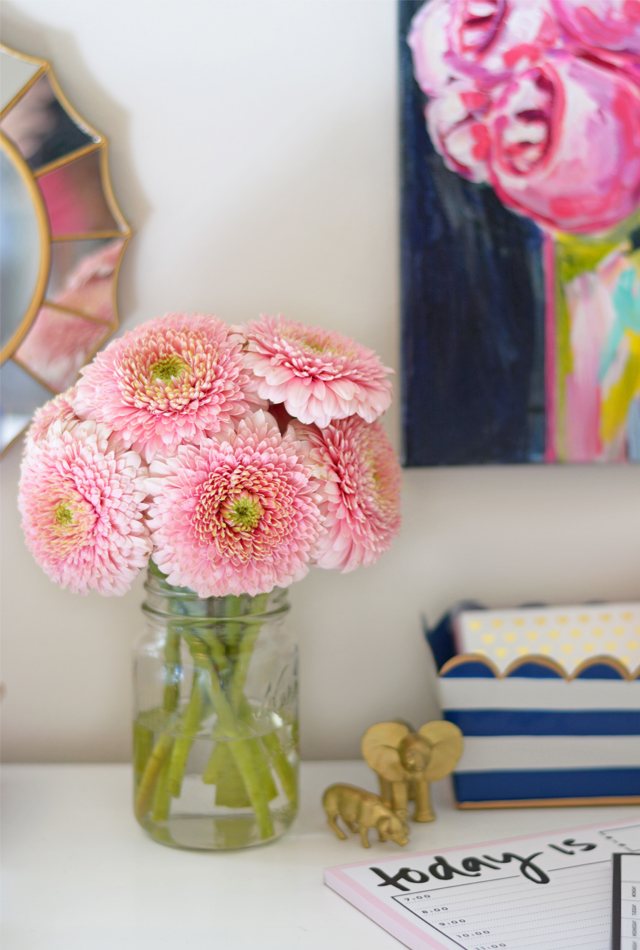 Over and over, one of the main questions I receive via email is, "How do I start a blog?" or, "I've started a blog, now how do I get it to grow?" I decided to dedicate today's entire blog post to this, since so many of you out there seem interested in this topic. Before I begin, I will say that if you are interested in starting a blog solely for the purpose of making money off of it or becoming "famous," you are in it for the wrong reasons. The most successful bloggers started blogging because they truly love it, and it's their dedication and passion for it that have made them so successful.
Now! Let's get started with "How to Start a Blog."

NAME YOUR BLOG
My first recommendation would be to pick a name and decide on a niche. The name is really important because it becomes your brand. To be honest, there are many times that I wish I had chosen a different name! Since I started mine in college and didn't really intend for it to be a fashion blog, I didn't put a whole lot of thought into the name or my "brand." If you're undecided, you could simply name it after yourself. If you're going with another name, pick one that you will be happy with five years from now. For a niche, decide the type of content you want on your blog that will set you apart from others. I tend to think of "southern fashion" as my niche, with an emphasis on mixing high and low fashion. Maybe you want to blog about style on a budget, or maybe you live on the West Coast and want your blog to produce content centered around West Coast fashion.

CREATE YOUR BLOG
Now that you've decided on the name and niche, it's time to actually create your blog. There are two free sites for creating a blog, WordPress and Blogger. This blog is run through Blogger – it's really quick and really easy. There is nothing wrong with WordPress, and actually if you are going to hire a blog designer in the future, WordPress is the way to go. There's a lot more freedom in design in a WordPress blog. However, I have been really happy with Blogger in the four years I've been blogging! To begin, simply go to www.blogger.com and sign up for an account (I believe you must have a gmail account to begin).
BLOG DESIGN
Once you are signed up for Blogger, you can choose from different templates and play around with fonts, font sizes and colors. For my first blog design, I created the header in photoshop and tried to do all the html coding myself (it was really bad!). Nowadays, there are a lot of really talented blog designers that can help design your blog for you. A designer will usually send you a list of questions to help determine your interests and what you want your blog to look like, and you can work with them along the way to create the perfect, customized blog design. One tip: keep your blog as simple and uncluttered as possible. Too many buttons, images and sidebars will leave your readers confused, when you really just want them to focus on your content.
This was one of my first logos: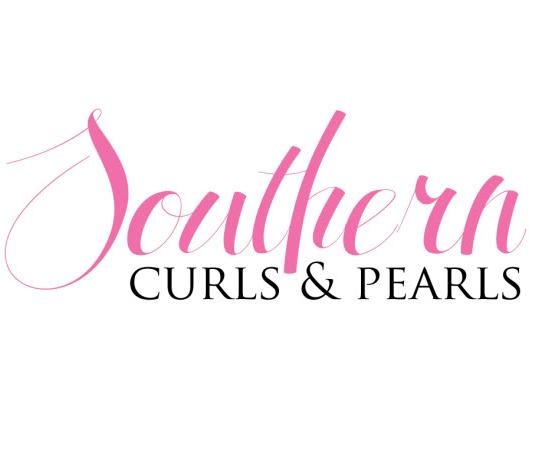 Now that you have created and designed your blog, how do you get it to grow?! This is definitely one of the most frustrating parts of blogging. It's easy to feel discouraged if you are working really hard, producing great content and your readership is not increasing. I will tell you, it takes a LONG TIME to gain a readership. You can't expect your blog or social media following to grow overnight. It takes months and years of hard work to really see a difference and track growth. Here are some tips for growth:
PRODUCE ORIGINAL CONTENT
In a world where everyone seems to have a blog, the easiest way to set yourself apart is to make sure you are producing original content. This is especially, especially true for fashion bloggers. It doesn't take much talent to copy a look from someone else, or to buy the exact same shoes, handbag and dress and wear them in the exact same way. What I do consider talent is the ability to put together an outfit in a new and interesting way; to combine patterns, colors, and textures in a way that is visibly pleasing and makes people go, "Wow! I never would have thought to wear that, and I love it on her." Don't just replicate what someone else has already worn… be unique! Your personality should shine through your clothes and your content.


UTILIZE SOCIAL MEDIA
As a fashion blogger, social media is your new best friend. Twitter, Facebook, Instagram and even Snapchat are all outlets you can use to enhance your brand and drive traffic to your blog. I think Instagram is particularly important – since blogs are very image-driven, think of Instagram as an extension of your blog. You should definitely post your blog photos on Instagram to drive traffic to that day's blog post, but also include "behind the scenes" photos, or pretty snaps from your regular life. I've found that readers usually respond a lot better to my iPhone photos on Instagram, rather than photos taken with a professional camera. Social media is also the place to let your personality shine. Share a funny story on Snapchat, talk about your healthy lunch on Twitter, share your "ootd" on Instagram, and ENGAGE with readers who reach out to you on those platforms.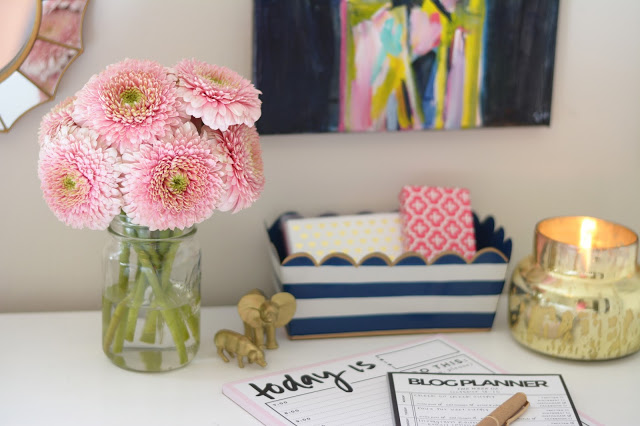 INVEST IN THE RIGHT EQUIPMENT
Having high quality content is a huge factor in blog growth. If you are serious about blogging, I would invest in a nice camera and lens, as well as a good photo-editing program. Think about the photos you see re-pinned the most on Pinterest – most of them are clear, bright images where the outfit is clearly in focus. Your goal should be to create images that people want to re-pin on Pinterest.
Learning how to use a camera can be very difficult (my mom and I had to watch a thousand YouTube videos, and learned a lot from trial and error!). If you don't want to purchase a camera and learn how to use it, you also have the option of hiring a professional photographer. Many wedding photographers are willing to shoot fashion photos on the side, and charge by the outfit or by the hour. It doesn't hurt to research photographers in your area and just shoot them an email to ask!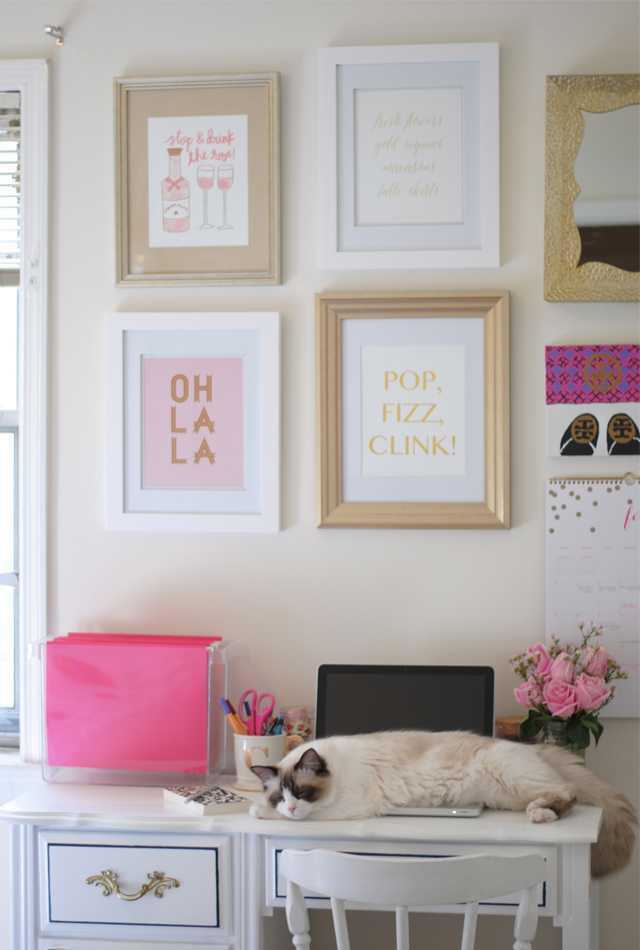 SET REALISTIC GOALS
To keep your blog growing, you must determine where you want it to go and have a means to analyze your success. People measure their success in different ways – maybe you want to reach 1,000 followers on Instagram, or 100,000 page views on your blog. Maybe your goal is to produce the highest quality photos you can. Once you determine what your "goal" is, write down some steps that will help you achieve your goal. If you want to reach a certain number of page views, your steps may include "blog three times a week" and "promote each blog post on Twitter," etc. Whatever it is, make sure you're setting realistic goals for yourself and not setting yourself up for failure. Setting goals and striving to achieve them is something that has kept me motivated to blog!
BE CONSISTENT
I believe that consistency is the most important part of blogging. It is easy to get discouraged and want to take a week or even a month off from blogging, but consistent posting is the best way to grow. Even if you only blog three times a week, you should do it on the same days and post at the same time (for example, Monday, Wednesday and Friday at 8 a.m.). That way your readers know what to expect, and can come back to your blog on those days and find new content. If you are always creating different and original content, people will check your blog and social media over and over, knowing that they will always see something new. Even when you get discouraged, the best thing to do is push through – you may not see it at the time, but your effort and consistency will pay off in the long run.
I hope this post was helpful to anyone thinking of starting a blog, or to anyone who is trying to grow theirs! On another note, thank you to each and every one of you who come back to Southern Curls & Pearls each day. I would love to try to "give back" to y'all more often and produce content that you really want to read. If you have any other blog topics you'd like me to write about, please let me know in the comments!