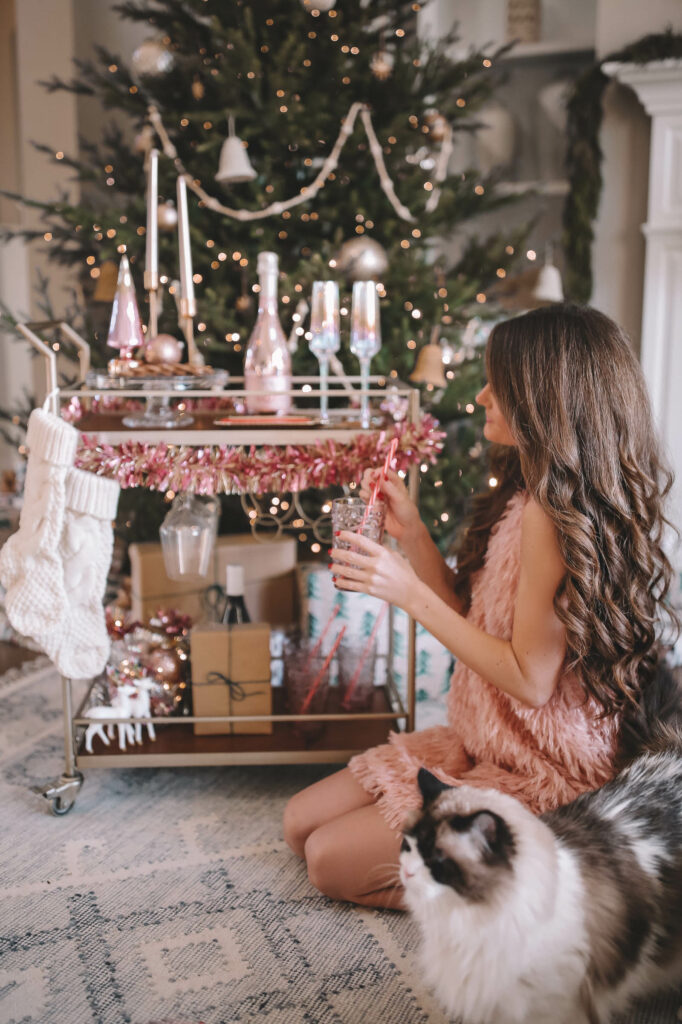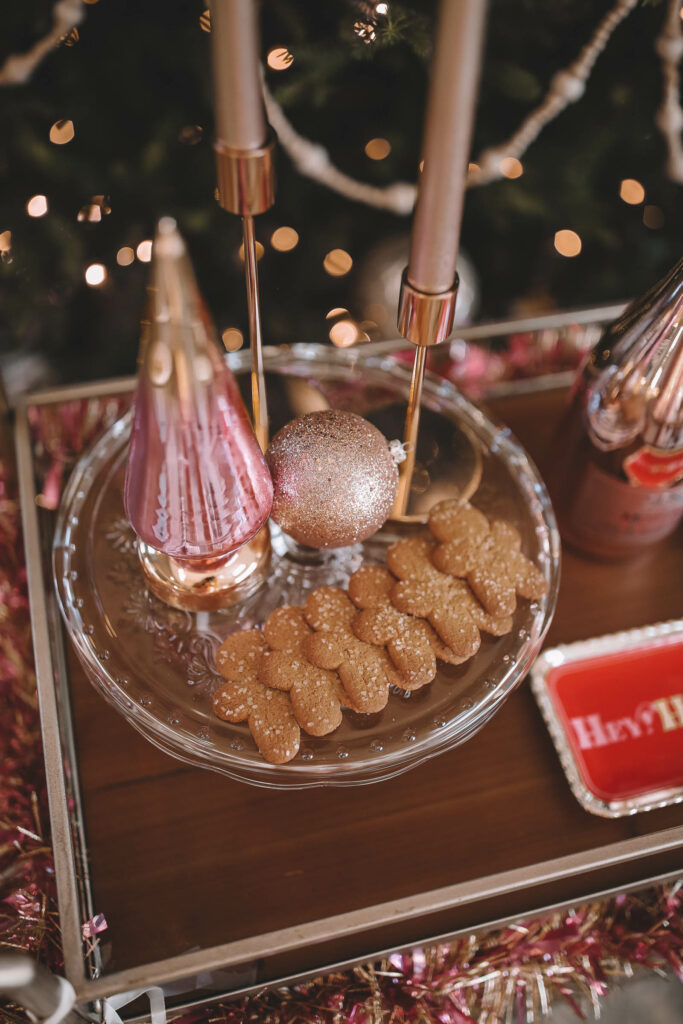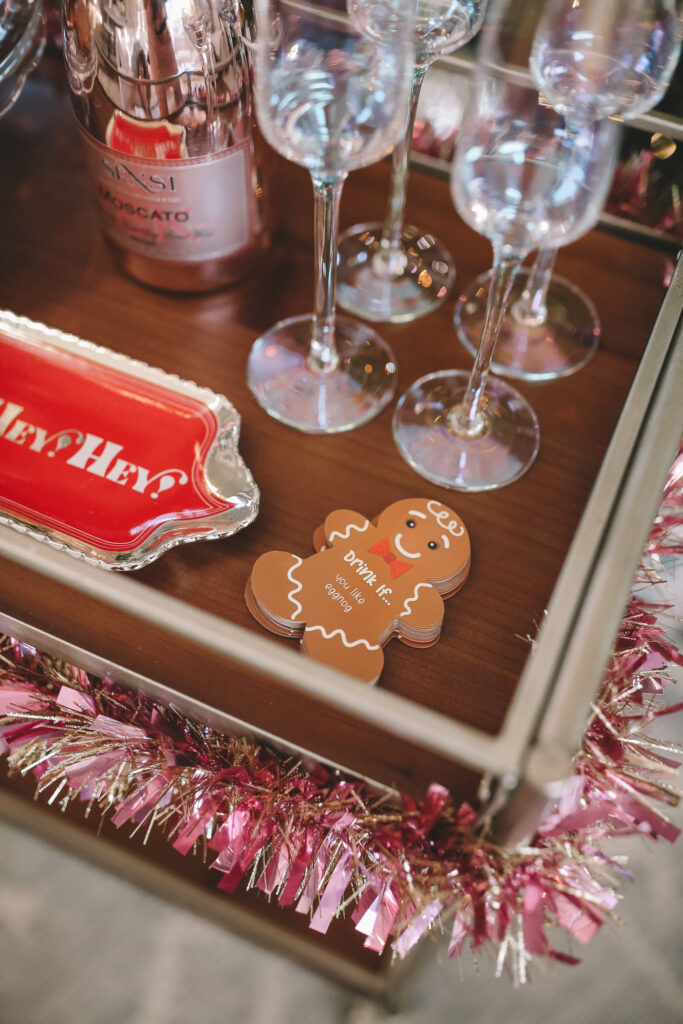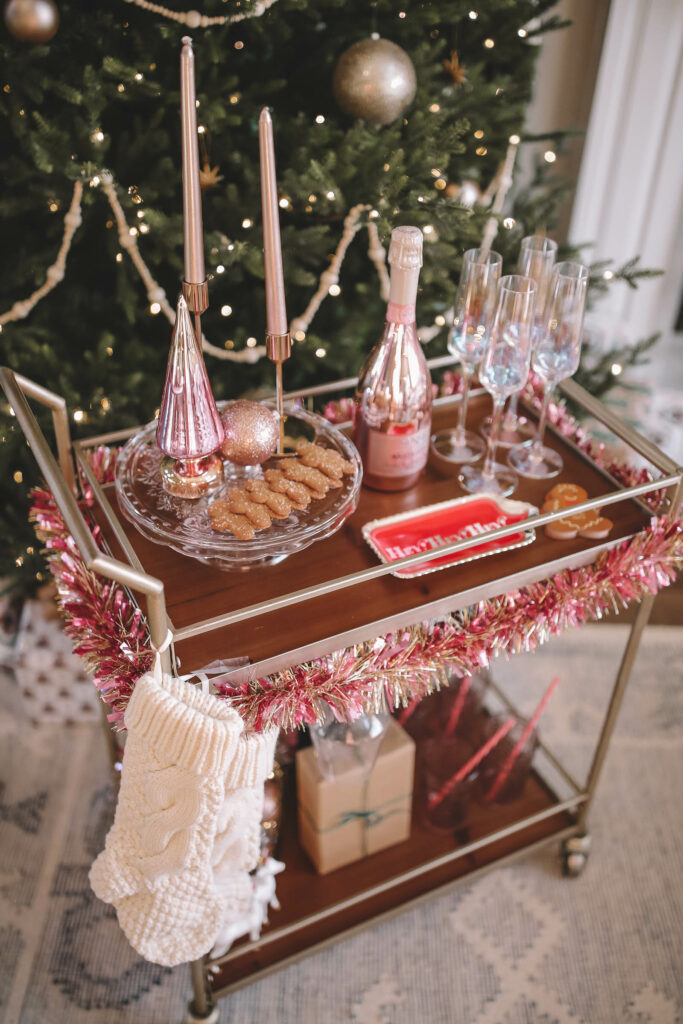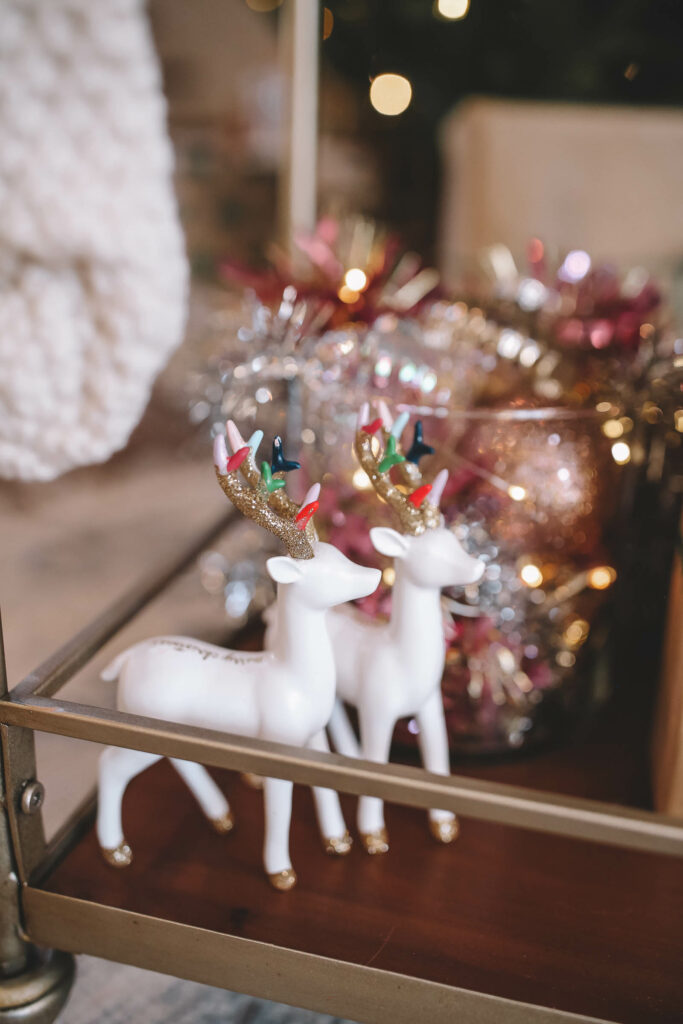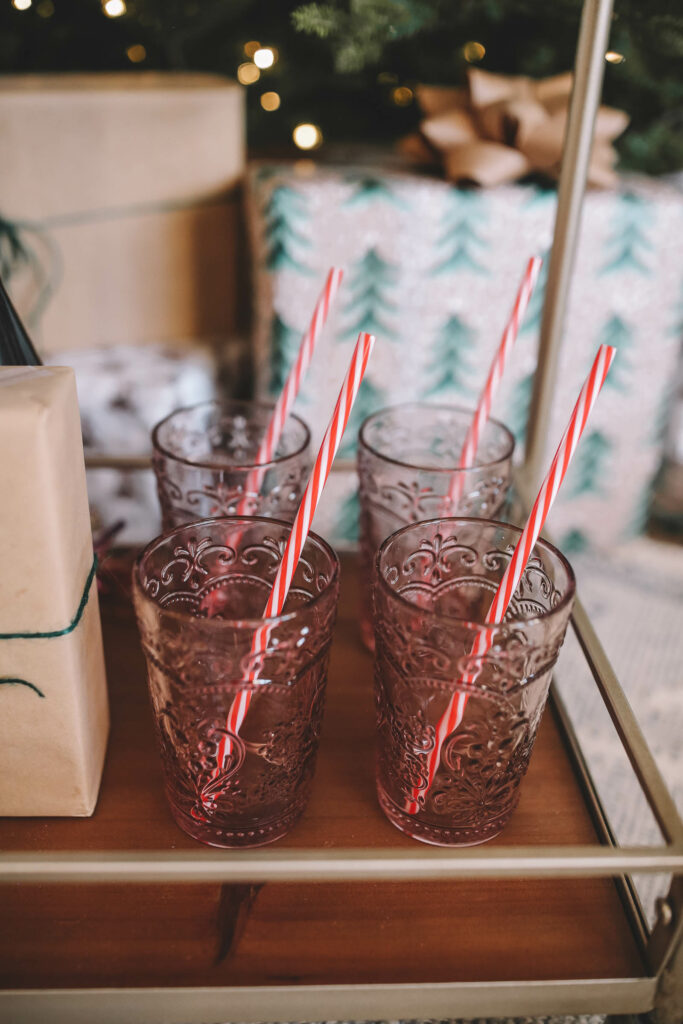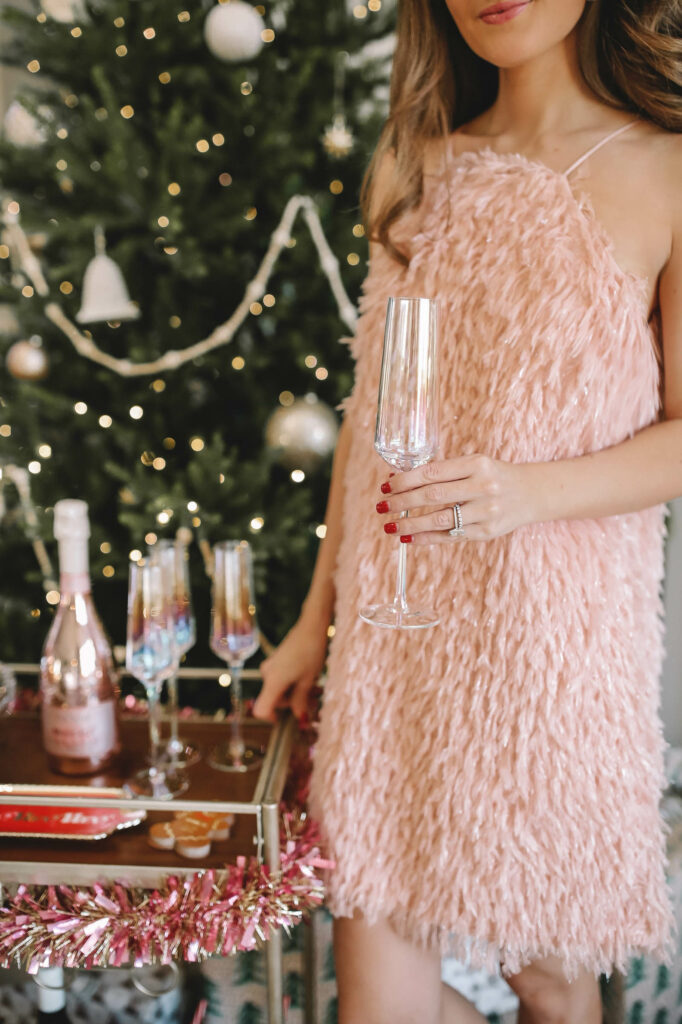 Christmas is the perfect occasion for entertaining, and a festive bar cart is an absolute must! Imagine your guests' surprise when you roll this festive beauty into the room – it's filled with everything you need for a good time, including chilled champagne, iridescent champagne flutes and even a Gingerbread man party drinking game! I think the key to putting together a beautiful bar cart is sticking with (somewhat) of a color scheme. For this one, we went with rose gold! The rose gold tinsel is less than $12 but adds SO much to the bar cart! In fact, everything shown here is from Walmart and very affordable. I really love these glass tumblers because they look designer – but they're only $15!
Here are a few tips to really make your bar cart memorable for guests:
Make a statement with your glassware! Most glassware is devoid of color, but finding a few statement pieces in brighter hues will instantly make your bar cart stand apart from others
Less is usually more. Achieve a high-end look by keeping your cart clear of clutter and show off only the prettiest bottles and glasses!
It's all in the details. Colorful straws and custom coasters add signature style and function.
Let there be light! A fun way to dress up your bar cart is with some fairy lights like these battery-powered ones.
Know your audience. I always think about my guests' preferences beforehand… I know which people like red wine, white wine, margaritas, etc. and try to have those specific ingredients stocked!
Let me know if you have any additional tips in the comment section!
*Thanks to Walmart for sponsoring this blog post