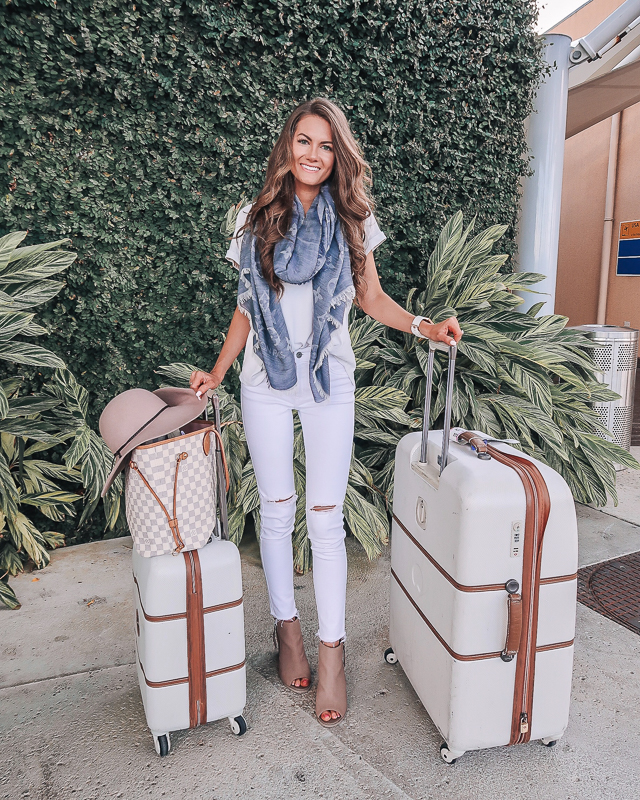 Hey guys! If you follow along on Instagram then you may already know that I'm in Aruba! While I was packing for this trip, I took a few quick pictures of my "process." I travel every single month at least one or two times, so I have it down to a science. Everyone probably has their own methods for packing, so this is what I've found works really well for me!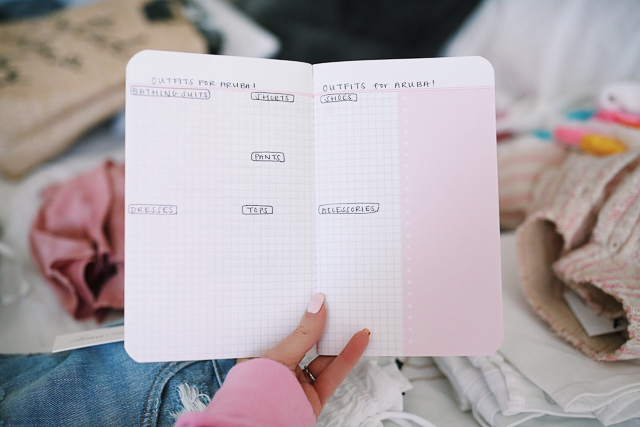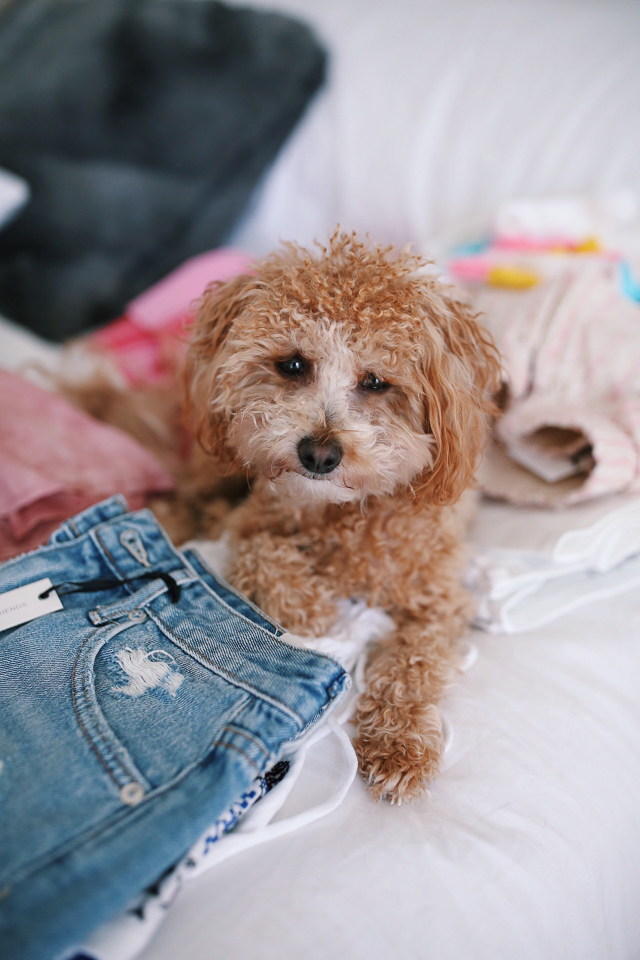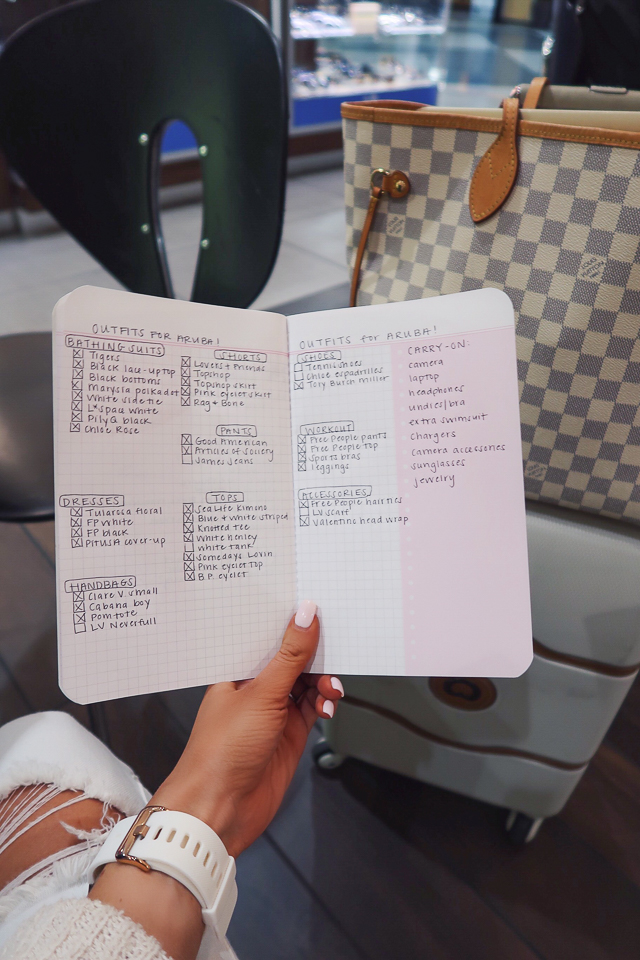 1. MAKE A LIST:
I LIVE by lists! I usually make two different lists before I start packing: the first list is for the different types of outfits I'll need on the trip. For example, if I'm heading to a two day blogging conference, I would put on my list two professional outfits for each day of the conference, one workout outfit, and one nice dress for dinner. For this trip to Aruba, I knew I needed several casual outfits, several bathing suits and then some nicer outfits for dinner.
The second list I make is slightly different but just as essential. I divide all of the outfits into categories: tops, bottoms, dresses, shoes, accessories, and handbags. This is where I plan out the specific outfits that I bring with me (making sure that every "event" on the first list is covered). I bought
this notebook
from Target and it has really come in handy for making lists. I reserved the pink portion on the right for everything that I needed to pack in my carry-on suitcase. I then cross off items as I put them into my suitcase.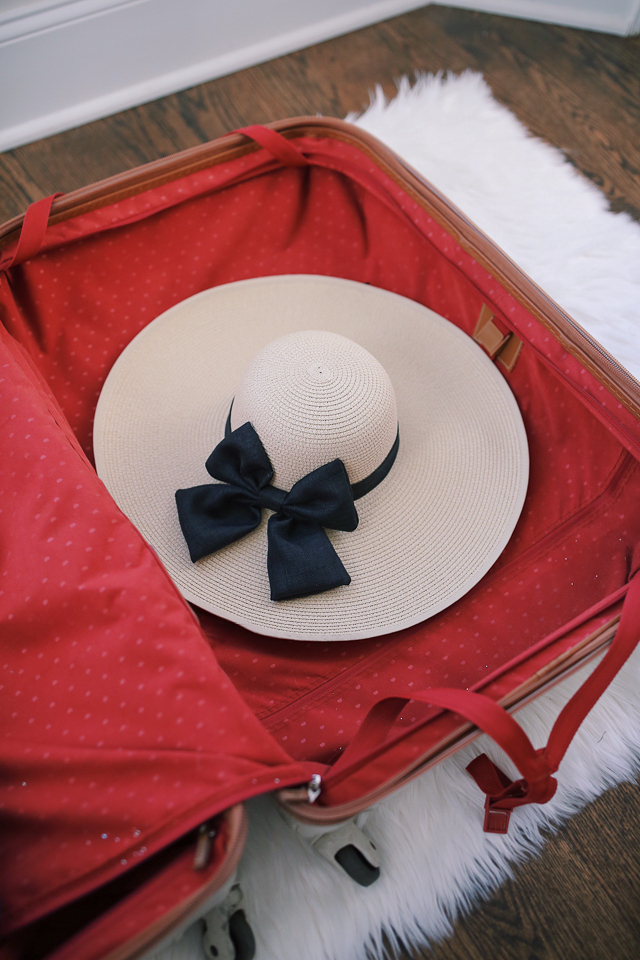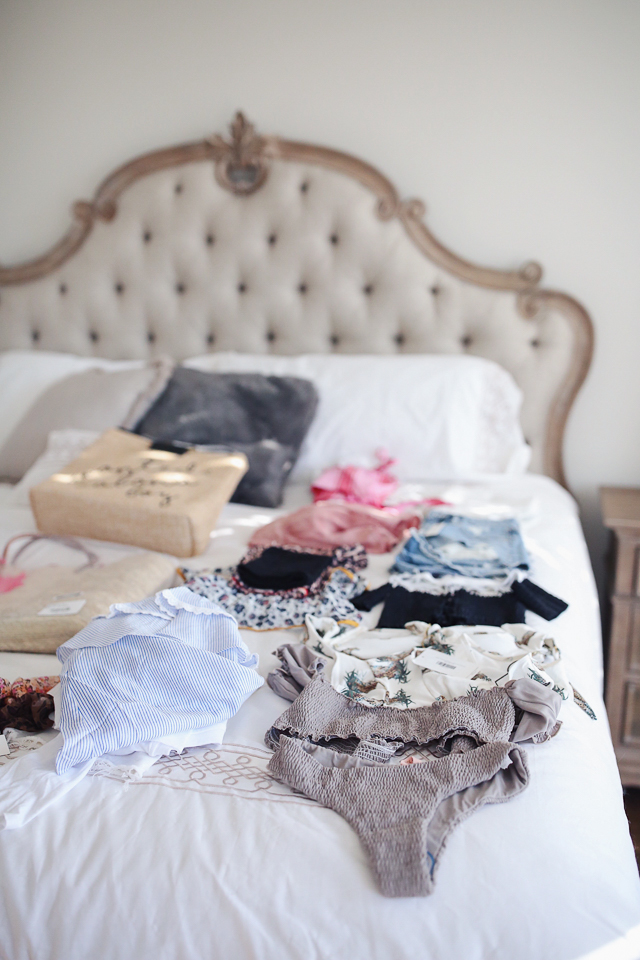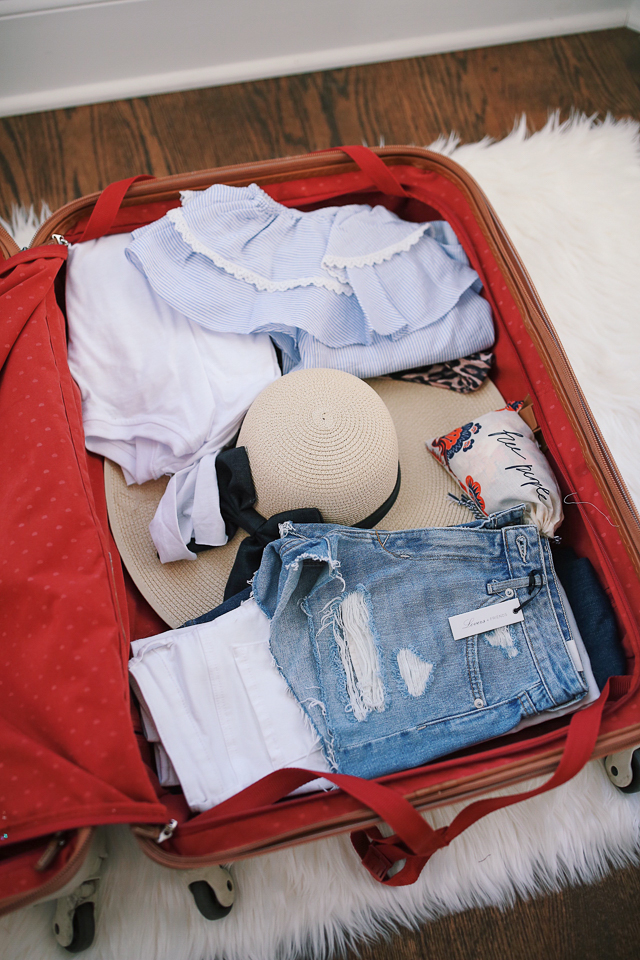 2. TAKE PICTURES:
Another things that REALLY helps me to pack is to go ahead and plan out my outfits ahead of time. I create a new album on my iPhone with the travel destination (so this album would be called "Aruba 2018") and then I try on all of my outfits, complete with their accessories, and take pictures to add to the album. This helps TREMENDOUSLY! First of all, it lets me think through everything ahead of time and know which handbags, shoes, earrings and necklaces to bring for each outfit. Secondly, when I'm on the trip, it makes it really easy to decide what to wear. If I'm getting ready for dinner, I simply flip through the photos in my photo album and pick an outfit!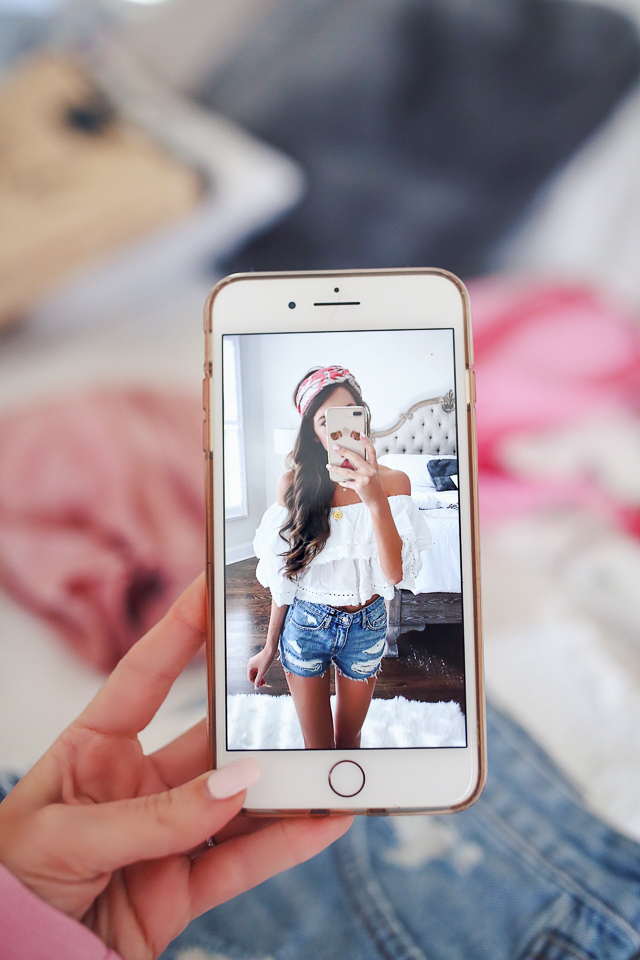 3. BE ORGANIZED:
It also is really helpful to keep your suitcase really organized while you're packing. If I'm bringing hats on a trip, I usually stuff socks into the head part, and then lay them flat in my suitcase. I then pack everything around the hats. I hate carrying hats through the airport so this is a much better alternative (and don't worry, your hats won't get ruined!). Some people prefer to roll their clothes and find that it fits better in the suitcase this way, but I like folding them! I also prefer to keep all of the jeans together, all of the dresses together, all of the bathing suits together, etc.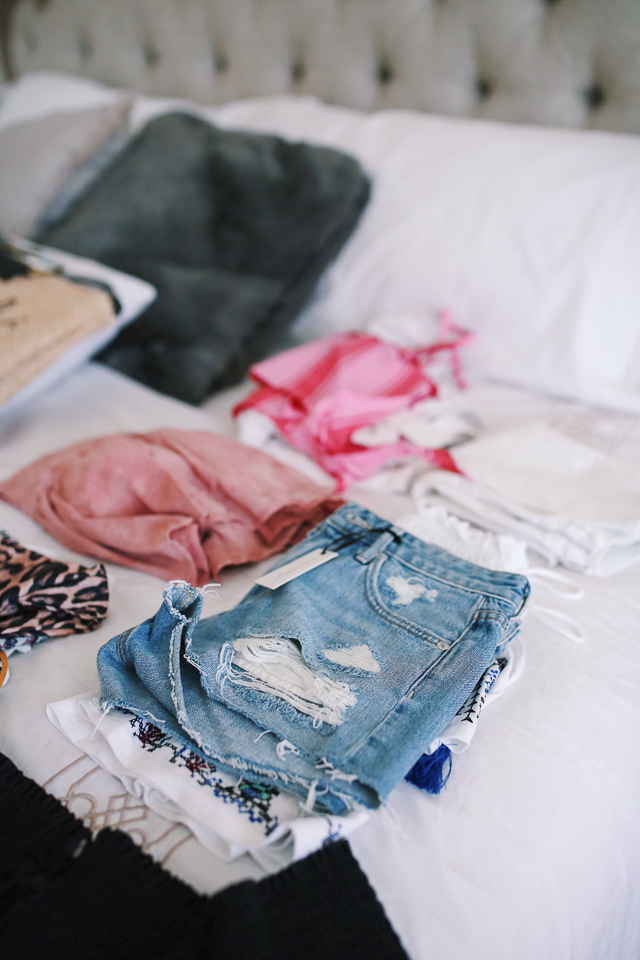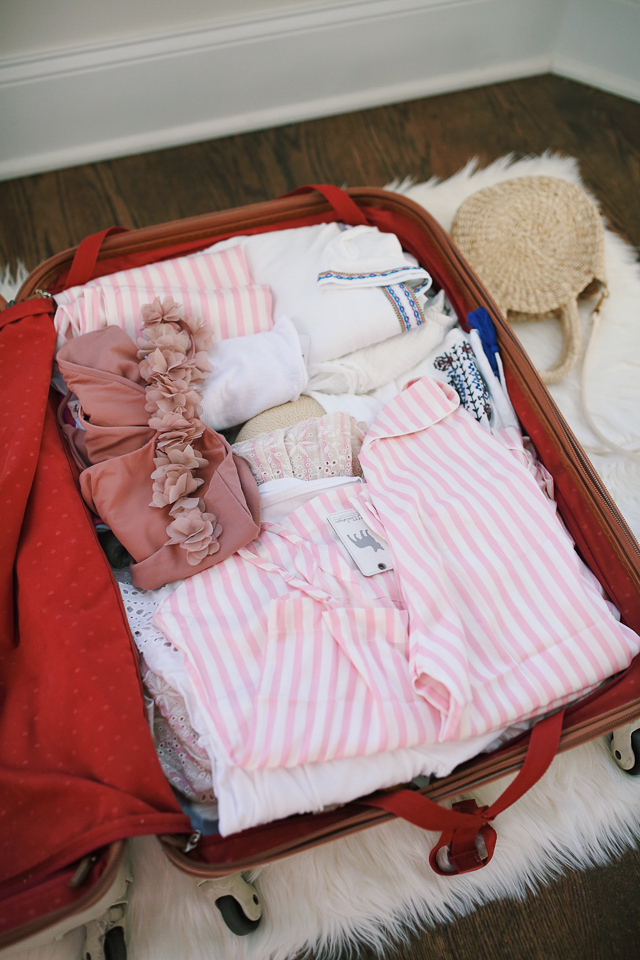 4. BE SMART ABOUT YOUR CARRY-ON:
Anything that I could POSSIBLY need during the flight, I keep in my carry-on bag. I always pack a toothbrush, toothpaste, contact lens case and an extra change of clothes and underwear. If I'm headed to a tropical location I will pack an extra swimsuit. I also like to keep any technology-related items (my camera, phone chargers, cords, etc.) in my carry-on, as well as any valuables like nice jewelry.
Those are some quick tips but if you have any others I'd love to hear them! Comment below with your best packing tip so we can all read them and be inspired. 🙂
xoxo
Cait
SHOP THE POST:

JavaScript is currently disabled in this browser. Reactivate it to view this content.