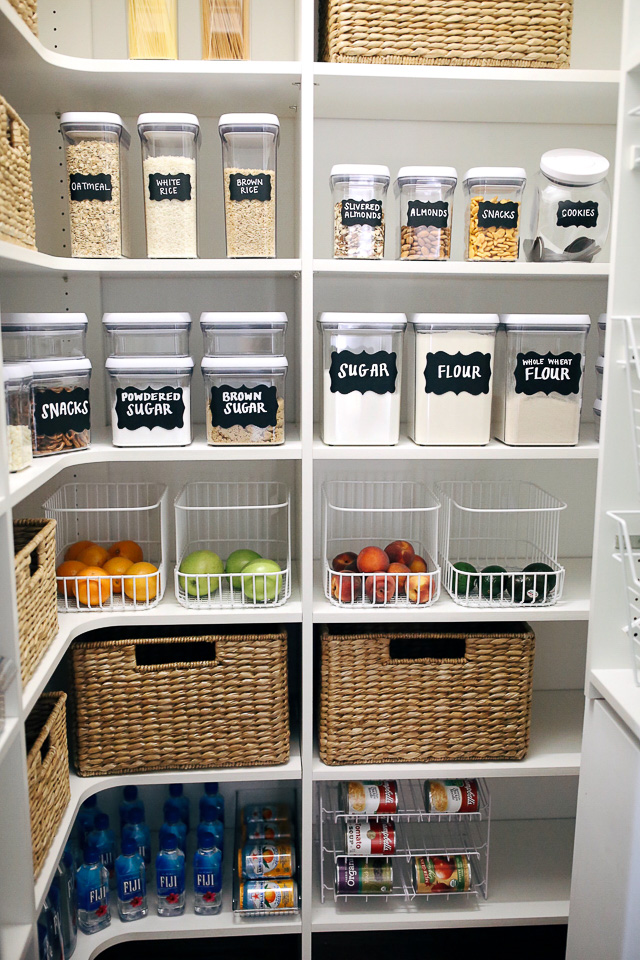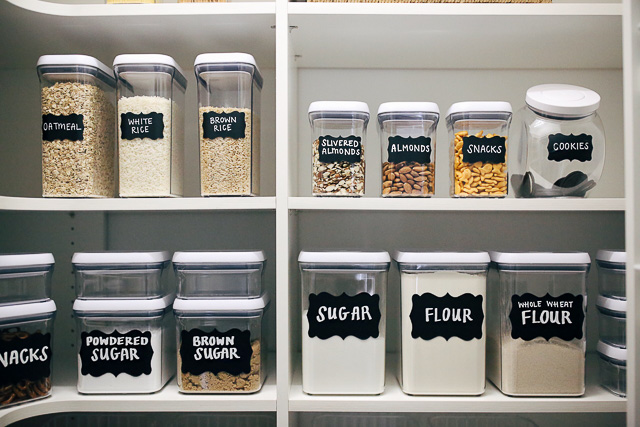 Happy Friday, friends! I shared a little snippet of this pantry DIY project on Instagram stories and was so excited when a bunch of you told me that you wanted to see a full post on it! I am used to having only a few cabinets dedicated to food storage (since I've spent the past nine years living in apartments), so having a full pantry is still a novelty that I'm trying to get used to. I wanted to take advantage of the space and make it as organized and efficient as possible!
Baking supplies
Bulk items (rice, beans, nuts and other bulk dry goods)
Canned food
Pasta and pasta sauces
Chocolate and desserts
Prepackaged foods
Snacks
I'm still playing around with the order of things… it will probably take me a few months to get it exactly how I like it. I'd love to hear your thoughts! Oh and if you have any pantry tips, leave them in the comments so we can all see!