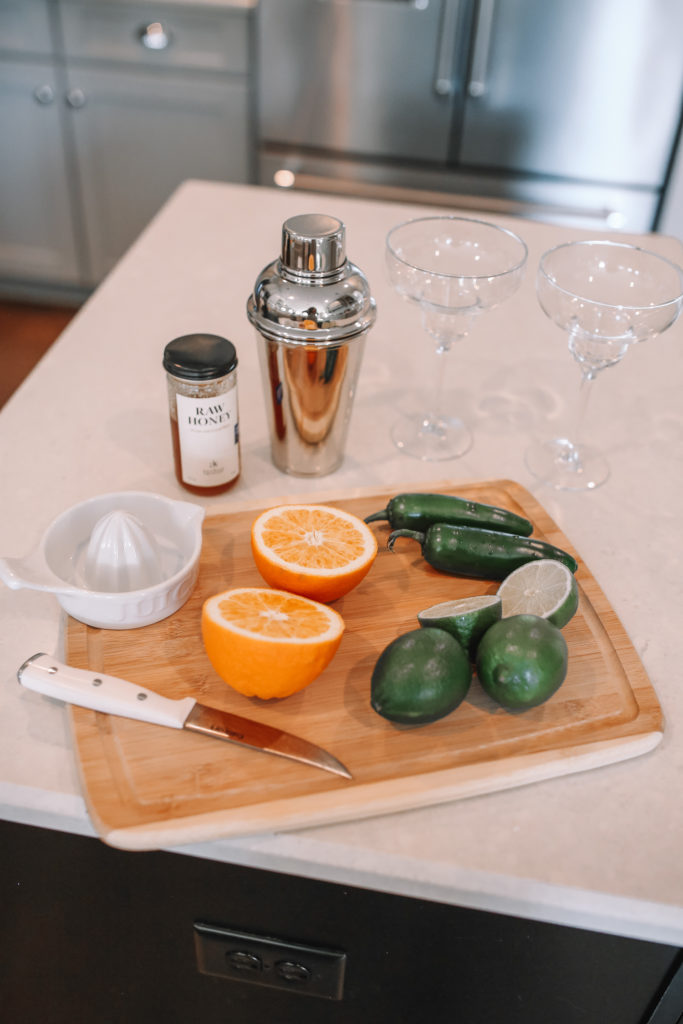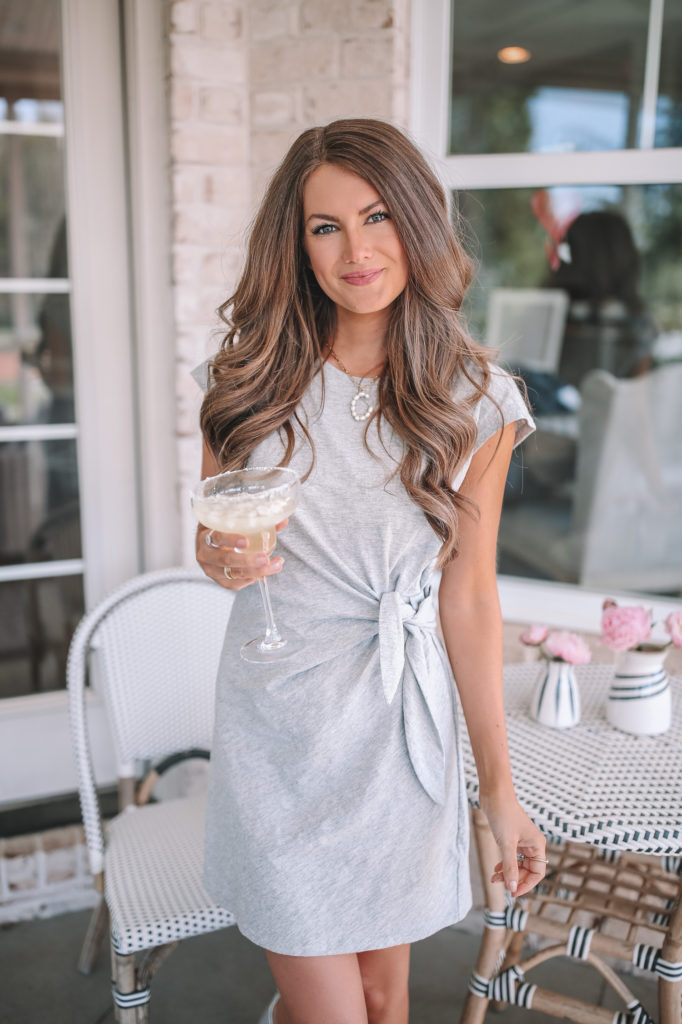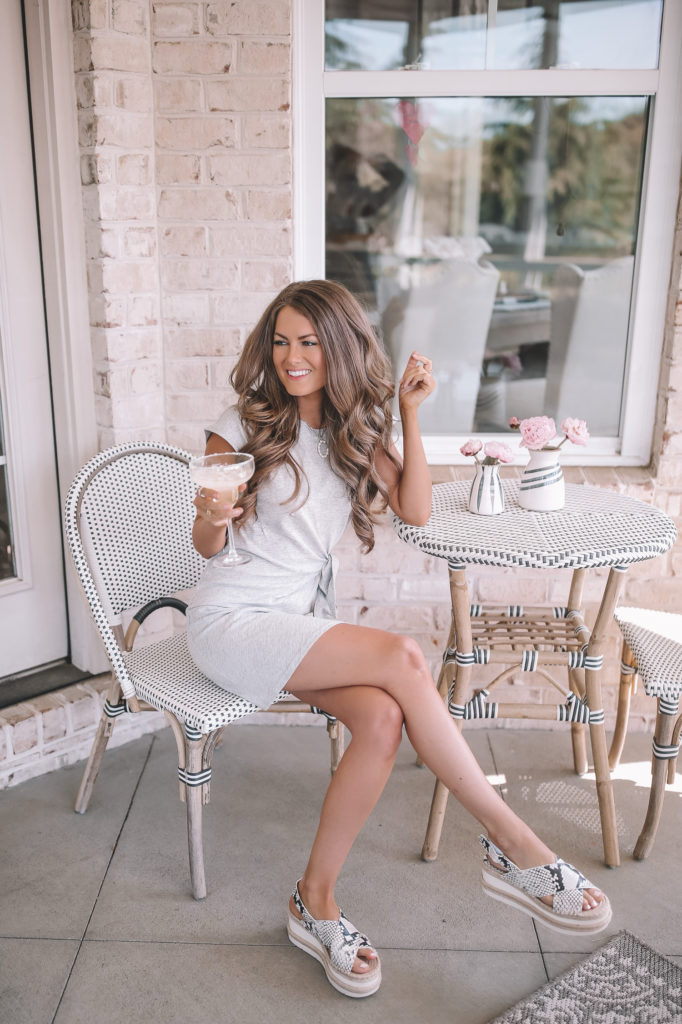 Good morning, beautiful people! In the past couple of weeks, I've been experimenting quite a bit in the kitchen. Chris and I had an "at-home date night" planned involving Mexican food, so I wanted to try making our favorite date night beverage: margaritas! We ended up LOVING this recipe, and they are much healthier than their restaurant counterparts. Made with fresh-squeezed lime and orange juice, plus a little honey for sweetener, you won't find any preservatives or added sugars in these babies! Plus, they are absolutely delicious. If it's warm enough where you are, try making one and sitting out on porch in the evenings – it is a little slice of heaven.
Side note, if you're not a fan of spicy drinks or jalapeños, then you can omit the jalapeños and they're just as delicious. Cheers!
Homemade Jalapeño Margarita
Ingredients
1/2 jalapeño pepper, sliced
3 TBSP silver tequila
3 TBSP lime juice
2 TBSP freshly squeezed orange juice
1.5 tsp honey
Ice
Directions
Add all ingredients to a cocktail shaker. Shake vigorously for 30 seconds, then strain into a glass. Add a few jalapeño slices for garnish. Enjoy!
A couple of notes – this recipe makes one margarita. If you are making for multiple people, double the recipe as needed. If you find that your honey doesn't mix well with the rest of the margarita, you can microwave it for a few seconds and it will mix better! You can also try agave – it mixes well in cocktails but it has less antioxidants and a higher fructose-content than honey.
We seriously love these margaritas – not only do they pair well with tacos and other Mexican-inspired food dishes, but a great happy hour drink when served with some homemade guac and chips. 😛
I hope everyone has a great Wednesday! I'm about to bake ANOTHER loaf of banana bread, but I'm not complaining (and neither is my husband!). xoxo