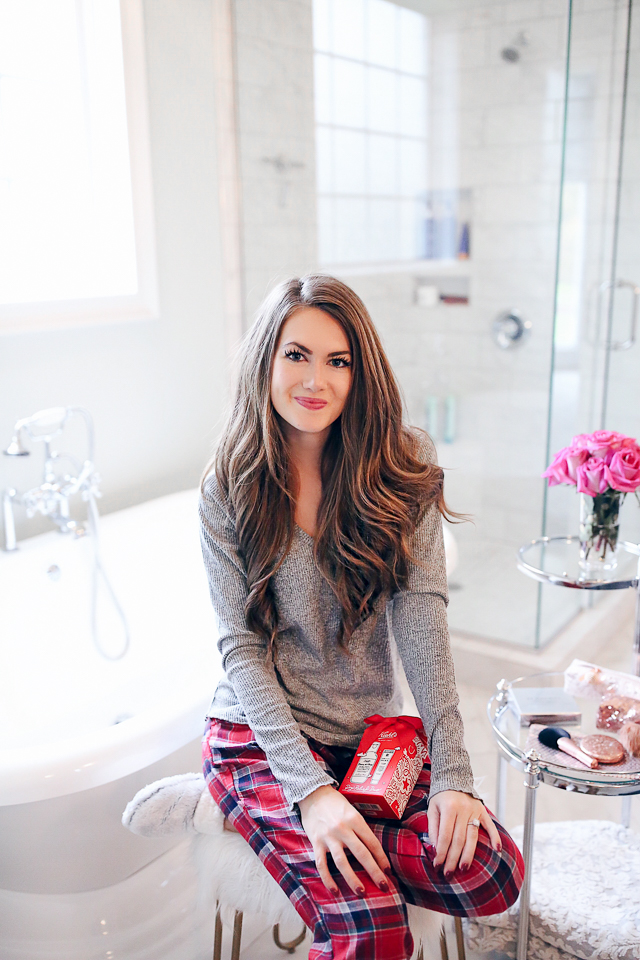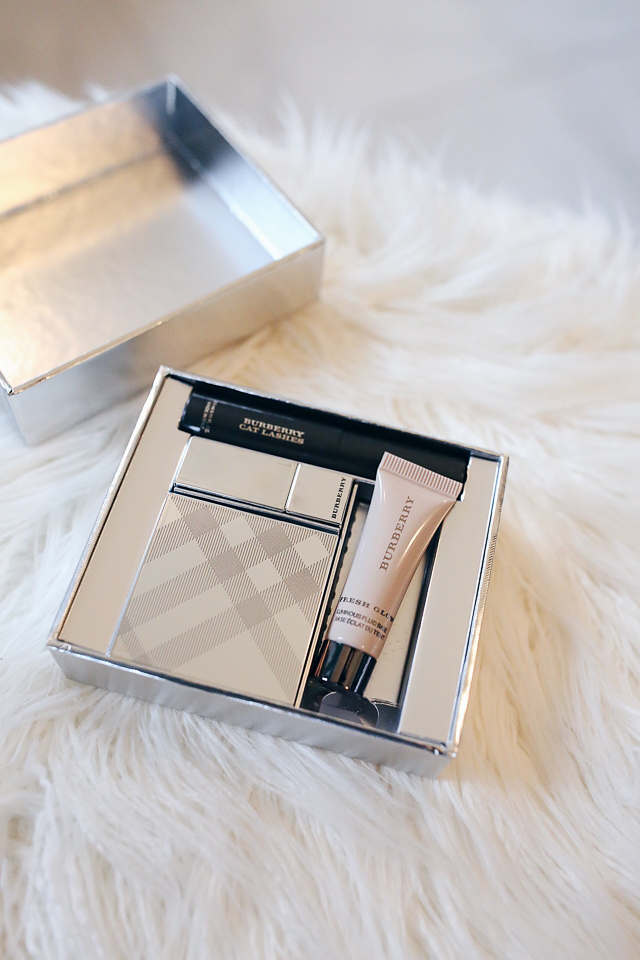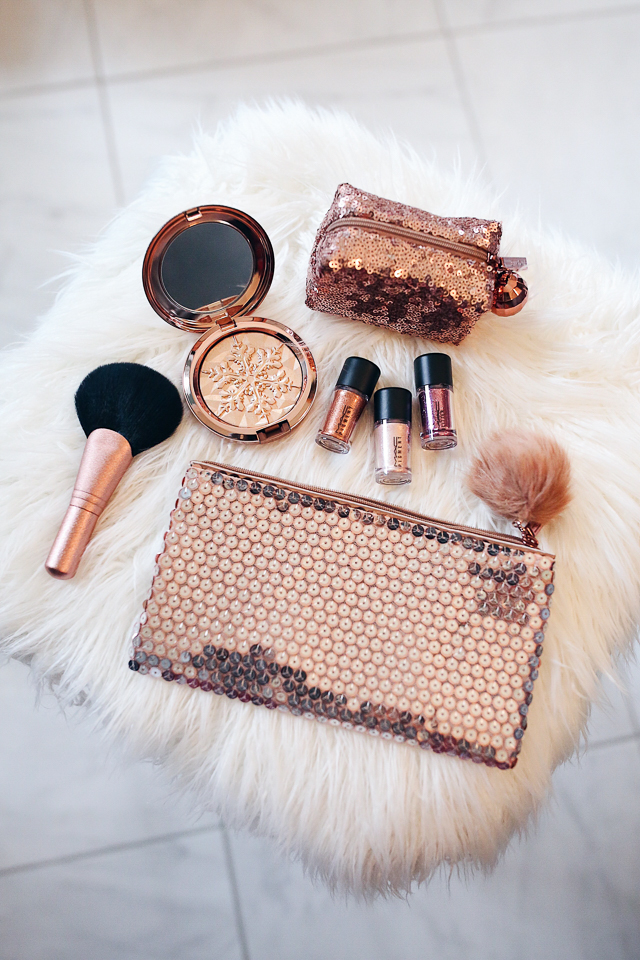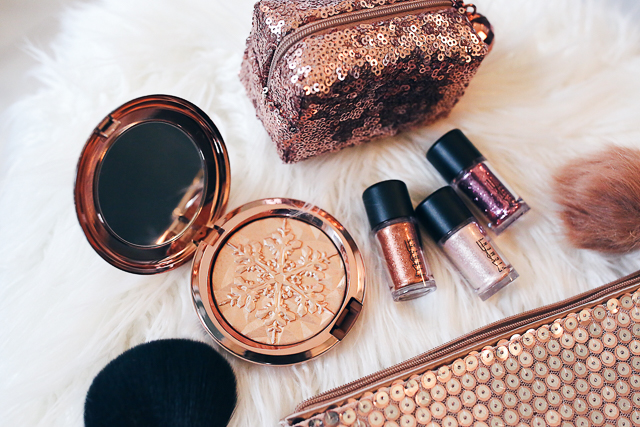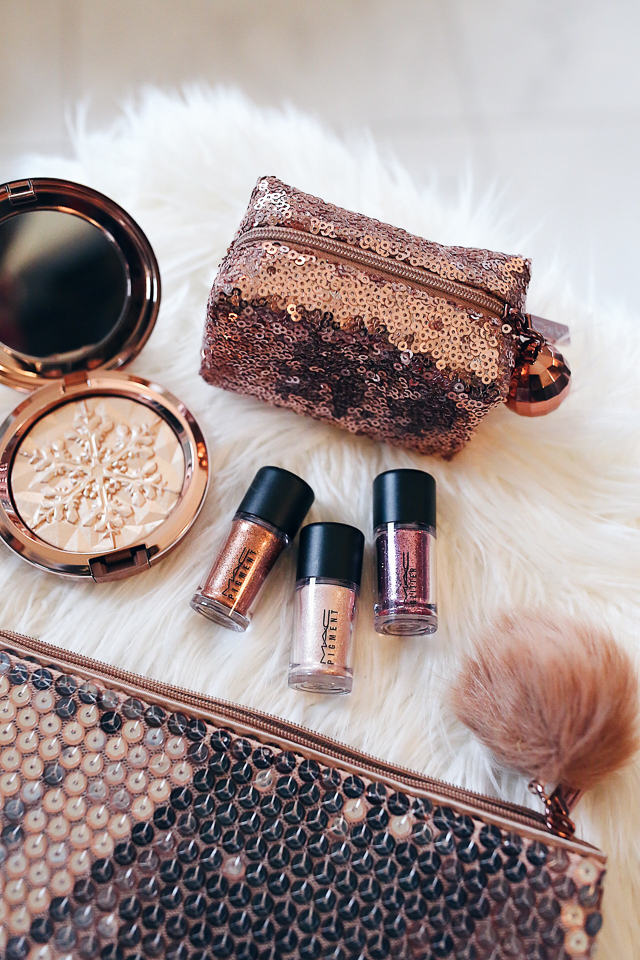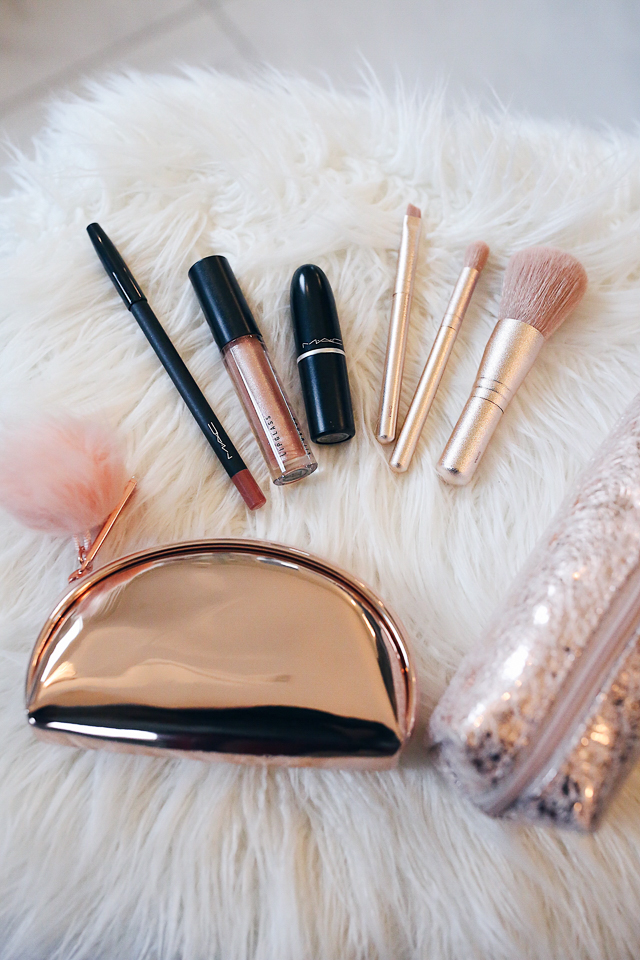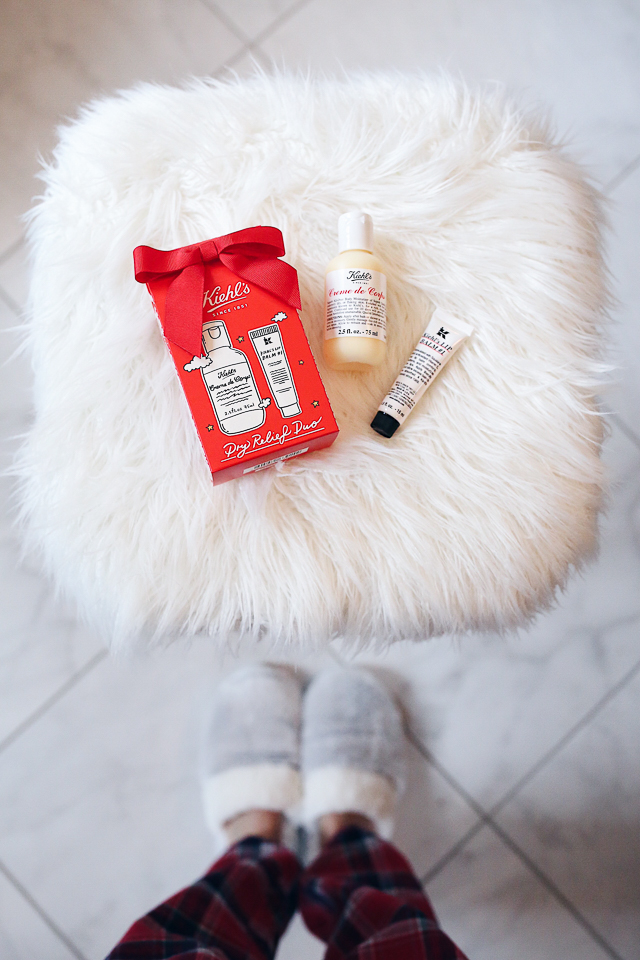 Good morning! It's officially November and that means the start of Christmas shopping, peppermint hot chocolate, sugar cookies, twinkling lights and…. gift guides. Today I'm reviewing a few beauty gift sets (all under $50) from Nordstrom that I think would be perfect for your BFF, mom, daughter, aunt, etc. Yes, there's quite a few MAC gift sets in this post but that's because MAC killed it this year with the gift sets! They are seriously some of my favorite gift sets of all time (you'll see!). And all of these can be purchased from Nordstrom with free shipping and free returns (like always). Let's get started!
Kiehl's Dry Relief Duo
, $16 // I HAD to include this Kiehl's gift set in this post because these are some of my favorite products ever, and for $16 it's quite a steal. I have raved about Kiehl's Creme de Corps body lotion for a long time now… it's literally the only body lotion I use, and I always carry a small bottle of it with me in my purse for emergencies. It's incredibly moisturizing and not greasy at all, if you don't believe me, check out
this blog post
because I included it in my "Top 10 Beauty Products I Can't Live Without" list. In addition to the body lotion, this kit also comes with the
Lip Balm #1
which has 244 five-star ratings on Nordstrom's website, so it's gotta be good. 😉
This beauty set would be great for: the woman who loves to pamper herself
MAC Snow Ball Mini Brush Kit
, $29.50 // This little kit comes with a full powder brush, rounded shadow brush and angled liner brush, as well as an adorable little rose-gold travel bag for touch-ups on the go. I somehow ALWAYS need to touch up my powder when I'm out, but I refuse to carry around a full-size powder brush in my purse – so this is the perfect problem-solver. Plus there's room inside the case to fit some additional items, like a tin of eyeshadow or lip gloss.
This beauty set would be great for: the woman who's always on the go
MAC Snow Ball Pink Pigment & Glitter Kit
, $29.50 // This kit makes the perfect budget-friendly gift but it isn't for everyone: it's a darling little sequin bag filled with three mini glitters. These pigments are perfect for creating glitter and sparkle effects on all areas of your face, skin and hair. I personally would use these as either a highlighter on my cheekbones or to glam up my eye makeup for a holiday party. In person, the colors are GORGEOUS and so shimmery/sparkly. My favorite is the Copper Sparkle!
This beauty set would be great for: the woman who's always super glam
MAC Snow Ball Nude Lip Bag
, $39 // This is one of my top two favorite gift sets! Nestled in a rose-gold clutch you'll find a lipstick (in Sending Love), lip gloss (in Iced Dream) and lip pencil (in Doubletime), all in complimentary colors to take the guesswork out of searching for the perfect nude-pink lip color combo. These colors are absolutely GORGEOUS on and go together so perfectly. Plus if you're new to MAC products it's a great chance to test out the formulas – I personally love MAC for their long-wearing, creamy, pigmented lipsticks.
This beauty set would be great for: the woman who appreciates natural makeup
Burberry Festive Beauty Box
, $40 // I have been dying to test out this beauty box in order to try some of Burberry's makeup products! This kit includes a mini mascara, fresh glow luminous fluid base in "Nude Radiance," a mini lip velvet lipstick in "Oxblood," and an eye color in "Gold Pearl." Everything about this kit is luxurious from the gorgeous packaging to the texture and creaminess of the products. The lip color is BEYOND beautiful, and I was surprised to find that I really loved the mascara! (I'm a tough judge of mascaras 🙂
This beauty set would be great for: the woman who likes luxury products
MAC Snow Ball Gold Face Collection
, $49.50 // This one is the most expensive, but it's without a doubt my favorite gift set of them all! This gift set comes with a sequined pouch and a snowflake-embossed highlighter (in "Whisper of Gilt") that is seriously almost too pretty to use. I wanted to stare at it for hours (lol). You'll see what I mean if you get this! It comes with a short-handles brush that's very good quality and it works well with the highlighter – the highlighter itself is just insanely beautiful – it's so smooth and fine that it's almost wet looking. I apply it to the tops of my cheekbones or to the inner corners of my eyes. Also don't be alarmed if the color looks dark in the compact – it works well with every skin tone (including mine and I'm PALE right now!)
This beauty set would be great for: the woman who likes to stand out
You can see all of the beauty gift sets available on Nordstrom's website
here
!
xoxo
SHOP THE POST:

JavaScript is currently disabled in this browser. Reactivate it to view this content.
*Thanks to Nordstrom for sponsoring this post