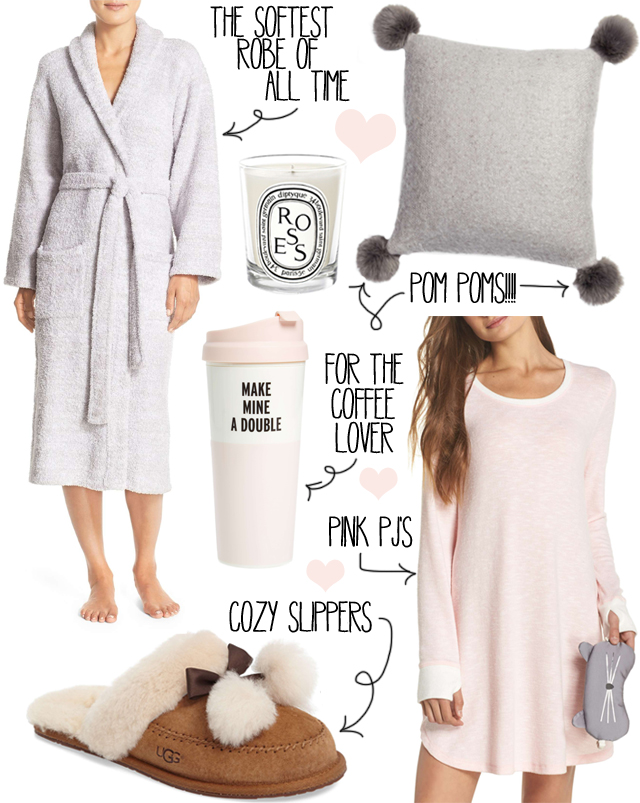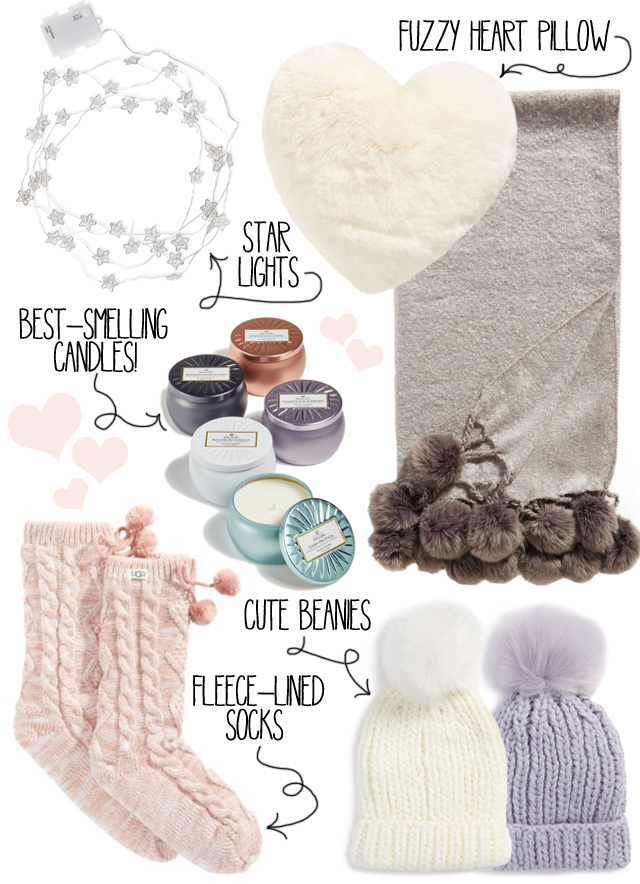 Happy Monday, everyone! I'm so excited to bring you my FIRST gift guide of the season! Every week on the blog I'll be sharing some gift ideas for the different people and family members in your life. For instance, we all know someone who is a homebody – loving anything and all things cozy and who prefers curling up in a robe with a mug of tea than going out for the night, and this gift guide is for them. Here are a few highlights from this gift guide that have my 100% recommendation:
Barefoot Dreams robe
// This robe is pricy, but it's the SOFTEST ROBE I'VE EVER OWNED IN MY ENTIRE LIFE. If you were a fly on the wall in my house, you'd see me wearing it every morning and night! The material is so soft and cozy, and it makes a great Winter robe because it comes down to your calves, so it's very warm. It would make a great gift for anyone in your life, but I think my mom would particularly love this one. I'm wearing the robe in
this blog post
if you want to see a few more pictures.
"Make mine a double" coffee mug
// For only $18, I think this is a great and affordable gift for your BFF! I would include a couple packets of hot chocolate and some marshmallows in the gift bag to make it more complete. I'm not going to lie, I'm hoping one of my friends gets this for me this year 😉
pajamas & eye mask set
// This gift is really cool because it's a sleep shirt and eye mask duo, and there are three different colors to choose from (check out the grey sleep shirt because it comes with an eyelashes eye mask that I think is adorable!). Any girl would feel like they were starring in the movie
Breakfast at Tiffany's
with this cute set!
UGG slippers
// These UGG slippers are on my personal Christmas list this year. I've owned several pairs of UGG slippers in the past and they are very high quality – the soles are thick (and perfect for anyone who has a dog because you can go outside with these slippers on and you don't have to change shoes!) The bow and pom-pom details on these really take the cake – they're adorable.
Voluspa mini candle set
// Last but not least, I would highly recommend this Voluspa mini candle set for anyone who likes candles! This is my favorite brand, and I'm guaranteed to be burning one in my house at any and all times. There are five different candles in this set (all in their best-selling scents) and it's a great chance for someone to try out the brand if they haven't before. These are more "luxurious" candles than your typical ones, so someone will really feel special if they receive this as a gift!
If you guys have any requests for specific gift guides, shoot me an email or let me know in the comments! I've gotten requests to do a "Boyfriend/Dad Gift Guide" and if you want one too, let me know!
xoxo
SHOP THE POST:

JavaScript is currently disabled in this browser. Reactivate it to view this content.
SaveSave