If you follow me over on Instagram then you probably already know I've been on an organizing kick lately! So far I've organized our refrigerator, pantry and now our bathroom cabinets. My bathroom cabinets seem to get cluttered so easily – I am always testing out new products (whether it's skincare, haircare, tanning products, etc.) and I'm bad about letting products build up until our cabinets are a complete mess. I hate living in clutter, though – I swear it makes my anxiety worse!
A few weeks ago, I sat down to completely purge and organize our bathroom cabinets and drawers. I ordered this 10 piece organization system designed by Home Edit for Walmart and I honestly can't say enough good things about them! They somehow fit my drawers and shelves PERFECTLY. The first step was taking every single item out of my bathroom cabinets. From there, I separated the items into categories such as: feminine care, contact solution and contacts, self-tanner, nail polish and nail care, makeup, vitamins and supplements, and skincare. Once everything was put into it's "category," I put the items into bins (I actually used these bins from the pantry edit), and they went back into my cabinets.
Here's the "before" and "after!"
Before: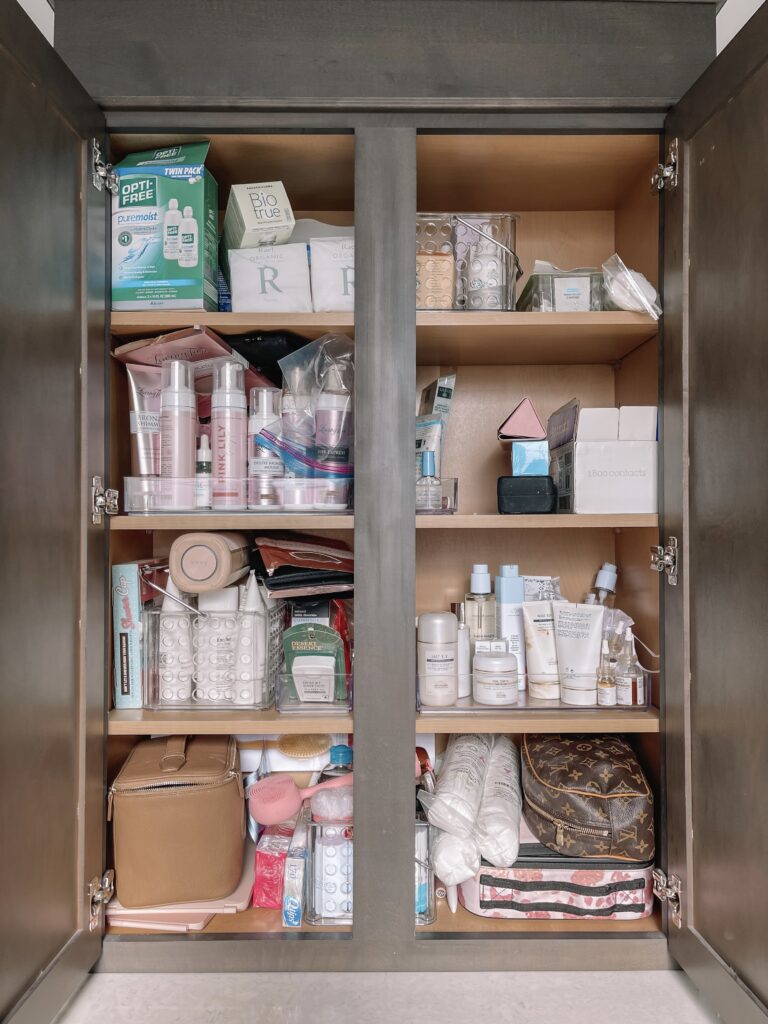 After: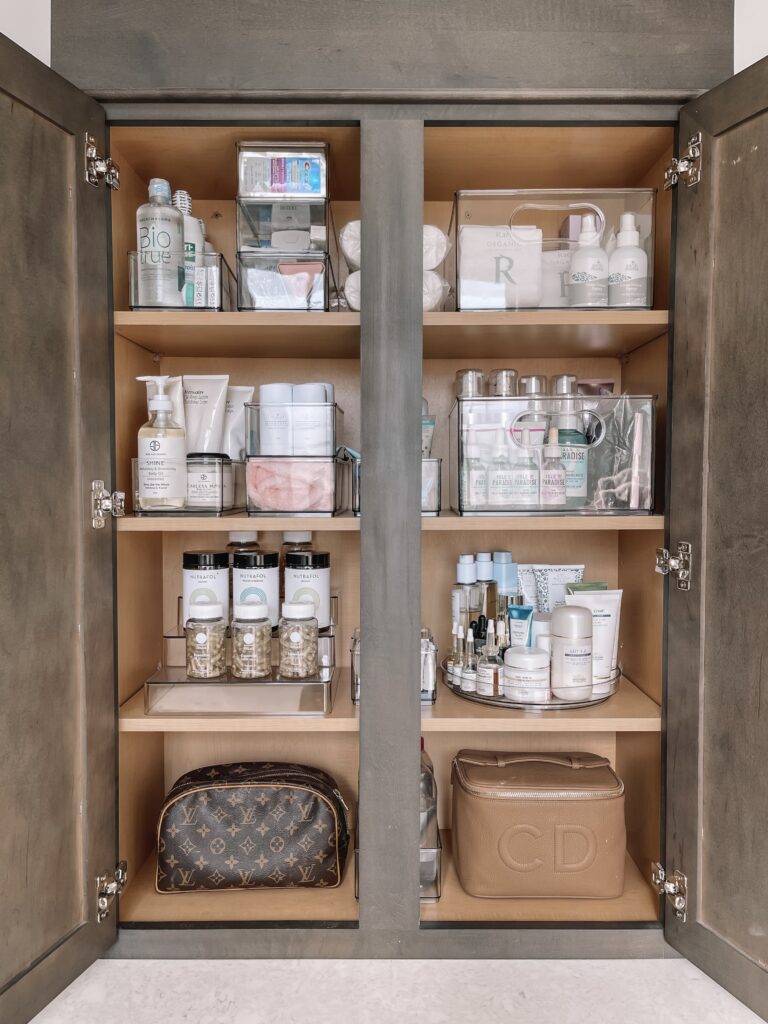 I also did the same thing with my bathroom drawers. By far, the messiest was my makeup brush drawer! Here is another "before" and "after." I was so surprised to find that this organizational system fit my drawers perfectly and they were the perfect size for storing brushes and other little beauty nicknacks.
Before: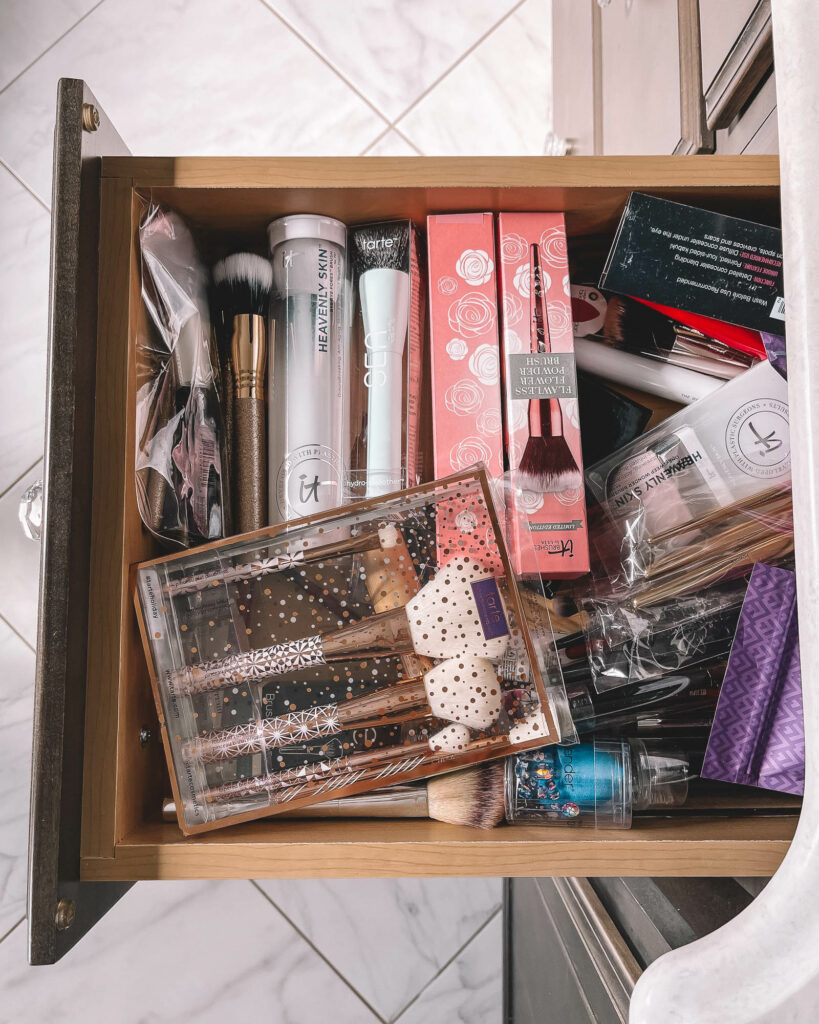 After: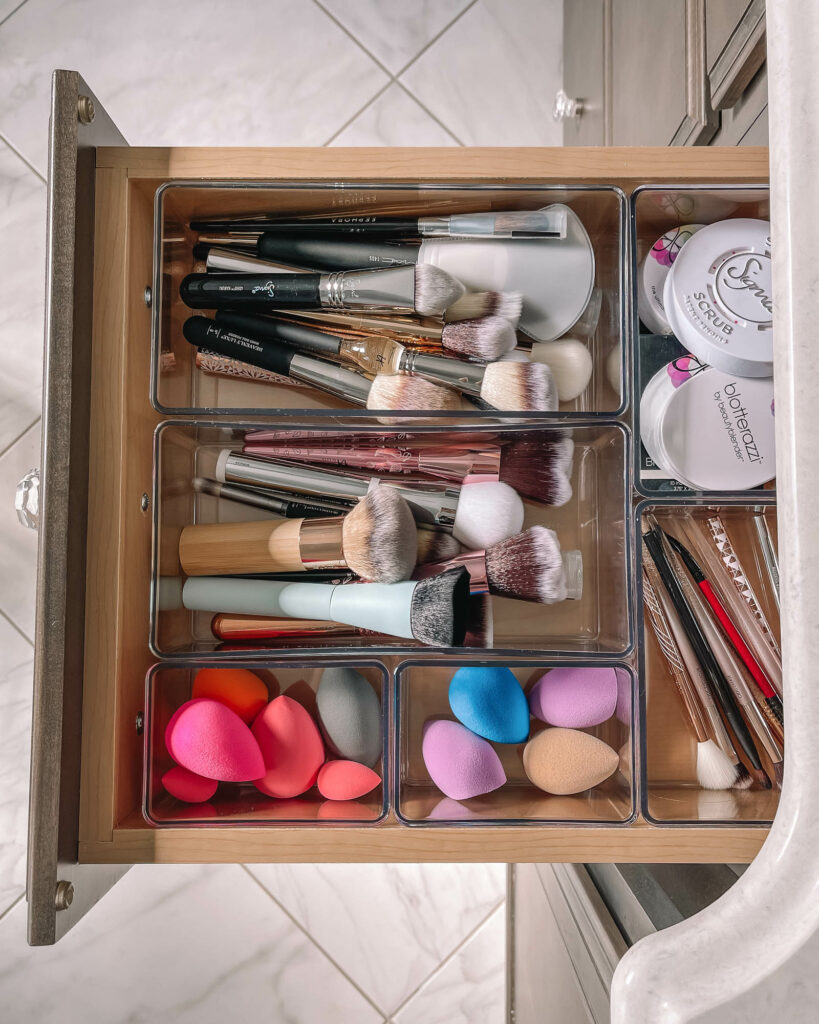 If you're in the organization mood like I am, definitely check out the Home Edit's products for Walmart – they did an absolute fantastic job of designing these organizers! I am about to order more and go crazy on some other areas of our house. 😉
*Thanks to Walmart for sponsoring this post