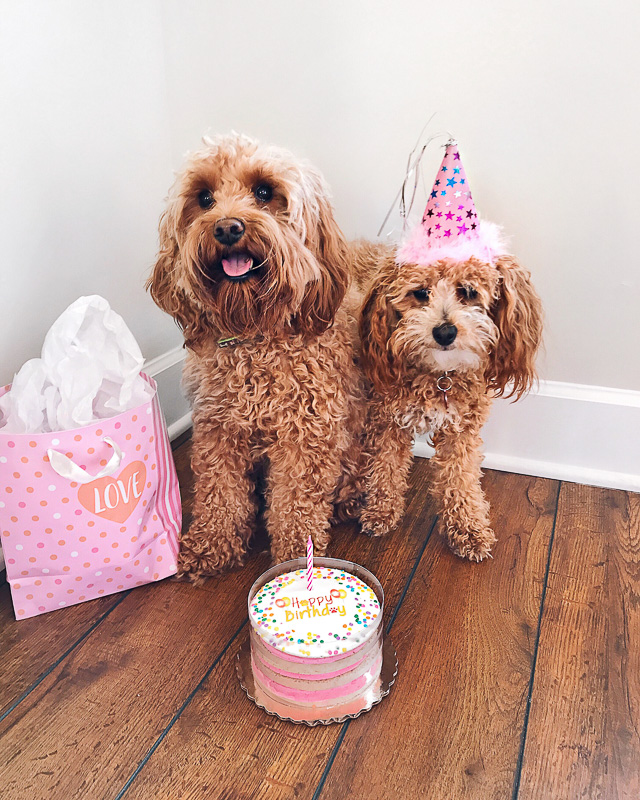 Good morning and happy Friday, everyone! I'm back this week with another round of Friday Favorites, since I haven't done one of these posts in a while!
Wednesday was Winnie's first birthday, we celebrated by having her BFF Ruby come over and play. I picked up a dog "birthday cake" from
Wag Boutique
in Winston – it's the cutest boutique!! They carry tons of dog toys, beds, leashes and pet bakery items. For her present, I got her some rawhides and these four stuffed toys (also from Wag Boutique) – I just die over them! My favorite is the "Chewy Vuitton" hahah!
(I don't think they have a website but you could probably call them to order – (336)745-5596!)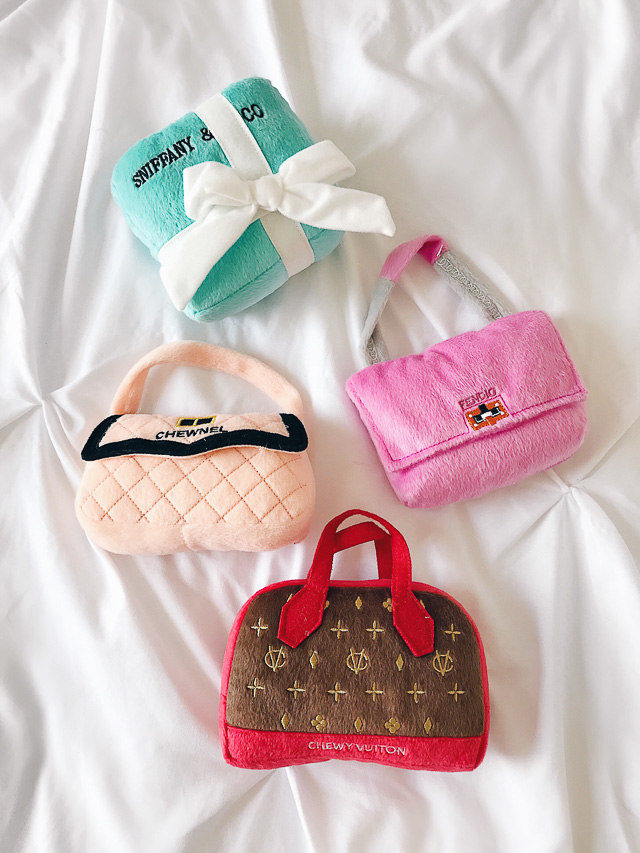 I've been reminiscing over this past year with Winnie, and it's incredible how she has changed our lives (in the best way possible). I had been thinking about getting a dog for years before getting her. A lot of my friends and family advised that I shouldn't get one – one friend said they "hated small dogs" and that I should wait until I had a backyard, while even my dad cautioned that I travel too much to be able to handle the responsibility. But, the decision to get a dog is truly personal – only you know if you're ready or not! Since Day 1 of having Winnie, I have never regretted the decision – yes, Chris and I can't travel as much, and our weekends revolve around doing activities that are dog-friendly so that she can come along, but it's all completely worth it. Sometimes I truly feel like if I loved her any more, my heart would burst (I know all you dog and cat moms out there can relate! And yes I love Prince George just as much!)
Sorry for getting so sappy there! Moving on to some more fashion stuff…. 🙂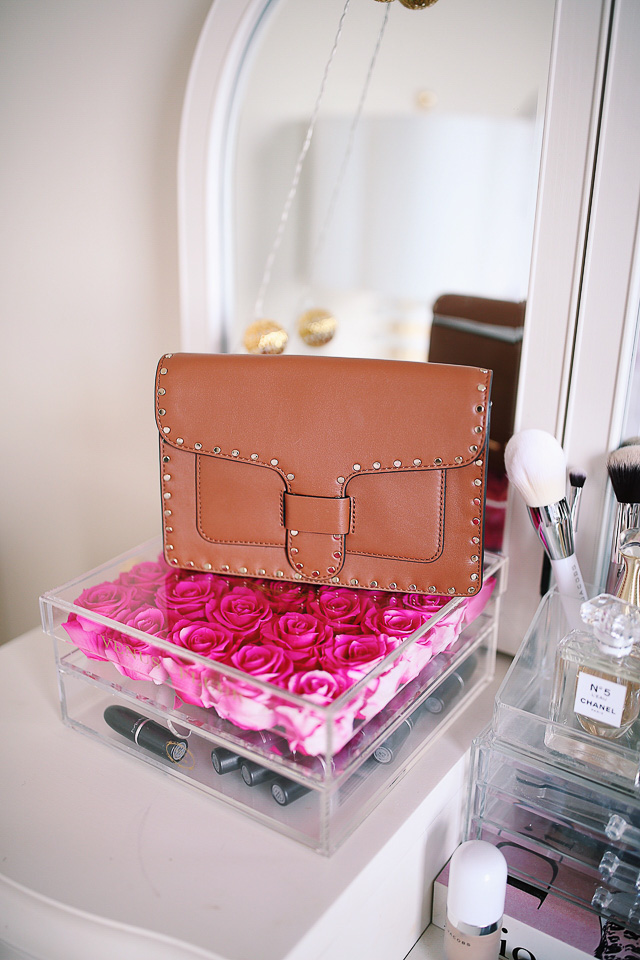 I recently bought
this handbag
and I think it will be the new "it" bag for fall! It reminds me of Valentino with the little gold studs, but it won't break the bank like the designer version. It comes with a gold chain if you want to wear it crossbody, but I also like it without the chain as a clutch. It is a smaller bag, but still big enough to fit my iPhone 7 Plus, keys and lipstick.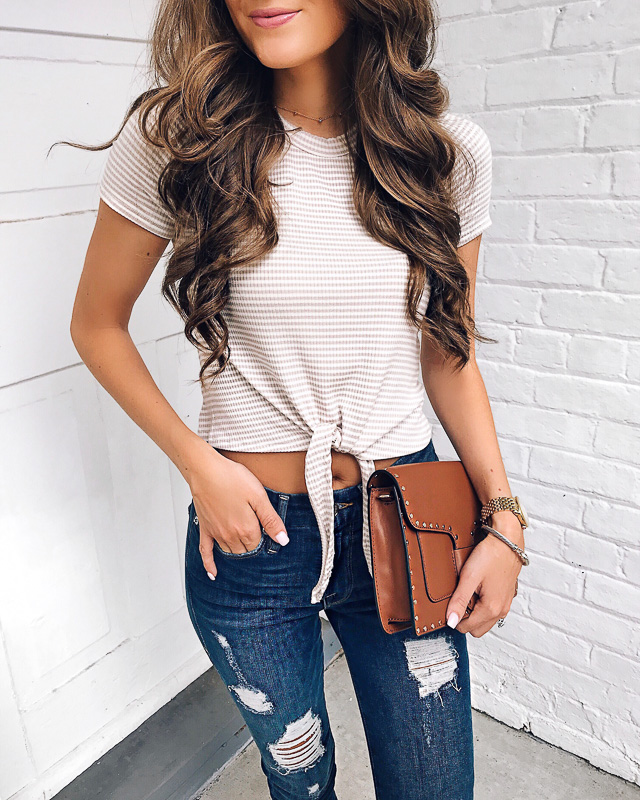 Rebecca Minkoff handbag
//
knotted tee
//
Good American jeans
Next is a lip color that I've totally been over-wearing (you might have noticed!). I recently discovered MAC's "creme cup" and CAN'T STOP WEARING IT. It's a gorgeous light pink/nude color that goes well with every single outfit – I think I've worn it in the past seven or eight blog posts haha! One reason I really like it is that it's wearable now in the summer months with light colors, but it transitions into fall just as well.
I'm wearing it in this blog post…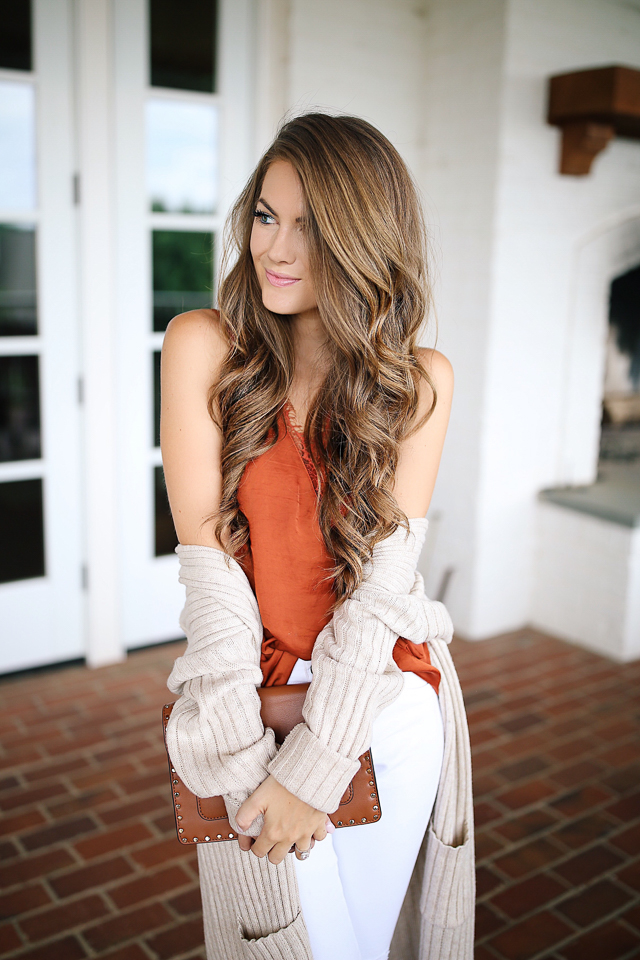 as well as this one (below).
Alright next are some books I've been loving… although they're not the typical psychological thrillers that I usually like 😉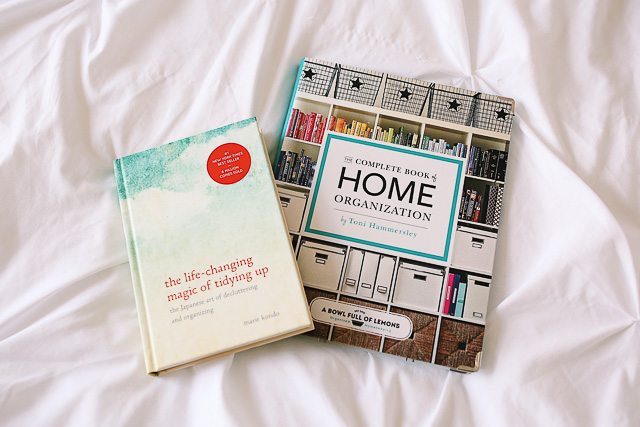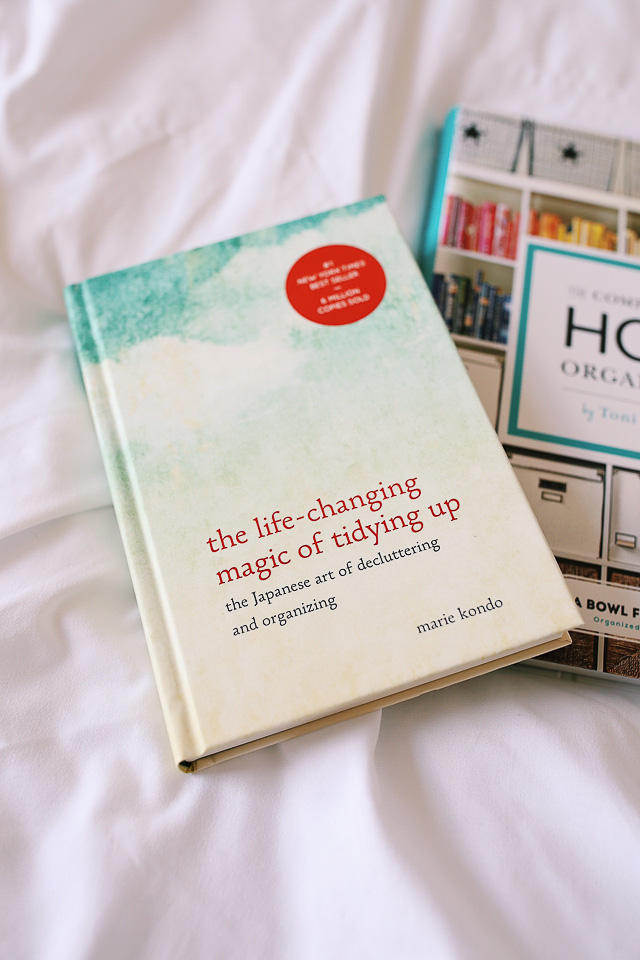 These books are all about organizing your home! This may sound weird, but one of the things I am most looking forward to about being in a house is keeping it clean and organized! These books are incredibly inspiring – the first is this
Complete Book of Home Organization
which has amazing tips for how to organize each section of your home – kitchen, pantry, linen closets, guest bedrooms, etc. Right now, I don't have a proper laundry room or pantry, I have a very small kitchen and absolutely ZERO storage space, so this book will really be useful when I have more space to actually organize!
The second book I've been reading is
The Life-Changing Magic of Tidying Up
, and it really is life-changing. I always feel like I spend HOURS cleaning my house, only to find that the next day, it is messy again. No matter how big or small your apartment, condo or house is, this book is more about the mental perspective of keeping your space clean, and it teaches you step-by-step how to do so. Even though I'm not done with it yet, I would highly recommend it to anyone! My mom has already said she wants to read it when I'm done! 🙂
If you have any Friday Favorites this week, I would love to know!
xoxo, Caitlin
SHOP THE POST:
JavaScript is currently disabled in this browser. Reactivate it to view this content.